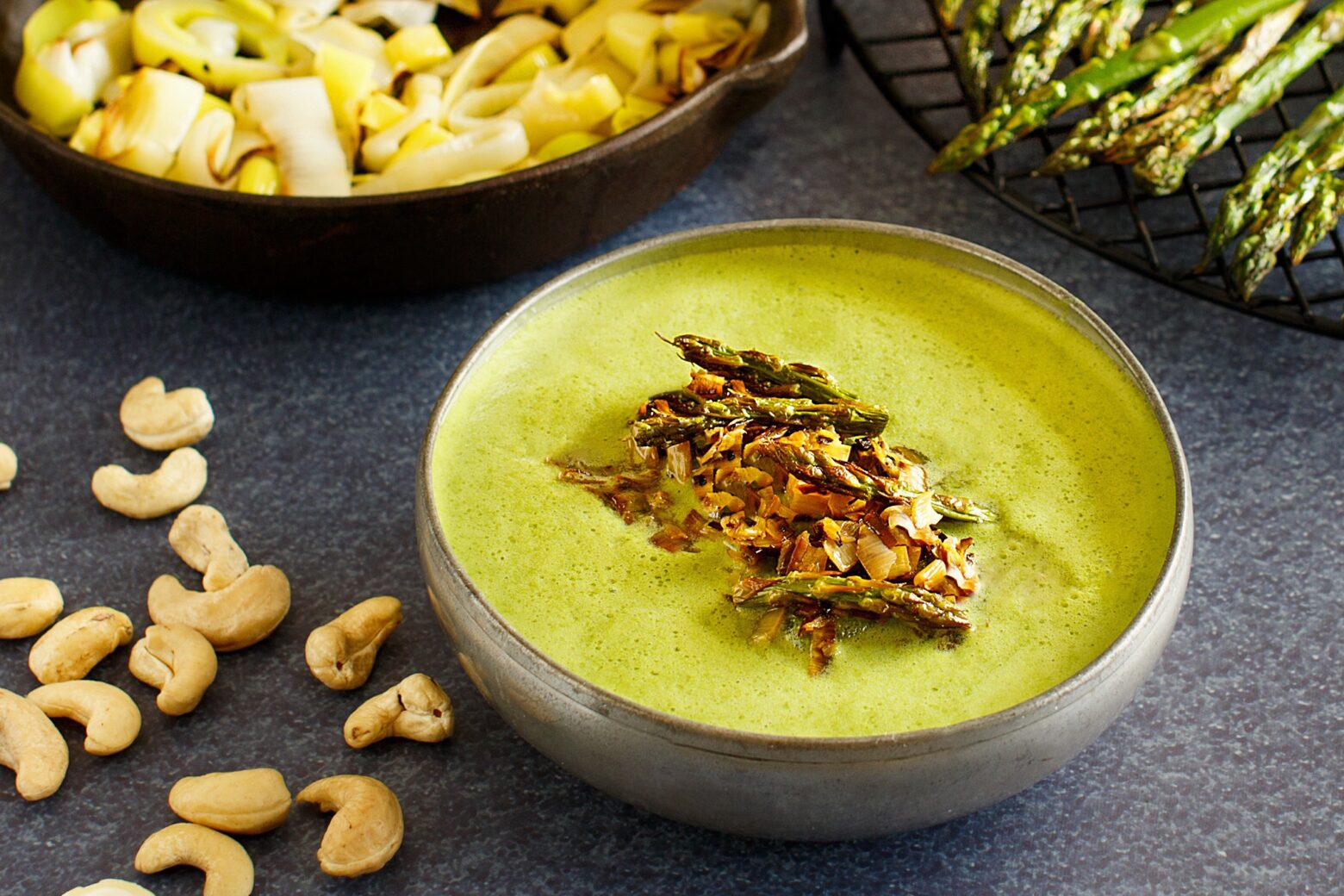 Creamy Roasted Asparagus & Leek Soup
Our creamy soup recipe turns nutrient packed asparagus into the perfect Paleo Diet soup to warm you up on a cool evening.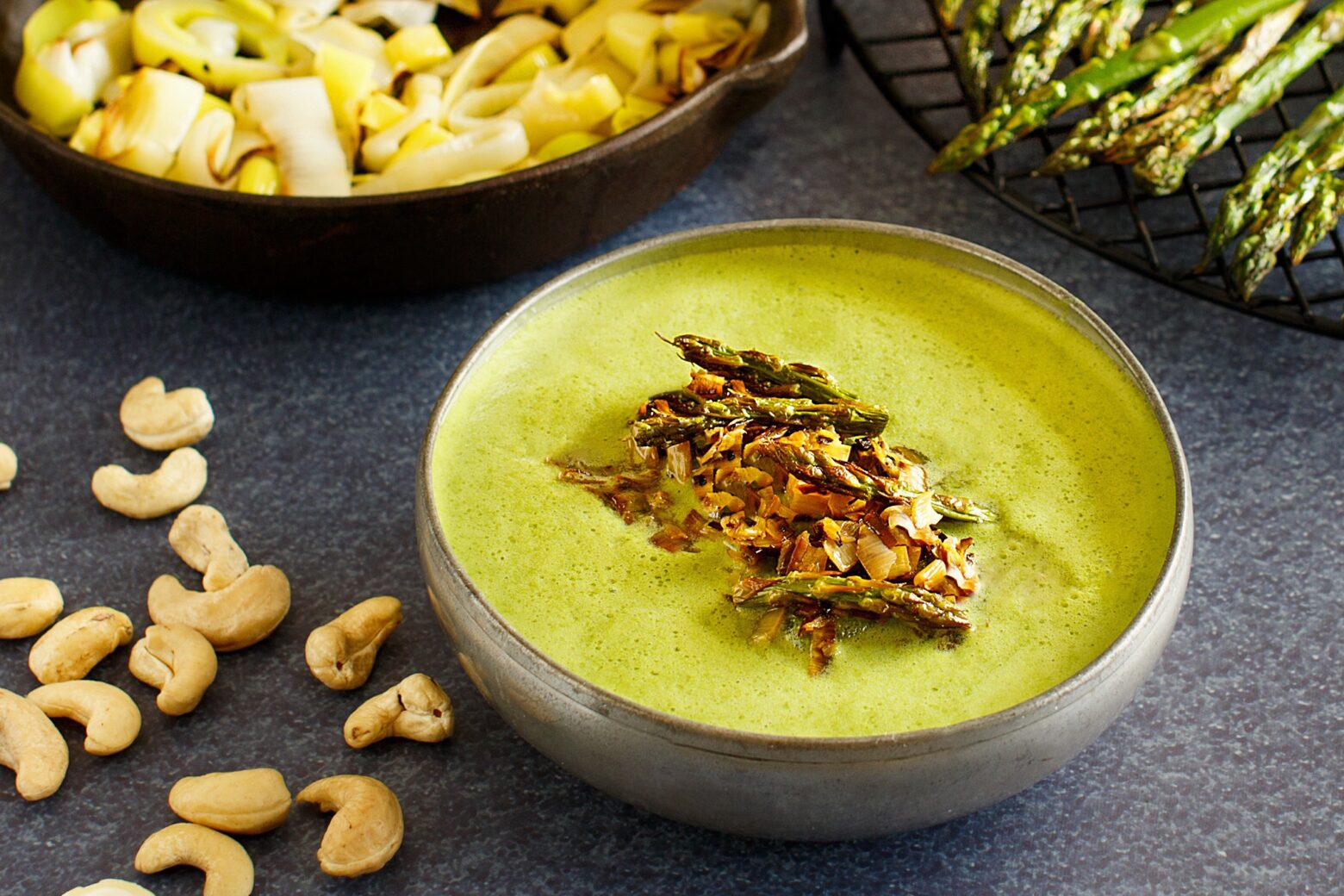 How many ways can you use asparagus to create delicious Paleo Diet meals? When we were kids, there were typically two cooking methods: steam until undercooked or steam until overcooked. Neitherwas much of a winner at the supper table. Asparagus has certainly improved its reputation since then and has become not just a favorite, but a necessary staple in the Paleo kitchen.
Our creamy soup recipeturns this nutrient packed veggie into the perfect soup to warm you up on a cool evening. Serve it with a delicious Paleo salad, a side of fruit, and you've got an impressive dinner ready to serve!
For hundreds of pure Paleo recipes be sure to check out  The Real Paleo Diet Cookbook  and  The Real Paleo Diet Fast and Easy.
Ingredients
1 c raw cashews (plus enough water to submerge them)

1 c filtered water

1 lb asparagus, washed, ends trimmed, and roughly chopped

1 large leek, chopped

3 tbsp coconut oil

1/4 c minced shallots

Black pepper, to taste

1 c no sodium chicken broth

2 tbsp white wine vinegar

1 c fresh spinach leaves (packed)

2 tbsp lemon juice

1 tsp lemon zest
Directions
Place cashews in a Mason jar. Add enough water to cover the cashews by about 1 inch. Cover and soak the cashews for at least 2 hours.

Drain and discard the soaking water. Place the cashews in a blender or food processor. Add 1 cup fresh water, and purée until smooth. Set aside.

In a large mixing bowl, toss asparagus and leeks in 1 tablespoon of the coconut oil until evenly coated.

Spread evenly on a sheet pan. Broil 5-6 minutes, turning with a large spatula half way through cooking process. Remove from oven and set aside ¼ cup of asparagus and leek mixture (for garnish) before proceeding.

In a sauce pan set over medium heat, add remaining coconut oil. When melted, add the shallots and cook, stirring occasionally, 3-4 minutes or until translucent.

Add the asparagus and leeks back to the pot and cook, stirring occasionally, for 5 minutes. Pour in cashew cream, chicken broth, and vinegar. Stir to combine, bring to a boil, and then reduce the heat to a simmer.

Stir in spinach, lemon juice, and lemon zest. Simmer for 5 minutes.

Using an immersion blender (or regular blender), carefully purée the soup until smooth. Ladle soup into serving bowls and garnish with reserved asparagus tips and leeks.