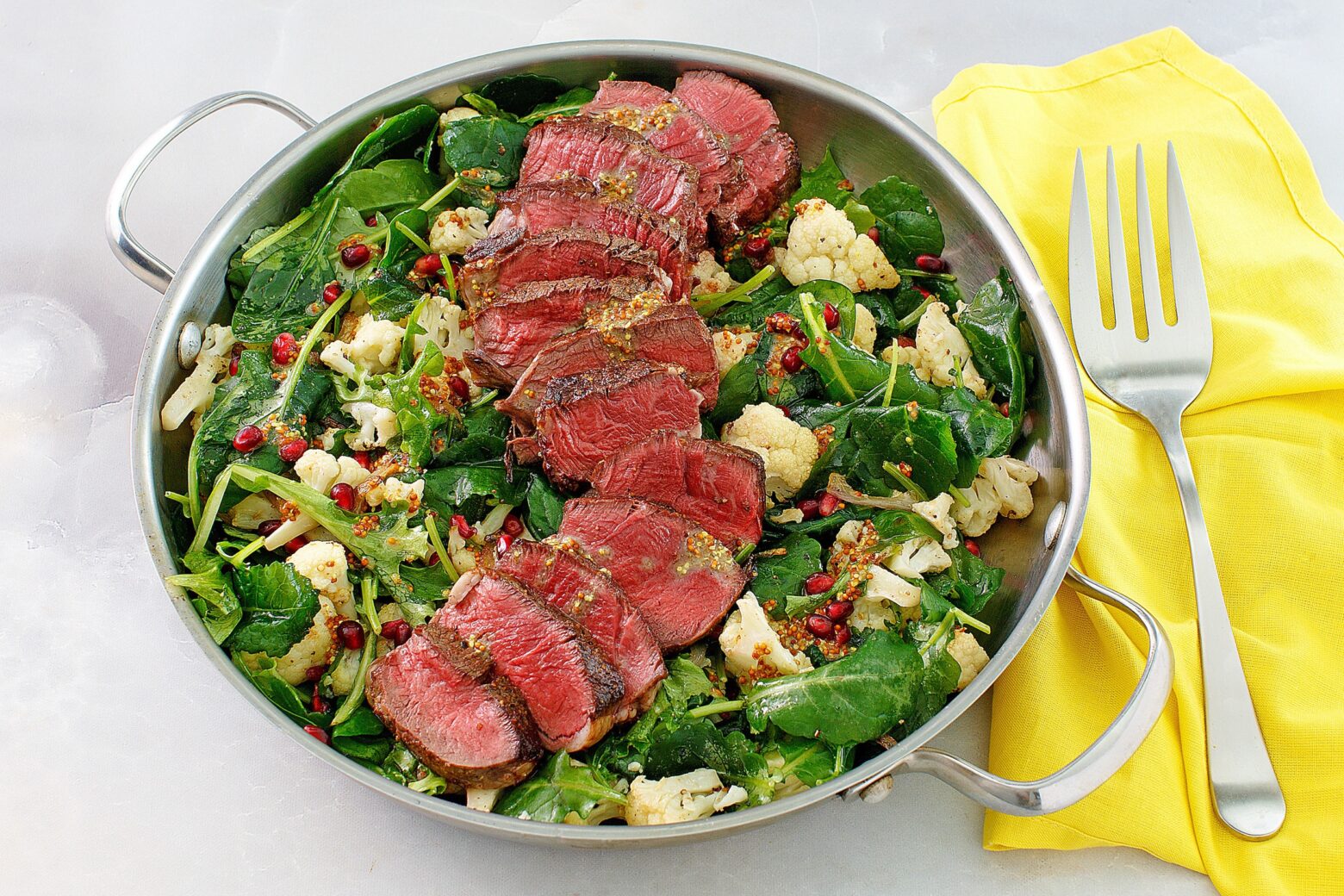 Beef Tenderloin with Roasted Cauliflower-Pomegranate Salad
Are you looking for that perfect Paleo Diet® dinner to impress your special guest? Search no more with this colorful salad combination!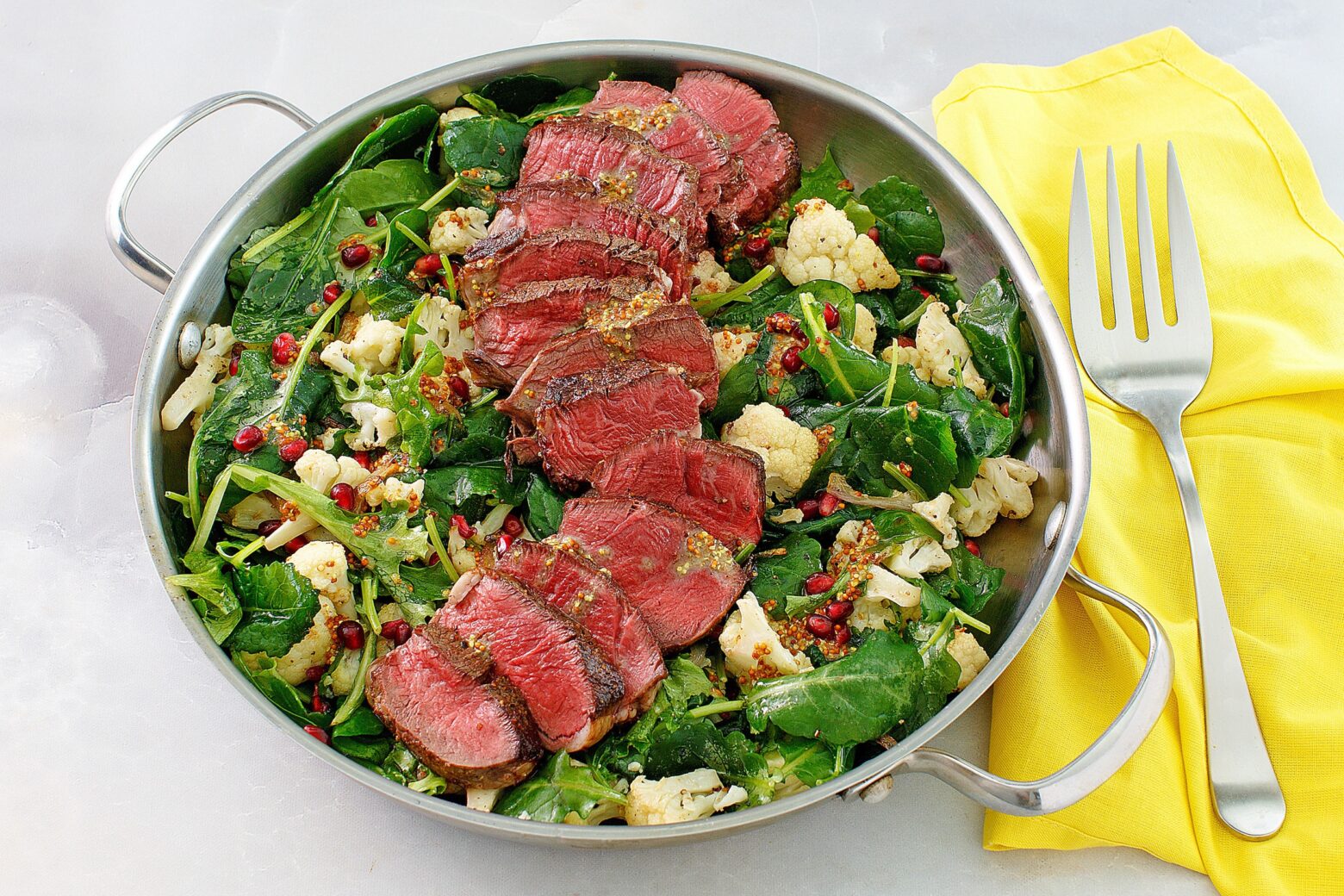 Are you looking for that perfect Paleo Diet® dinner to impress your special guest? Search no more! You've just discovered a perfect pairing of beef tenderloin with this colorful salad combination. Like most Paleo recipes, this beef dish takes little time to prepare, is packed with high quality proteins, and has incredibly complimentary flavors when paired with the fresh ingredient salad. Guaranteed to leave a positive impression!
For hundreds of pure Paleo recipes be sure to check out The Real Paleo Diet Cookbook and The Real Paleo Diet Fast and Easy.
Details
Serves:

4

Prep Time:

15 minutes

Cook Time:

25 minutes

Total Time:

40 minutes
Print this Recipe
Ingredients
2 beef tenderloin fillets, roughly 10 oz. each

5 tbsp coconut oil, divided

1 tsp freshly ground pepper

1 head cauliflower, core removed and cut into bite sized pieces

5 large shallots, thinly sliced

2 tbsp fresh lemon juice

2 tsp whole-grain Dijon mustard

1 package stems removed, baby kale

1/2 c pomegranate seeds
Directions
Preheat oven to 400 degrees.

Heat cast iron skillet, or other oven safe skillet, on high heat with 1 tablespoon coconut oil.

Sprinkle fillets on both sides with black pepper. Sear for 2 minutes on each side until a light crust forms.

Transfer skillet to oven and continue cooking for 5-6 minutes.

Remove pan from oven. Place fillets on separate plate to rest.

Toss 2 tablespoons of oil with cauliflower and shallots; season with additional pepper if desired.

Scatter vegetables in beef pan, return to oven, and continue to bake, stirring vegetables once, approx 15 – 18 minutes.

Remove from oven.

Whisk together remaining 2 tablespoons of oil, lemon juice, and mustard.

Stir kale into hot pan containing vegetables.

Drizzle with coconut oil mixture and sprinkle with pomegranate seeds.

Slice beef and serve with cauliflower pomegranate salad.