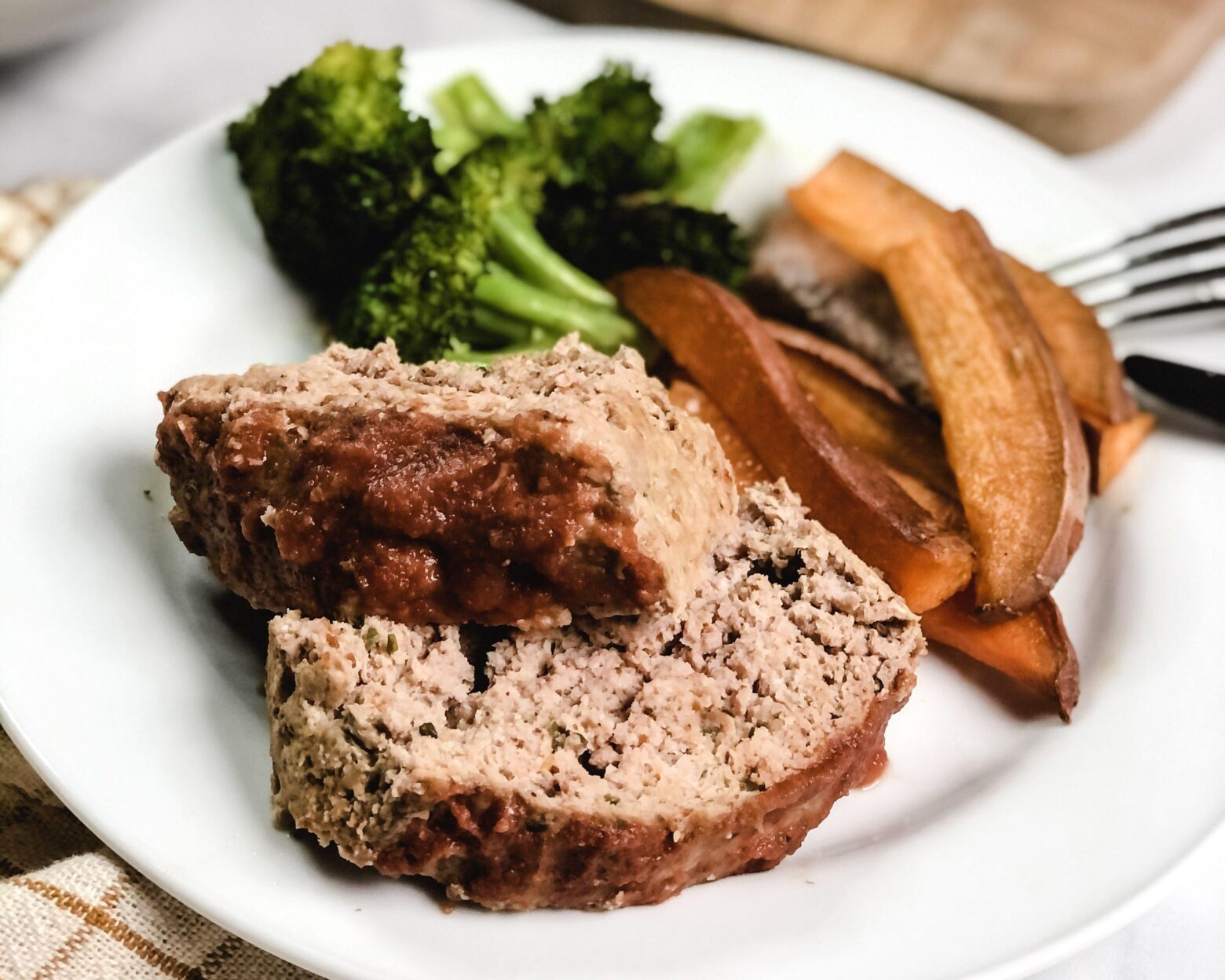 Quick Paleo Turkey Meatloaf
Looking for a recipe to satisfy your craving for comfort food? Try this quick and easy meatloaf made with lean turkey and topped with tomato sauce!
If you're in the mood for meatloaf but want something a bit lighter, this Paleo-approved recipe will hit the spot. You only need about 10 minutes of hands-on time, and best of all it's made with pantry staples you probably already have on hand.
Start by mixing ground turkey with an egg, almond meal, and seasonings like dried parsley and garlic powder. Pour into a greased loaf pan, and bake for one hour.
Meanwhile, make the topping by blending tomato sauce with a garlic clove and a pitted date, if you like your sauces a bit sweeter. Bring the mixture to a low boil on the stovetop, then remove from the heat. When the meatloaf is ready, simply pour the tomato sauce over the top, or pass it separately at the table. Conversely, you can always make your own Paleo ketchup!
Serve your sliced meatloaf with sweet potato fries and roasted broccoli truly comforting Paleo dinner.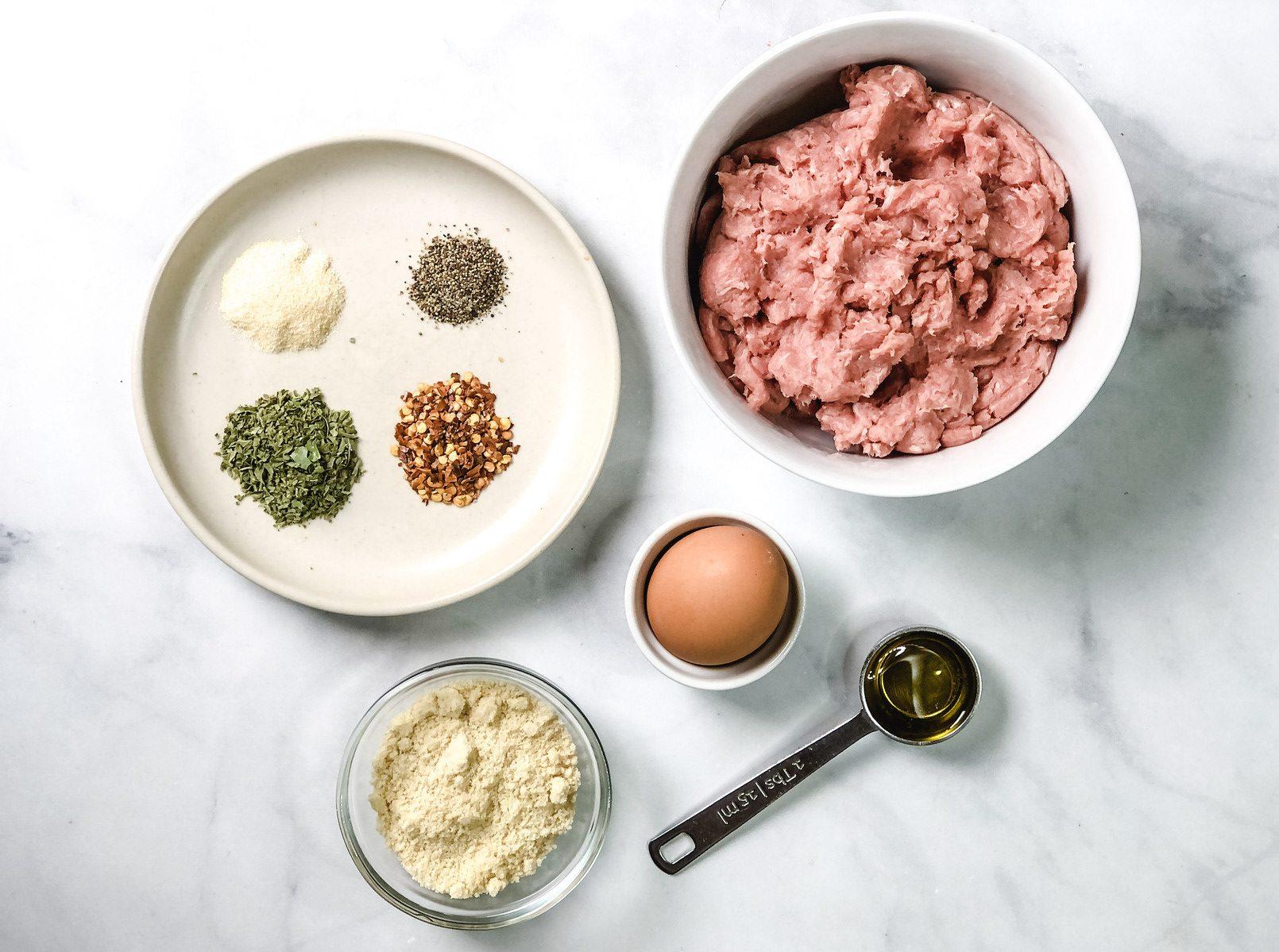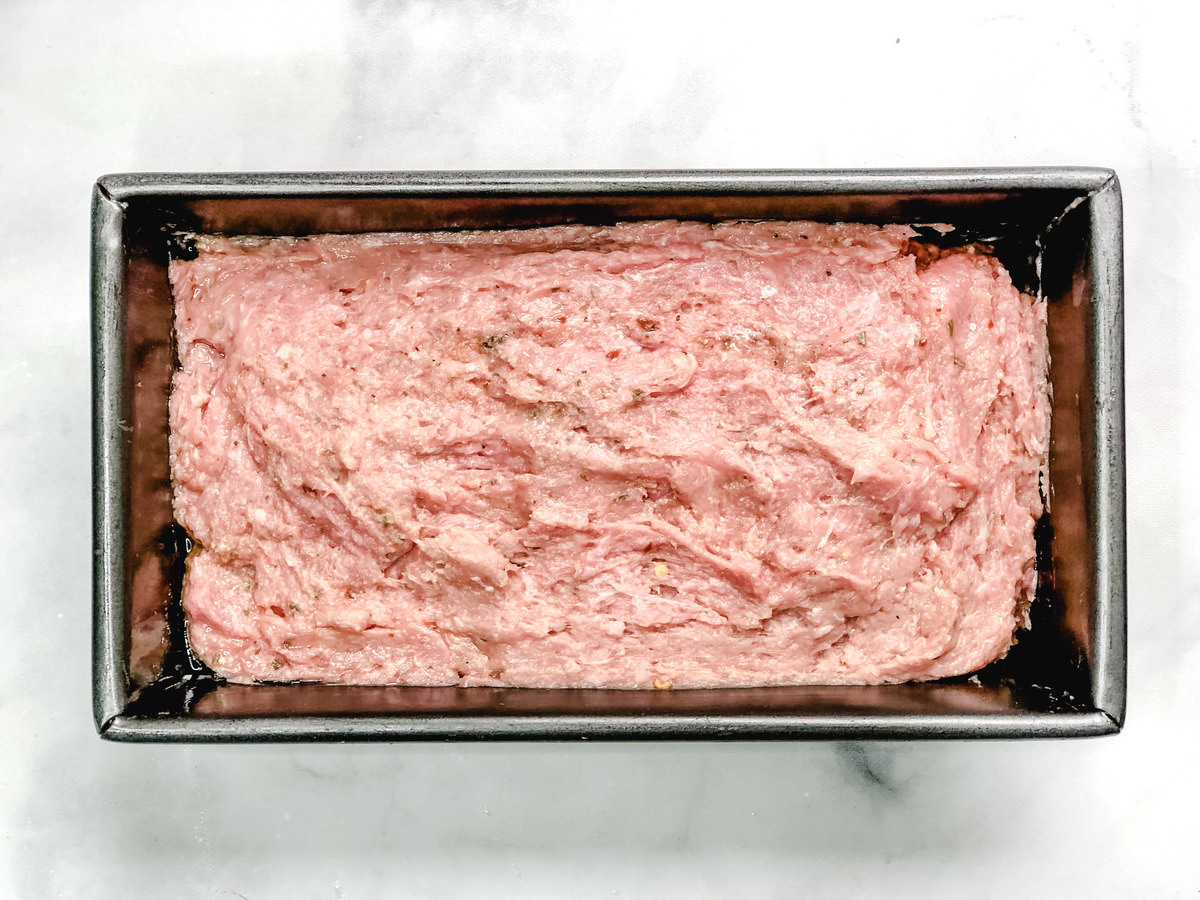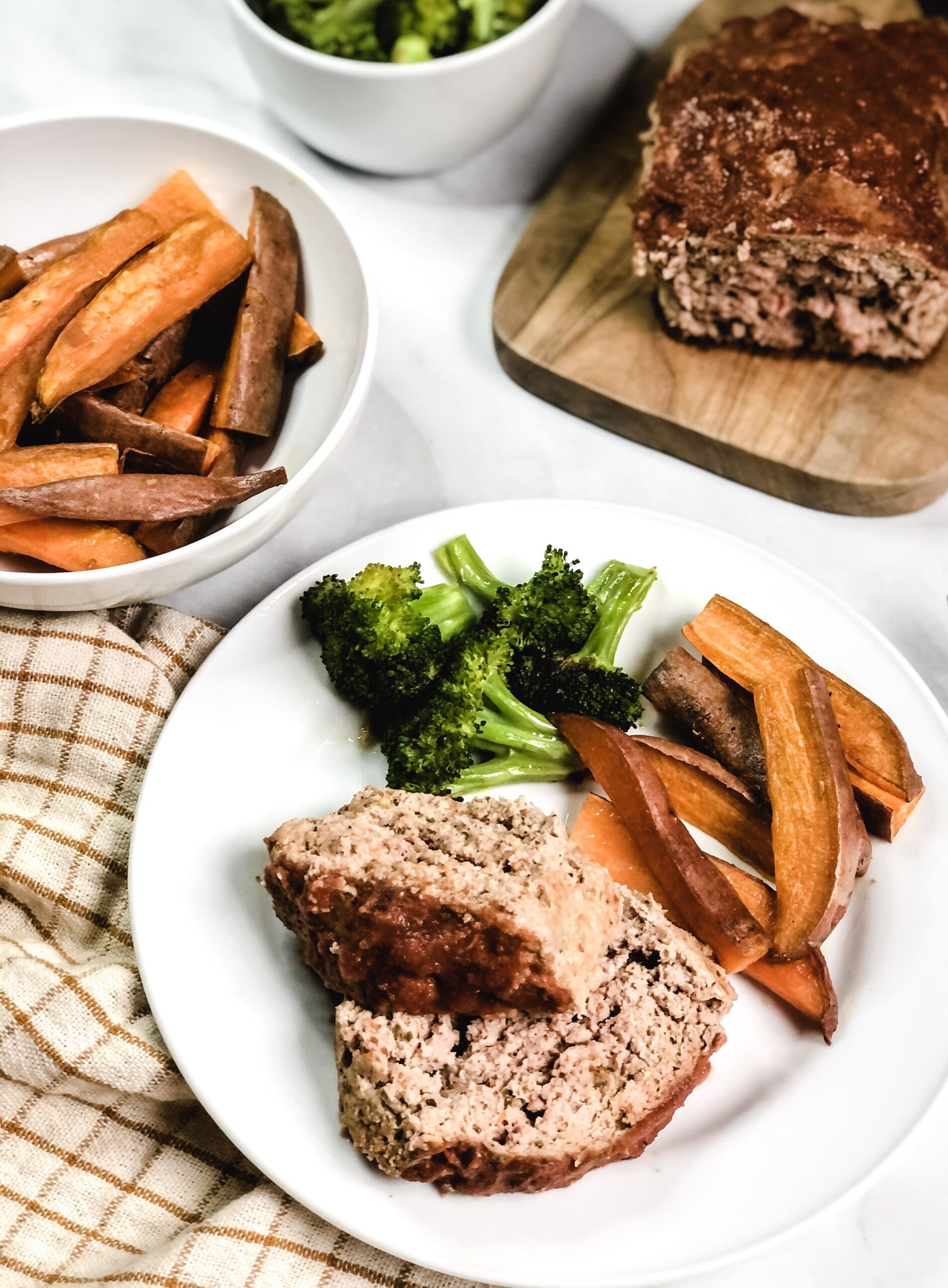 For hundreds of pure Paleo recipes be sure to check out The Real Paleo Diet Cookbook and The Real Paleo Diet Fast and Easy
Details
Recipe by:
Serves:

4

Meal:

Dinner
Prep Time:

10 minutes

Cook Time:

1 hour

Total Time:

1 hour 10 minutes
Ingredients
1 tbsp extra-virgin olive oil

2 lb ground turkey

1 egg

3 tbsp almond meal

1 tsp chili flakes

1 1/2 tsp dried parsley

1 tsp garlic powder

1/2 tsp black pepper

1/2 cups organic tomato sauce, no sugar or salt added

1 pitted date (optional)

1 garlic clove
Directions
Preheat the oven to 350°F. Lightly grease a loaf pan with olive oil and set aside.

Mix the turkey, egg, and seasonings up through the black pepper in a large bowl. Place the meatloaf mixture into the prepared pan and bake for 40-60 minutes, or until inside is no longer pink.

To make the sauce, place the tomato sauce, date, and garlic in a blender and blend until smooth. Transfer to a small saucepan and bring to a boil over medium heat, then immediately remove from heat.

Slice your meatloaf and serve with a topping of tomato sauce.