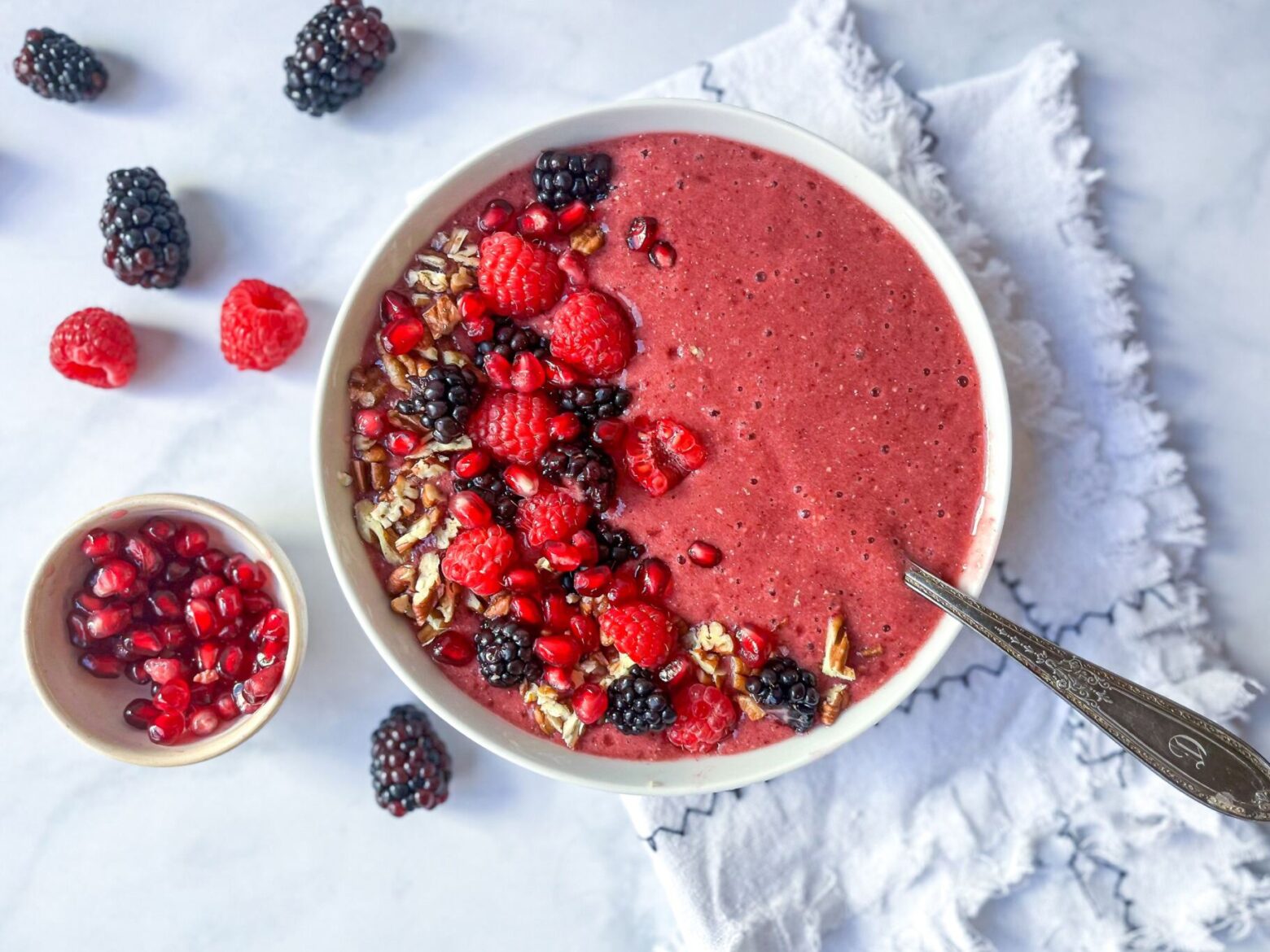 Pomegranate Smoothie Bowl
Revitalize your weekday mornings with a burst of flavor by indulging in our Pomegranate Smoothie Bowl!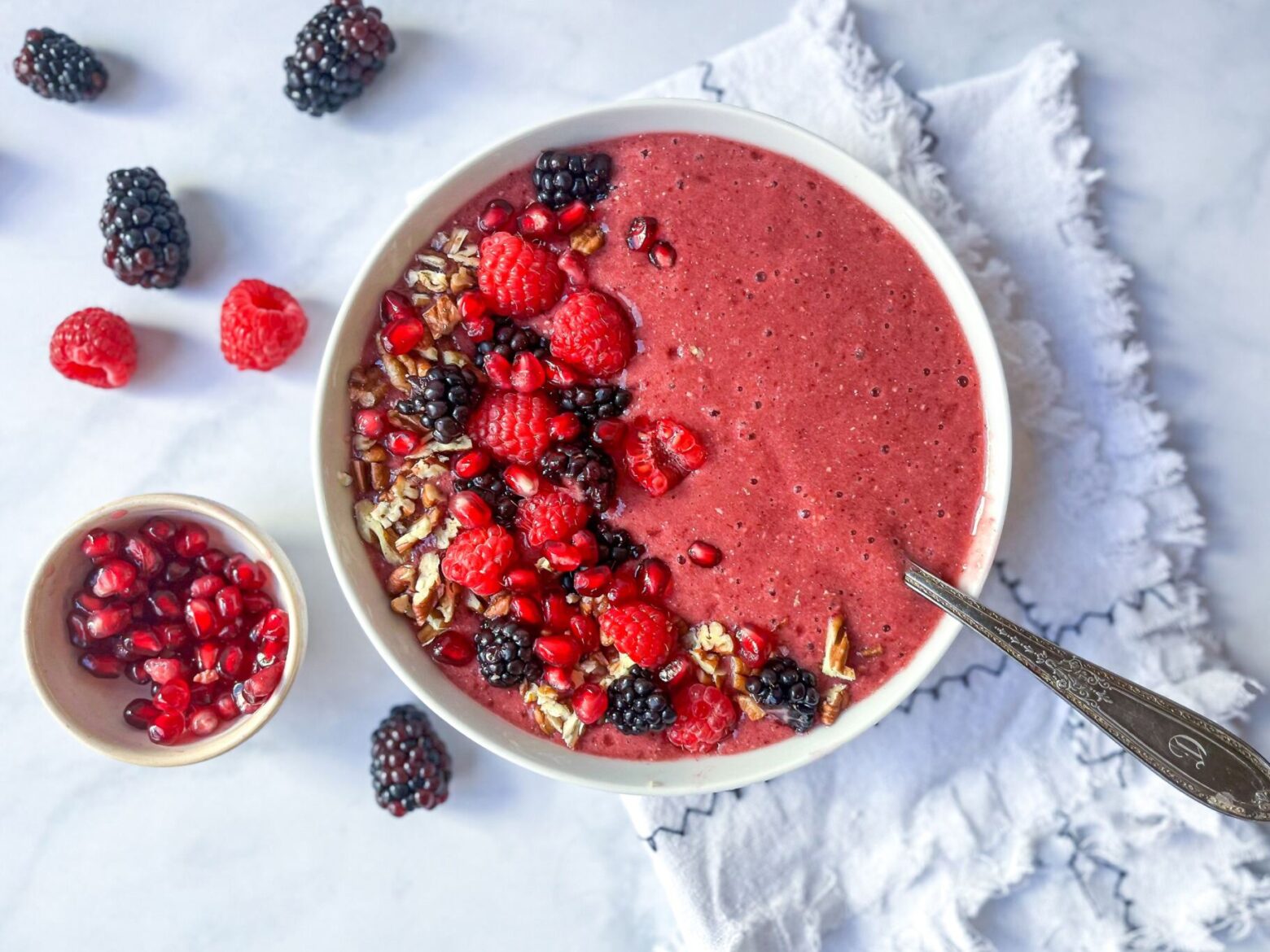 Crafted with a luscious pomegranate base, this berry-pomegranate smoothie bowl is a delightful twist to your routine. Pomegranates provide the body with various health benefits because of their high antioxidant levels, such as polyphenols, which are located in the peel, mesocarp, arils, and juice. They are in season around late fall, so stock up on this juicy, flavorful fruit when they are ripe!
Elevate your smoothie bowl with all your favorite Paleo toppings. We recommend chopped apples, banana slices, Paleo-approved nuts or nut butters, shredded coconut, or flax seeds. If you are not using frozen bananas in the blend, add a few ice cubes instead to keep the smoothie cold.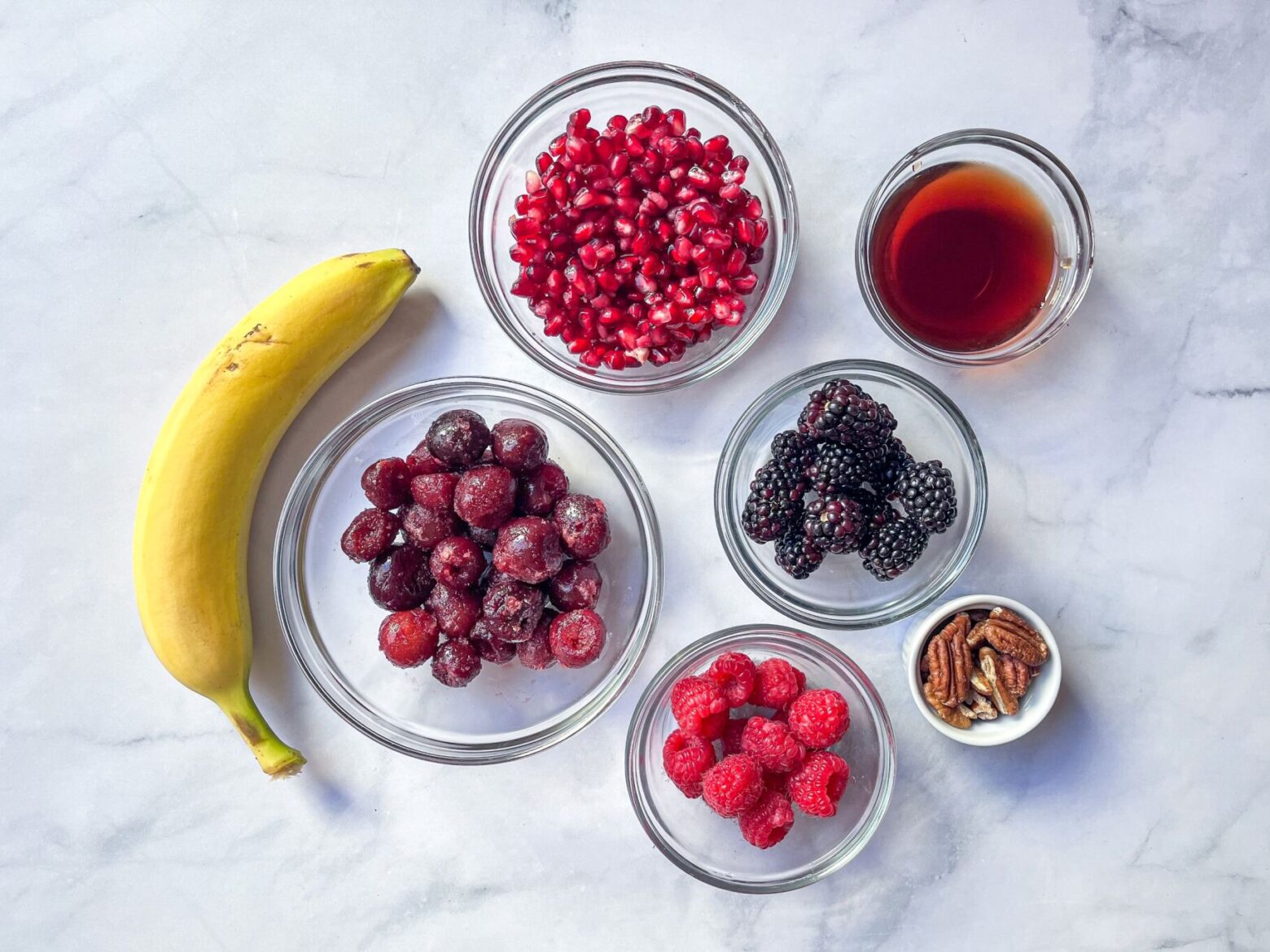 Love our recipes? Make going Paleo even easier and download our 7-Day and 28-Day digital meal plans!
Ingredients
1 cups frozen cherries

1 frozen banana, chopped

1 1/4 cups pomegranate seeds, divided

1/4 cups pomegranate juice

1/4 cups blackberries

1/4 cups raspberries

chopped pecans
Directions
Add cherries, banana, 1 cup pomegranate seeds, and pomegranate juice into a blender. Blend on high speed until creamy and smooth, about 1 minute.

Divide between two bowls. Garnish with blackberries, raspberries, pecans, and remaining pomegranate seeds. Serve immediately.