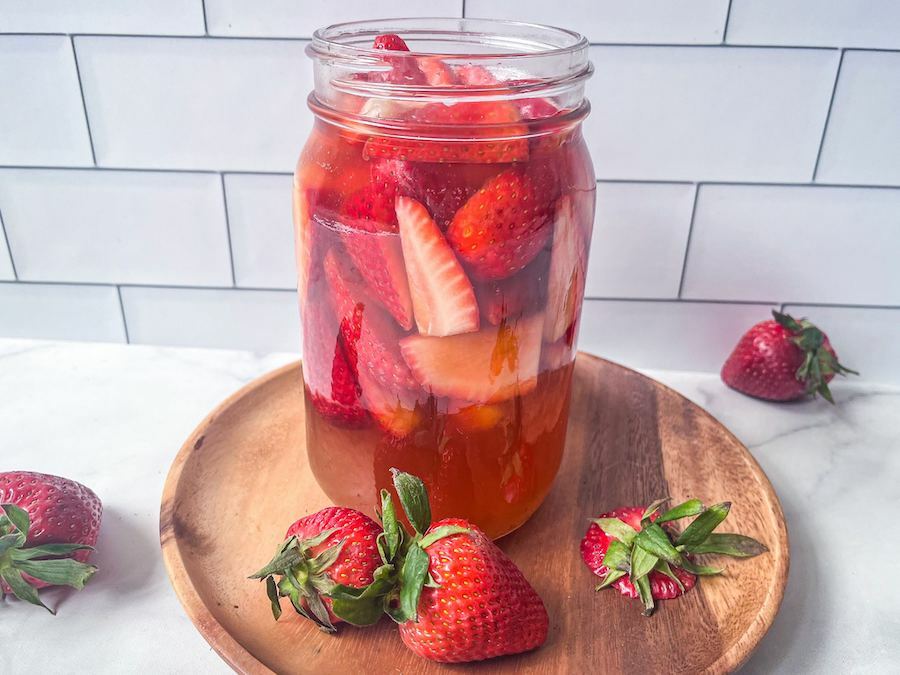 Pickled strawberries are the perfect solution for repurposing those few mushy stragglers that are just past edible but haven't gone completely rotten. They have an intense flavor that's sweet and tangy at the same time and work in both sweet or savory meals—try tossed in a salad with fresh blueberries or sprinkled over Paleo ice cream.
Ready to experiment? All the ingredients easily come together in a mason jar. Make sure to pack the strawberries tightly until you can't fit anymore. They will float once the liquids are added.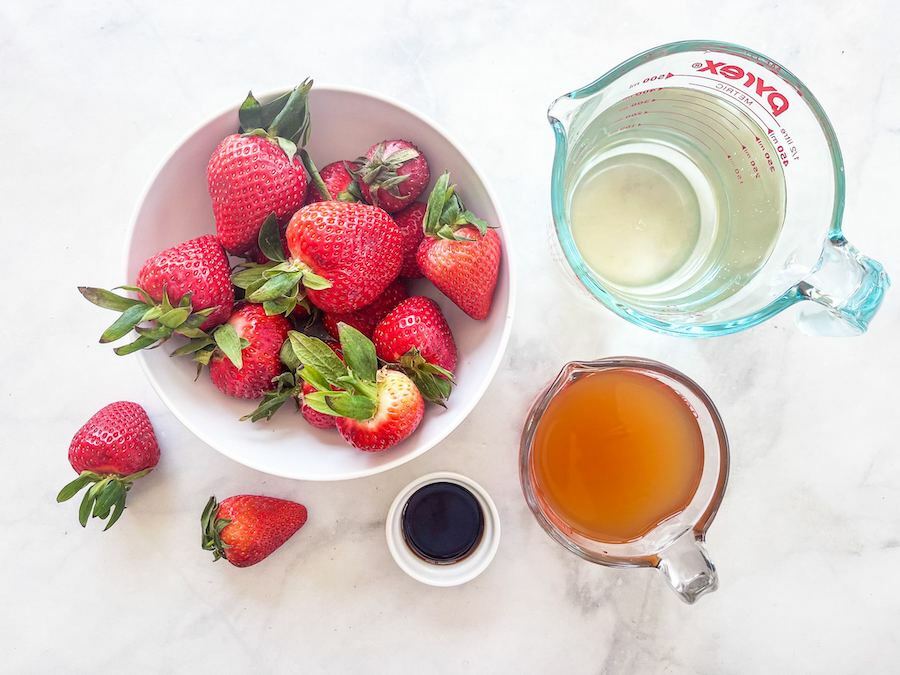 Refrigerate for at least 1 hour before using; store up to 5 days. The longer the berries are in the fridge, they will become lighter in color and softer in texture. When you're ready to use the strawberries, remove them from the container.
Tips:
You can strain the leftover vinegar through a cheesecloth or coffee filter into a glass jar to use for another batch, or mix the vinegar with olive oil for a bright, light salad dressing. The vinegar will keep up to 1 month refrigerated.
Toss pickled strawberries with our Cucumber Tomato Salad, or use the strawberry vinaigrette for an extra splash of flavor in this Almond Lime Kale Salad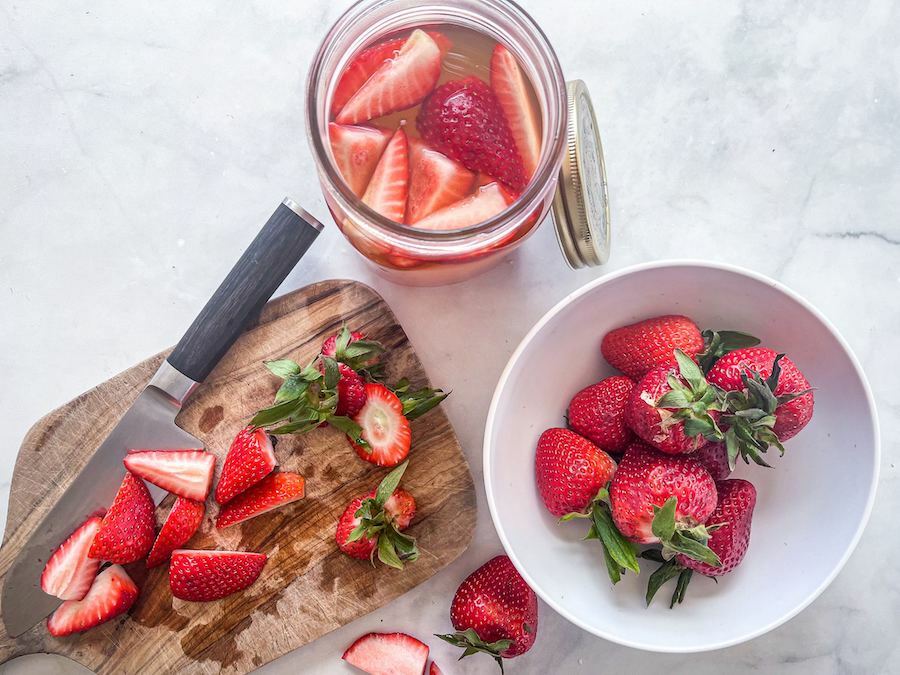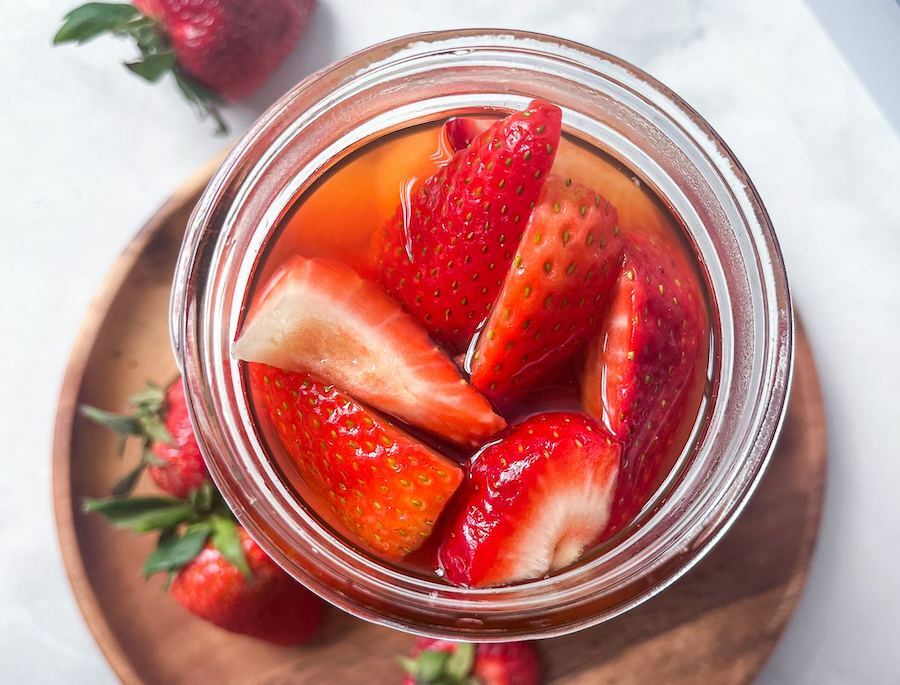 Details
Prep Time:

5 minutes

Cook Time:

24 hours

Total Time:

24 hours 5 minutes
Ingredients
1 lb strawberries, hulled and quartered

2 cups white wine vinegar

1/2 cups apple cider vinegar

1/2 cups water

1 tbsp balsamic vinegar
Directions
Closely pack strawberries in a glass container with an air-tight lid.

Pour in white wine vinegar, apple cider vinegar, water, and balsamic vinegar. Cover tightly.

Refrigerate for at least 1 hour, or up to 5 days.