Make your next lunch or dinner a refreshing one with this salad that combines the sweetness of pears and beets with a tangy ginger dressing. The high water content of pears keeps you hydrated, while nitrates in the beets provide energy and can lower blood pressure. When eaten together, you're also getting excellent doses of fiber, antioxidants, folate, vitamin C, and copper. Add some protein like chicken or shrimp to make this dish a full meal, or customize the ingredients by swapping pears for apples or spinach for arugula.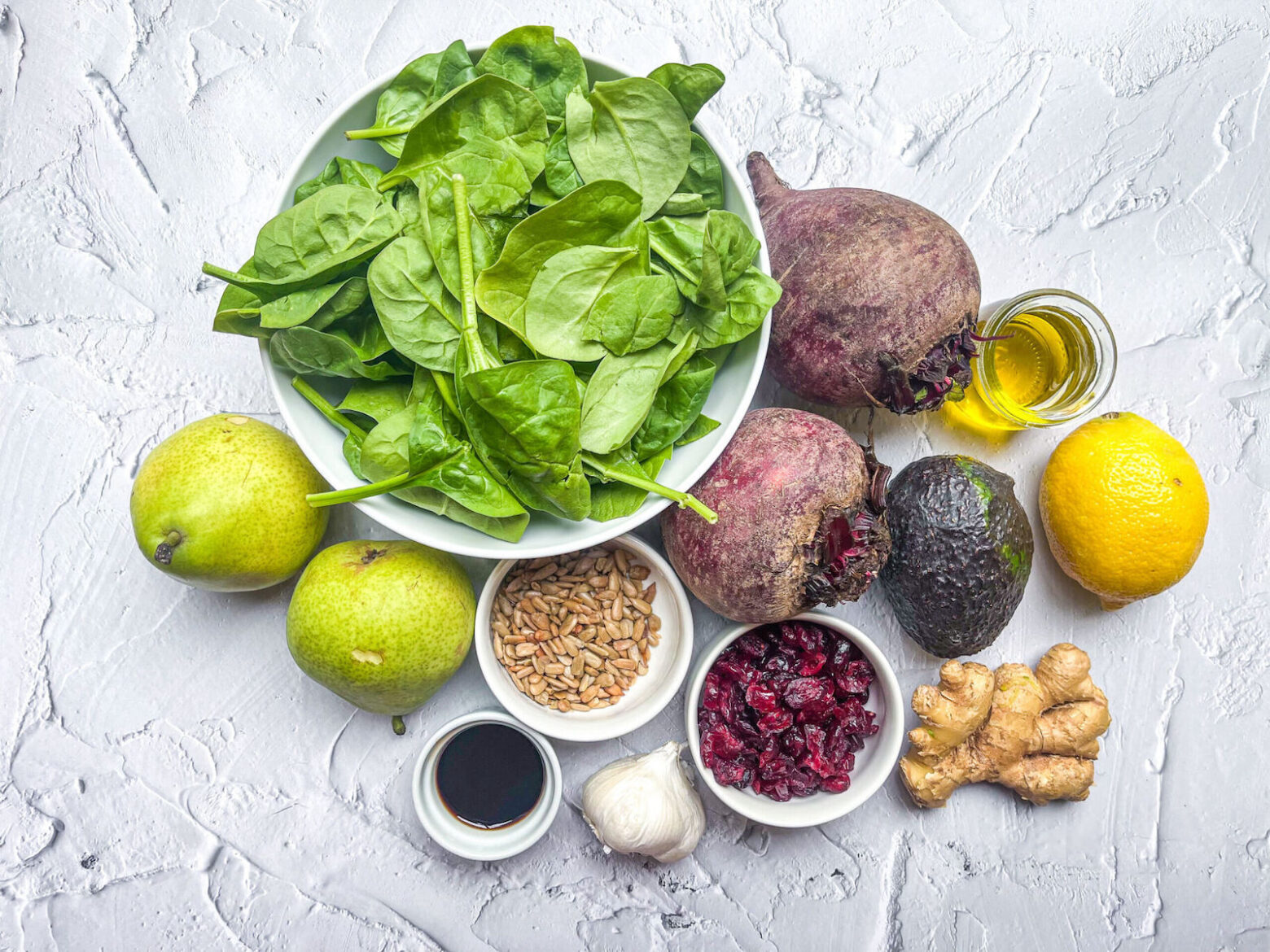 Tip:
Boil the beets a day ahead to save time assembling the salad.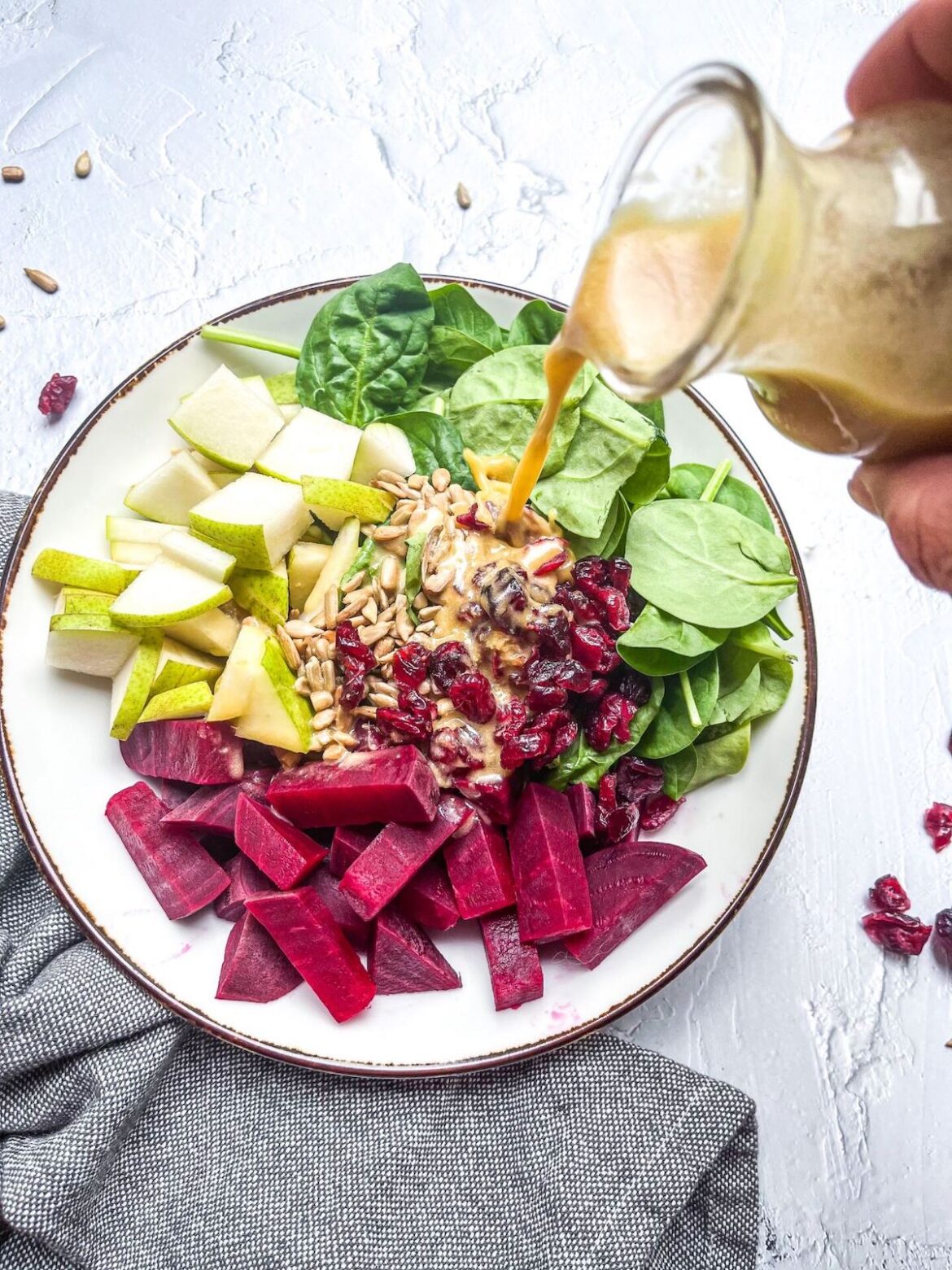 Love our recipes? Make going Paleo even easier and download our 7-Day and 28-Day digital meal plans!
Details
Prep Time:

5 minutes

Cook Time:

45 minutes

Total Time:

50 minutes
Ingredients
1 lb beets, chopped

2 tsp lemon juice

4 cups baby spinach

2 pears, thinly sliced (we suggest Bartlett or Bosc)

1/4 cups dried cranberries

1/4 cups sunflower seeds

1/2 avocado, sliced or chopped

hemp seeds (optional)

1/4 cups extra-virgin olive oil

1/4 cups water

2 tbsp balsamic vinegar

1 in. ginger, peeled and minced

2 cloves garlic, minced

1 tbsp lemon juice
Directions
In a large saucepan, place beets with 2 teaspoons of lemon juice and enough water to cover completely. Bring to a boil, then reduce heat and simmer until tender, about 45 minutes. Drain and rinse beets until they're cool enough to handle.

For the dressing, put olive oil, water, balsamic vinegar, ginger, garlic, and 1 tablespoon of lemon juice into a high-powered blender. Blend until smooth and creamy.

In a large bowl, add spinach, beets, pears, cranberries, and sunflower seeds. Toss with half the dressing, adding more to taste. Leftover dressing will store in the fridge for 2 to 3 days.

Top with avocado and hemp seeds, if using. Serve immediately.