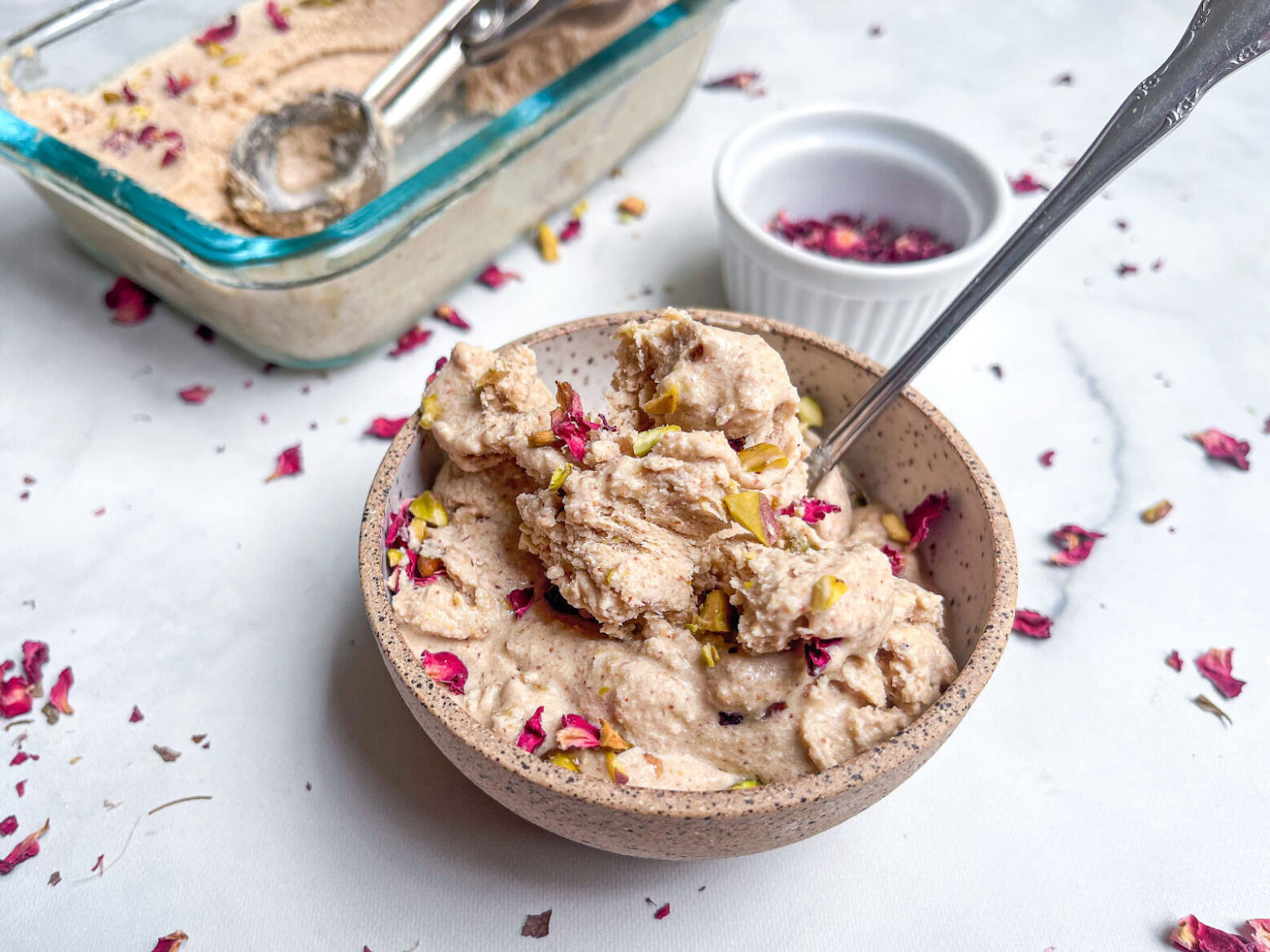 PaleoFLEX™ Pistachio Rosewater Ice Cream

Brace yourself for a brain freeze, this PaleoFLEX™ Pistachio Rosewater Ice Cream is too good to pass up! It's the perfect treat on a hot summer day, or whenever you need to satisfy your cravings.
The pistachios in this recipe are not just good for their taste. These nuts are high in nutrients and antioxidants and also have a low glycemic load. Throwing pistachios in your meals can also add an extra source of protein.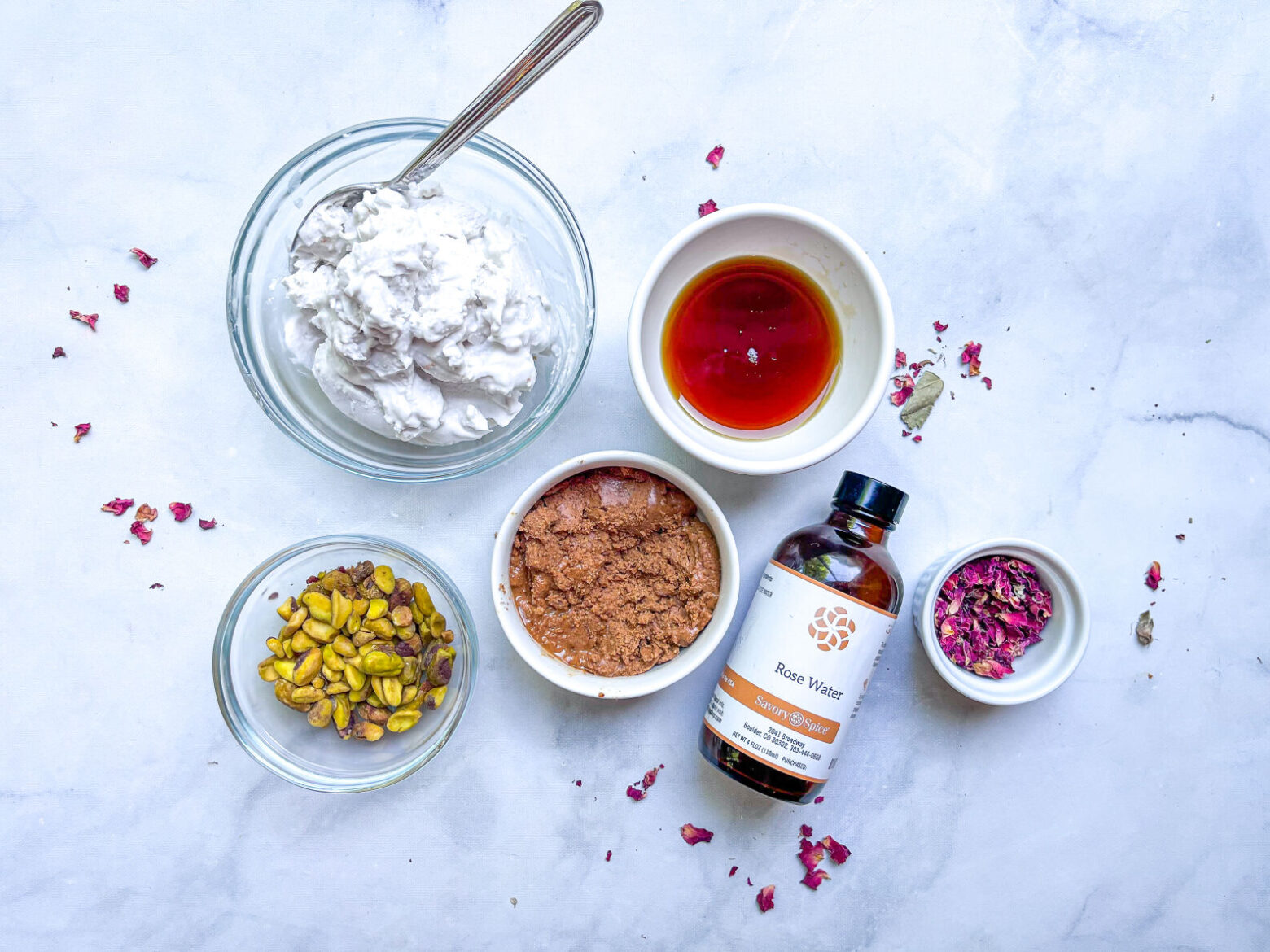 This recipe was inspired by the unique ice cream flavor combinations of Salt & Straw and given a Paleo twist to make it healthier for you while still aligning with the Paleo lifestyle.
PaleoFLEX dishes allow for up to 6g of natural sugars per serving, compared to 4g with a TRUEPALEO recipe. We use maple syrup and coconut milk as our sweeteners, while the rosewater and pistachios give this ice cream a subtle floral and nutty flavor.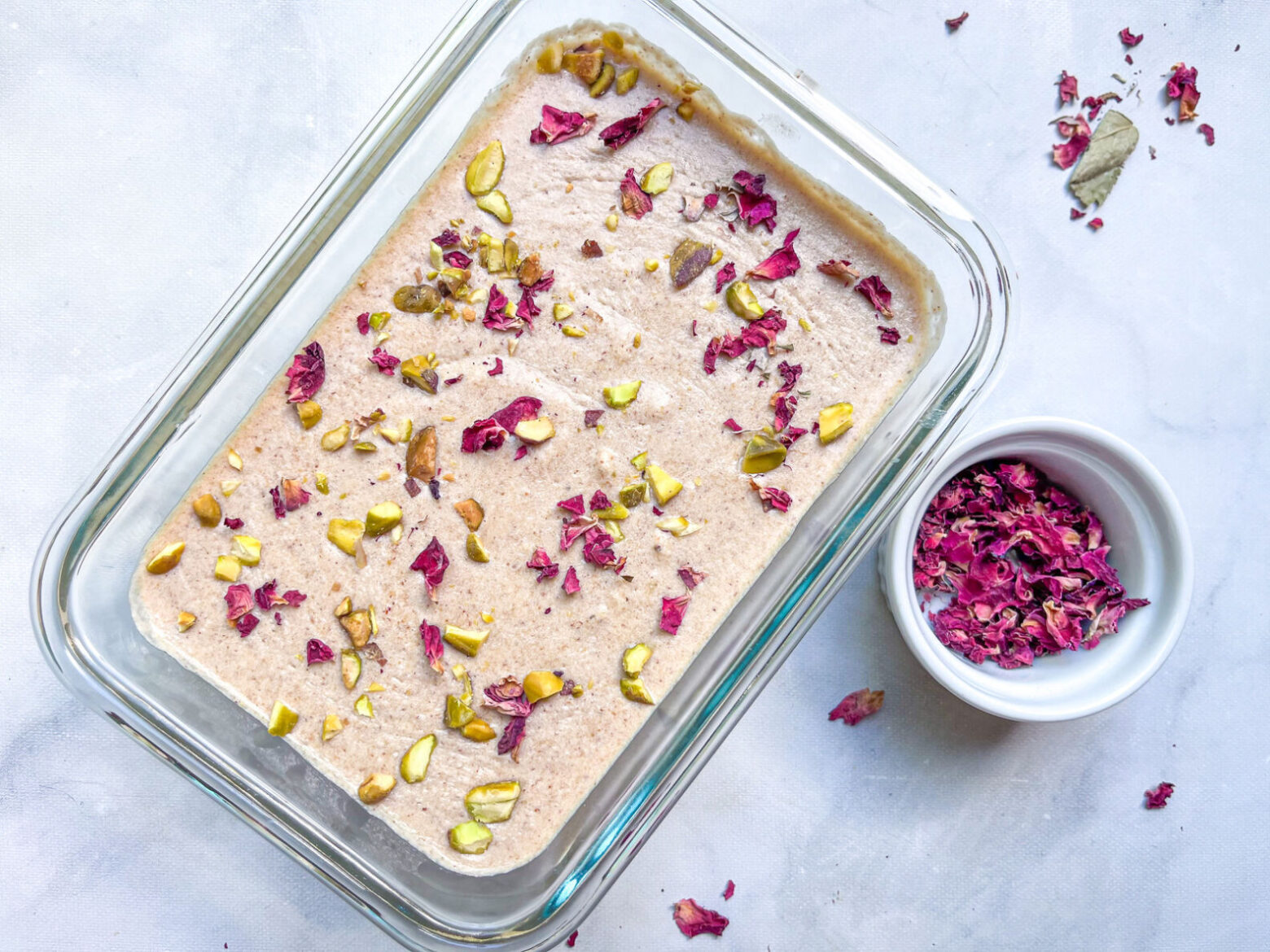 Tips: 
Pour the mixture into an ice cream maker if you have one and let it churn for 20-25 minutes. Transfer to an airtight, freezer-friendly container and freeze for about an hour before serving, or sooner for soft-serve style.
If you have a hard time finding rosewater, try making some yourself! You can use fresh, pesticide-free rose petals distilled or infused over the stove. Save the extra rosewater for desserts and drinks, or rub on your skin for a natural perfume.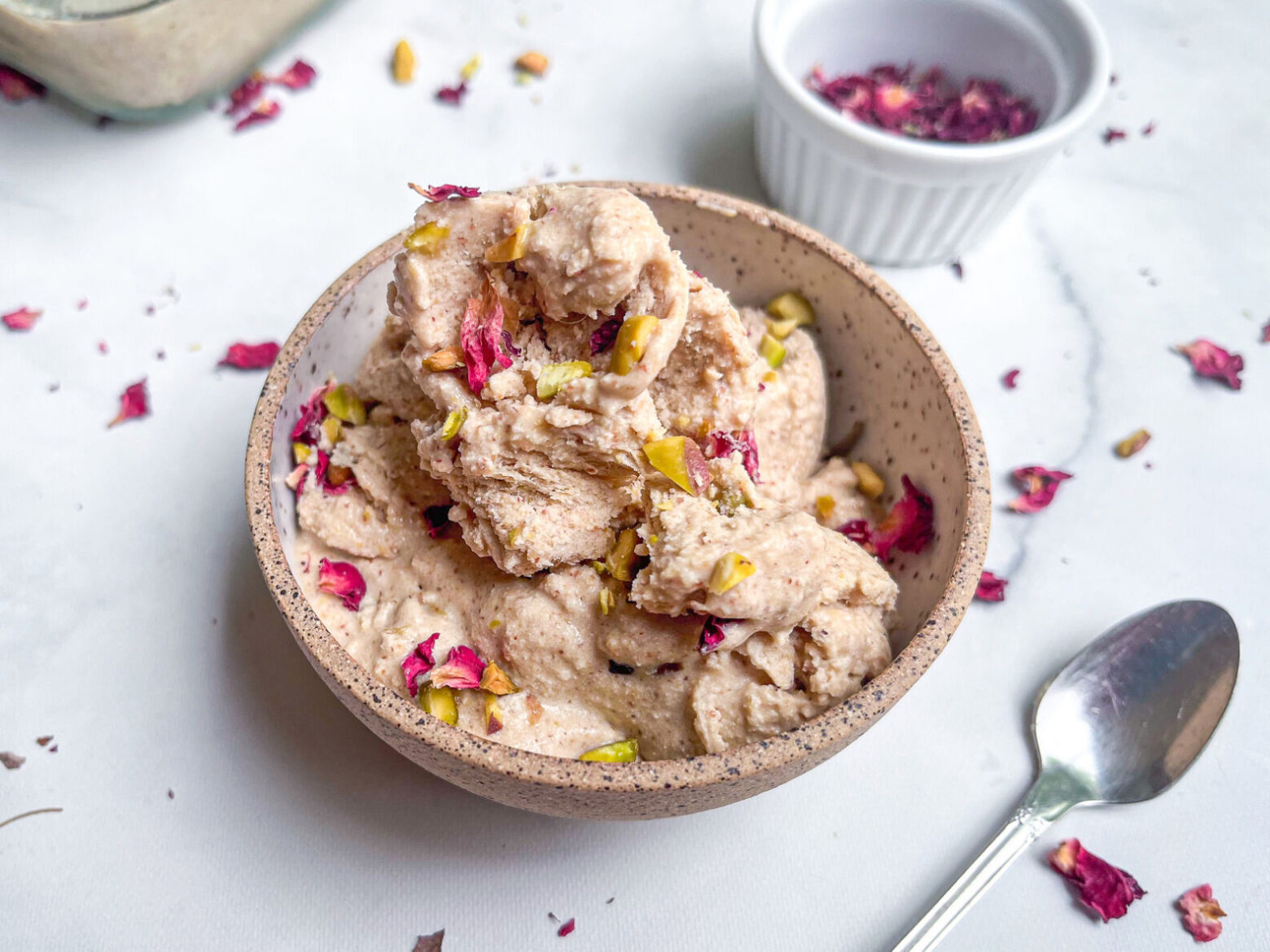 Love our recipes? Make going Paleo even easier and download our 7-Day and 28-Day digital meal plans!
Details
Prep Time:

5 minutes

Total Time:

5 hours 5 minutes
Ingredients
14 oz full-fat coconut milk or coconut cream

3 tbsp maple syrup

1/4 cups creamy almond butter

1 tsp pure vanilla extract

1 tsp rosewater

1/2 cups shelled pistachios, crushed

1 tbsp dried rose petals (optional)
Directions
Place the coconut milk, maple syrup, almond butter, ¼ cup pistachio nuts, vanilla extract, and rosewater in a high-speed blender and blend on high for 30 seconds or until smooth and creamy.

Pour the mixture into a loaf or glass pan, sprinkle with pistachios and set in the freezer. Stir by hand every 15 minutes or so, until it's completely frozen (this will take about 90 minutes total).

Garnish with extra pistachios and rose petals.