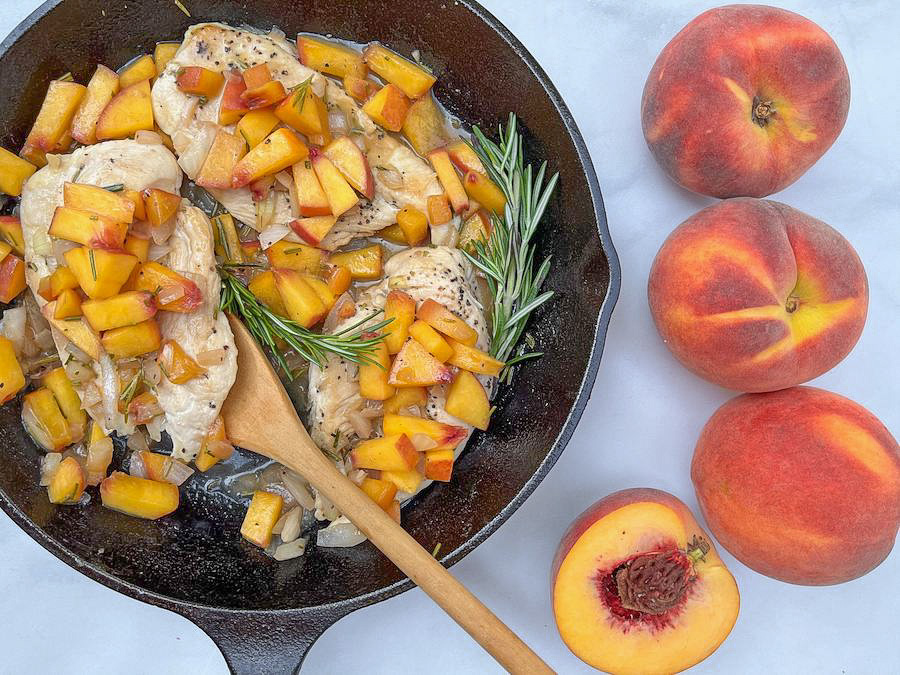 PaleoFLEX™ One-Skillet Honey Chicken with Peaches
Honey-glazed chicken tenders are topped with fresh peaches in this easy one-pan meal!
Peach season is short, which is why it's important to make the most of it while it's here. Depending on where you live, peach harvest normally falls between July and September. There's nothing like fresh peaches, so be sure to grab some when you can!
If you're looking for ways to use up those juicy peaches, look no further than this one-skillet chicken. We've made this recipe PaleoFLEX™ because you'll need a little extra salt and honey to give it the savory balance it deserves.
Start by seasoning chicken tenders with salt and pepper, then sauté in a large skillet. If you don't have chicken tenders, you can simply slice up chicken breasts or thighs into large strips.
When the chicken is cooked through, set aside and use the same skillet to build the sauce. Don't wipe the skillet clean first – you'll want all those browned bits and juices to add flavor to the final product. Add sweet onion and freshly chopped rosemary to the skillet, then add honey, apple cider vinegar, Paleo-friendly Dijon mustard, and chopped peaches. Cook for about 10 minutes, or until the onions and peaches are softened.
Add the chicken back to the pan and flip to coat each chicken tender in the honey sauce. Serve hot, with the peaches spooned over the top. Enjoy!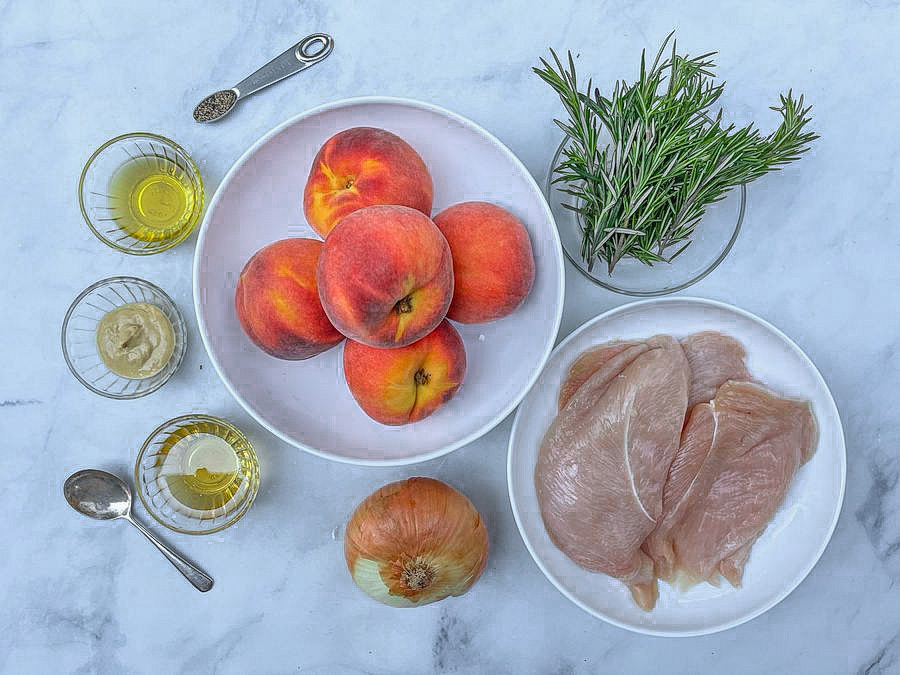 Tips:
If it's not peach season, you can use frozen peaches. Just thaw before chopping.
You can add other fresh herbs like thyme or basil, but rosemary is a must!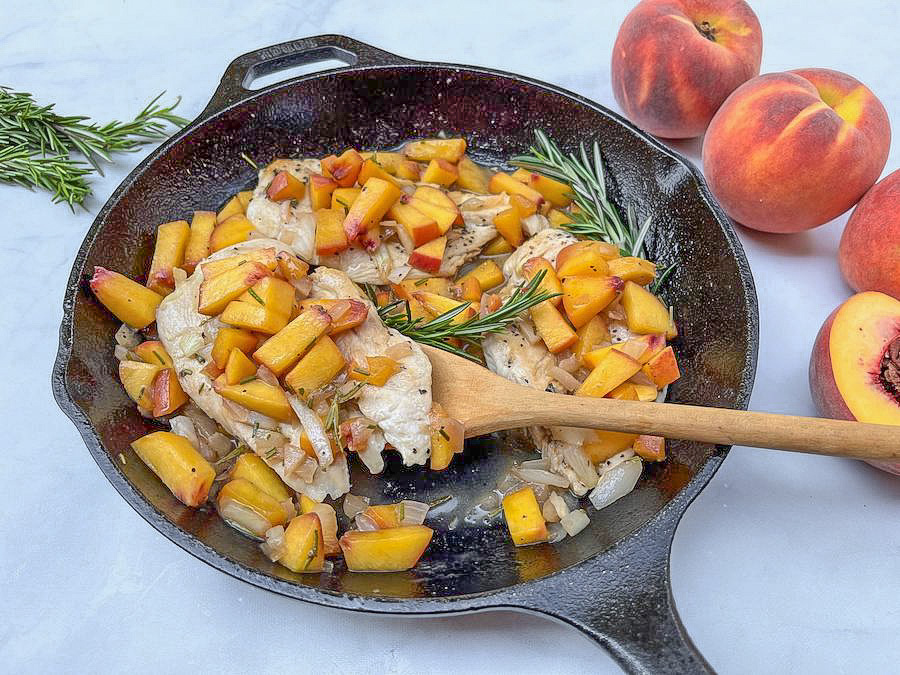 Details
Prep Time:

5 minutes

Cook Time:

30 minutes

Total Time:

35 minutes
Ingredients
1 1/2 tbsp olive oil, divided

1 lb chicken tenders

1/4 tsp salt

1/4 tsp black pepper

1/4 cups sweet onion, finely chopped

1/2 tsp fresh rosemary, minced

4 tsp raw honey

2 tbsp apple cider vinegar

2 tsp Paleo Dijon mustard

3 peaches, chopped
Directions
Heat 1 tablespoon of the olive oil in a large skillet over medium-high heat.

Sprinkle the salt and pepper over the chicken, then add to the hot pan. Cook for about 7 minute per side, or until golden brown color and cooked through with an internal temperature of 165°F. Transfer the chicken to a plate and cover with foil to keep warm.

Add the remaining ½ tablespoon of olive oil to the skillet and reduce the heat to medium. Add the sweet onion and rosemary and cook for 1 minute or so, scraping up the browned bits from the bottom of the pan while you stir.

Add the honey, apple cider vinegar, Dijon mustard and the chopped peaches and cook for 10-12 minutes, or until the peaches are soft and fragrant.

Add the chicken back to the skillet and heat until warmed through. Serve hot with the peach mixture spooned over the top.