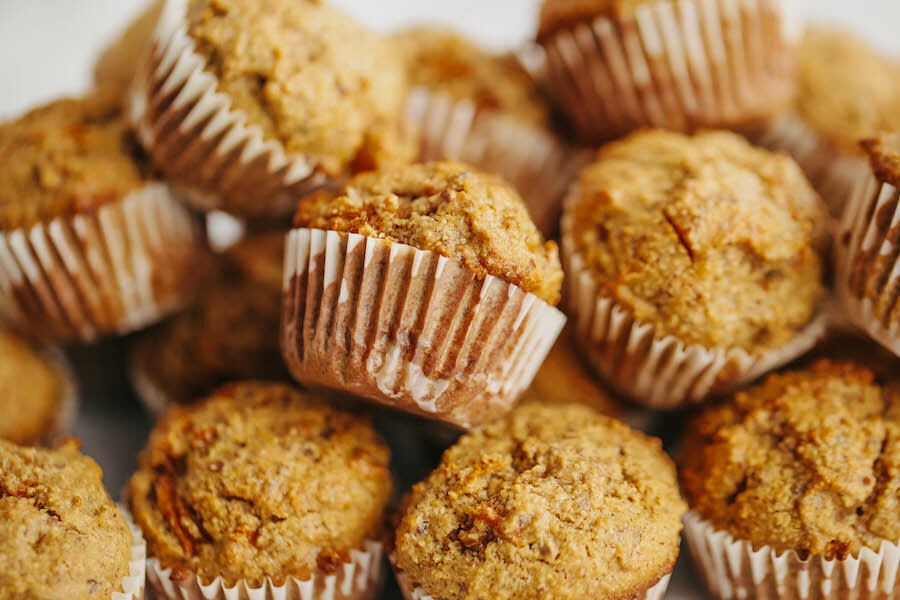 PaleoFLEX™ Mini Apricot Muffins
Soft, fluffy, and perfectly bite-sized! These spiced miniature muffins are studded with jammy apricots for a satisfying, naturally sweet treat.
If you like c, you'll love these mini muffins made with a hearty base of almond flour, arrowroot flour, and lots of shredded carrots. Chopped dried apricots add pops of sweetness to every bite, while almond butter and almond milk add tasty staying power.
To keep this recipe PaleoFLEX™, we sweetened the batter with a bit of maple syrup. Be sure not to add any more than this, as this recipe stretches our PaleoFLEX criteria to the limit! However, you can swap the maple syrup in a 1:1 ratio for coconut nectar, or you can use up to 3.5 tablespoons of honey if you prefer.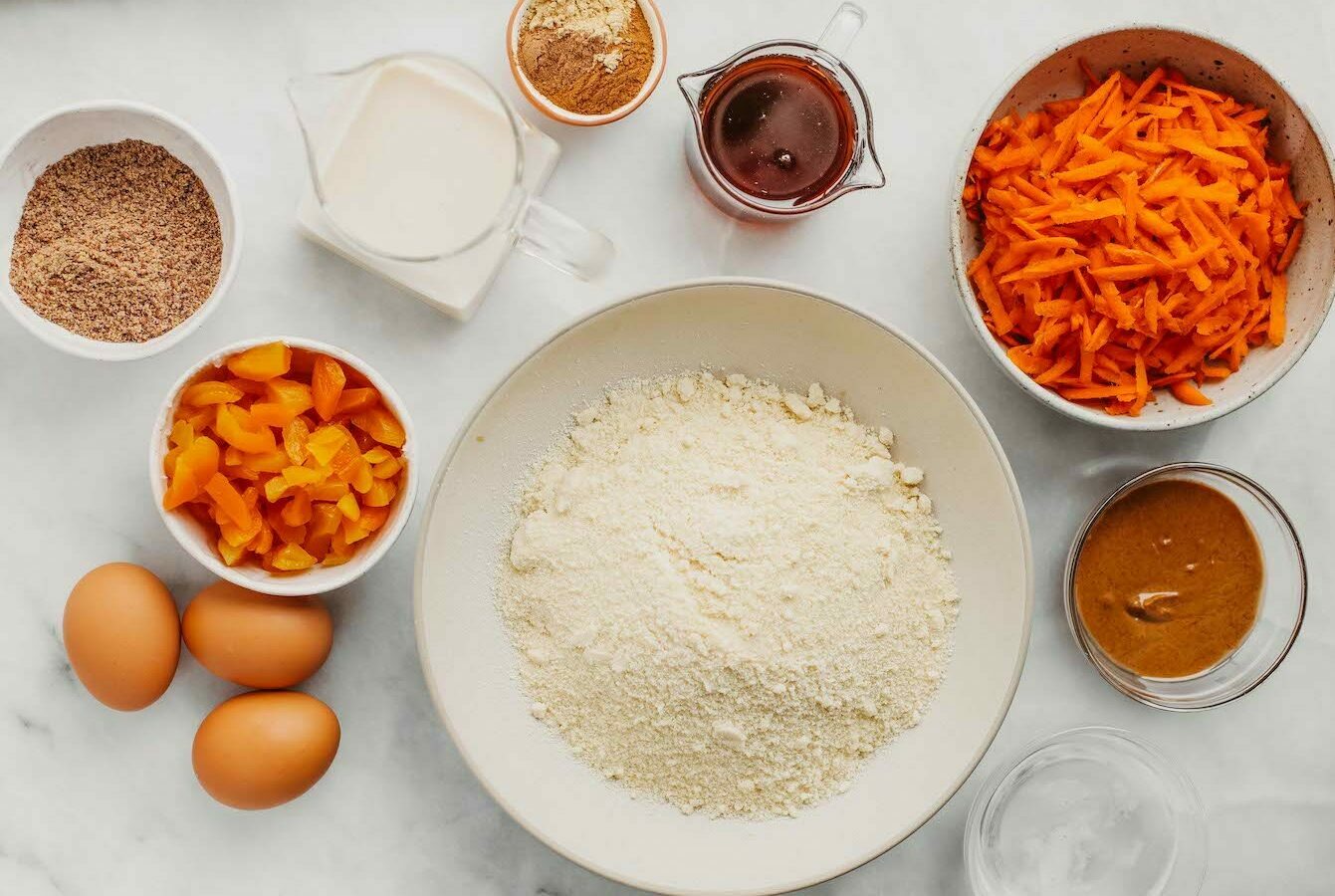 It's best to use freshly grated or shredded carrots for this recipe. Pre-shredded carrots tend to be hard and dry, while freshly shredded carrots contain lots of moisture that will lead to softer, spongier mini muffins.
For best results, you'll also want to rehydrate your dried apricots by soaking them in boiling water for five minutes. This helps plump them up, while preventing them from absorbing liquid from the batter. Drain well, then chop as finely as you prefer.
This recipe is surprisingly easy to bring together. Simply mix all the dry ingredients in a large bowl, then add the wet ingredients to the same bowl and mix again. You'll have a thick batter that should fit perfectly within the 24 cups of your mini muffin tin.
Be sure to cool your muffins in the tin before removing and unwrapping. Enjoy as a quick breakfast on the go, for a quick snack between meals, or as a tasty end to dinner. Store leftovers in an airtight container in the fridge for up to four days.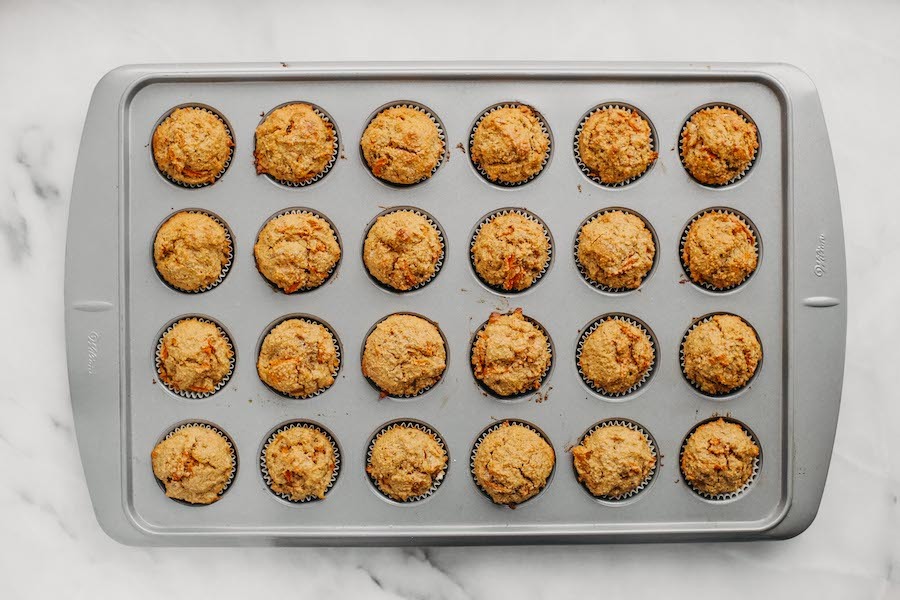 For hundreds of pure Paleo recipes be sure to check out The Real Paleo Diet Cookbook and Real Paleo Fast and Easy.
Details
Prep Time:

5 minutes

Cook Time:

20 minutes

Total Time:

25 minutes
Ingredients
2 cups almond flour

1/4 cups arrowroot flour

1/2 cups dried apricots, pre-soaked and chopped

1/4 cups ground flax seeds

1 1/2 cups shredded carrots

1 tbsp cinnamon

1/2 tsp nutmeg

1 tsp ginger

3 eggs

5 tbsp maple syrup

2 tbsp almond butter

1/4 cups coconut oil (melted)

1/4 cups almond milk
Directions
Preheat the oven to 350°F and line a 24-cup mini muffin pan with paper liners.

In a large bowl, mix the dry ingredients (almond flour, arrowroot flour, apricots, flax seeds, shredded carrots, and spices.)

Add the remaining wet ingredients and stir until combined.

Evenly fill the muffin cups with the batter. Bake for 20 minutes, then cool before serving.