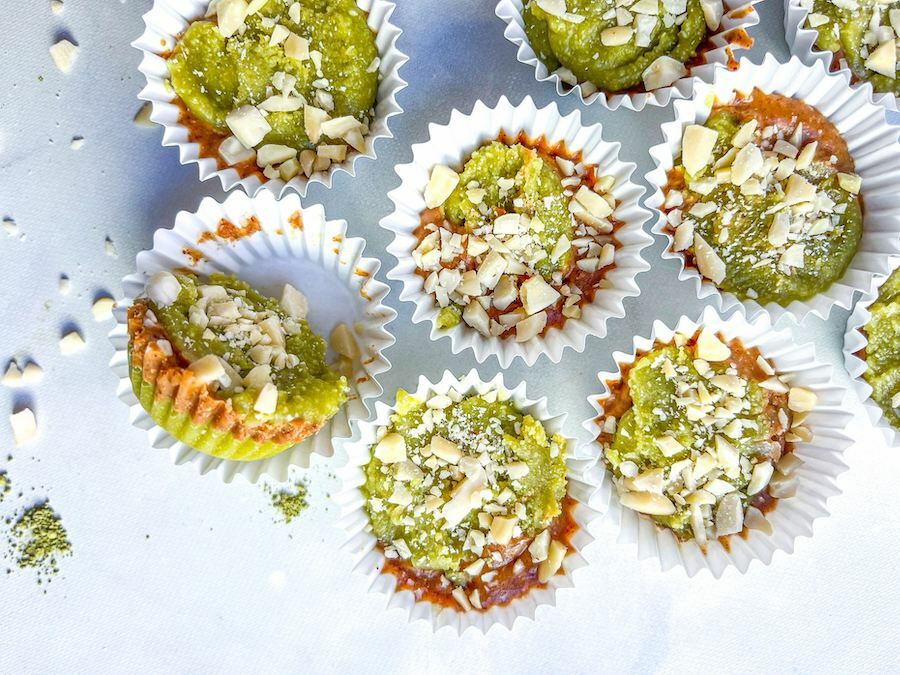 PaleoFLEX™ Matcha Coconut Cups

Did someone say matcha!? Matcha powder is becoming increasingly popular because of its natural energy-boosting and antioxidant properties. Want an alternative to coffee? You might have just found the answer.
These matcha coconut butter cups are filled with creamy almond butter. Not only are they delicious with a delicate floral taste, but they can also improve focus, boost your metabolism, and improve immunity. For some people, it can also increase energy levels more consistently than coffee.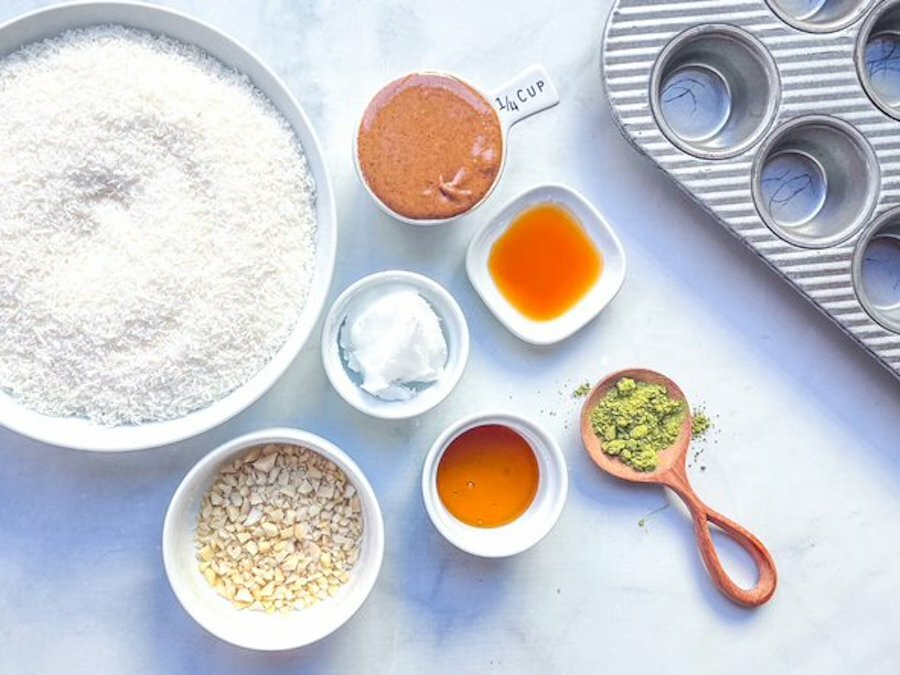 Matcha is considered to be Paleo depending on where and how it's grown. Matcha can have relatively high concentrations of lead, depending on where the leaves are grown. Be sure the matcha you buy or consume is sourced properly and high quality. When reading labels, keep in mind that Chinese-grown matcha generally has a higher lead content than Japanese-grown matcha.
To begin making the matcha coconut cups, start by whisking the honey, melted coconut, and almond butter until it's blended well, then put it in the freezer until it's firm enough to scoop out. For the shell, blend the shredded coconut into a creamy texture, then add the matcha powder and vanilla extract. Blend again until it's a bright green color.
Once that's done, scoop out the creamy coconut mix into the muffin pan. Next, add the almond butter filling, flattening it into a disc in the center. Add another layer of creamy coconut on top, sprinkle them with crushed almonds, and chill in the freezer. Enjoy every bite of these matcha coconut cups!
Tips:
You can substitute cashew butter for almond butter if you prefer.
These matcha cups are best stored in the refrigerator, but they will also last for up to a day at room temperature.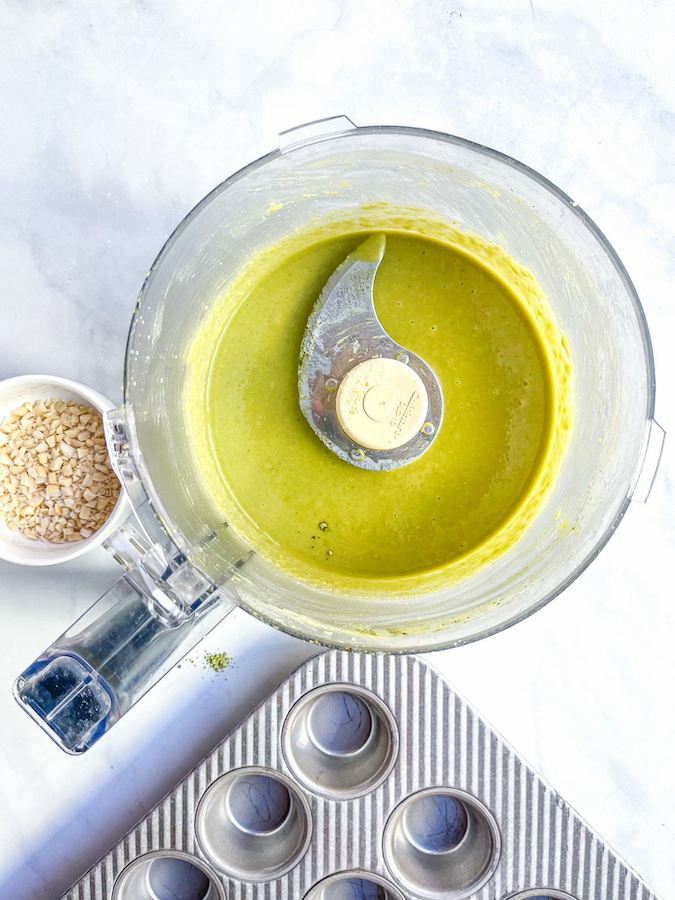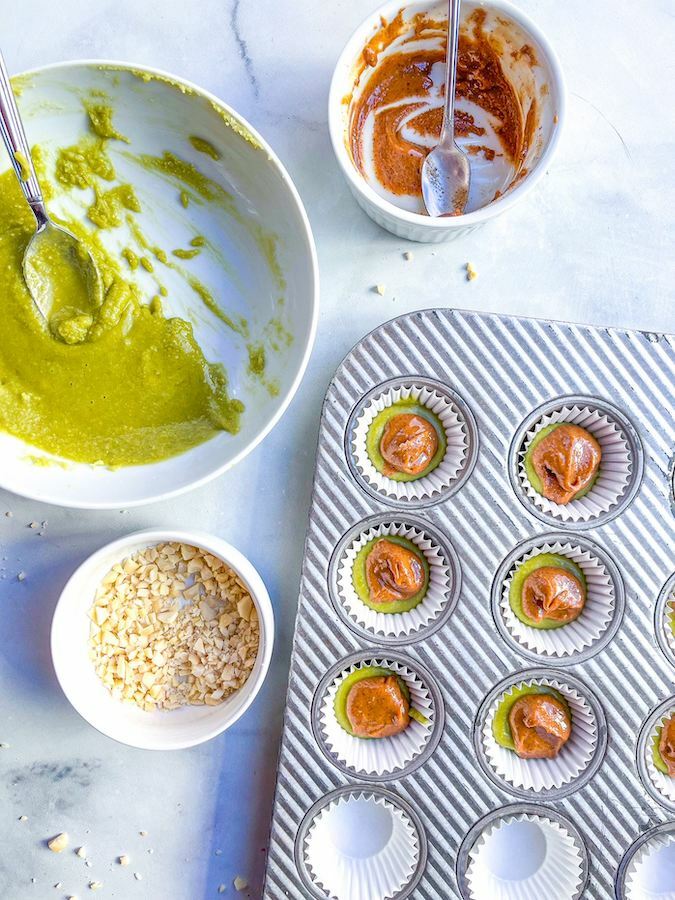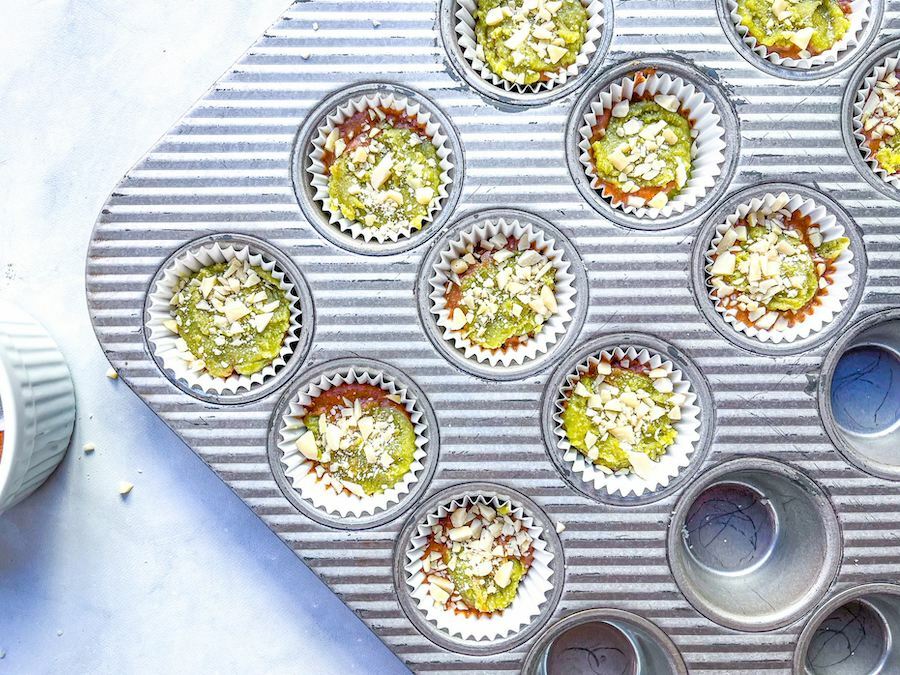 Details
Prep Time:

20 minutes

Total Time:

20 minutes
Ingredients
3 tbsp raw honey

1 tbsp plus 1 tsp coconut oil

1/4 cups creamy almond butter

2 1/4 cups unsweetened shredded coconut

1 tsp matcha powder

1/2 tsp vanilla extract

3 tbsp almonds, crushed for garnish
Directions
Start by preparing the almond filling: Put the honey in a small bowl with 1 tsp coconut oil and microwave for about 20 seconds, until the coconut is melted and begins to bubble. In another bowl, pour the honey mixture over the almond butter, and combine well. Place in the freezer for 10-15 minutes or in the refrigerator for up to 30 minutes until it firms up.

While the filling is chilling, put 12 paper liners in a mini muffin tray. Next, start the shell.

To make the shell, blend the shredded coconut using a food processor on high for 8-10 minutes, or until the coconut has a thin, creamy texture. Then add 1 tbsp of melted coconut oil, matcha powder, and vanilla extract. Blend well so that it's pourable.

To assemble the matcha cups, start by spooning about 1 tsp of the coconut filling into the muffin holes, then scoop 1 tsp of the firm almond butter filling into the center. Add a second layer of the coconut butter to cover the almond butter filling, then smooth out the top before you garnish.

Finally, sprinkle with crushed almonds, then put it in the freezer for up to 10 minutes or the refrigerator for at least 30 minutes to get firm. Enjoy this delicious treat!