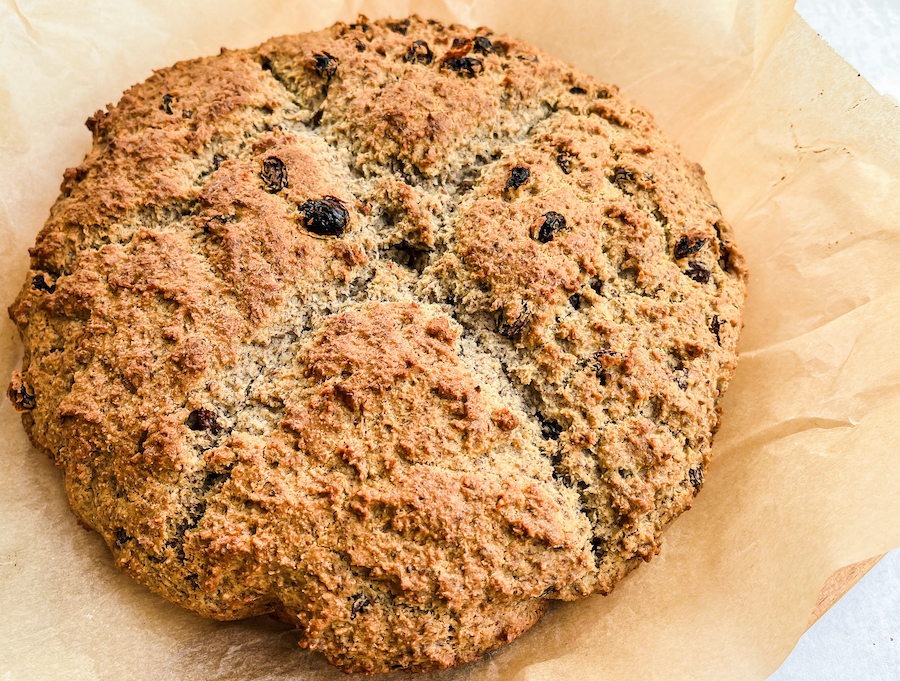 PaleoFLEX™ Irish Soda Bread
Celebrate St. Patrick's Day with a loaf of this gluten-free soda bread studded with sweet raisins!
To make this quick bread gluten-free, we used a mix of almond flour, arrowroot flour and flaxseed for a nice chewy inside and crusty exterior. We also make our own quick dairy-free "buttermilk" and sweeten the bread with honey instead of sugar for a PaleoFLEX™ version of a classic.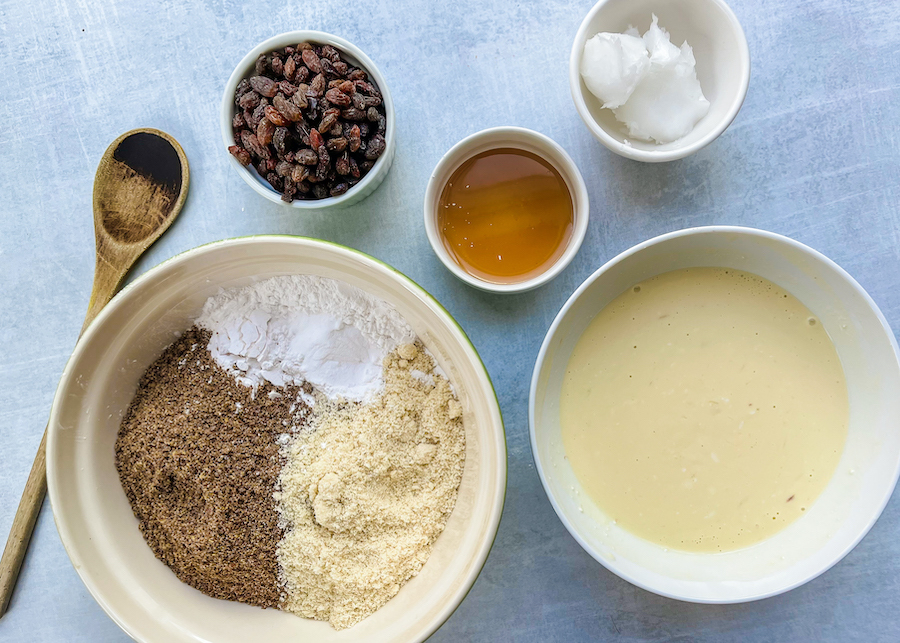 Start by making the dairy-free buttermilk. Shake a can of coconut milk until well incorporated, then mix a cup of it with a bit of apple cider vinegar. Let It sit for about five minutes. It will likely curdle a little, and that's a good thing! Your homemade buttermilk will give a nice tang to the soda bread.
Next, mix all the dry ingredients together, then stir in the raisins. Whisk eggs, coconut oil, and honey into the buttermilk, then pour the wet ingredients into the dry. Mix until a sticky dough forms.
Transfer the dough to a parchment-lined cast iron pan, and use a spatula to shape into a round loaf. Use a sharp knife to score a deep cross over the top. This will help the bread rise while also ensuring that the center bakes through.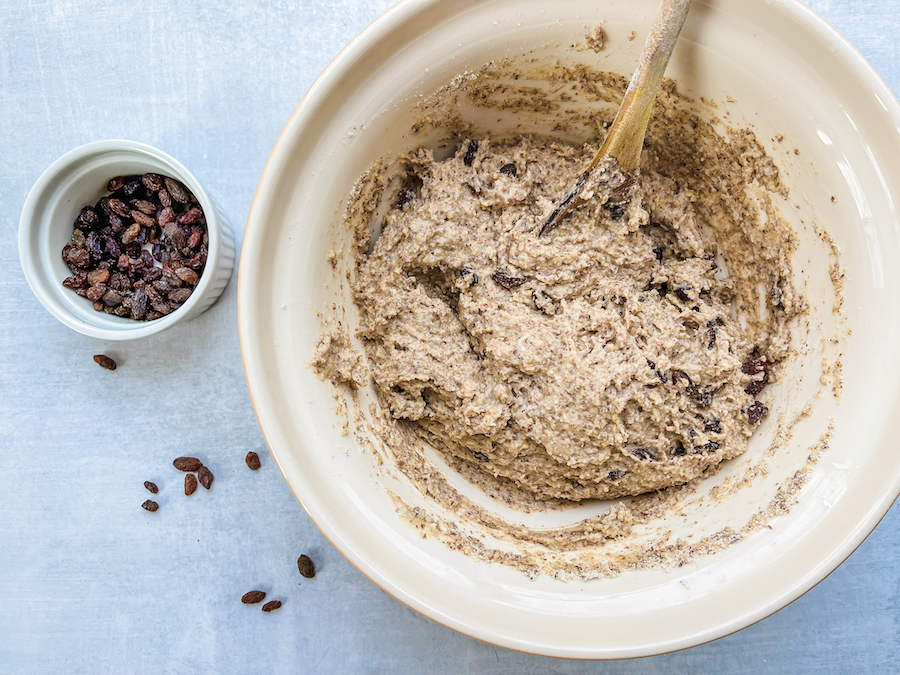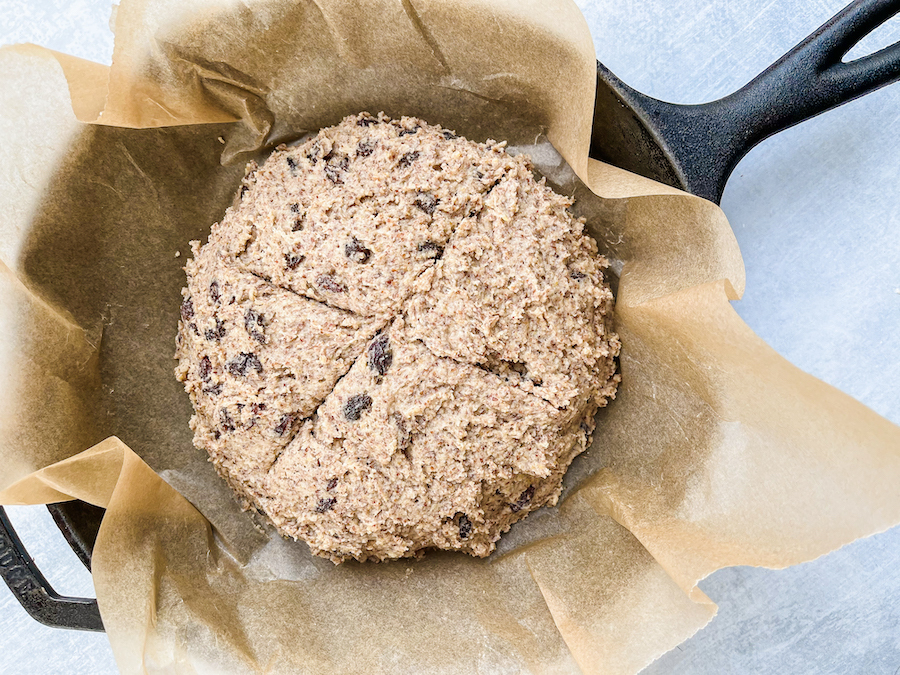 Bake for 35-40 minutes, or until your soda bread is golden brown and fragrant. Cool completely before slicing. Enjoy alongside slow cooker beef brisket for a full Irish meal!
Store leftovers covered at room temperature for about 2 days, or in the refrigerator for a week.
Tip: If you like caraway seeds in your soda bread, add 1 tablespoon of them alongside the raisins.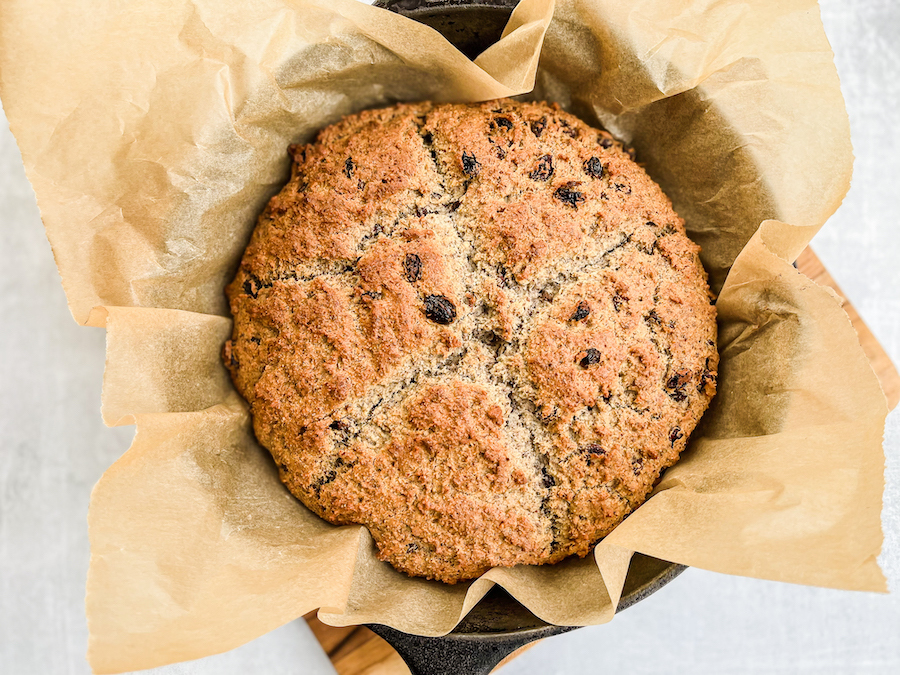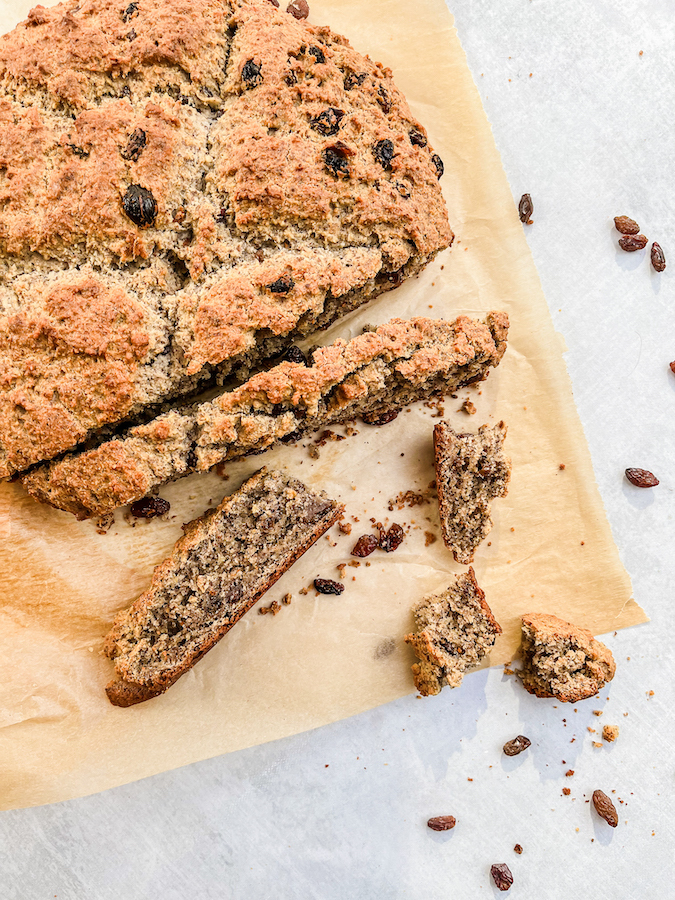 For hundreds of pure Paleo recipes, check out The Real Paleo Diet Cookbook and Real Paleo Fast and Easy!

Details
Prep Time:

10 minutes

Cook Time:

40 minutes

Total Time:

50 minutes
Ingredients
1 cups coconut milk

1 tbsp apple cider vinegar

2 cups almond flour

1 cups arrowroot flour

1 cups golden flaxseed meal

1 tsp baking soda

3/4 cups raisins

2 eggs

2 tbsp coconut oil, melted

3 tbsp raw honey
Directions
Preheat the oven to 400°F. Line a baking sheet or 10-inch cast iron pan with parchment paper.

In a medium mixing bowl, whisk the coconut milk with the apple cider vinegar to make "buttermilk." Let it sit for 5 minutes.

In a large bowl, mix the almond flour, arrowroot flour, flaxseed meal, and baking soda. Stir in the raisins.

Whisk in the eggs, melted coconut oil and honey with the buttermilk. Pour the wet ingredients into the dry ingredient bowl, and mix well. The dough will be shaggy and sticky.

Transfer the dough to the prepared pan and form into a round shape using a spatula. Use a sharp knife to score a deep cross over the top.

Bake the bread in the oven until the top is golden brown, about 35-40 minutes. Remove from the oven and let it cool in the pan for 15 minutes before slicing.