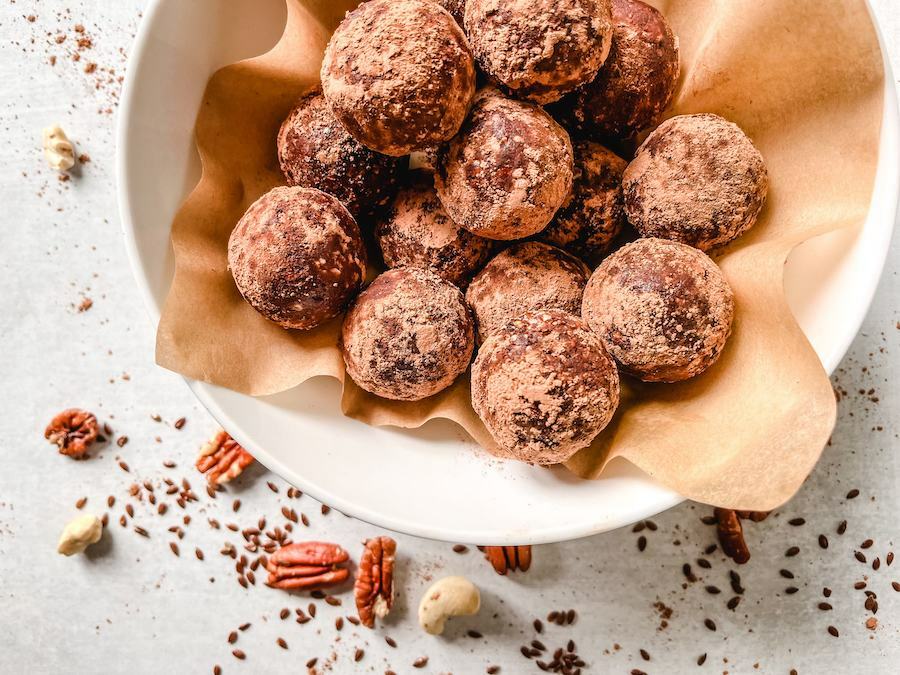 PaleoFLEX™ Chocolate Energy Balls
These easy no-bake energy balls will keep you moving through that afternoon slump!
Need a bit of a pick-me-up? It doesn't get much easier than these energy balls. Simply mix all ingredients in a food processor until doughy, then roll into balls. Coat them in extra cacao powder to make them extra decadent!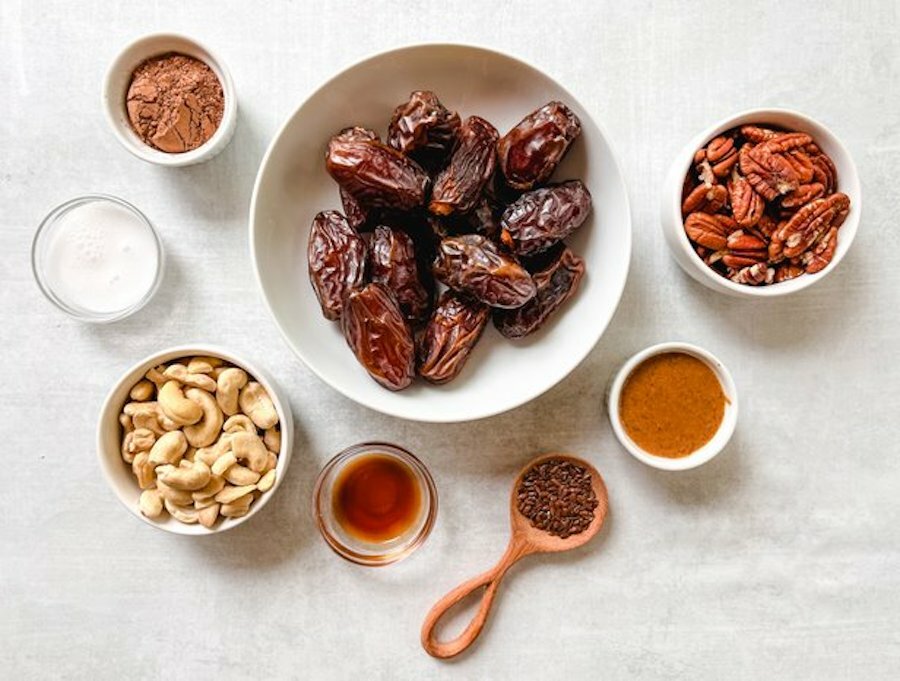 These energy balls are filled with protein that will keep you feeling full and satisfied. Nuts like cashews, pecans, and almonds contain healthy fats, protein and fiber to keep you going, while the natural sugars of dates will also boost your energy. Plus, pure cacao powder contains theobromine, which is known to help reduce tiredness.
To make these easy energy balls, simply blend up dates, nuts, flax seeds, almond butter, coconut milk, vanilla, and cacao powder in a food processor until a workable dough forms. Use a tablespoon to scoop out the dough evenly, and roll into 14 balls. Roll each one in extra cacao powder for a truffle-like treat. Grab one for a boost of energy before you head out the door!
These energy balls last for up to 2 weeks in the refrigerator. You can also store them in airtight bags in the freezer for up to 3 months.
Tips:
Don't have almond butter? You can use cashew butter instead.
Add a dash of cinnamon, nutmeg, or even ginger for a little extra spice.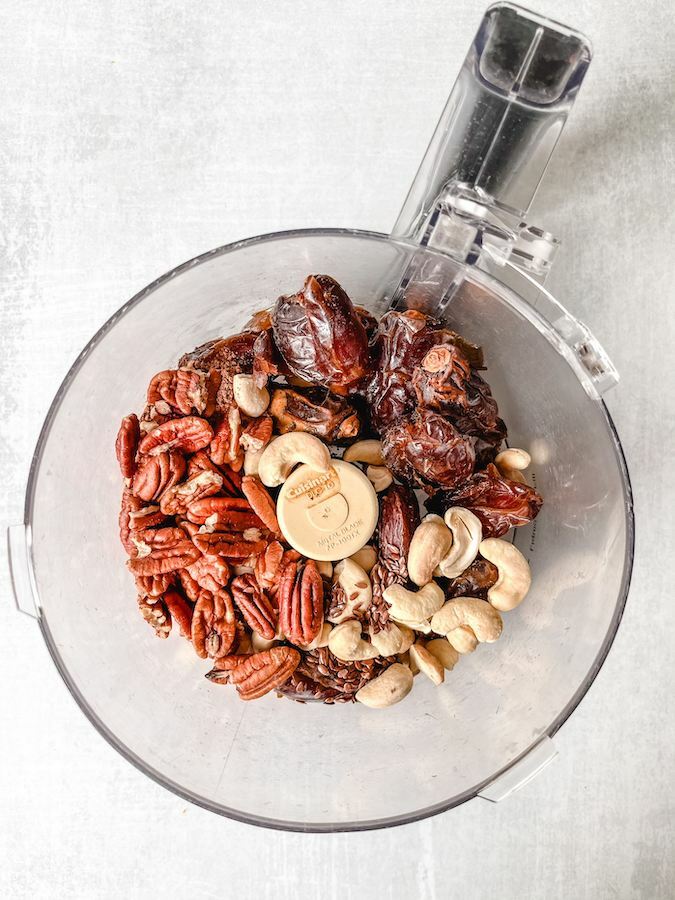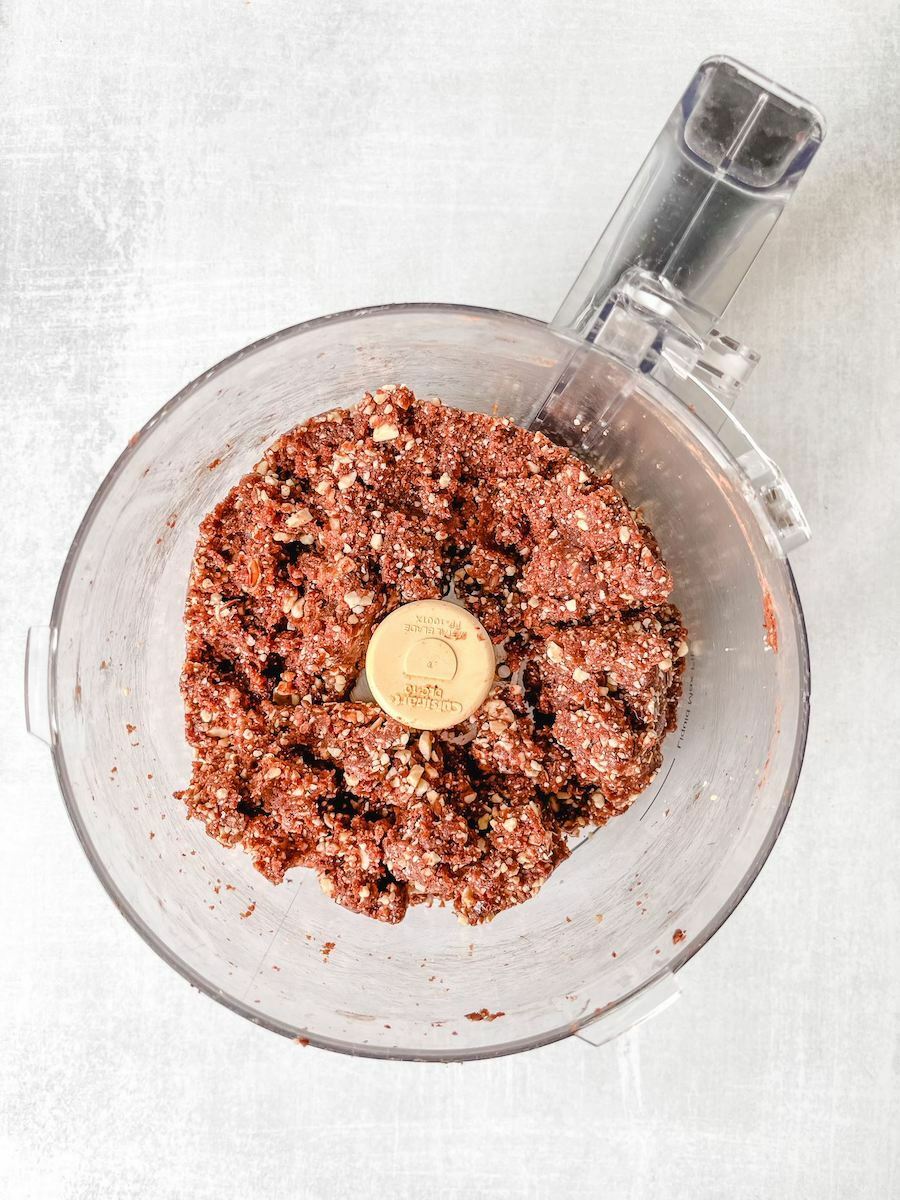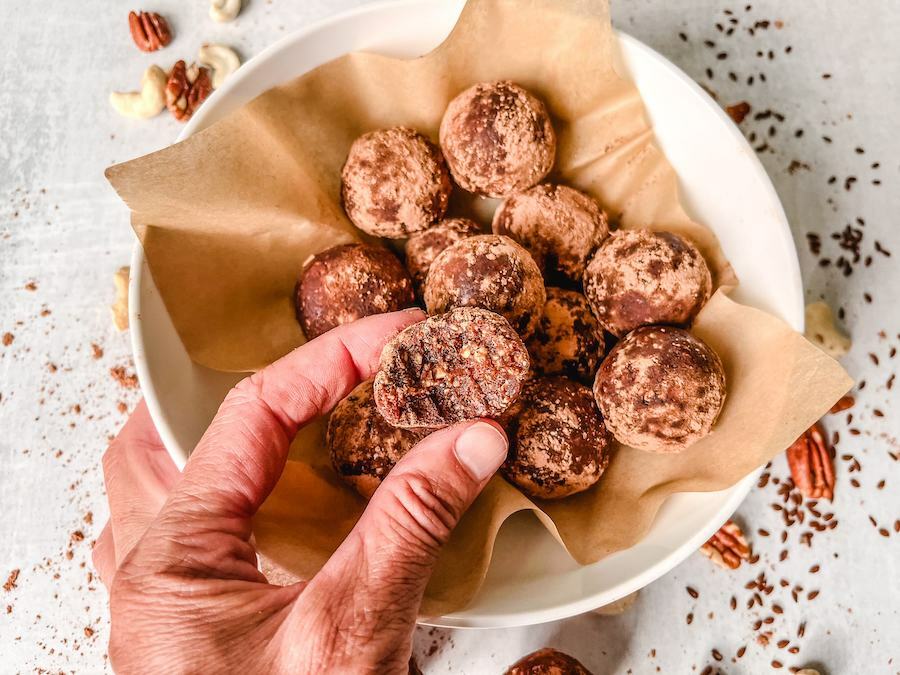 Love our recipes? Make going Paleo even easier and download our 7-Day and 28-Day digital meal plans!
Details
Recipe by: Jess Case
Serves:

14

Meal:

Dessert
Prep Time:

10 minutes

Total Time:

10 minutes
Ingredients
2 cups pitted dates

1/2 cups raw pecans

1/2 cups raw cashews

1 tbsp flax seeds

2 tbsp almond butter

1 tbsp coconut milk

1/2 tsp vanilla

1 tbsp pure cacao powder, plus more for rolling
Directions
Add the ingredients to a food processor. Blend until a dough forms.

Use a tablespoon to scoop the mixture out evenly. Use your hands to form into balls.

Roll the balls in cacao powder. Enjoy!