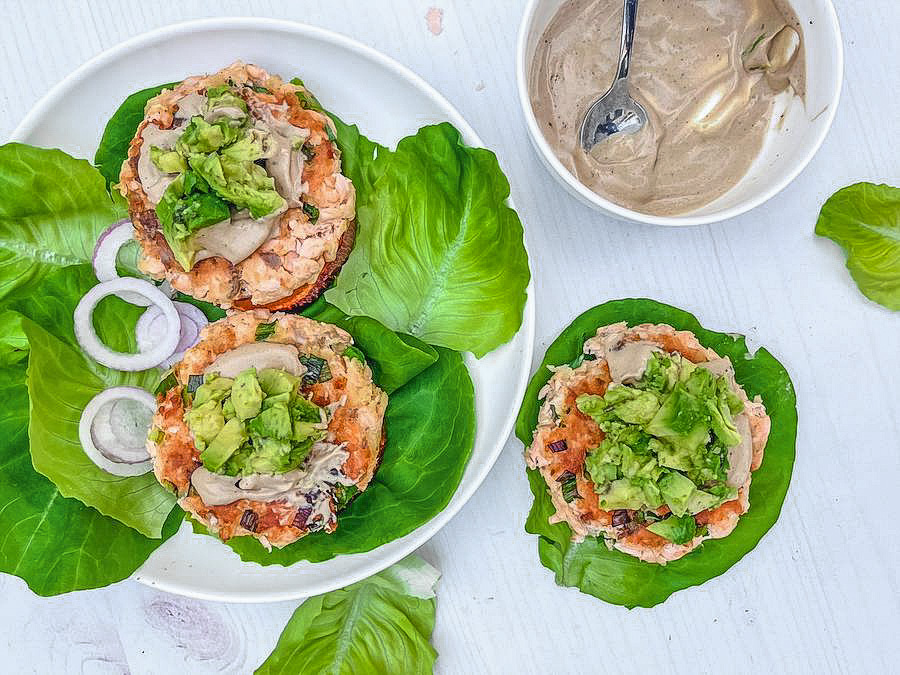 Salmon Burgers with Mustard Sauce
Get your omega-3s with these salmon burgers drizzled with a tangy mustard sauce.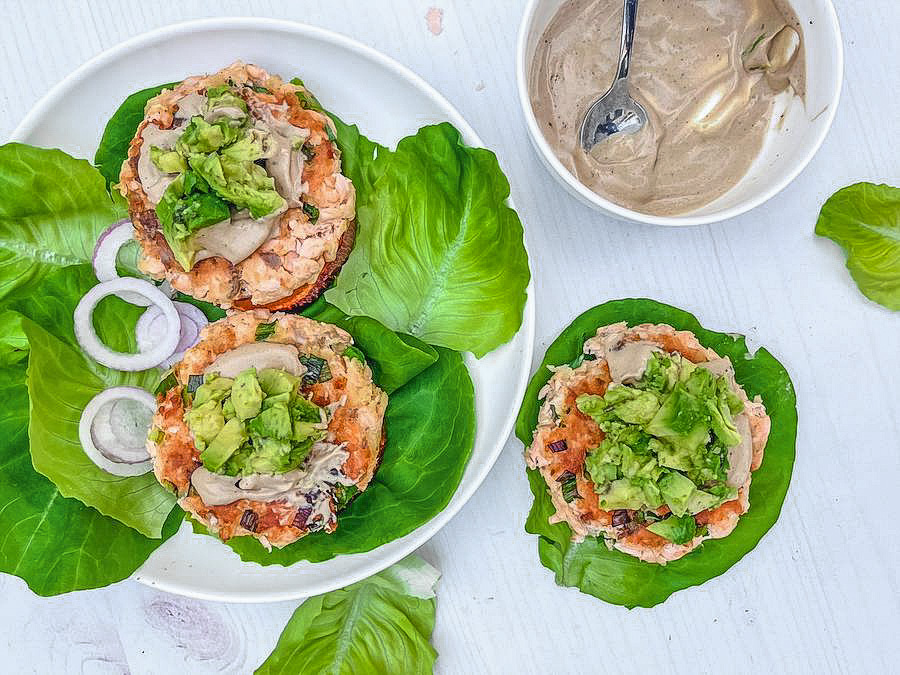 Craving burgers? Change up your BBQ routine and grill up these healthy salmon burgers drizzled in a lemony mayo sauce. They're packed with nutrition and flavor, and they're easy to bring together.
Salmon is one of the healthiest foods you can eat. They're high in omega-3 fatty acids, which can help improve blood sugar, fight depression, and protect your heart — to name just a few benefits! Salmon is also a great source of other important vitamins and minerals, including B vitamins, vitamin D, and potassium.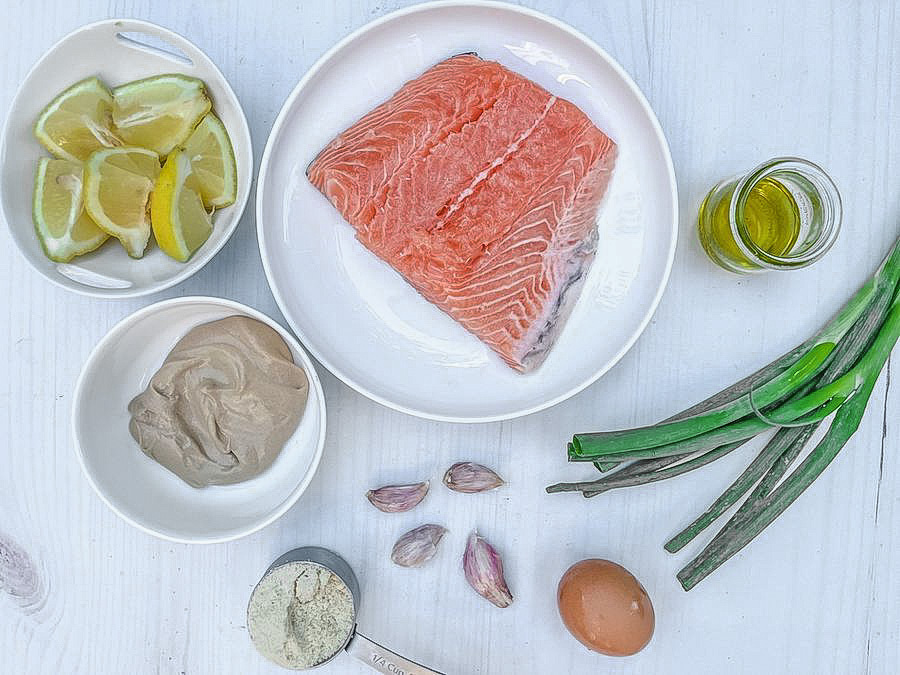 Start by making the salmon patties. You can finely mince salmon fillets, or use a food processor. Simply pulse a few times, then add the other ingredients and pulse again to bring the patties together. We used a combination of almond flour, scallions, garlic, black pepper, cayenne, and an egg to bring the meat together. You can also switch up the flavors and use a bit of dill, lemon peel, or even bits of bell peppers here. Form the meat into four salmon patties.
Next, make the sauce by mixing up Paleo mayo, Paleo mustard, and lemon juice. Set the sauce aside while you fry the patties over the stovetop in coconut oil, or even out on the grill! The burgers will be thick, so you'll probably need four to six minutes per side, or until done to your liking.
Serve your salmon burgers over lettuce cups or sweet potato rounds. Drizzle the sauce over the top. Top with avocado and/or red onions, and dig in!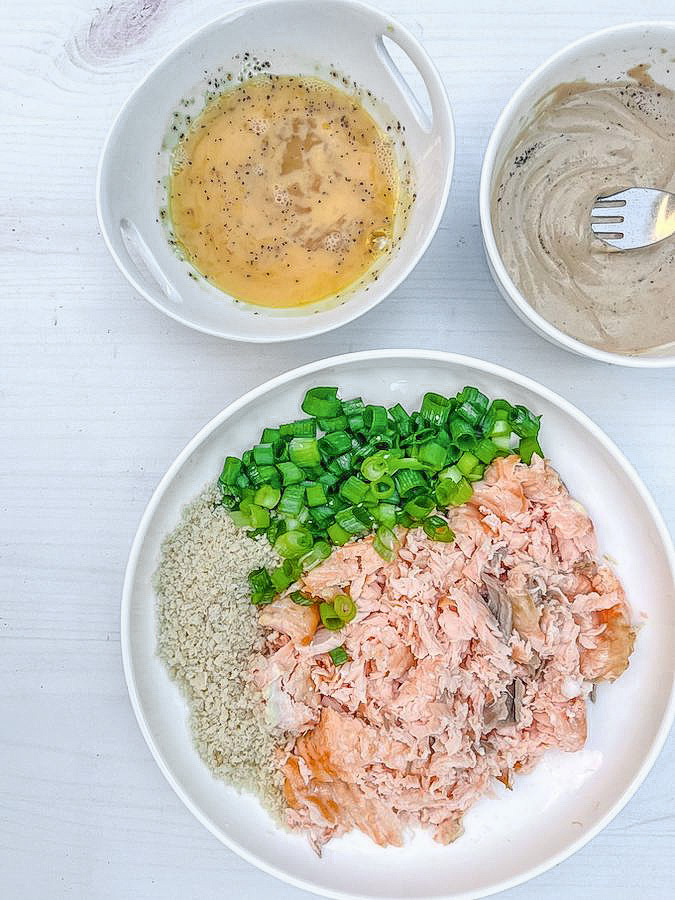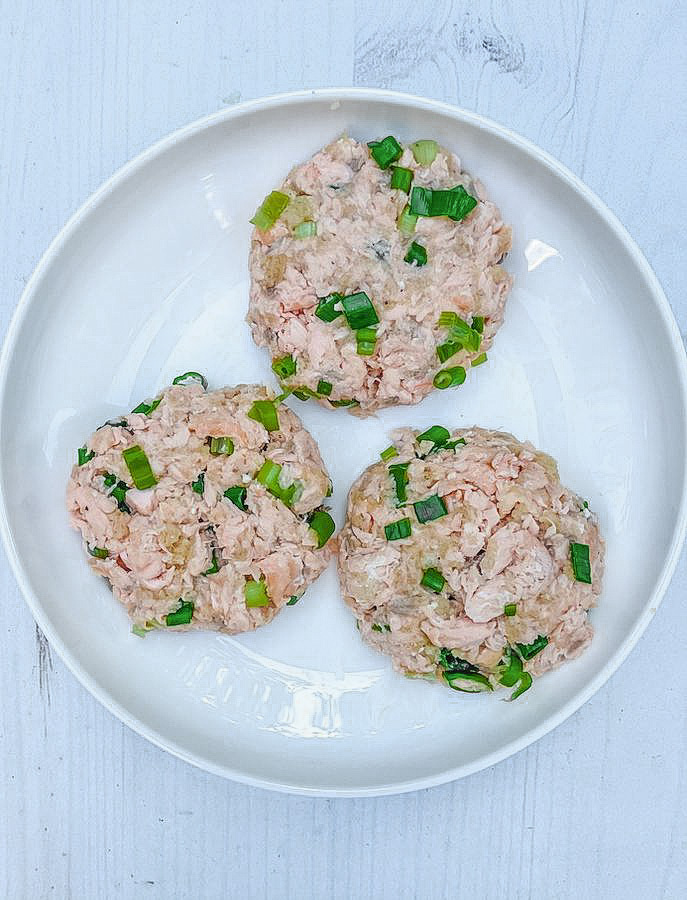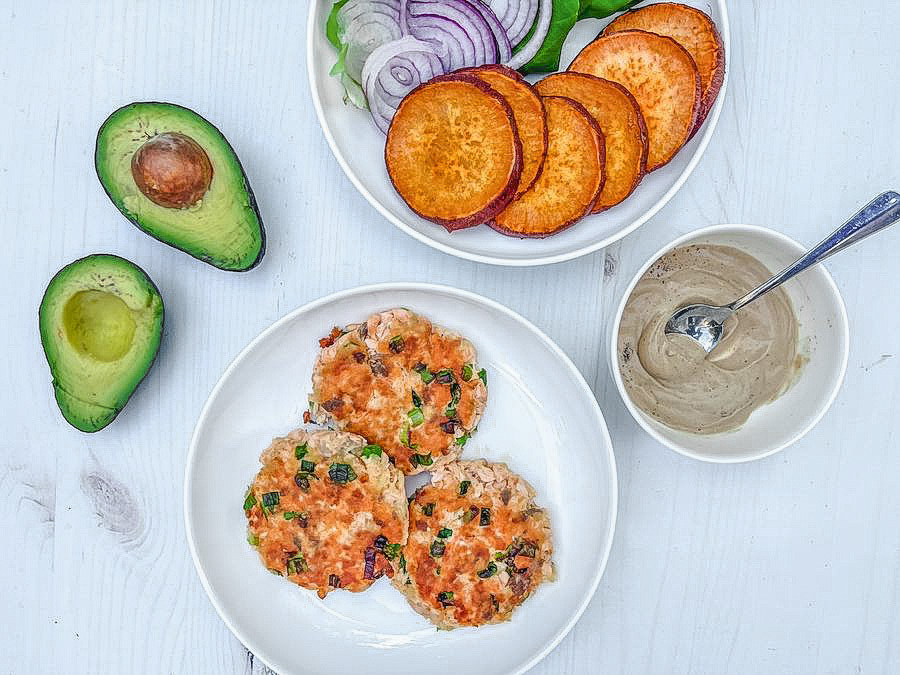 Love our recipes? Make going Paleo even easier and download our 7-Day and 28-Day digital meal plans!
Details
Serves:

4

Prep Time:

20 minutes

Cook Time:

10 minutes

Total Time:

30 minutes
Print this Recipe
Ingredients
12 oz wild salmon fillets, skin removed and finely chopped

1 egg, beaten

3 garlic cloves, minced

3 scallions, chopped

1/4 tsp black pepper

dash of cayenne

1/4 cups almond flour

3 tbsp Paleo mayo

1/4 cups Paleo mustard

2 tbsp lemon juice

1 tbsp coconut oil

Lettuce cups or sweet potato rounds, for serving.
Directions
In a large bowl, mix the salmon with the egg, garlic, scallions, seasonings, and almond flour. Use your hands to form 4 firmly packed burger patties. Place the patties on a plate and set aside.

In a small bowl, stir together the mayo, mustard, and lemon juice to make the sauce. Set aside.

Melt the coconut oil in a skillet over medium heat. Add the salmon patties and cook for 4-6 minutes per side, or until golden browned and cooked through.

Serve your salmon burgers over lettuce cups or sweet potato rounds. Drizzle with mustard sauce and serve!