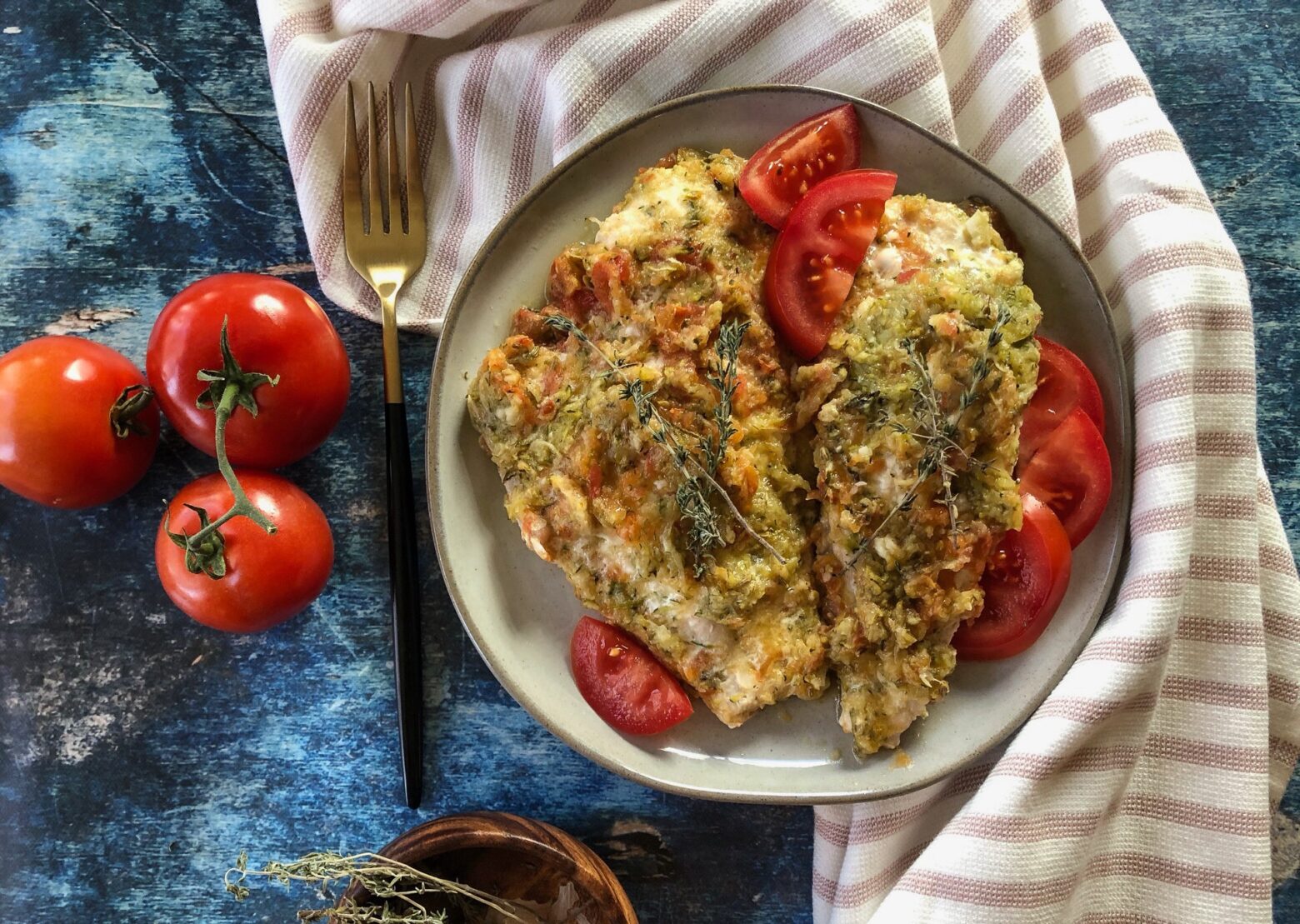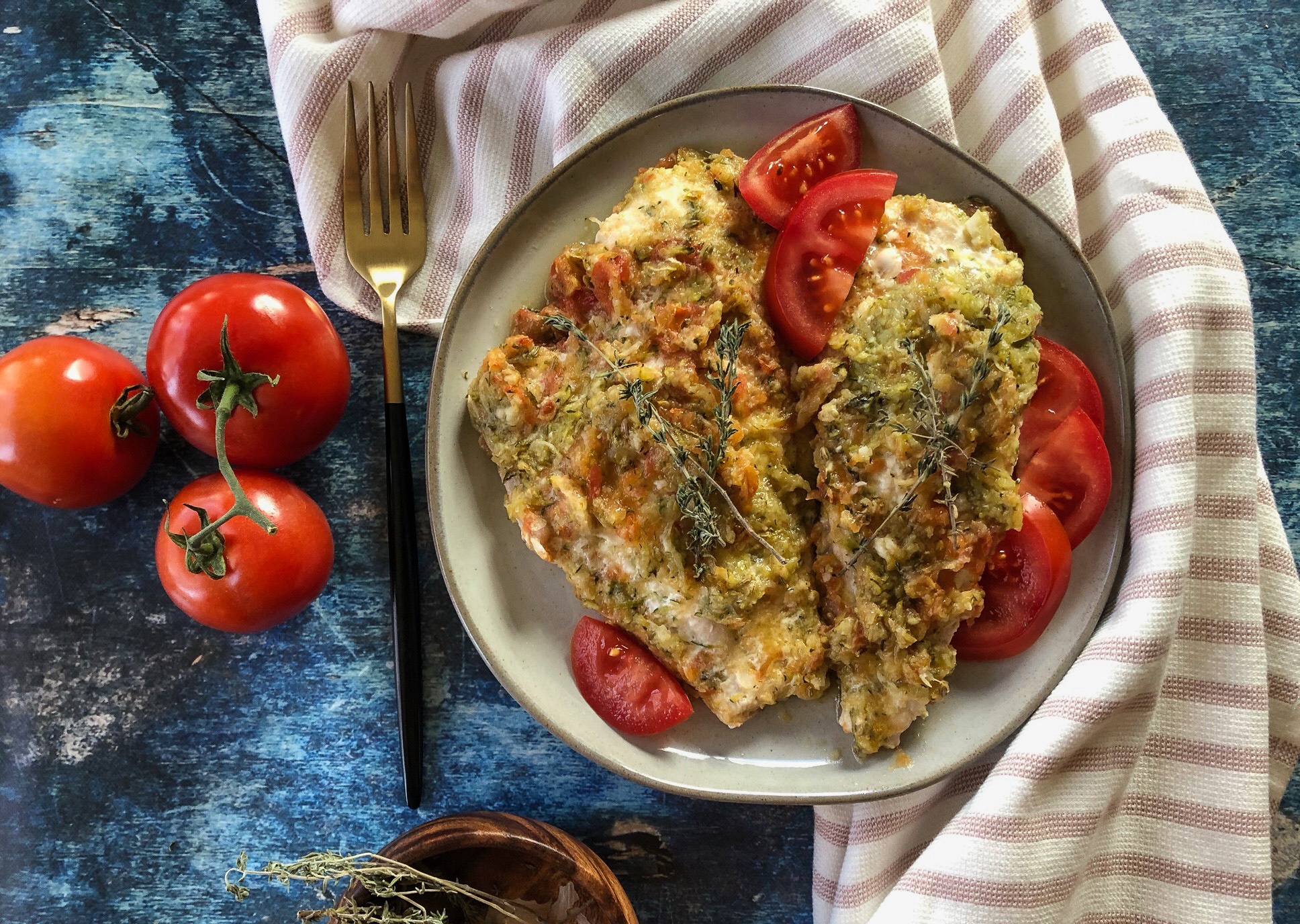 Paleo Red Snapper with Zucchini and Fennel Seeds
Fennel seed methanolic extract (FSME) was found to have remarkable anticancer potential against particular breast cancer and liver cancer cells. Red snapper with zucchini and fennel seeds is a great recipe to get you started.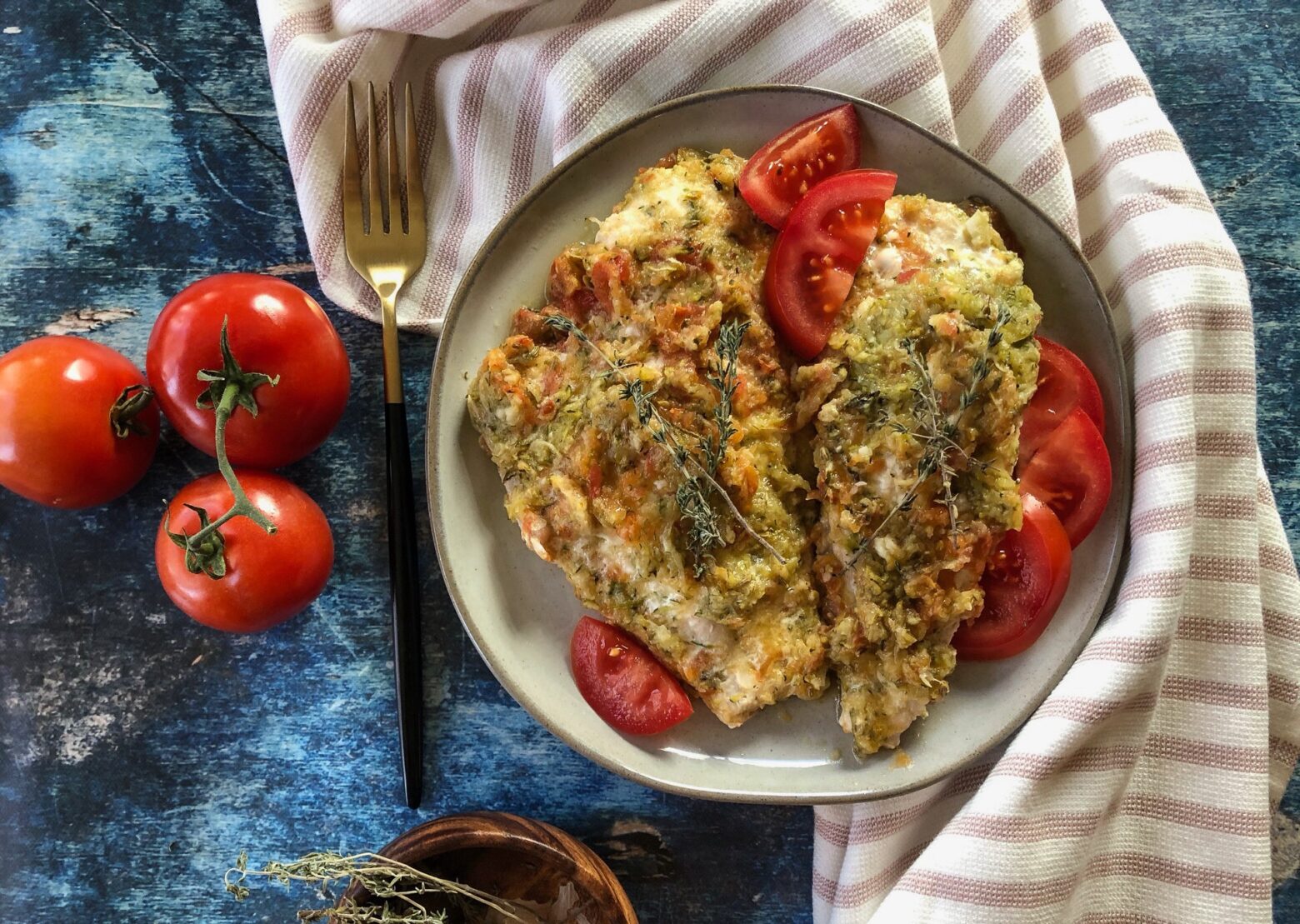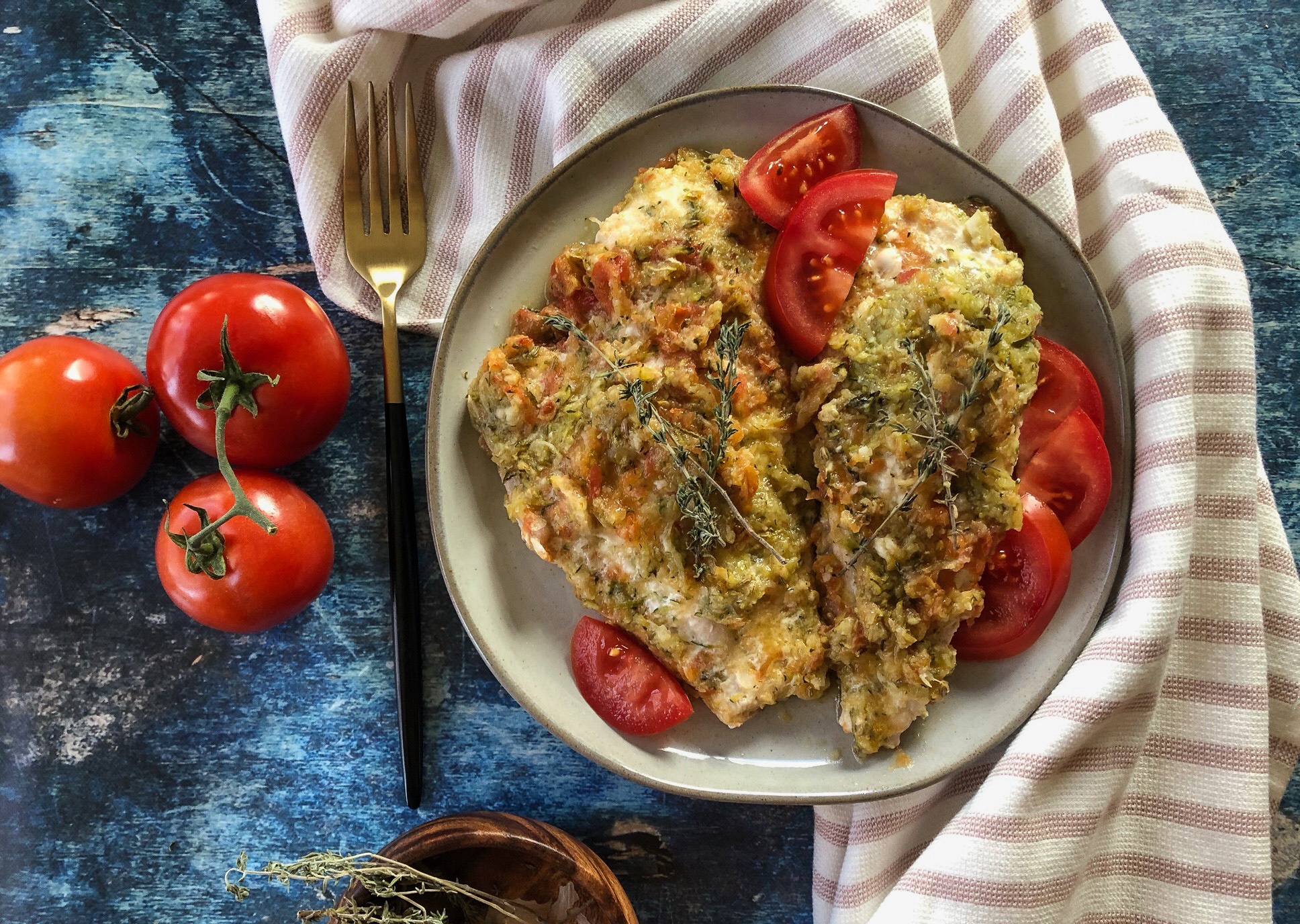 Perfect for a busy midweek dinner but fancy enough for a special occasion, this red snapper comes together with just a few minutes of prep time and only half an hour in the oven.
Have you ever cooked red snapper before? It's easy to overlook, but so simple to cook that it's worth a second glance. Despite its name, red snapper is actually a tender, buttery white fish. No need to marinate, wrap in foil, sear or do anything fancy—just pop it in a hot oven until flakey.
Red snapper is great for your health. It's high in omega-3 fatty acids that are great for reducing inflammatory diseases, including heart disease. [1] To improve the health factor in this recipe, we paired it with humble yet mighty fennel seeds. A 2011 study published in the Journal of Food Medicine found that fennel seeds contain remarkable anticancer potential, especially against particular breast cancer and liver cancer cells. [2] Fennel seeds have also been studied with regards to osteoporosis, particularly among postmenopausal women. [3]
To make this red snapper recipe, start by grating tomatoes and zucchini. Toss them with fennel seeds, garlic, fresh thyme, and a drizzle of fresh olive oil. Roast this veggie mixture in a baking dish for 15 minutes to give them a head start on the fish. Then, add the red snapper fillets and spoon the mixture over the top, baking for another 15 minutes or until the fish is flaky and cooked through.
Enjoy for an easy weeknight meal, or as a main course for a holiday. You can easily double or triple this recipe to feed a crowd!
Tip: If you don't have red snapper, you can easily substitute with cod, halibut, bass, or any other white fish.
For hundreds of pure Paleo recipes be sure to check out  The Real Paleo Diet Cookbook  and  The Real Paleo Diet Fast and Easy.
References
1. Cordain, L. (2013). Omega-3 Fatty Acid Content of Fish and Seafood. Retrieved from The Paleo Diet: //thepaleodiet.com/omega-3-fats-fish/
2. Mohamad, RH., et al. (September, 2011). Antioxidant and anticarcinogenic effects of methanolic extract and volatile oil of fennel seeds (Foeniculum vulgare). Journal of Food Medicine, 14(9). Retrieved August 6, 2014 from //www.ncbi.nlm.nih.gov/pubmed/21812646
3. Kim, TH., et al. (June, 2012). Potent inhibitory effect of Foeniculum vulgare Miller extract on osteoclast differentiation and ovariectomy-induced bone loss. International Journal of Molecular Medicine, 29(6). Retrieved August 6, 2014 from //www.ncbi.nlm.nih.gov/pubmed/22447109
Details
Serves:

2

Prep Time:

5 minutes

Cook Time:

30 minutes

Total Time:

35 minutes
Print this Recipe
Ingredients
3 tomatoes, grated

2 small zucchinis, grated

1 tbsp fennel seeds

1 thyme sprig, finely chopped

2 cloves garlic

1 tbsp olive oil

1 lb red snapper fillets
Directions
Preheat the oven to 400° F.

Gently mix the grated tomatoes, zucchini, fennel seeds, thyme, garlic ,and olive oil, then set into a baking dish. Bake for 15 minutes.

Remove from the oven and place the snapper fillets on top of the zucchini mixture. Spoon some of the juices over the fish. Return to the oven for another 15 to 20 minutes, or until the snapper is flakey and fully cooked.

Serve your snapper hot, topped with the tomato-zucchini mixture.