If you like fruit cobbler, you'll love this Paleo peach crumble made with shredded coconut and chopped almonds.
When peaches are in season, this is a must-bake recipe. Simply top scrumptious, sweet, summery peaches with a delectable crunchy topping and bake. It's irresistible!
You can even make this recipe in the wintertime by using frozen peaches. Just be sure to thaw them before making this recipe.
Start by peeling and slicing four large peaches, and place them in a square baking dish. Then, mix shredded coconut with chopped nuts. We used almonds, but walnuts or macadamias would work great here as well. Sprinkle the crunchy topping over the peaches, then drizzle melted coconut oil over the whole thing. Bake for half an hour at 350° F, and enjoy!
Recipe Courtesy of Gabriella Bruxelle, The Paleo Diet Recipe Contest Winner
For hundreds of pure Paleo recipes be sure to check out  The Real Paleo Diet Cookbook  and  The Real Paleo Diet Fast and Easy.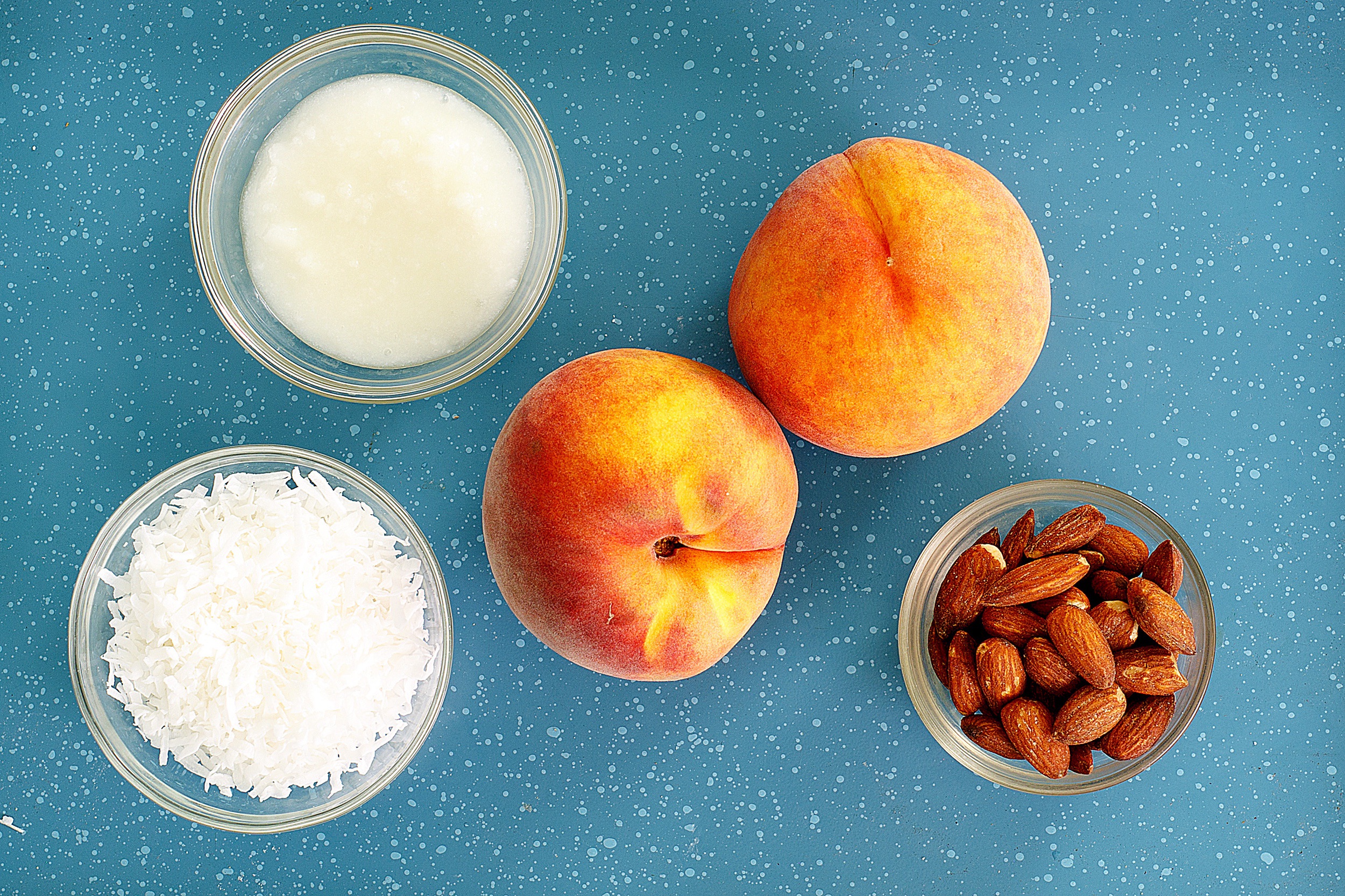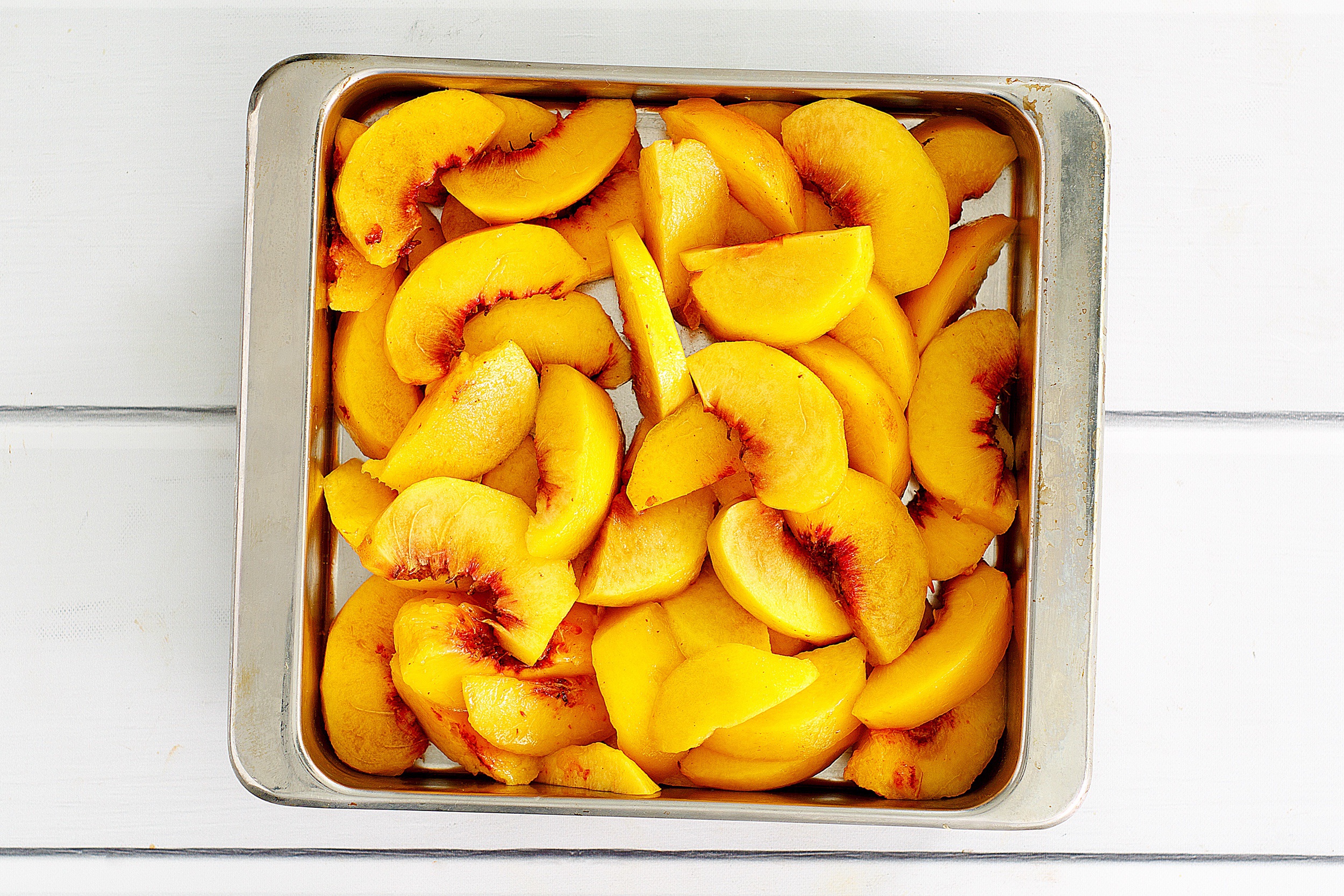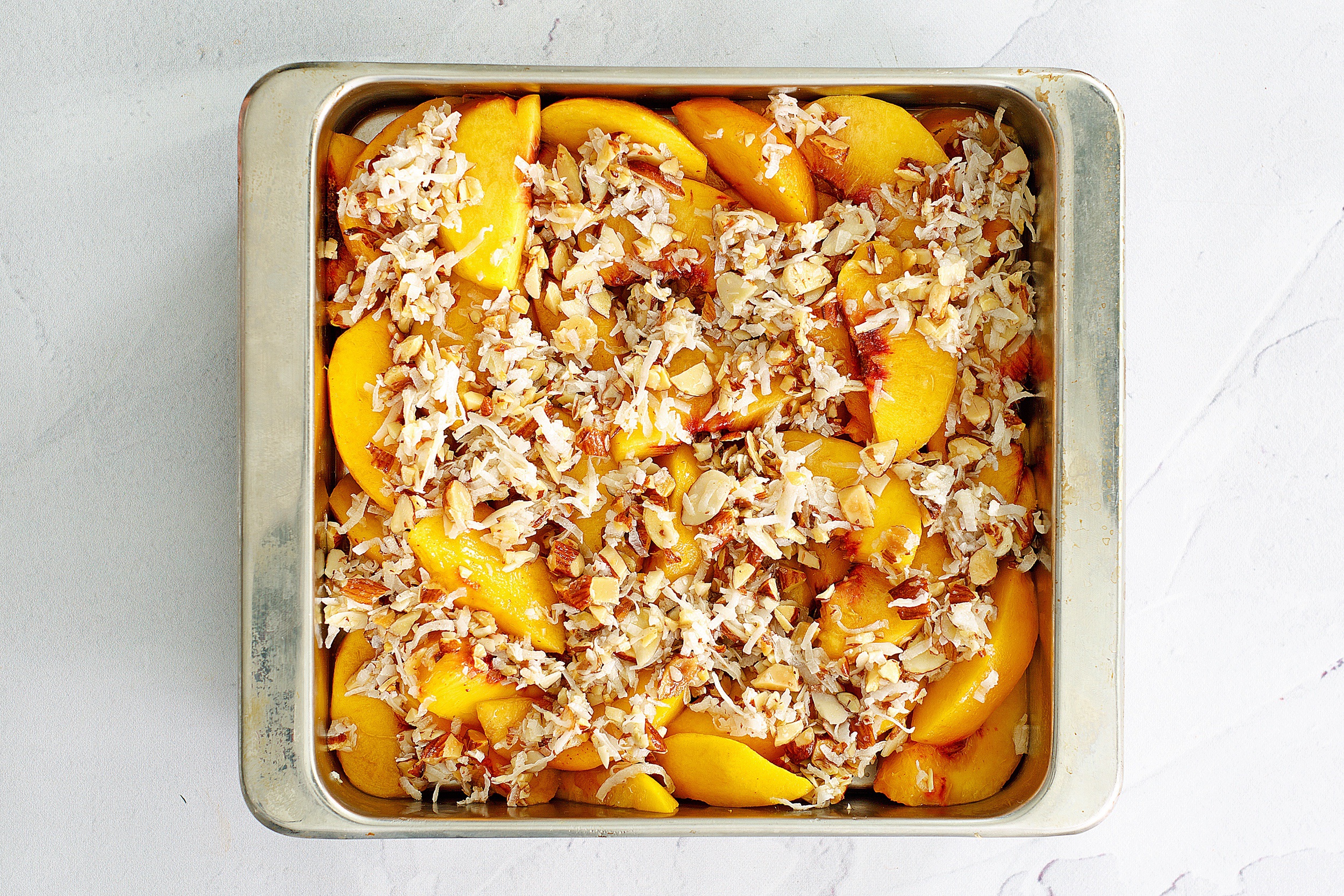 Details
Prep Time:

5 minutes

Cook Time:

30 minutes

Total Time:

35 minutes
Ingredients
4 peaches, peeled and sliced

1/4 cups shredded organic coconut

1/4 cups chopped almonds

4 tbsp coconut oil, melted
Directions
Preheat the oven to 350° F. Place the peach slices in a square 8x8 pan.

In a bowl, mix shredded coconut and almonds. Crumble on top of peaches and drizzle melted coconut oil over the top.

Bake for 30 minutes. Serve it while it's warm!