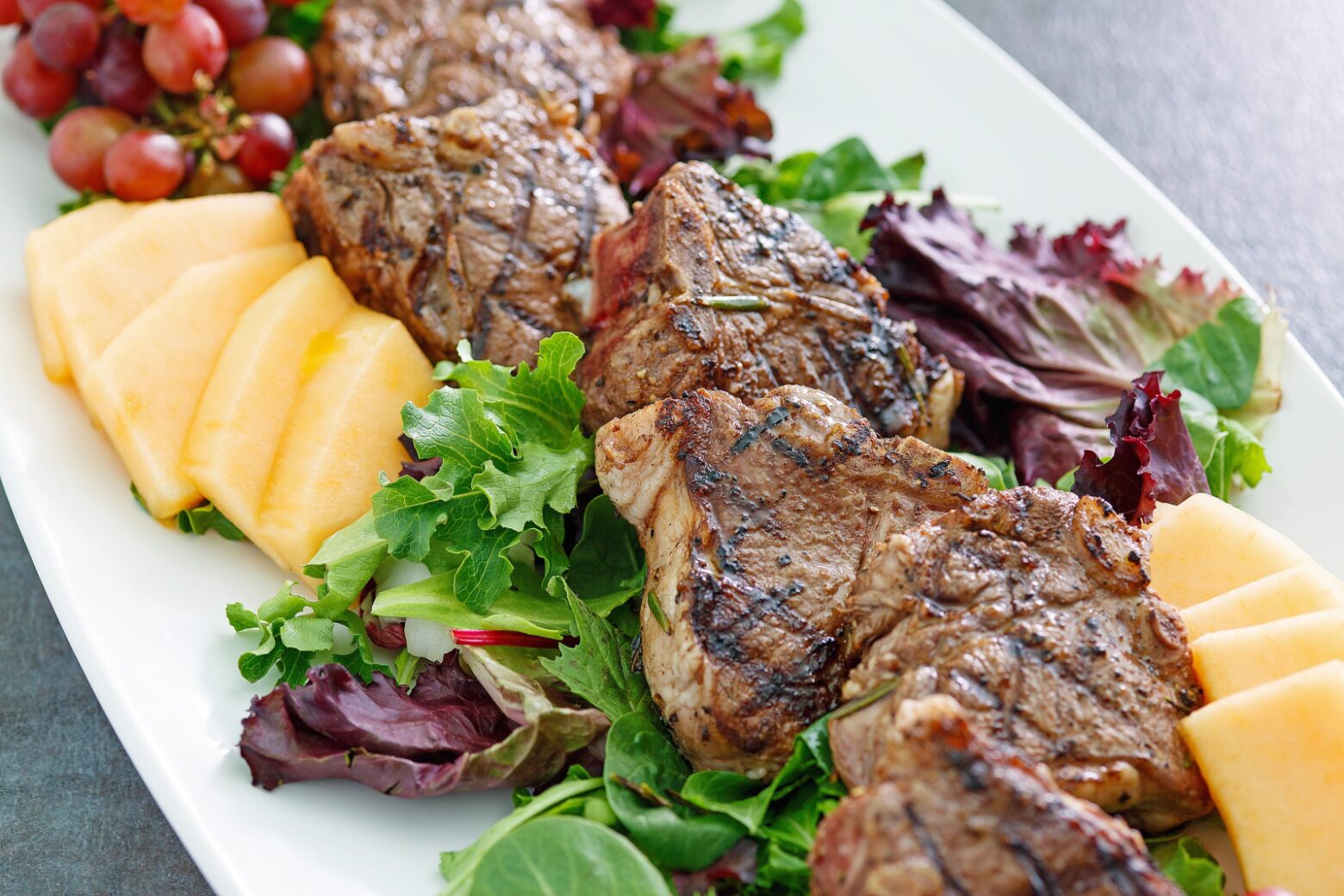 Grilled Lamb Steaks with Rosemary
Smoky lamb steaks soak in a robust red wine and balsamic marinade before grilling to medium rare perfection.
The key to this easy Paleo recipe? A nice, long marinade. We've found that letting lamb steaks or ribs sit in a zesty marinade for 24-48 hours yields the most tender, juicy result.
To make the marinade, start with a full-bodied cup of red wine. We like a nice dry merlot or cabernet, but any sulfite-free variety will do. Whisk it with balsamic vinegar, a bit of olive oil, fresh sprigs of rosemary, and freshly cracked black pepper. Pour the marinade evenly over rinsed lamb steaks or ribs, and set in the fridge for at least 24 hours (preferably the full 48).
When you're ready to cook, fire up the grill for mouthwatering steaks with an unrivaled smoky flavor. (Plus, it's a great way to show off those crosshatch skills!) If you don't have a grill, you can still cook it indoors on a cast-iron skillet for a similar result.
Lamb is best served rare or medium rare, so watch your steaks carefully as you cook them. For one-inch steaks, about five minutes per side should be enough to yield a nice medium rare. Serve your lamb steaks over fresh greens garnished with fruit or serve alongside your favorite side dish. These balsamic Brussels sprouts or this roasted cauliflower with bell peppers would also make great choices!
Tip: Try doubling the marinade recipe to set aside, then use to baste the steaks as they grill.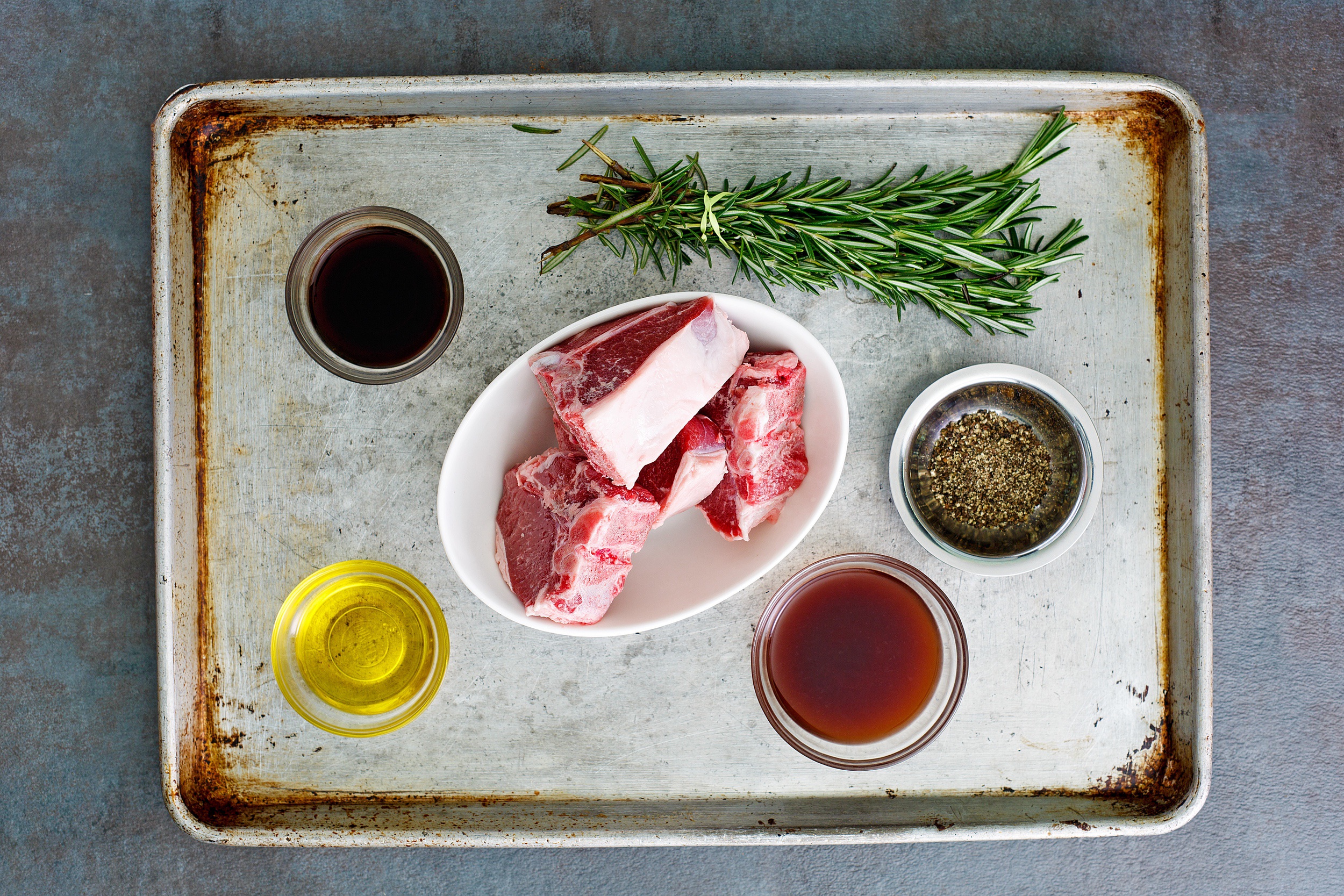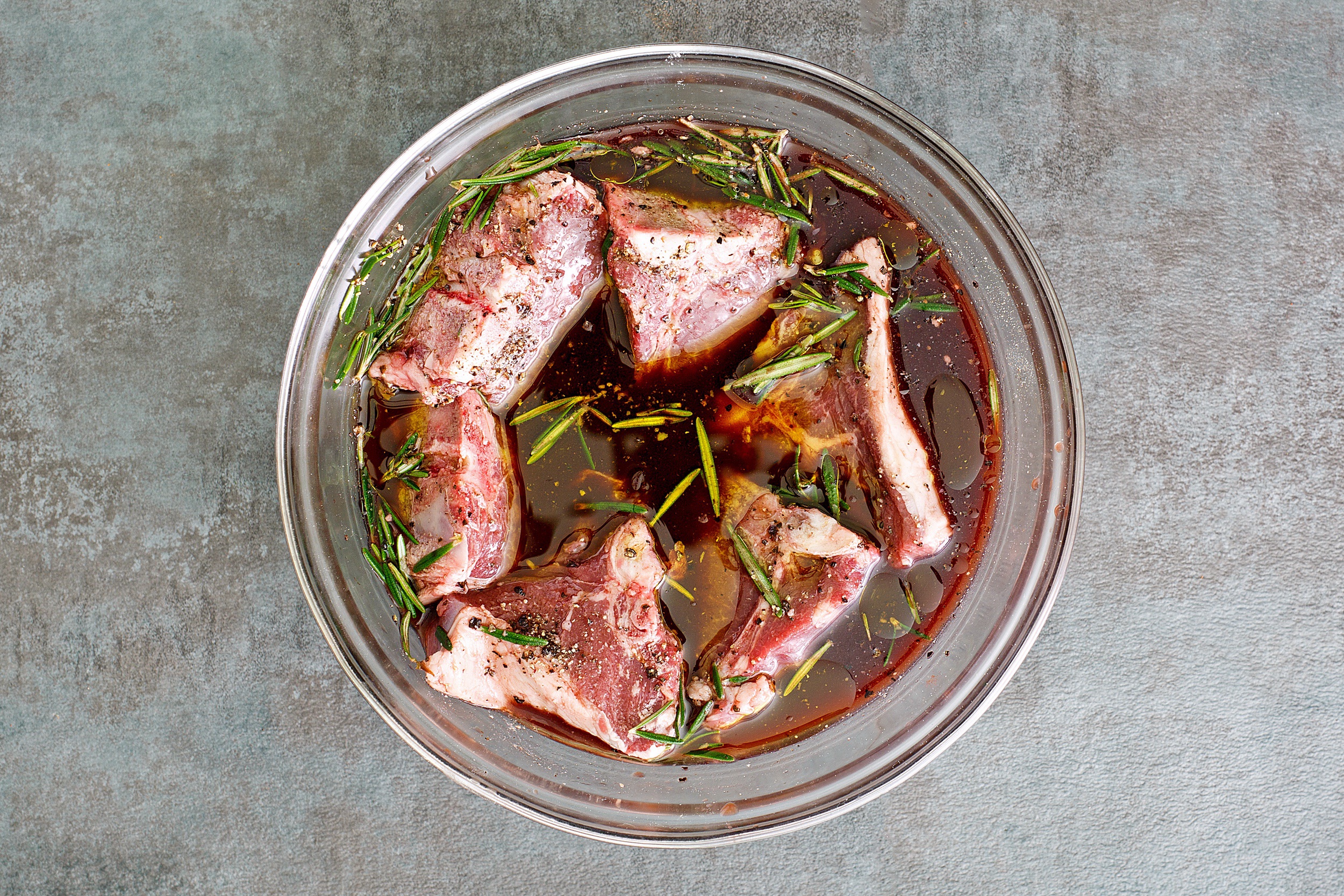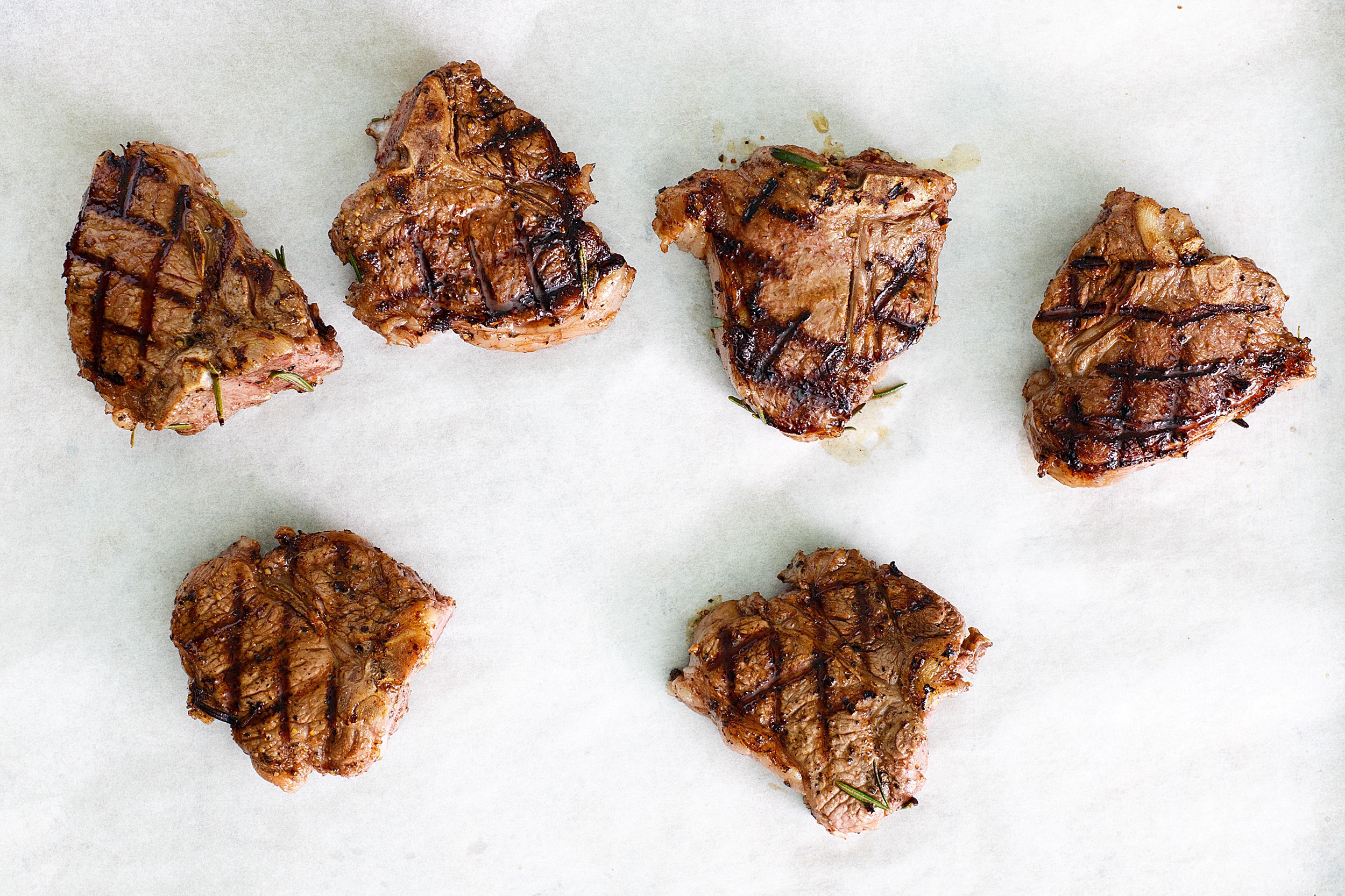 For hundreds of pure Paleo recipes be sure to check out  The Real Paleo Diet Cookbook  and  The Real Paleo Diet Fast and Easy.
Details
Prep Time:

24 hours

Cook Time:

10 minutes

Total Time:

24 hours 10 minutes
Ingredients
1 lb lamb steaks

1 cups sulfite-free red wine

1/4 cups balsamic vinegar

3 tbsp extra virgin olive oil

2 fresh organic sprigs of rosemary

1 tbsp black pepper

Fresh greens, cantaloupe slices, and red grapes (for garnish)
Directions
Rinse the steaks and place in a casserole dish.

Whisk together the remaining ingredients to make the marinade. Pour evenly over the steaks. Cover and refrigerate for 1-2 days.

To cook, preheat your grill to low heat. Place the steaks on the grill and cook 5-6 minutes each side, or until the meat is cooked to your liking.

Serve over salad greens garnished with fresh cantaloupe slices and red grapes. Enjoy!