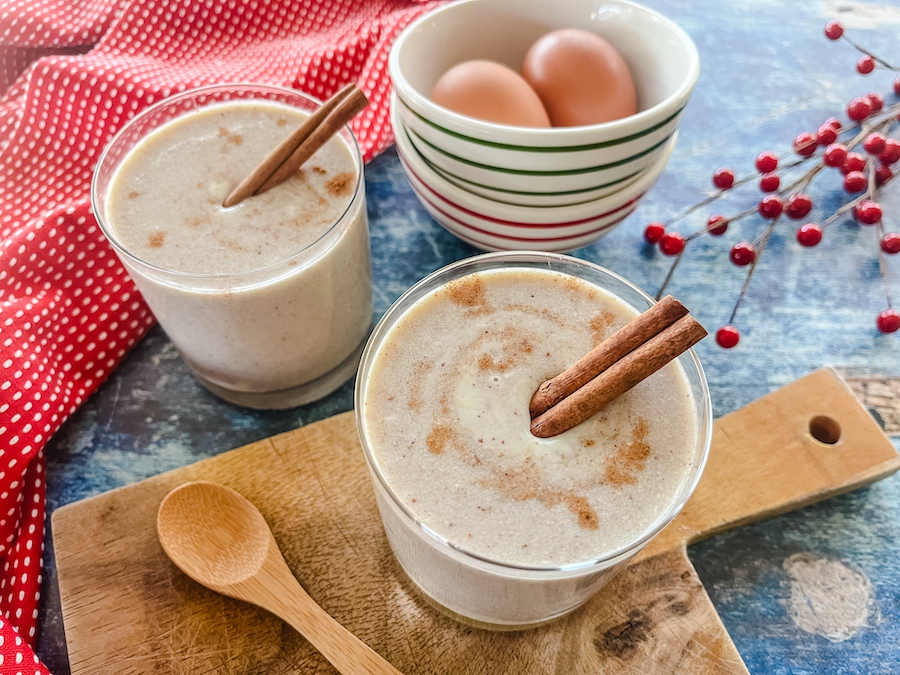 Store-bought eggnog is laden with sugar and dairy. No wonder you feel sick after drinking it! Try this homemade version that's lightened up with coconut milk and sweetened with just a touch of raw honey.
If you're a fan of enjoying a glass of eggnog around the holidays, take the time to make this healthier homemade version instead of the heavy stuff you get from the carton. You'll be amazed at how much better this DIY version tastes!
You don't need many ingredients or equipment for this recipe, but it does require your full attention. Once you combine all the ingredients together, be sure to whisk constantly and keep the flame as low as possible to prevent the eggs from cooking. You'll want the mixture to slowly thicken, but never allow the eggs to scramble!
It is possible that the eggnog can separate while cooking. If this happens, use a blender or food processor to recombine, then store in the fridge as directed.
The eggnog tastes best chilled. Wait for the eggnog to set in the fridge at least 30 minutes before pouring. Be sure to shake or stir well first to reincorporate the ingredients. You may store it in the refrigerator for up to four days.
Serve your eggnog with cinnamon sticks for an extra festive treat.
Tip: If you don't have coconut milk, you can use almond milk or cashew milk instead.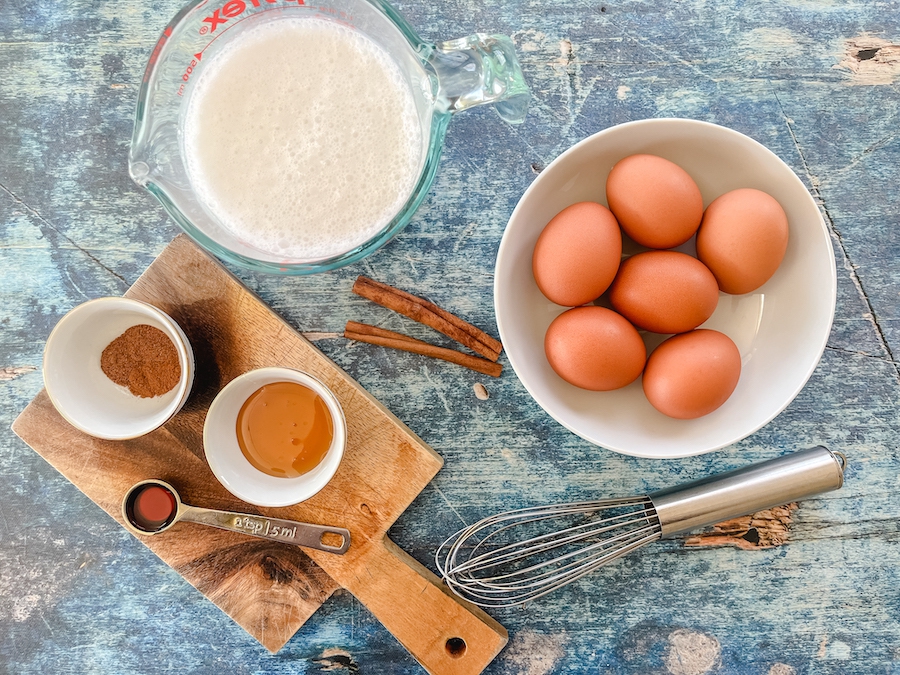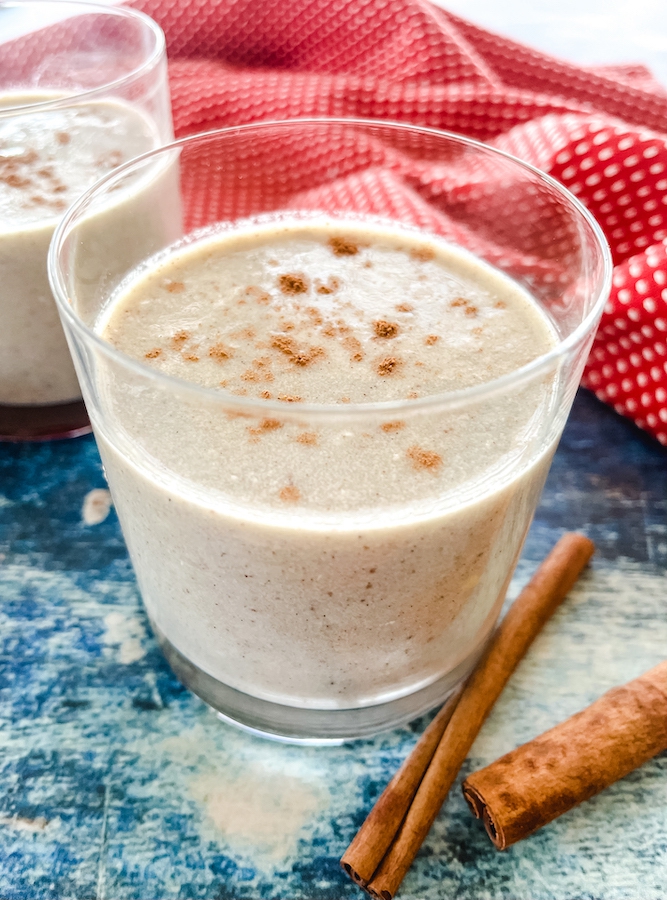 For hundreds of pure Paleo recipes be sure to check out The Real Paleo Diet Cookbook and The Real Paleo Diet Fast and Easy.
Details
Prep Time:

5 minutes

Cook Time:

20 minutes

Total Time:

25 minutes
Ingredients
2 eggs

1 egg yolk

4 tbsp raw honey

2 cups coconut milk

1/4 tsp cinnamon

1/2 tsp nutmeg

1 tsp vanilla extract
Directions
In a small bowl or measuring cup, whisk together the eggs, egg yolk, and honey.

Slowly whisk in the coconut milk.

Pour into a medium saucepan and set over low heat. Add the cinnamon, nutmeg, and vanilla.

Cook over low heat for about 20 minutes, whisking often. When the eggnog is thick enough that it coats the back of the spoon, it's done.

Pour the eggnog into a container and let it cool at room temperature, then set it in the refrigerator.

When ready to serve, stir or shake well. Garnish with cinnamon sticks and enjoy!