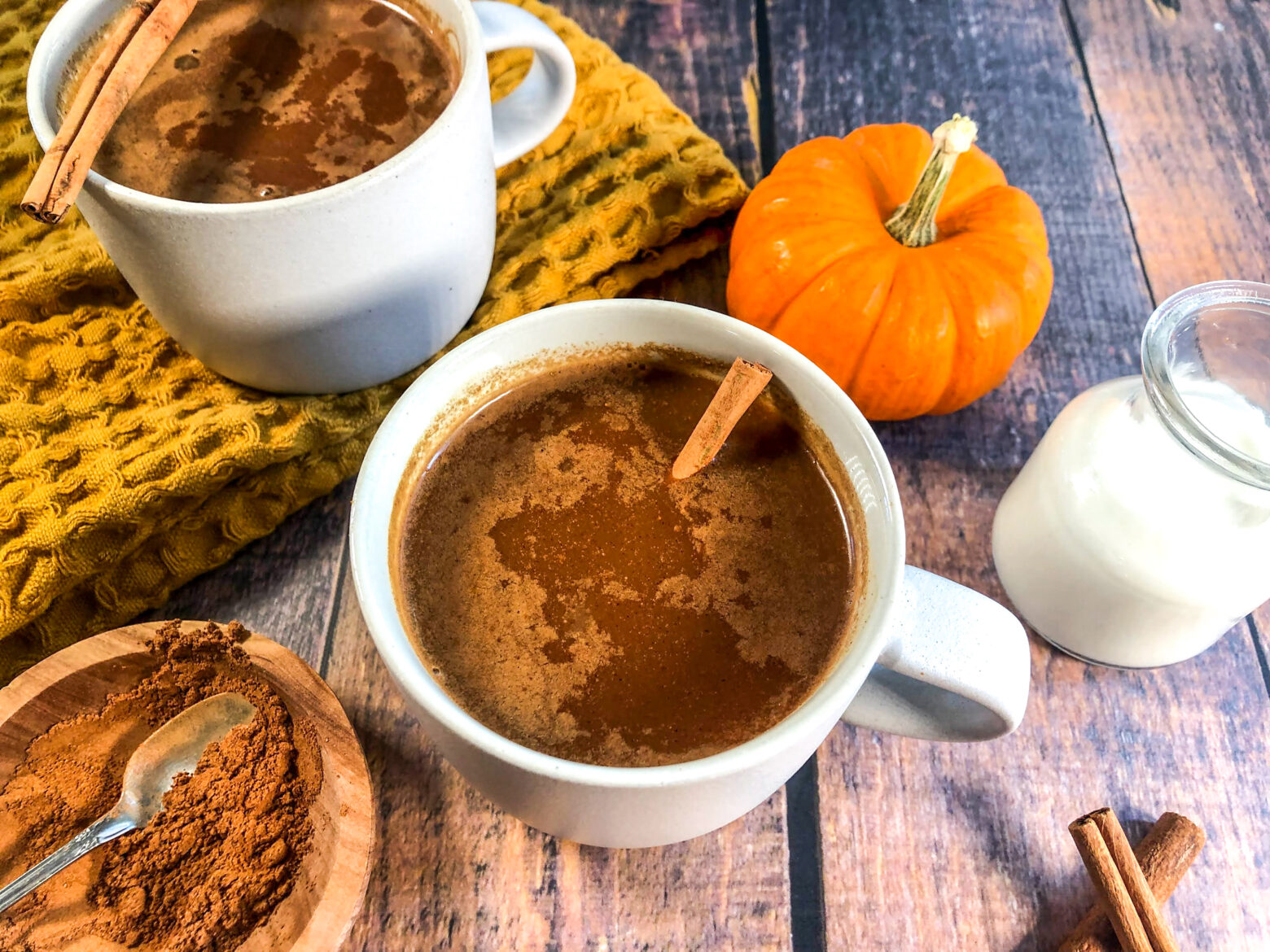 PaleoFLEX™ Pumpkin Spice Latte
Ditch the sugary Starbucks and make this easy, healthier Pumpkin Spice Latte right at home in just a few minutes.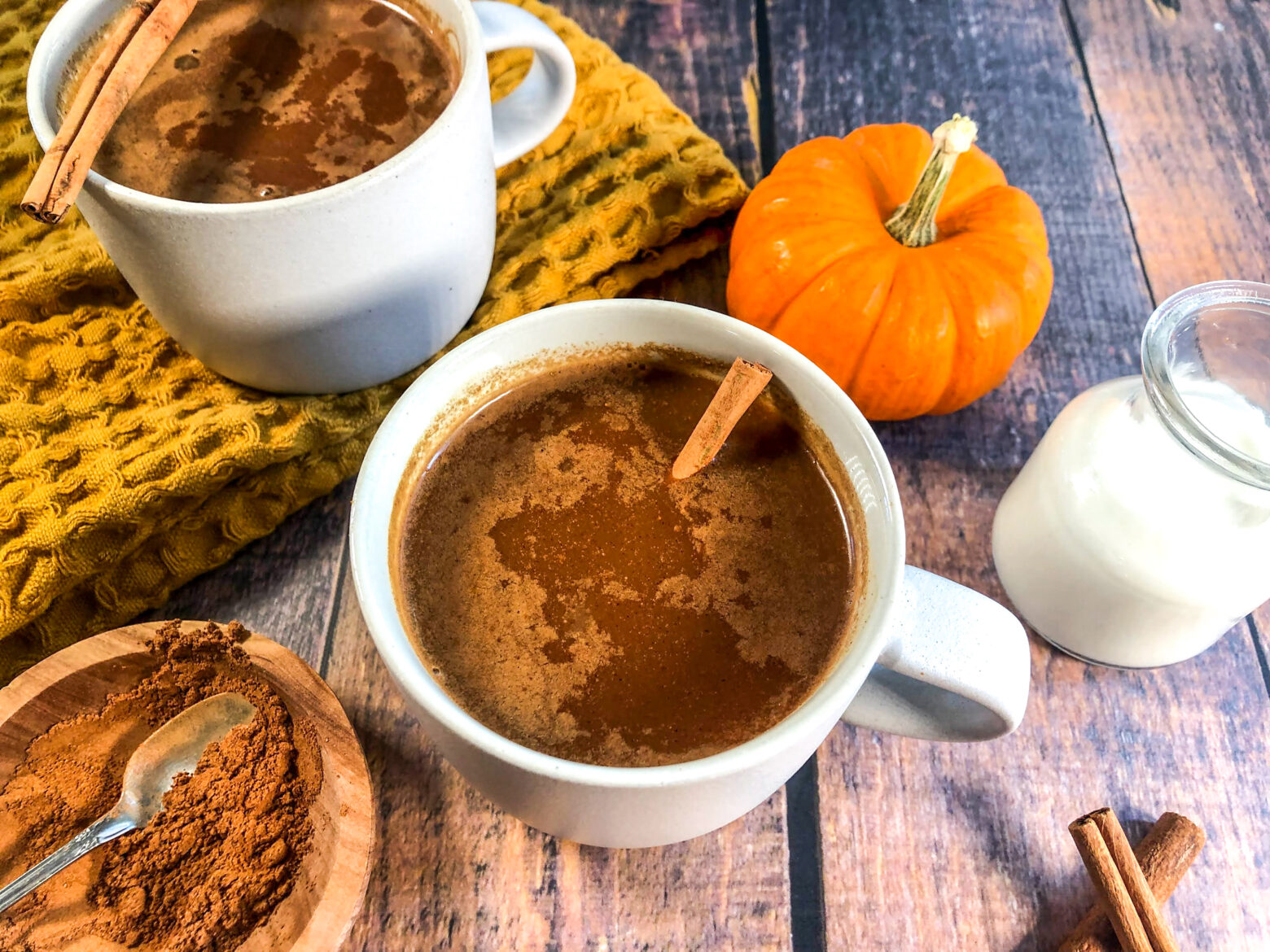 It's finally here—pumpkin spice season! To celebrate, ditch the sugary Starbucks and make this easy, healthier latte right at home in just a few minutes.
While coffee isn't a true Paleo ingredient, we understand the need for a cup of joe now and again. In fact, coffee may even prove to be beneficial for some people! Research is mixed, but some studies suggest that coffee can improve circulation, boost gut health, and even increase longevity.
To make this pumpkin spice latte healthier, we used just a bit of maple syrup for sweetener. We also used real pumpkin purée, which is high in antioxidants and immune-boosting vitamins.
Start by brewing a strong batch of coffee. Most pumpkin spice lattes are made with espresso, but we'll make it more accessible by using regular coffee. A good bold brew will do just as well!
Meanwhile, whisk the coconut milk, maple syrup, and pumpkin purée in a saucepan and warm over medium heat until bubbling. If you don't have coconut milk, you can easily substitute with almond milk instead.
Once it's hot, pour in the freshly brewed coffee, a dash of vanilla extract, and the pumpkin pie spice. You can find pumpkin pie spice at the store, but if you want to make it at home, try this blend. (Tip: This will make a lot more than you need for the pumpkin spice latte, so be sure to have a jar ready for storage!)
Ingredients to DIY your own pumpkin pie spice:
3 tbsp ground cinnamon
2 tsp ground ginger
2 tsp nutmeg
1 ½ tsp ground cloves
1 ½ tsp ground allspice
No latte is complete without a bit of foam on top. To make it, heat a bit of coconut milk in the saucepan, then use a whisk or frother to whip it into a nice bubbly foam. Alternatively, you can put the warmed coconut milk into a tightly sealed Mason jar and shake vigorously. You can also skip the fuss and just top with a dollop of coconut cream right out of the can!
Enjoy your latte topped with or without foam, garnished with a sprinkle of cinnamon or even a whole cinnamon stick for stirring. Sip and enjoy while it's hot!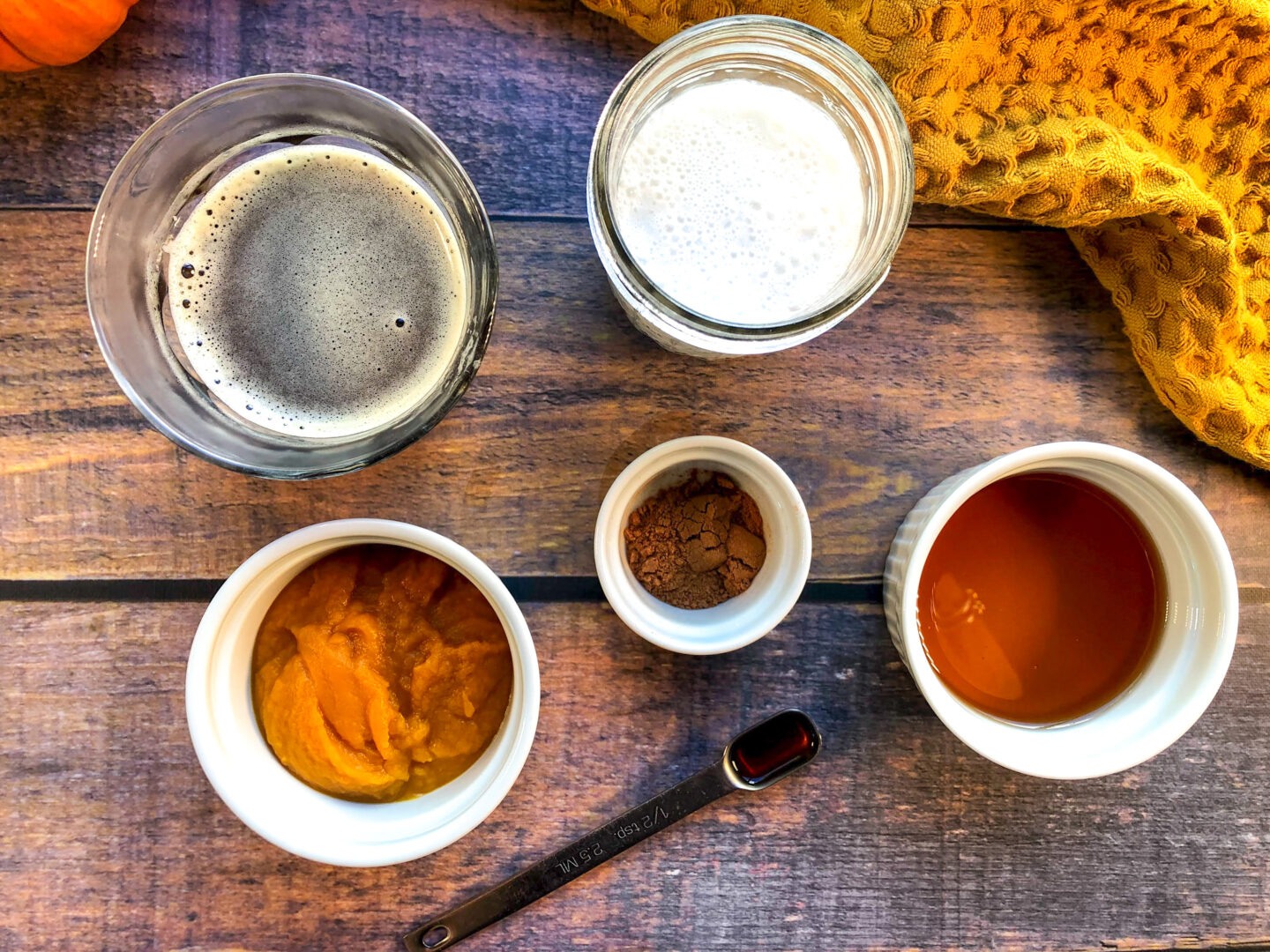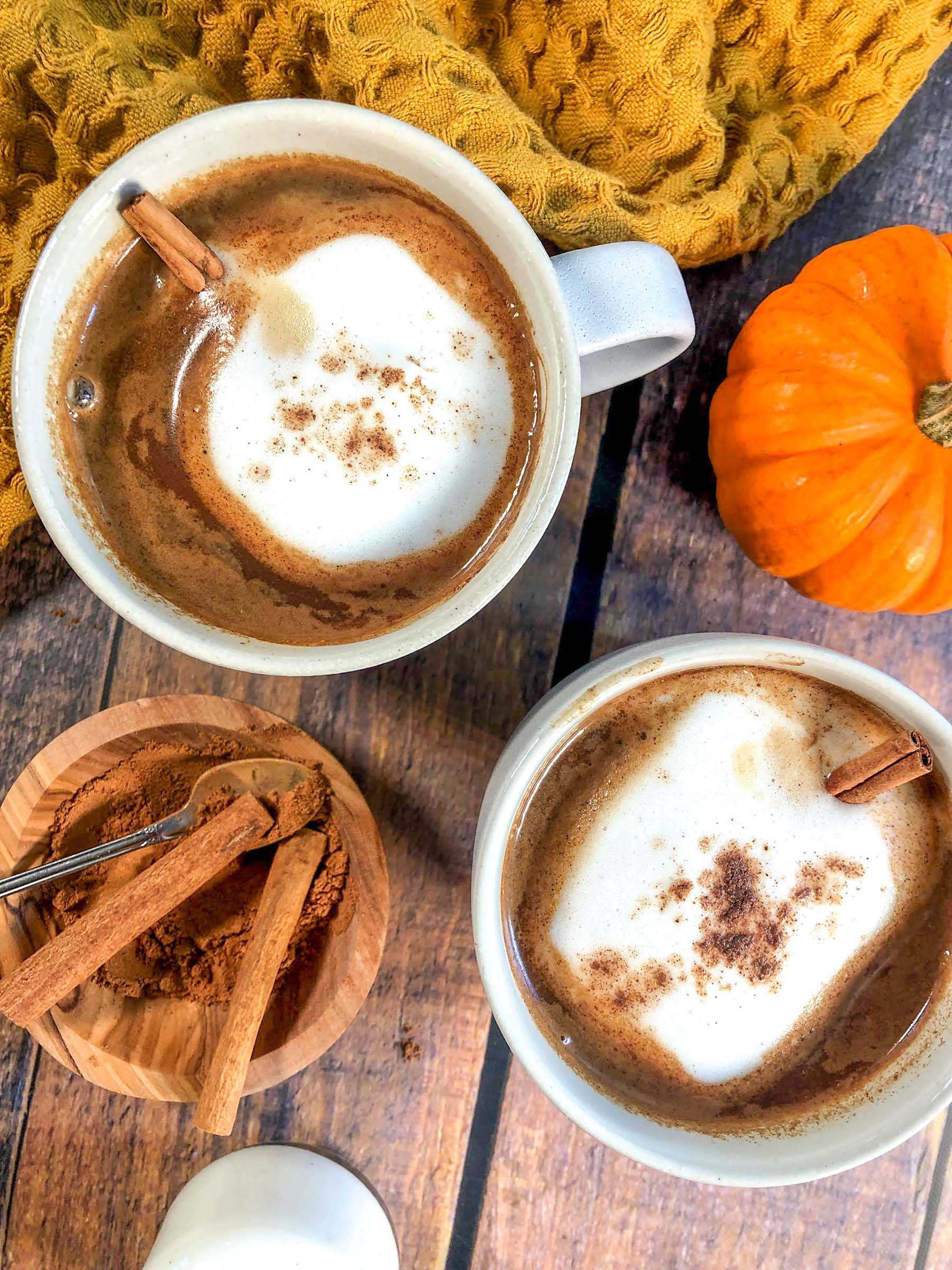 Details
Recipe by: Jess Case
Serves:

2

Meal:

Beverage
Serves:

2

Prep Time:

5 minutes

Cook Time:

10 minutes

Total Time:

15 minutes
Print this Recipe
Ingredients
3/4 cups coconut milk, plus more for frothing (optional)

1/4 cups pure maple syrup

3 tbsp pumpkin puree

2 cups fresh roasted coffee

1/2 tsp pure vanilla extract

1 tsp pumpkin pie spice

Cinnamon, for garnish
Directions
In a small saucepan, whisk the coconut milk, maple syrup, and pumpkin purée on medium heat.

Remove when it begins to bubble around the edges, pour in the hot coffee, vanilla extract and pumpkin pie spice.

Optional: Make a foam topper by heating the extra coconut milk on the stovetop. Pour into a tall cannister and use a whisk or frother until bubbly.

Pour the coffee into two mugs. Top with the froth and sprinkle with cinnamon.