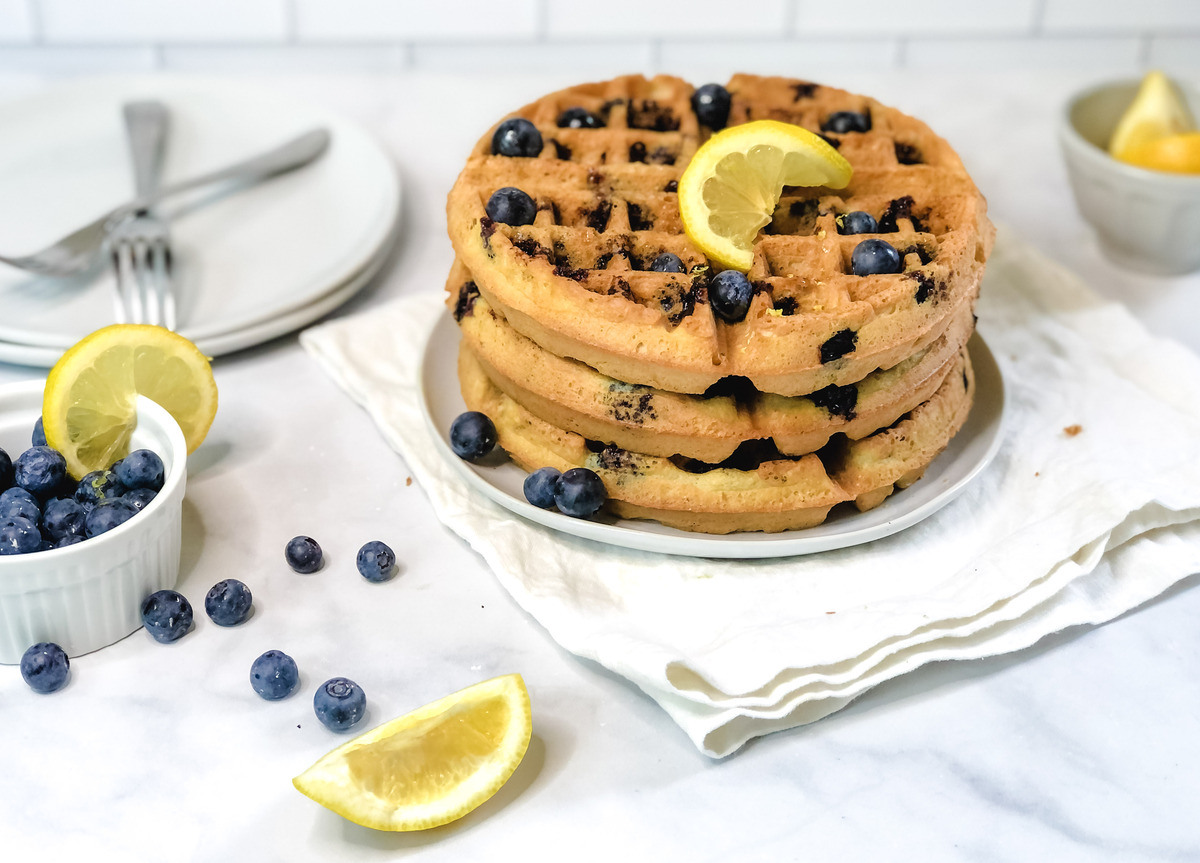 PaleoFLEX™ Lemon Blueberry Waffles
Start your morning with warm, crispy waffles bursting with sweet blueberries and fresh lemon.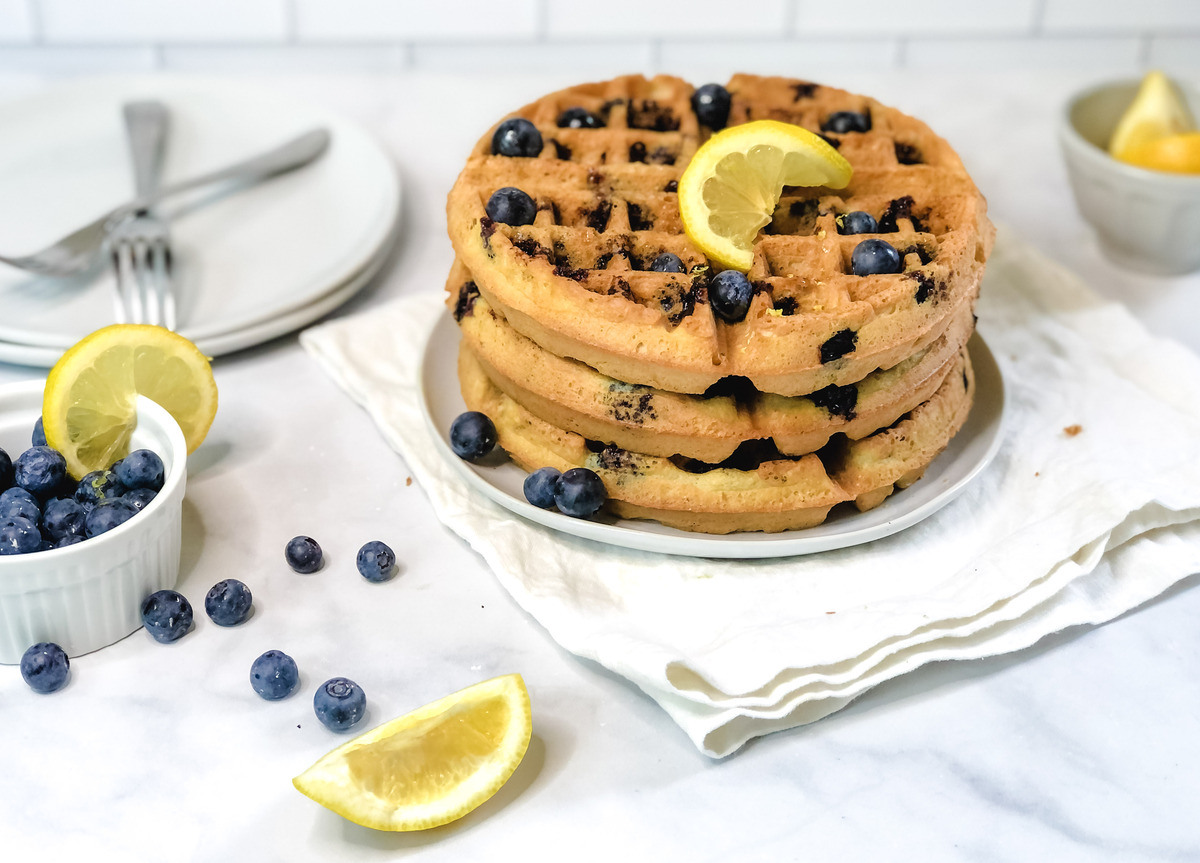 These naturally sweet, gluten-free waffles are a must-make for breakfast! All you need is about 10 minutes of easy prep time, then let your waffle iron do its job for perfectly crispy waffles every time.
To make these waffles PaleoFLEX™, we sweetened the batter with a bit of maple syrup and vanilla extract instead of processed sugar, and added dairy-free creaminess with a bit of full fat coconut milk. We also nixed the traditional flour in favor of a combination of almond flour and arrowroot flour. Arrowroot starch comes from the Maranta arundinacea plant, which is considered a herb, so it makes a great choice in this Paleo-inspired recipe.
It's super simple to prep these lemon blueberry waffles. First, whisk together the dry ingredients in a large bowl, then whisk the wet ingredients separately. Pour the wet into the dry, and mix until just combined. Slowly fold in the blueberries.
Pour the batter into a preheated waffle iron greased with a bit of coconut oil. Most waffle irons should have directions for how long to cook your waffles, but a good rule of thumb is to cook for about four to five minutes each. My Belgian flip-style waffle maker made three large waffles, but you might be able to make four smaller ones depending on the brand you have.
Serve your lemon blueberry waffles warm, with a drizzle of maple syrup and topped with fresh blueberries and lemon zest. Grab a fork and dig in!
Tips:
Try topping these waffles with a bit of whipped coconut cream.
Make your own frozen waffles! Make a double batch of these and freeze the leftovers for 4-6 months.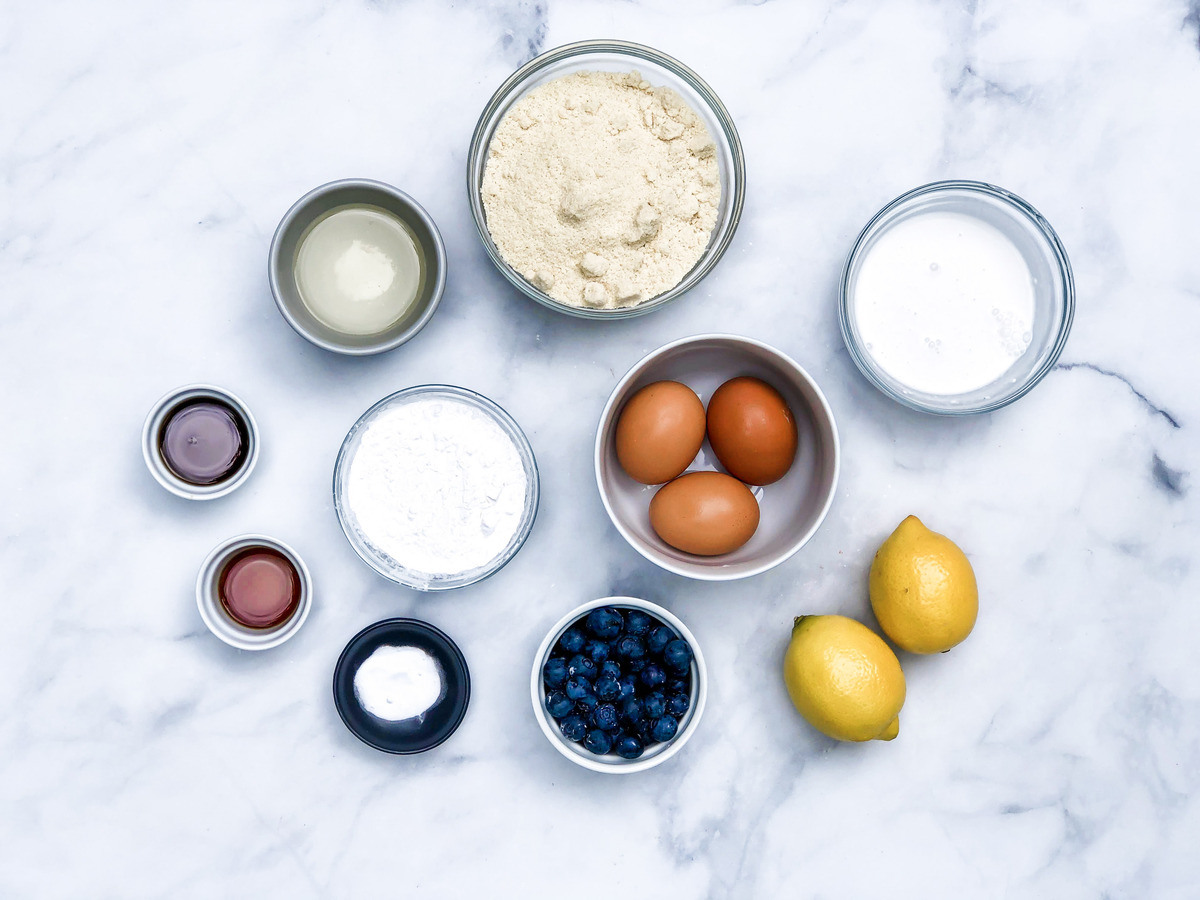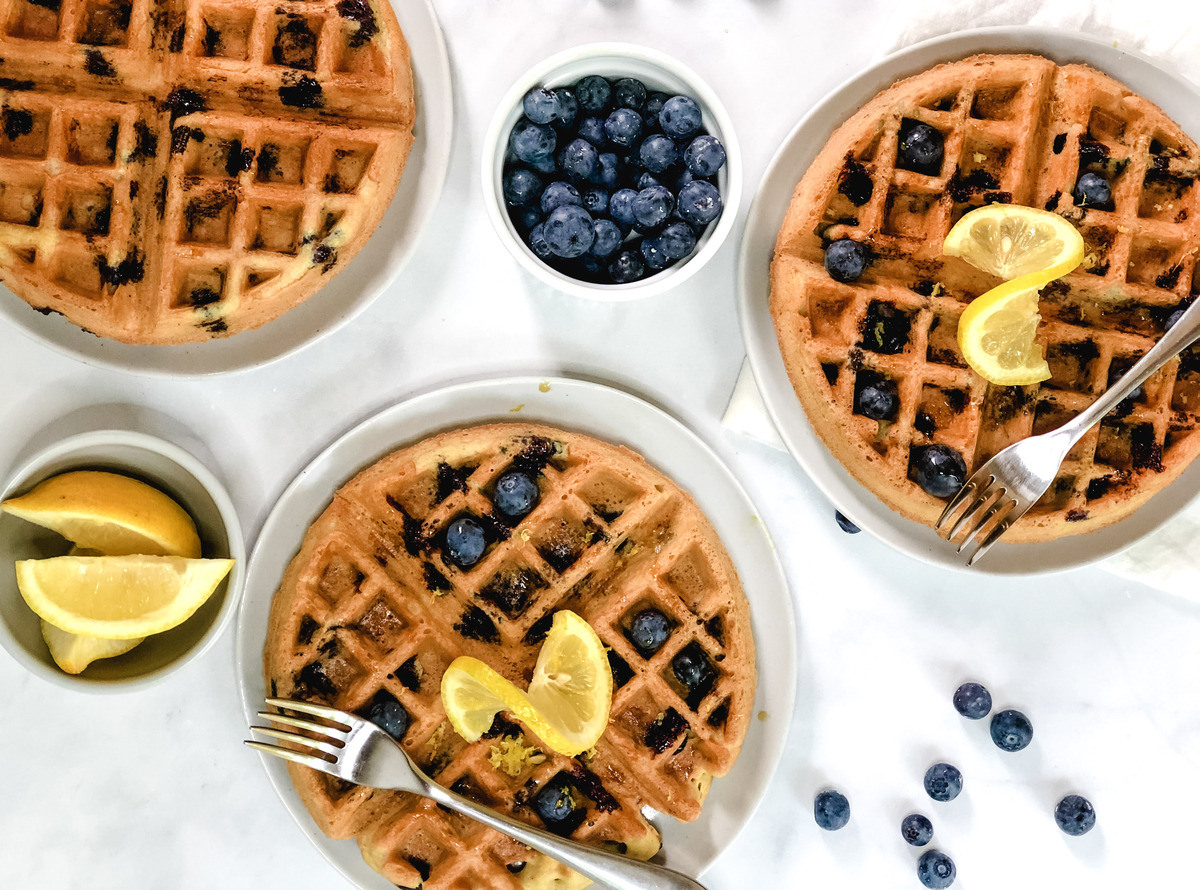 For hundreds of pure Paleo recipes be sure to check out The Real Paleo Diet Cookbook and The Real Paleo Diet Fast and Easy.

Details
Recipe by: Jess Case
Serves:

3

Meal:

Breakfast
Serves:

3

Prep Time:

10 minutes

Cook Time:

15 minutes

Total Time:

25 minutes
Print this Recipe
Ingredients
1 1/2 cups almond flour

1/2 cups arrowroot flour

1/2 tsp baking soda

3 eggs

1/4 cups coconut oil, melted

1/2 cups canned coconut milk

1 tsp vanilla extract

2 tbsp lemon juice

1 tbsp lemon zest, plus more for serving

2 tbsp maple syrup, plus more for serving

1 1/2 cups fresh blueberries, plus more for serving
Directions
Preheat your waffle maker. Meanwhile, whisk together the almond flour, arrowroot flour, and baking soda in a large bowl.

In a small bowl or large measuring glass, whisk the eggs together. Then add the coconut oil, coconut milk, vanilla extract, lemon juice, lemon zest, and maple syrup. Whisk again, then pour the liquids into the bowl with the dry ingredients and mix until combined. Carefully fold in the blueberries.

Grease the waffle iron with a bit of coconut oil, then pour in the batter. Cook for about 4-5 minutes. Cover and keep warm while preparing the remaining waffles.

Serve your waffles warm topped with extra blueberries, a pinch of lemon zest, and a drizzle of maple syrup!