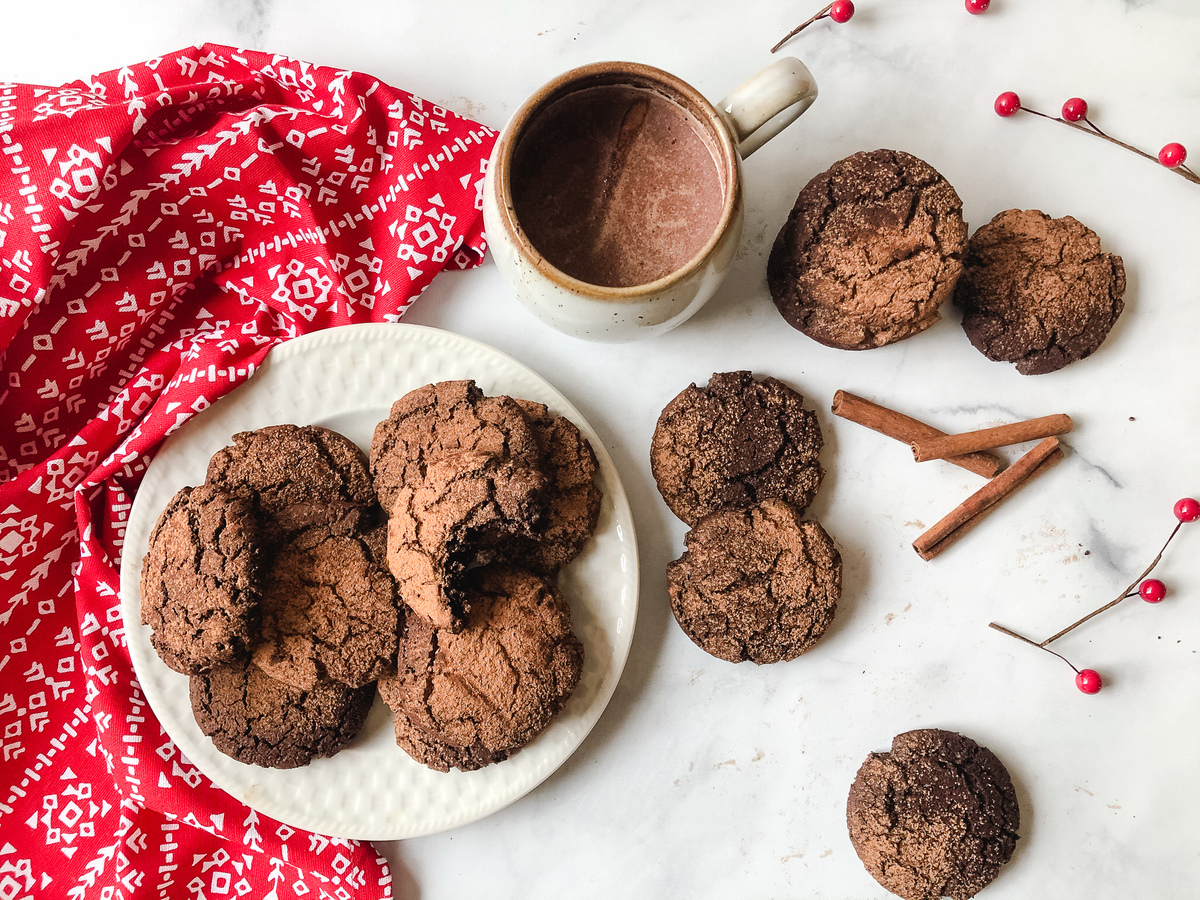 PaleoFLEX™ Hot Cocoa Cookies
Get all the cozy warmth of a big mug of hot chocolate… in cookie form!
If you've been good this year and want to indulge in some holiday cookies, whip up a batch of these chewy chocolate cookies. While they aren't 100-percent Paleo and would definitely be considered part of your 15 percent (according to our 85-15 rule), you can feel good that these "cheat" cookies are made without any refined sugar, flour, or dairy.
To make these cookies, we use almond flour instead of regular flour, and sweeten the dough with maple syrup (or honey) and coconut sugar. It's not something we'd recommend having often, but these treats are certainly better for you than anything you'll find at the store.
Start with high quality dark chocolate, at least 80-percent cacao. Melt it with coconut oil until smooth, but keep an eye on it—if you melt it too long, you'll wind up with a pasty mess. As soon as the oil and chocolate melt together, set it aside to cool.
Next, mix the dry ingredients together, and whisk the wet ingredients separately. Add the chocolate to the wet ingredients before slowly incorporating wet to dry. The dough will be thick, so we recommend chilling it for about 10 minutes to help make it workable.
Scoop the dough into tablespoon-sized balls and roll in cacao powder before shaping on a prepared baking sheet. Bake for 12-14 minutes. Now for the hard part: Let them cool before enjoying!
Tip: If you don't have flax meal, you can add two additional tablespoons of almond flour instead.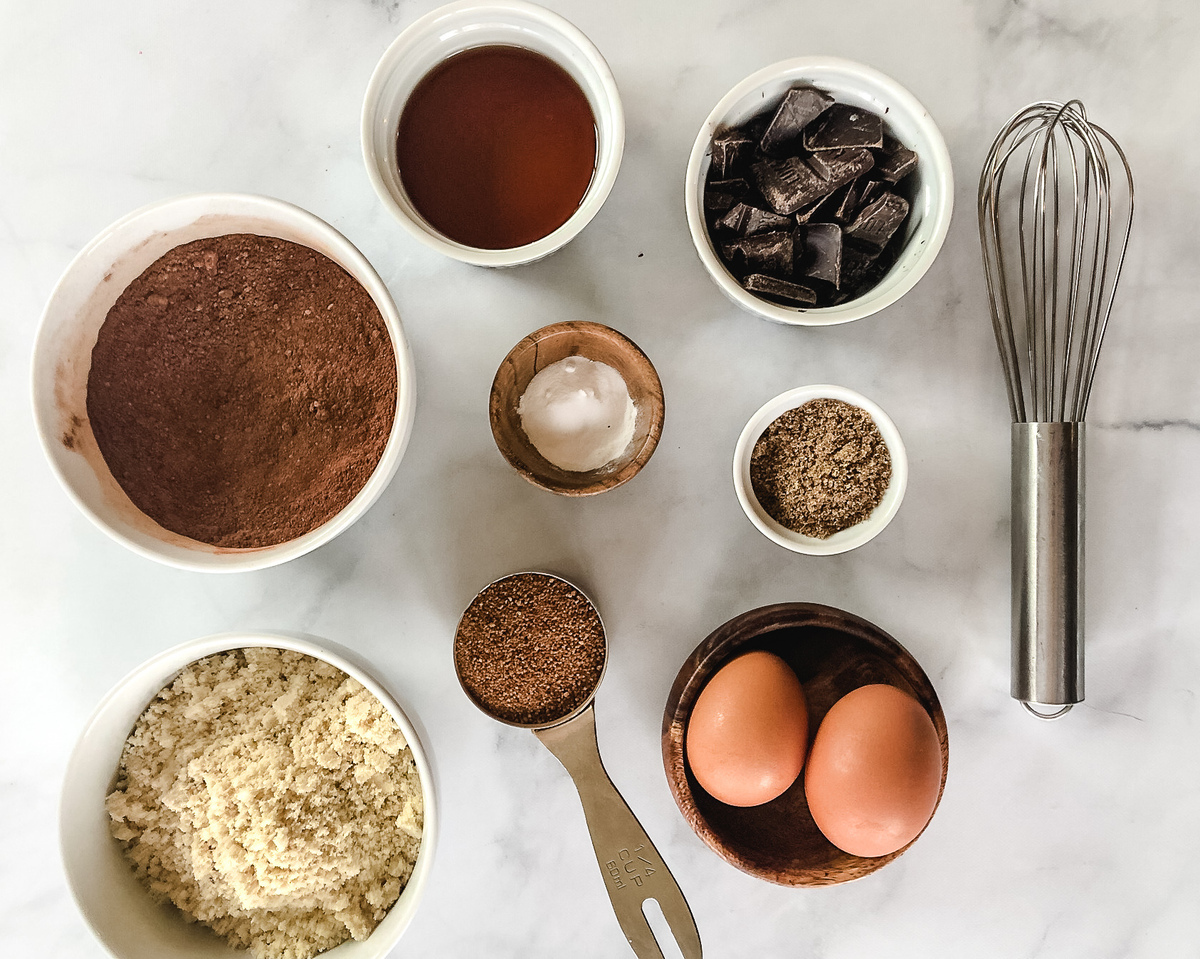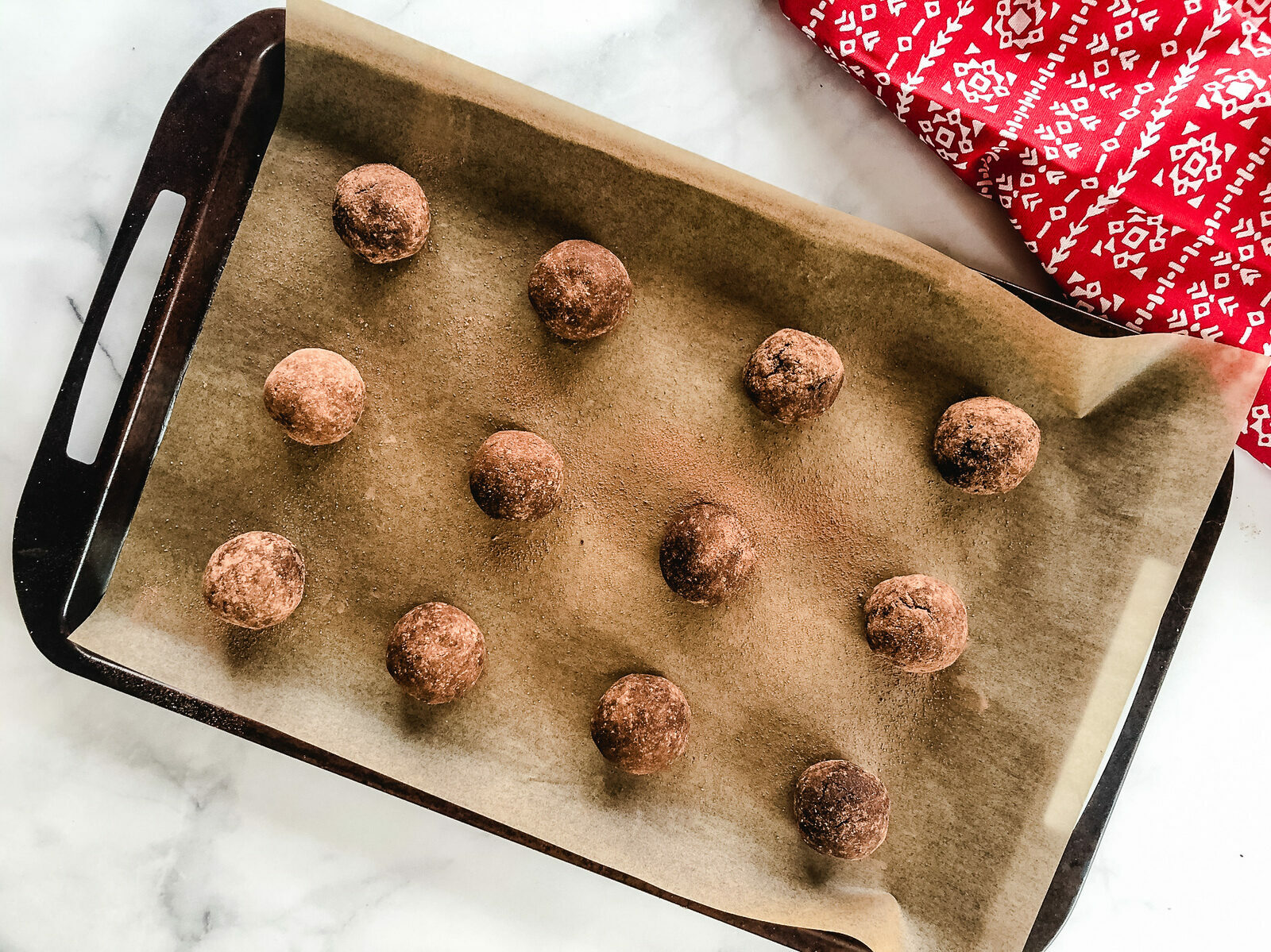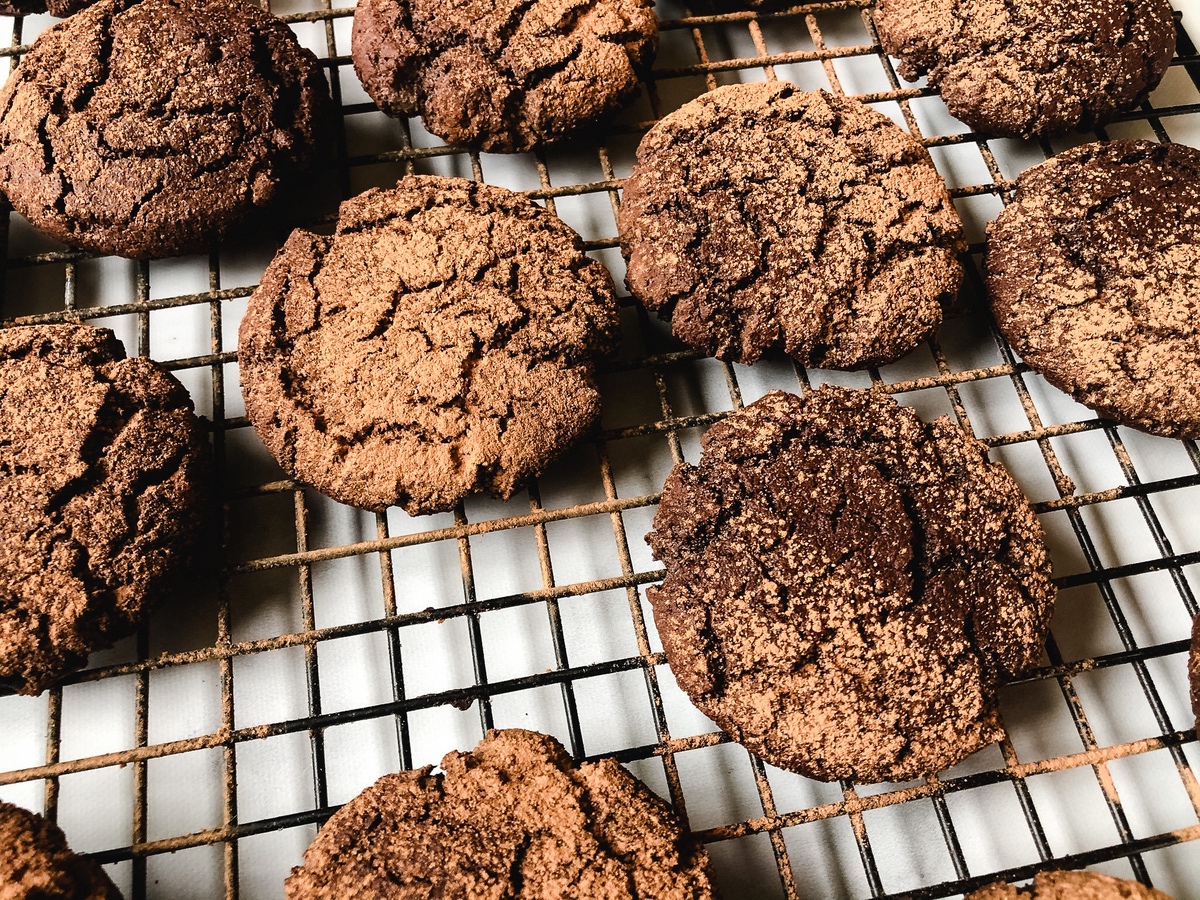 For hundreds of pure Paleo recipes be sure to check out  The Real Paleo Diet Cookbook  and  The Real Paleo Diet Fast and Easy.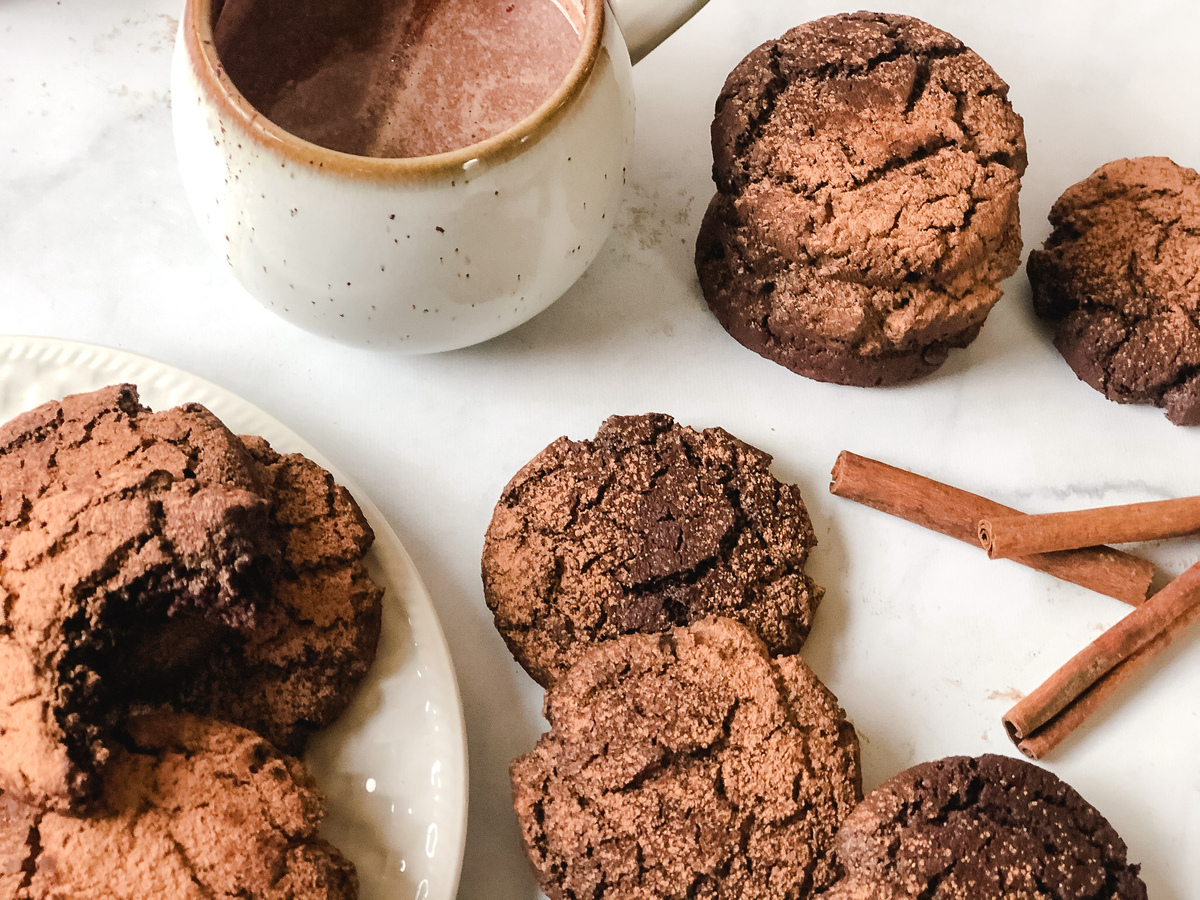 Details
Prep Time:

10 minutes

Cook Time:

12 minutes

Total Time:

32 minutes
Ingredients
4 oz 80-90% unsweetened dark chocolate, chopped

1/2 cups coconut oil

1 1/4 cups almond flour

2 tbsp flax meal

1 tsp baking powder

1 tsp baking soda

1 cups cacao powder, divided

2 eggs

1 tsp pure vanilla extract

1/4 cups maple syrup

1/4 cups coconut sugar
Directions
Preheat the oven to 350°F and line a baking sheet with parchment paper.

Melt the chocolate and coconut oil in a double boiler on medium high, stirring constantly. Alternatively, you can add to a microwave-safe bowl and warm about 30 seconds at a time until it's melted. Set aside to cool.

Whisk together the almond flour, flax meal, baking powder, baking soda, and ¾ cup of the cacao powder in a medium mixing bowl.

In a small bowl, whisk the eggs with vanilla, maple syrup, and coconut sugar until well combined. Add the melted chocolate and mix well.

Pour the wet ingredients into the dry and mix well. The dough will be very thick and stiff. Refrigerate the dough for about 10 minutes, then roll it into a ball.

Use a tablespoon to scoop out the dough, then form into balls. Roll each cookie ball into the remaining ¼ cup of cacao powder and place on the prepared baking sheet. Press the cookies slightly with the bottom of the glass to flatten. Bake for 12-14 minutes.

Cool the cookie on the baking tray for 7 minutes, then transfer to a cooling rack for another 10 minutes. Garnish with more cacao powder if you like, and enjoy!