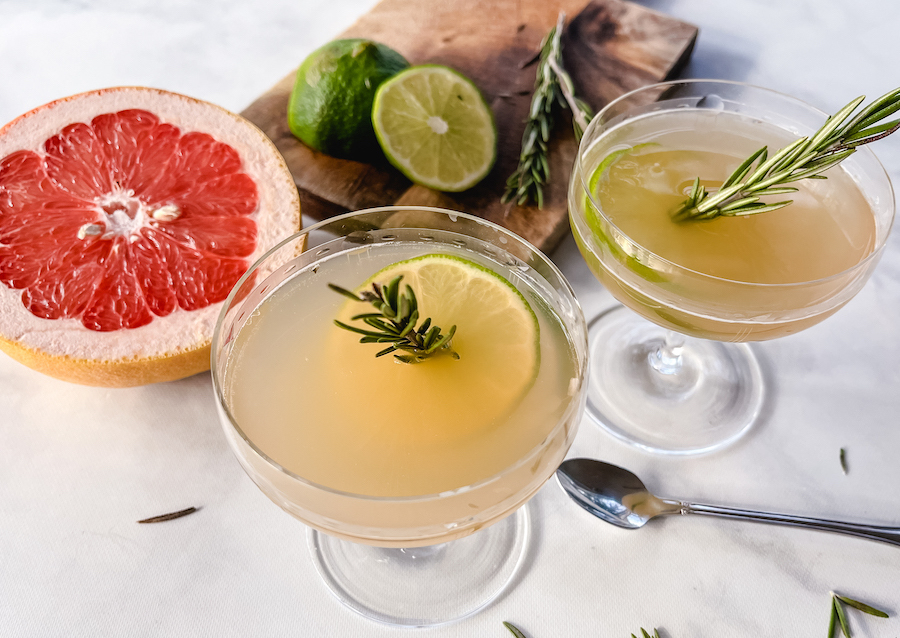 PaleoFLEX™ Grapefruit Rosemary Mocktail
Cheers to a new year, a new job, or even just a new morning with this alcohol-free mocktail!
You can still enjoy a fun celebratory drink without partaking in the mood-spiking sugar and alcohol. For this easy recipe, we used raw honey instead of refined sugar to create a simple syrup, then infused it with woody rosemary. Finally, we mixed in fresh grapefruit juice and topped it off with sparkling water for a mimosa-esque beverage on ice.
Start by bringing water and honey to a slow simmer. Whisk and cook until the honey is dissolved, then remove from the heat before adding the chopped rosemary. You don't want to boil the rosemary, or you'll burn off its essential oils instead of infusing it with the simple syrup! You can do this step a few hours ahead of time to really let the rosemary steep, otherwise about 30 minutes will do.
Next, strain the simple syrup into a pitcher and mix in the grapefruit juice. Use fresh squeezed grapefruit juice for best results, but if you really need to, you can use a sugar-free brand from the store instead. Mix well, then pour into ice-filled glasses and top each off with sparkling water (we used Perrier).
Garnish with lime slices and rosemary sprigs, and drink up!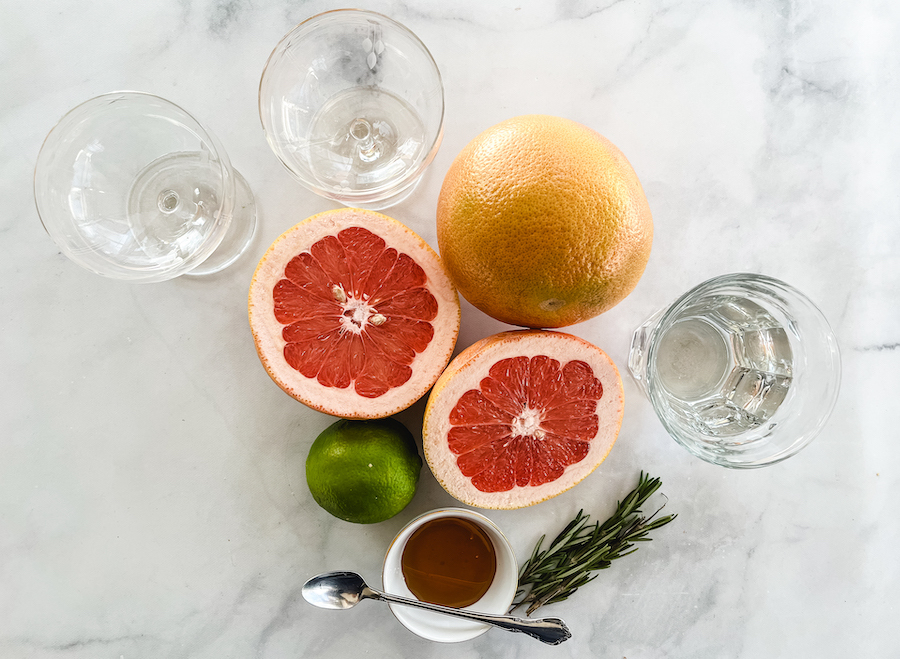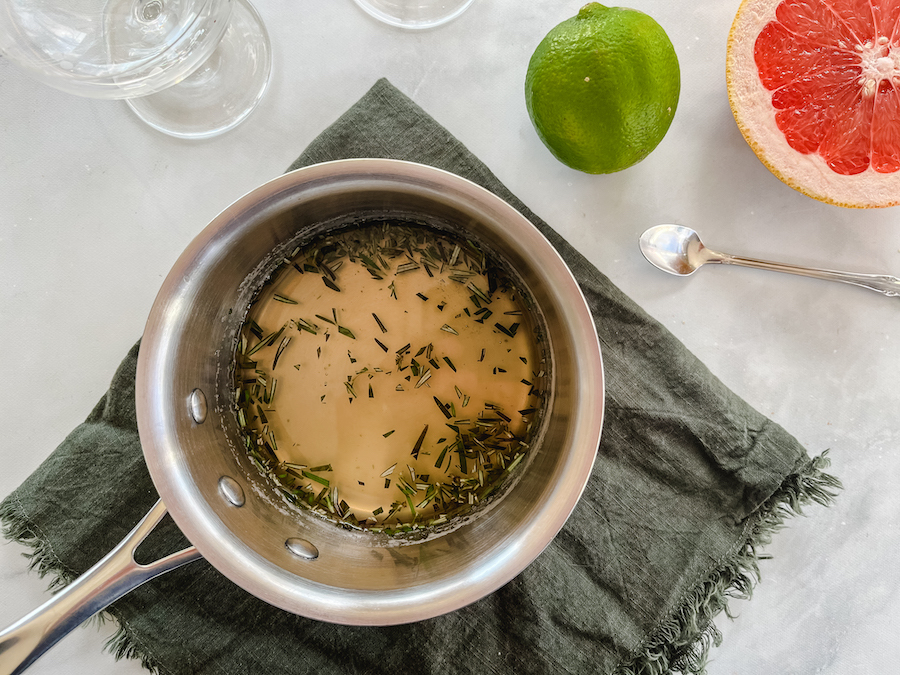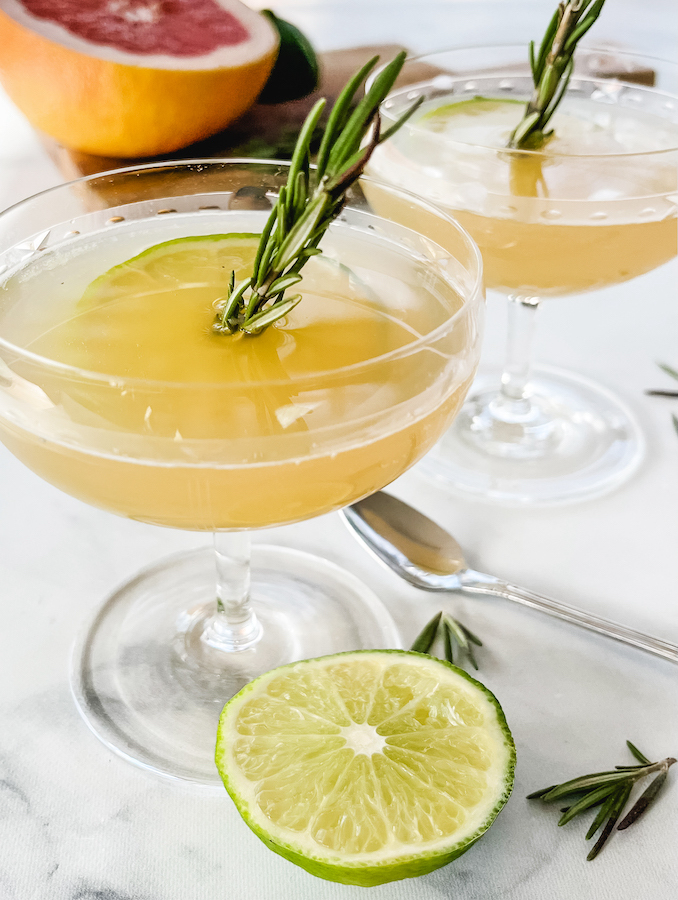 For hundreds of pure Paleo recipes be sure to check out The Real Paleo Diet Cookbook and The Real Paleo Diet Fast and Easy.
Details
Prep Time:

5 minutes

Cook Time:

30 minutes

Total Time:

35 minutes
Ingredients
4 tsp raw honey

1/2 cups water

2 sprigs fresh rosemary, chopped (plus more for garnish)

1/4 cups grapefruit juice, freshly squeezed

2/3 cups sparkling water

1 lime, sliced, for garnish

Ice
Directions
Whisk the honey and water in a small saucepan and bring to a simmer. Cook until the honey is dissolved, about 3-5 minutes. Remove from the heat.

Add the rosemary to the saucepan and let it steep for at least 30 minutes while the syrup cools.

Strain the cooled liquid into a pitcher and mix in the grapefruit juice.

Pour the drinks equally among four glasses filled with ice, and top off with the sparkling water. Garnish each with a lime slice and a sprig of rosemary.