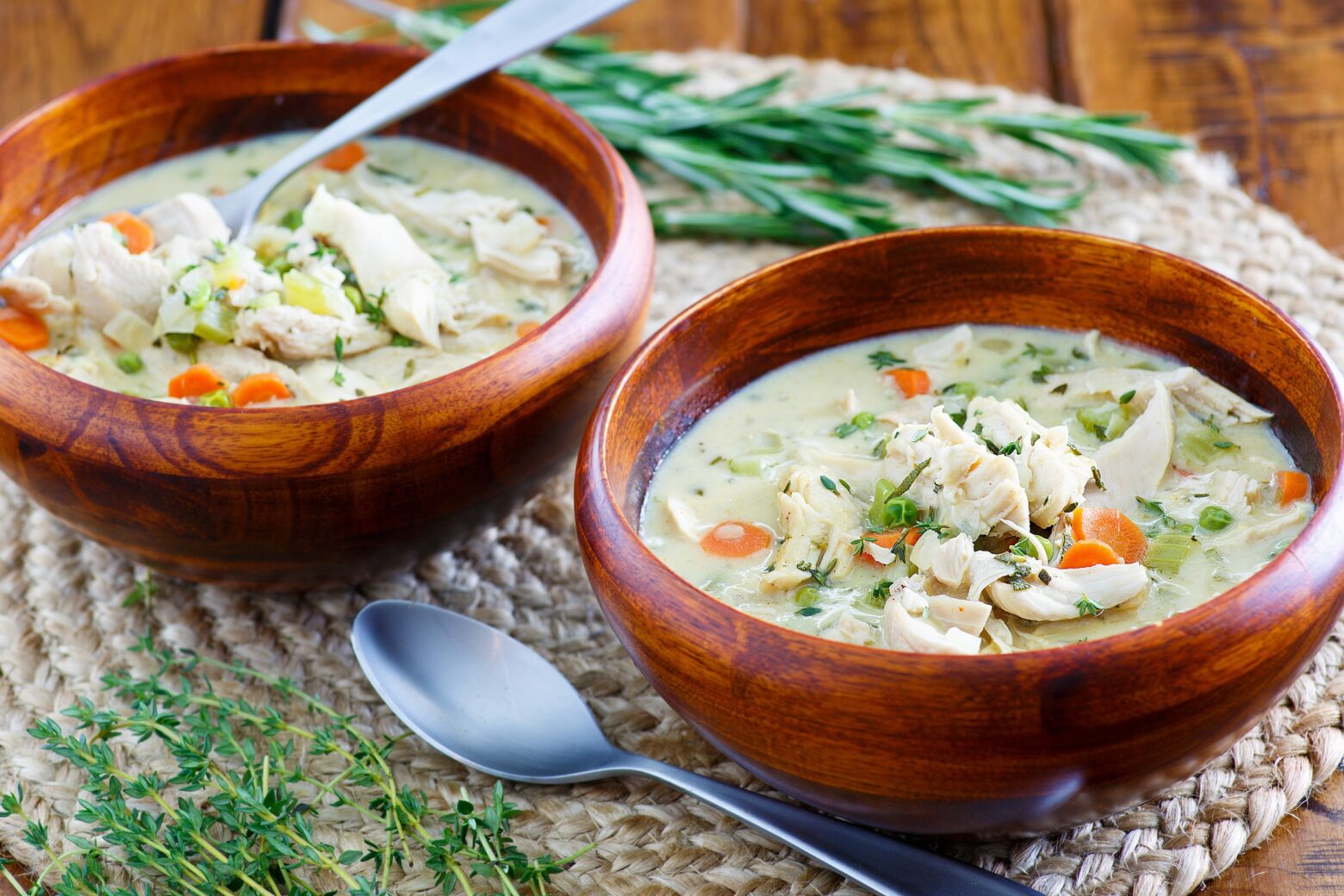 Chicken Pot Pie Soup
Take the chill off with this Paleo-approved version of a comfort food favorite.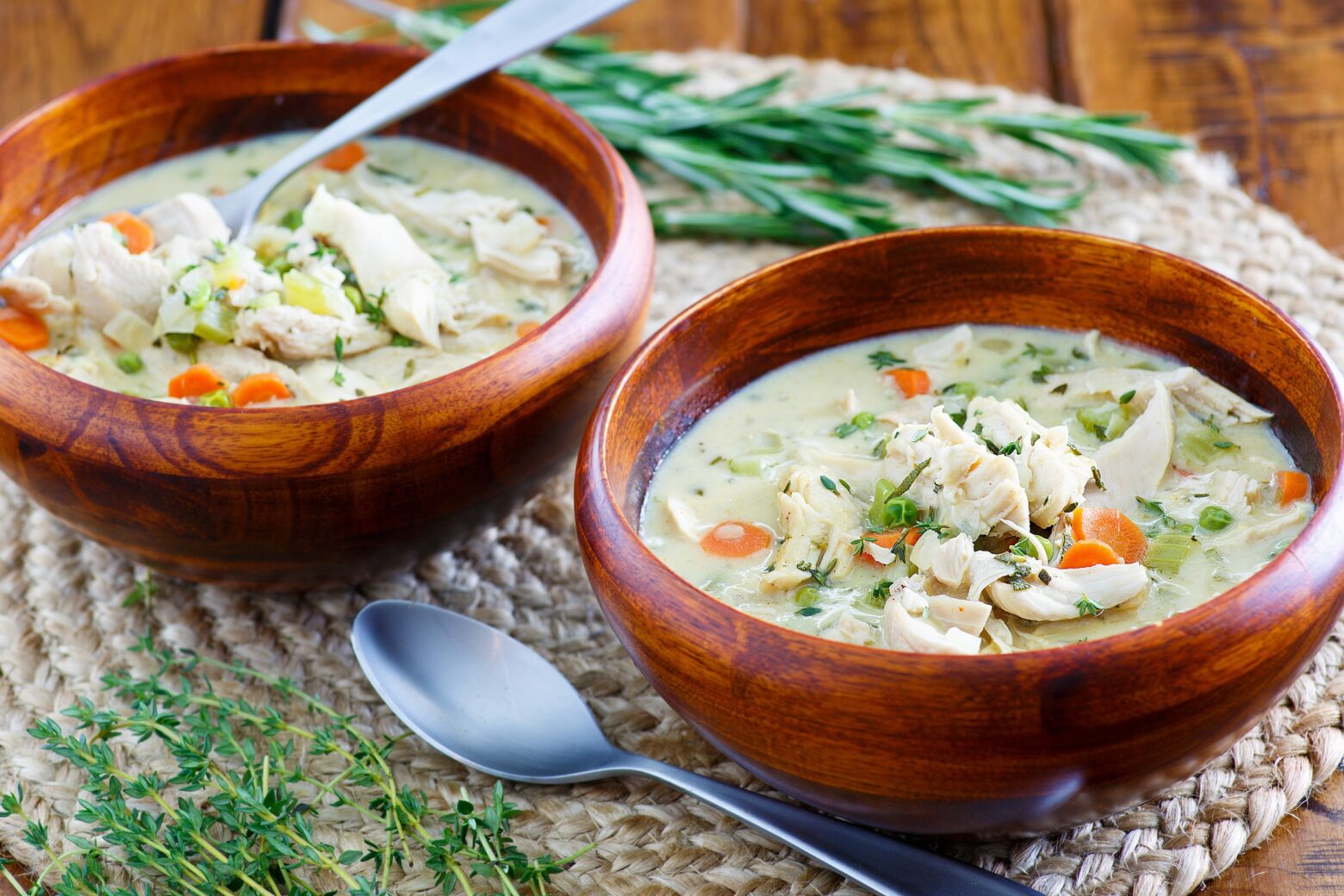 The seasons are changing and the cold days of Winter are upon us. This Paleo version of a favorite comfort food is perfect for taking the chill off. Paired with a side of fresh fruit, this dish is both delicious and nutritious. Make extra for the next day as this one keeps well in the fridge.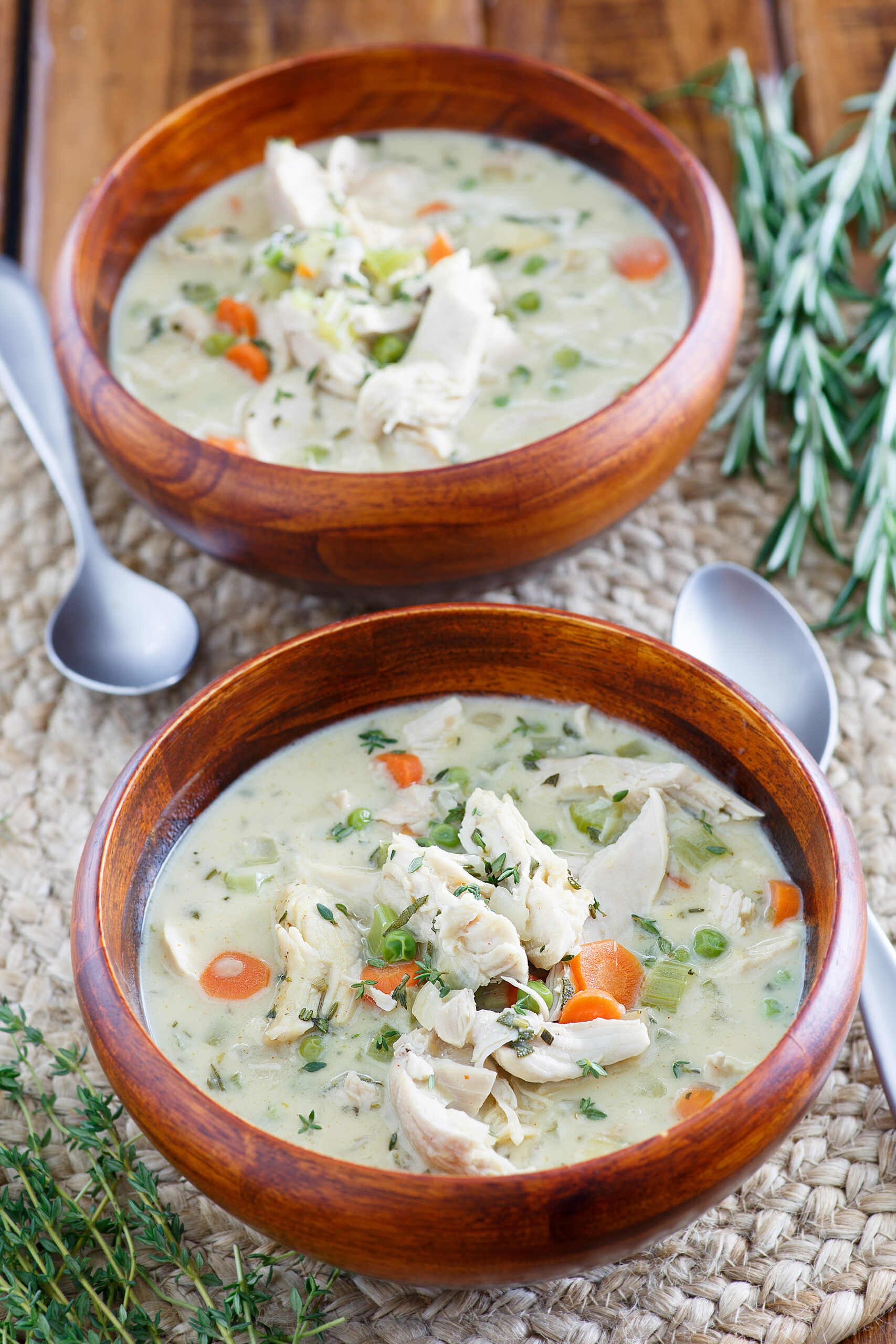 For hundreds of pure Paleo recipes be sure to check out The Real Paleo Diet Cookbook and The Real Paleo Diet Fast and Easy.
Details
Serves:

4

Prep Time:

10 minutes

Cook Time:

30 minutes

Total Time:

40 minutes
Print this Recipe
Ingredients
2 tbsp coconut oil

1 onion, diced

5 cloves garlic, minced

2 cups low/no-sodium chicken broth

3 carrots, chopped

2 celery ribs, diced

1/2 tsp black pepper

1/2 tsp cayenne, optional

1 tbsp chopped fresh sage

2 tsp chopped fresh thyme

2 tsp chopped fresh rosemary

3 cups cooked chicken, shredded

2 tbsp arrowroot powder

1/2 cups cold water

1 full-fat canned coconut milk (optional)
Directions
Melt coconut oil in a dutch oven or heavy bottomed pot over medium heat. Add the onions and garlic and sauté for 5 minutes, or until soft.

Next, add the chicken broth to the pot and bring the broth to a boil. Cover with a lid, reduce heat to low, and simmer for 10 minutes.

Remove lid, add carrots and cook for 9-10 minutes, or until carrots are tender when pierced with a fork.

Add the celery, herbs, spices, and cooked chicken. Raise the heat to medium low.

Mix arrowroot powder and cold water into a slurry. Slowly drizzle the slurry into the soup while mixing. Cook for 5 minutes or until thickened and heated through.

Add the coconut milk (if using) and stir well to combine. Ladle into bowls and serve hot.