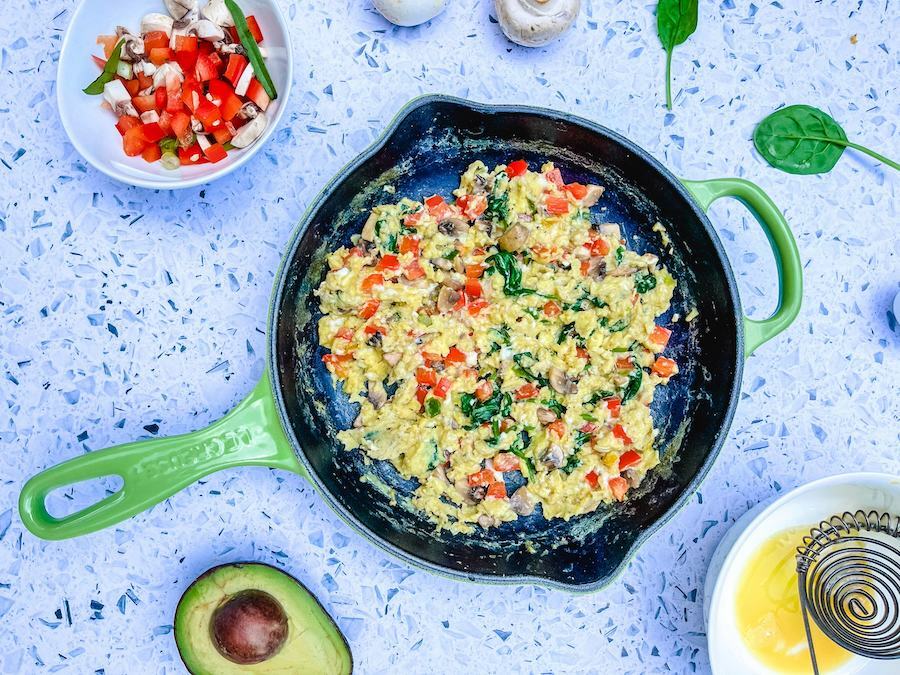 Paleo Start Up Breakfast Veggie Scramble
Start up your day with this easy Paleo breakfast veggie scramble. No need to get out of bed early to prepare this hearty Paleo breakfast. From start to finish, this nutrient-packed meal takes under 10 minutes and features creamy avocado, crisp peppers, and savory green onions.
Start by frying green onions and bell peppers in a bit of avocado oil. You can also use regular onions or a variety of colorful bell peppers if you like! Once they start to soften, add sliced mushrooms and season with an Italian spice mix. You can also use any kind of salt-free spices you have on hand instead.
Next, throw in the spinach and let it cook until just wilted. Add scrambled eggs and stir until the eggs are done to your liking. Serve your veggie scramble with sliced avocado, and dig in!
Tips: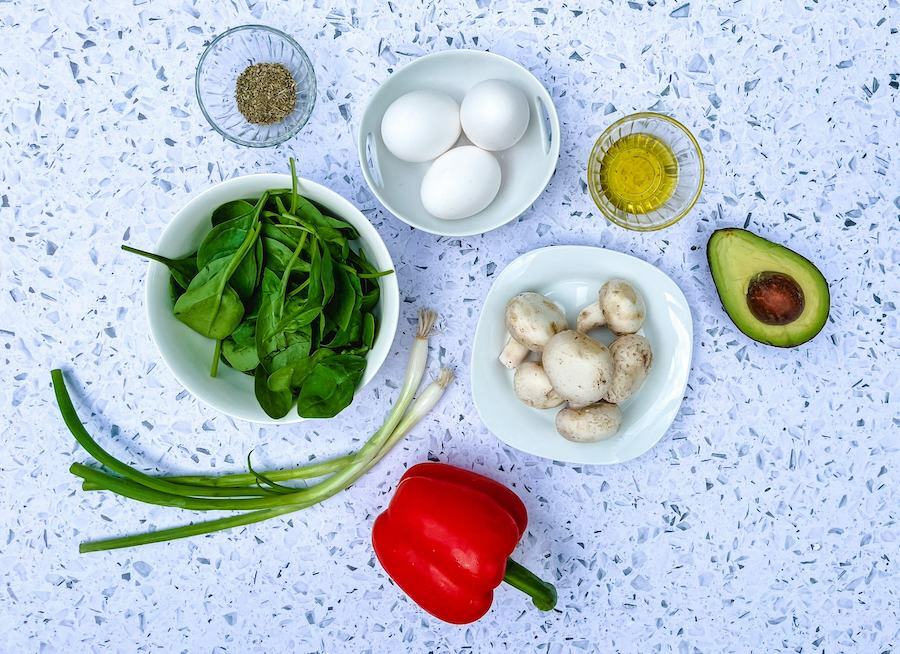 For hundreds of pure Paleo recipes be sure to check out The Real Paleo Diet Cookbook  and  Real Paleo Fast and Easy.
Details
Prep Time:

2 minutes

Cook Time:

8 minutes

Total Time:

10 minutes
Ingredients
2 eggs

1 tsp avocado oil

1 green onion, thinly sliced

1 small bell pepper, thinly sliced (AIP - substitute with additional green onion)

1/2 cups sliced mushrooms

1/2 tsp salt-free Italian herb spice mix

1 handful fresh spinach leaves, stems removed

1/2 fresh avocado, thinly sliced
Directions
Scramble eggs in small bowl and set aside.

In a small frying pan, heat the avocado oil over medium heat. Add onions and pepper and cook for 2-3 minutes, stirring every 30 seconds.

Add the mushrooms and sprinkle evenly with the spice mix. Continue cooking until mushrooms are softened.

Add the spinach and stir until spinach is wilted, about 2 minutes.

Add the scrambled eggs and stir until eggs are done to your liking. Serve with fresh avocado, and enjoy!