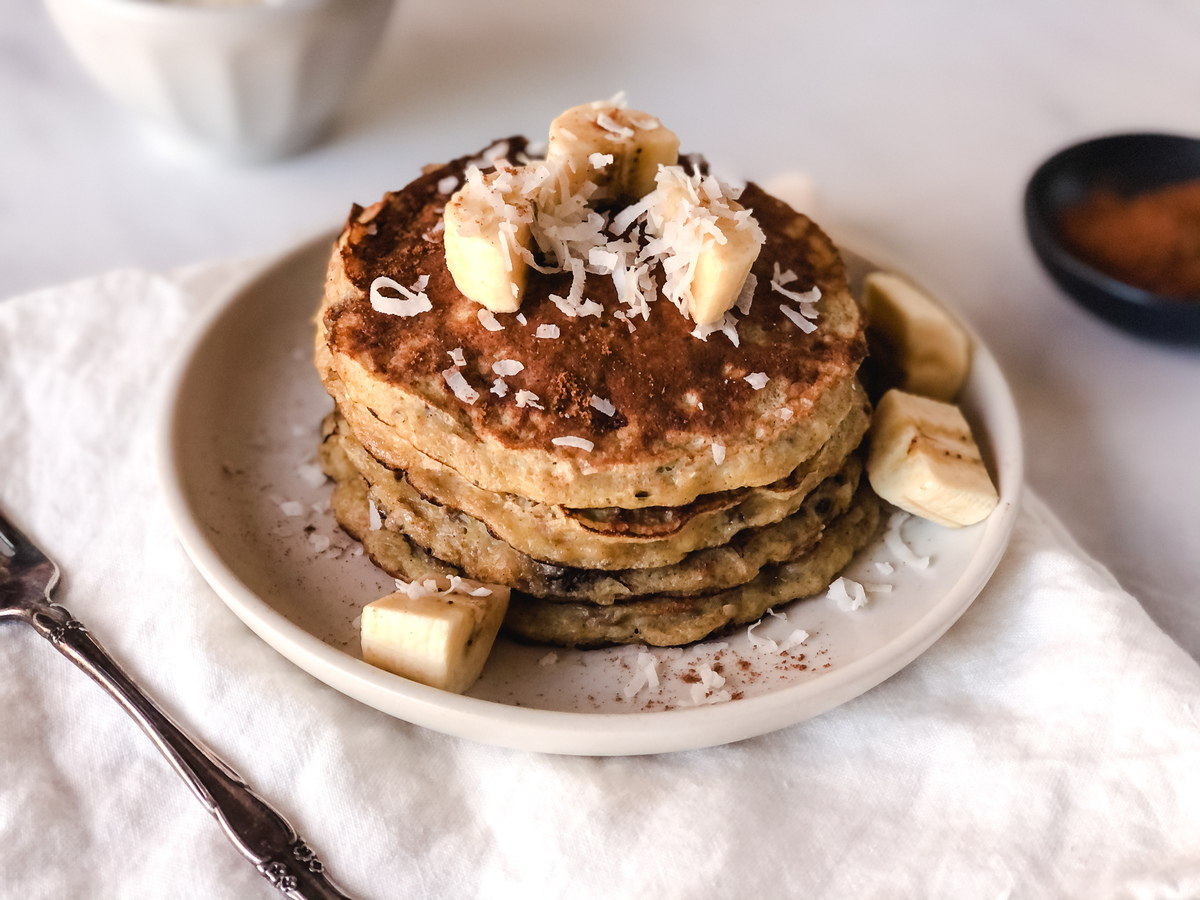 Paleo Banana Pancakes
Sick of scrambled eggs? Whip up these incredibly easy banana pancakes for a grain-free breakfast for one.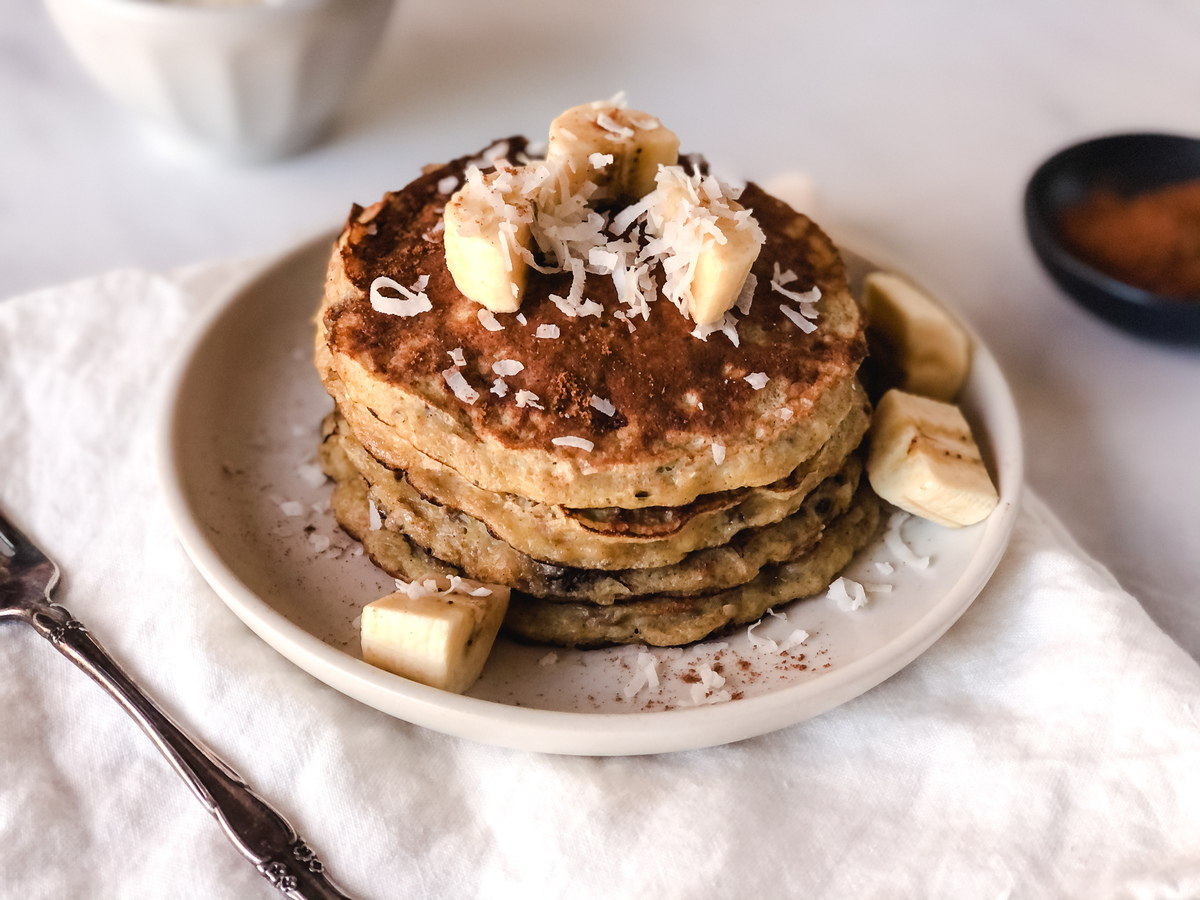 Yes, it is possible to have decadent pancakes that are healthier for you, without grains or flour of any sort. This nut-free Paleo Banana Pancake recipe calls for a thick batter using just banana and egg for a healthy, energizing breakfast.
This is a simple recipe created for one person, but you can easily double or triple the recipe depending on how many people you're serving. Simply add another egg and banana for each person that will be joining you at the breakfast table.
This recipe is super easy to mix up. Just mash the banana and beat in the egg. Sweeten the batter with a bit of shredded coconut, a dash of vanilla extract, and a bit of cinnamon. You could also add walnuts, cacao nibs, or almond butter if you like.
Pour the batter onto a hot skillet greased with coconut oil. You can make one large pancake, or a few sand dollar sized pancakes instead. The smaller they are, the easier they will be to flip. Let the pancakes cook for about four minutes on the first side, and three minutes on the next. Watch carefully and make sure not to let your pancakes burn.
Top your banana pancakes topped with shredded coconut and sliced bananas. Serve and enjoy!
Tip:
• Don't have any bananas? Try a shredded apple instead.
Special thanks to Cara, The Paleo Diet recipe contributor!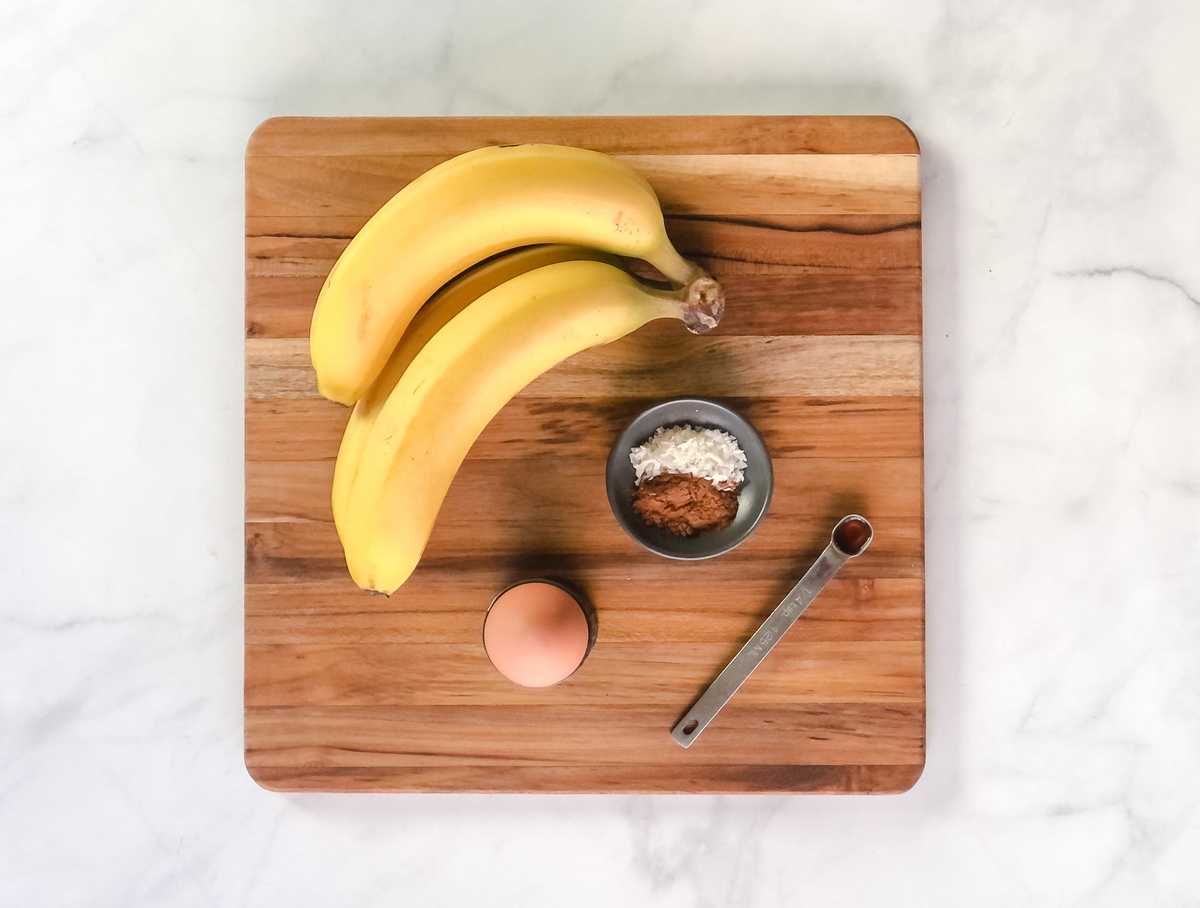 For hundreds of pure Paleo recipes be sure to check out  The Real Paleo Diet Cookbook and The Real Paleo Diet Fast and Easy.
Details
Serves:

1

Prep Time:

5 minutes

Cook Time:

10 minutes

Total Time:

15 minutes
Print this Recipe
Ingredients
1 banana

1 free-range egg

1 tsp coconut, shredded

1 tsp cinnamon

Vanilla extract, dash (optional)
Directions
Mash the banana and lightly beat in the egg.

Add coconut, vanilla, and cinnamon. Mix to combine

Heat a bit of coconut oil on a skillet or frying pan. Pour the batter by the ladleful onto the hot skillet. Cook for 3-4 minutes per side, or until golden brown.

Serve your pancakes topped with sliced bananas and more shredded coconut, if you wish. Enjoy!