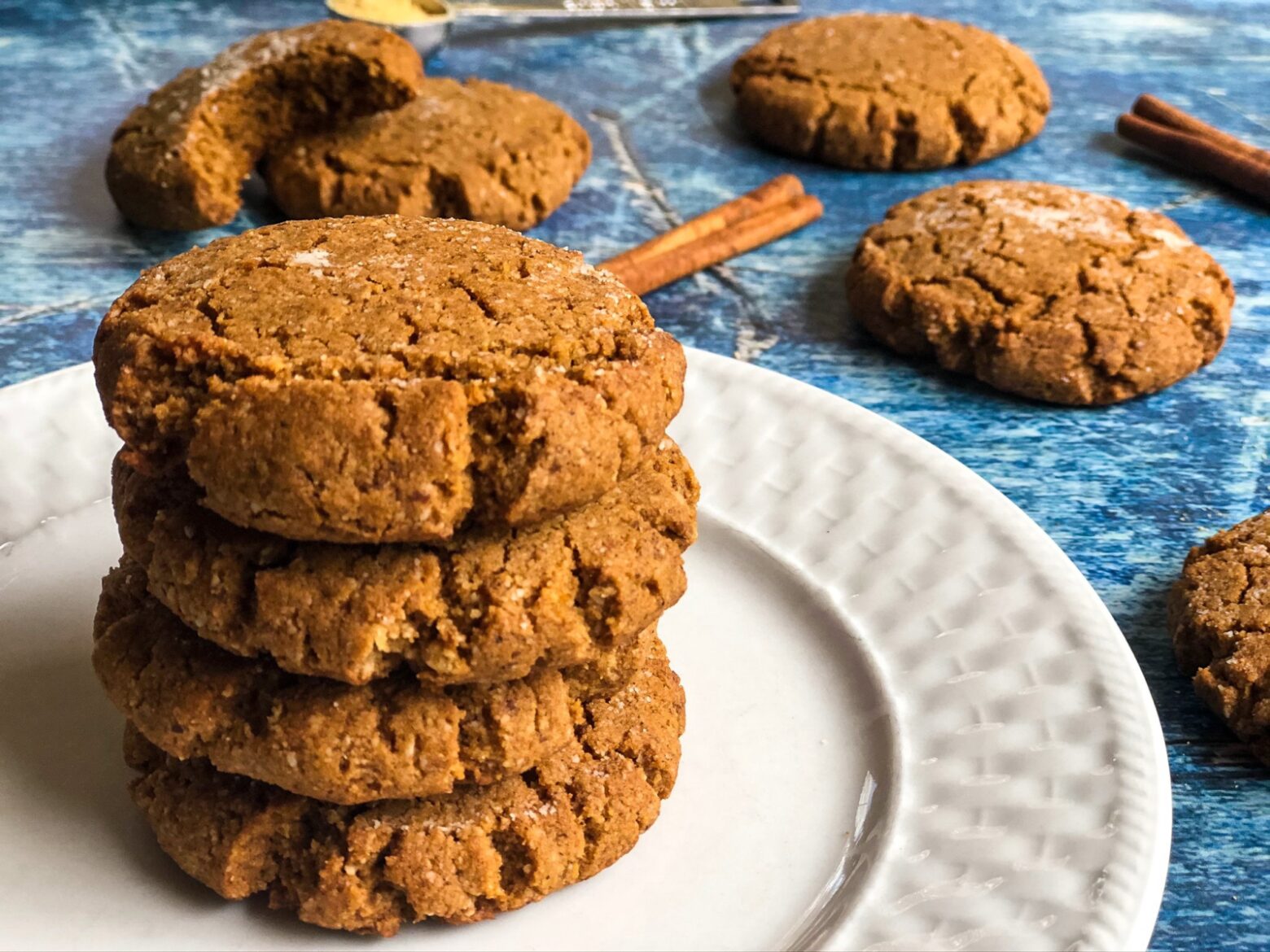 PaleoFLEX™ New England Gingerbread Cookies
If the idea of going 100-percent Paleo over the holidays is too much to bear, whip up these healthier-for-you New England gingerbread cookies made without any wheat, refined sugar, or gluten!
This recipe is super easy to bring together. Simply mix the wet ingredients in one mixing bowl, and the dry ingredients in another. Slowly pour the wet into dry and mix until just combined. Roll into balls, then place on a cookie sheet and press down gently with the bottom of a glass to form the flat shape. To prevent sticking, we recommend dipping the glass into almond flour first. Bake for 10 minutes, cool completely, and enjoy!
Want to make these a bit healthier? Substitute ¼ cup of chopped pitted dates (about four whole dates) instead of the coconut syrup.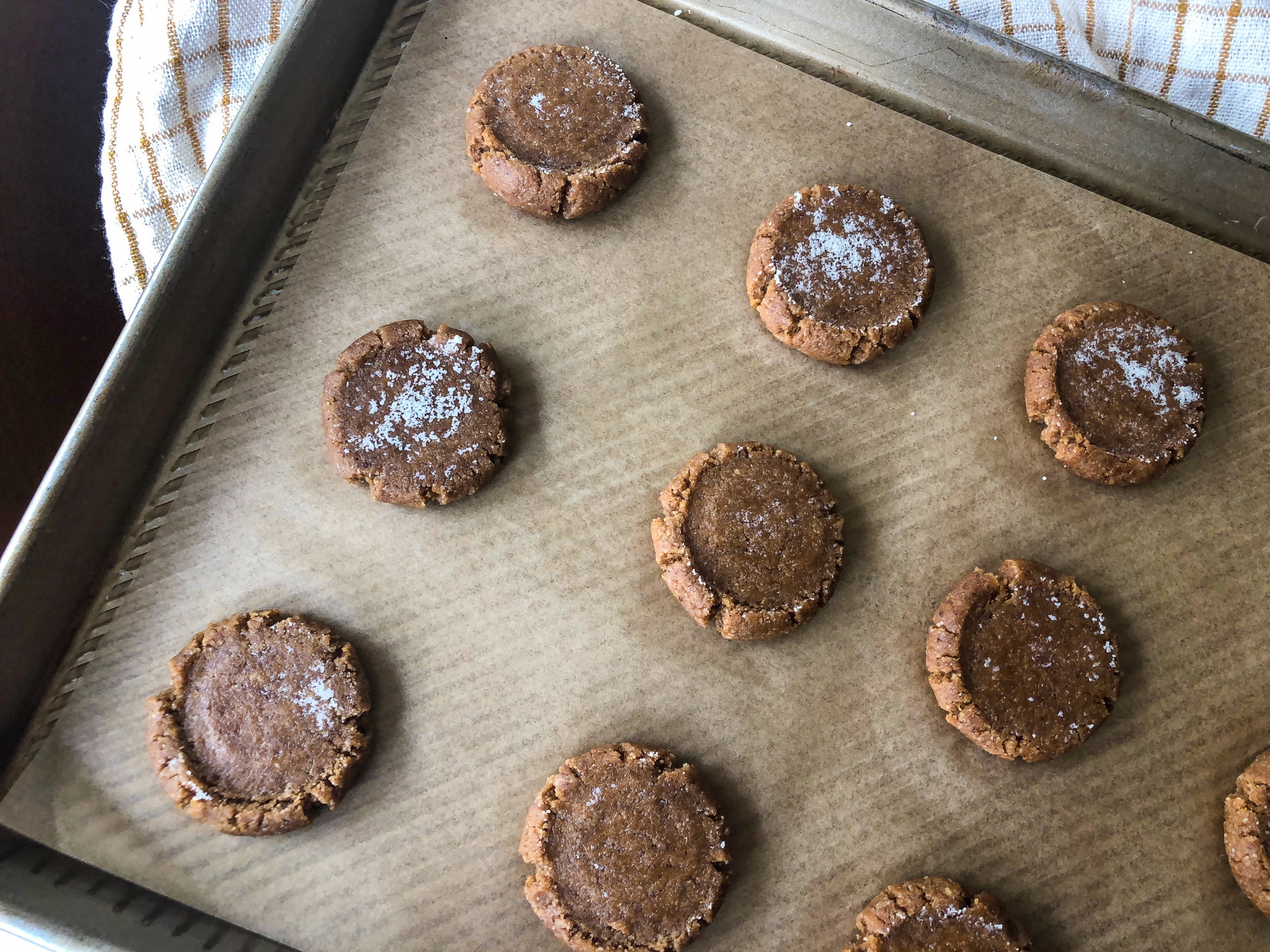 For hundreds of pure Paleo recipes be sure to check out  The Real Paleo Diet Cookbook  and  Real Paleo Fast and Easy.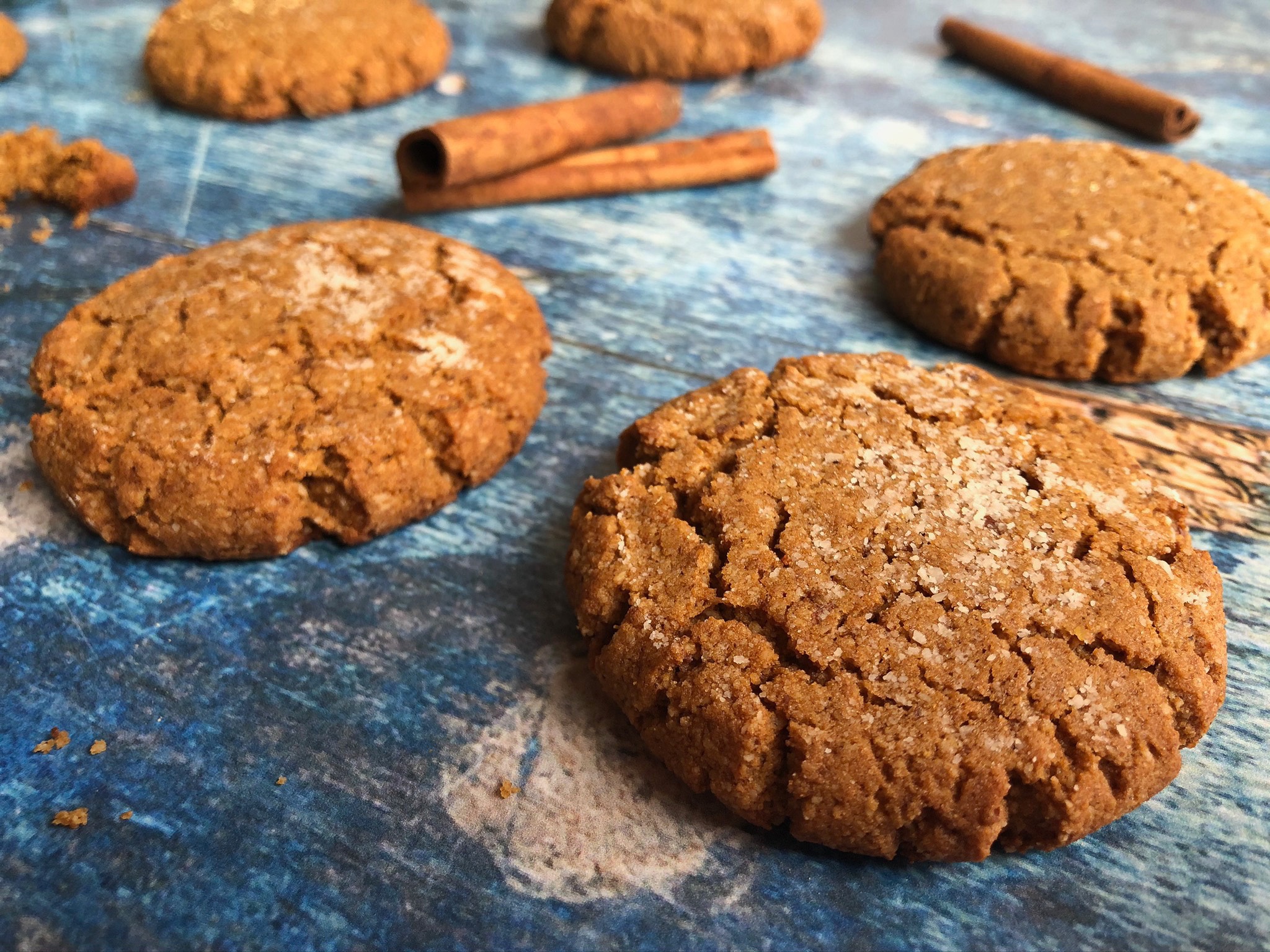 Details
Prep Time:

10 minutes

Cook Time:

10 minutes

Total Time:

20 minutes
Ingredients
1/2 cups coconut oil, melted and cooled

2 tbsp raw honey

1/4 cups coconut syrup

1 tsp vanilla

1 egg

1 1/2 cups almond flour

1/4 cups coconut flour

1 tbsp ground flax

1/2 tsp baking soda

2 1/2 tsp ginger

3/4 tsp cinnamon

1/4 tsp nutmeg

1/4 tsp cloves
Directions
Preheat oven to 350°F.

In a small mixing bowl, whisk together the coconut oil, honey, coconut syrup, vanilla, and the egg.

In another medium-sized mixing bowl, combine the almond flour, coconut flour, flax, baking soda, and spices.

Slowly pour the wet ingredients into the dry ingredients and stir until evenly combined. Let the dough rest for a few minutes.

Use a tablespoon to scoop the dough, then use your hands to roll into a ball about 1-1 1/2 inches in diameter. (There should be 12 cookies total.)

Place the rolled dough onto the prepared baking sheet and lightly press down with a glass dipped with almond flour to prevent from sticking.

Bake the cookies for 10 minutes, or until the top start to crackle. Cool completely, then enjoy!