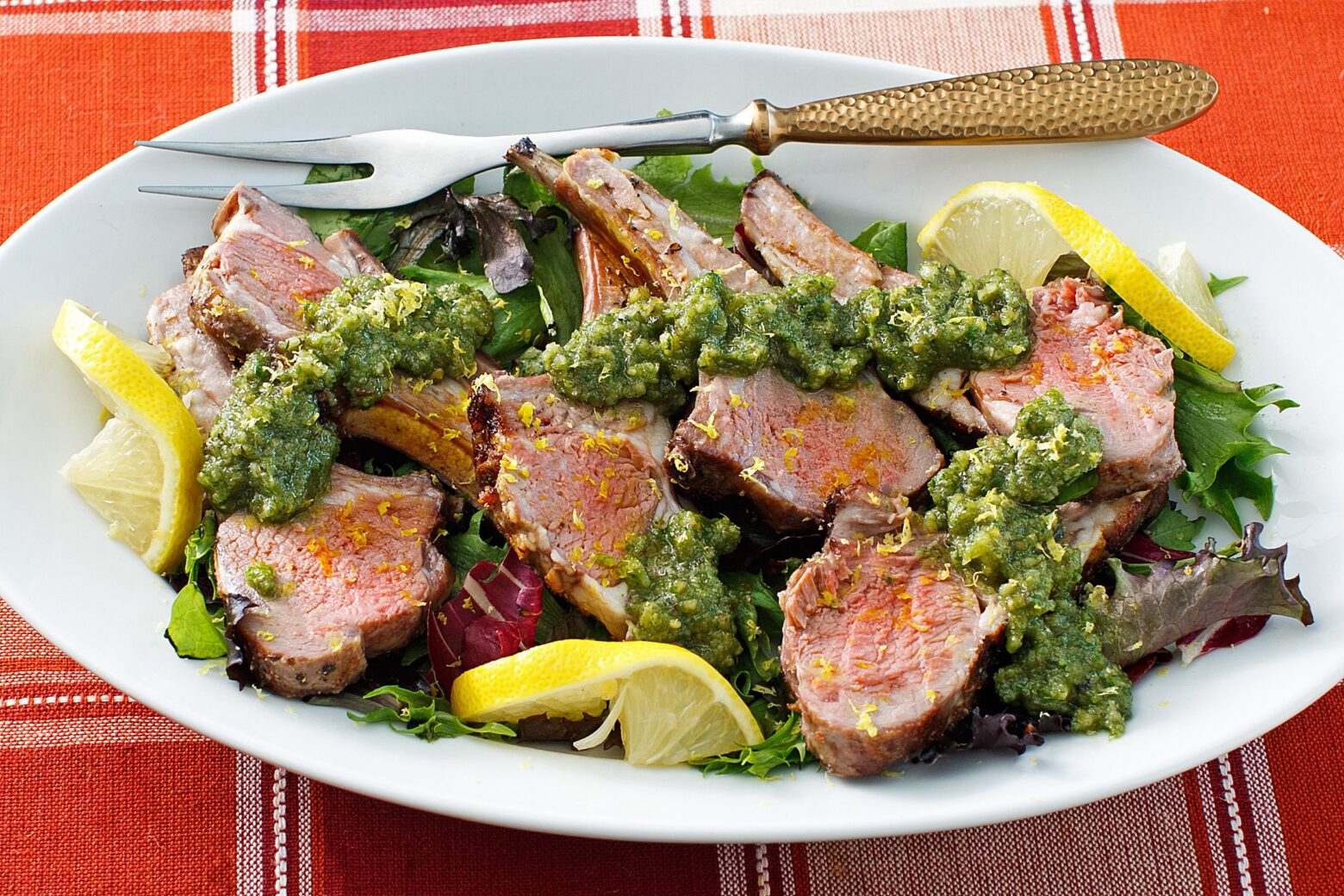 Lamb Chops with Paleo Pesto Sauce
At the Paleo Diet, lamb is one of our favorite meats and when it comes to lamb, less is more. Try this simple and enjoyable lamb chop recipe.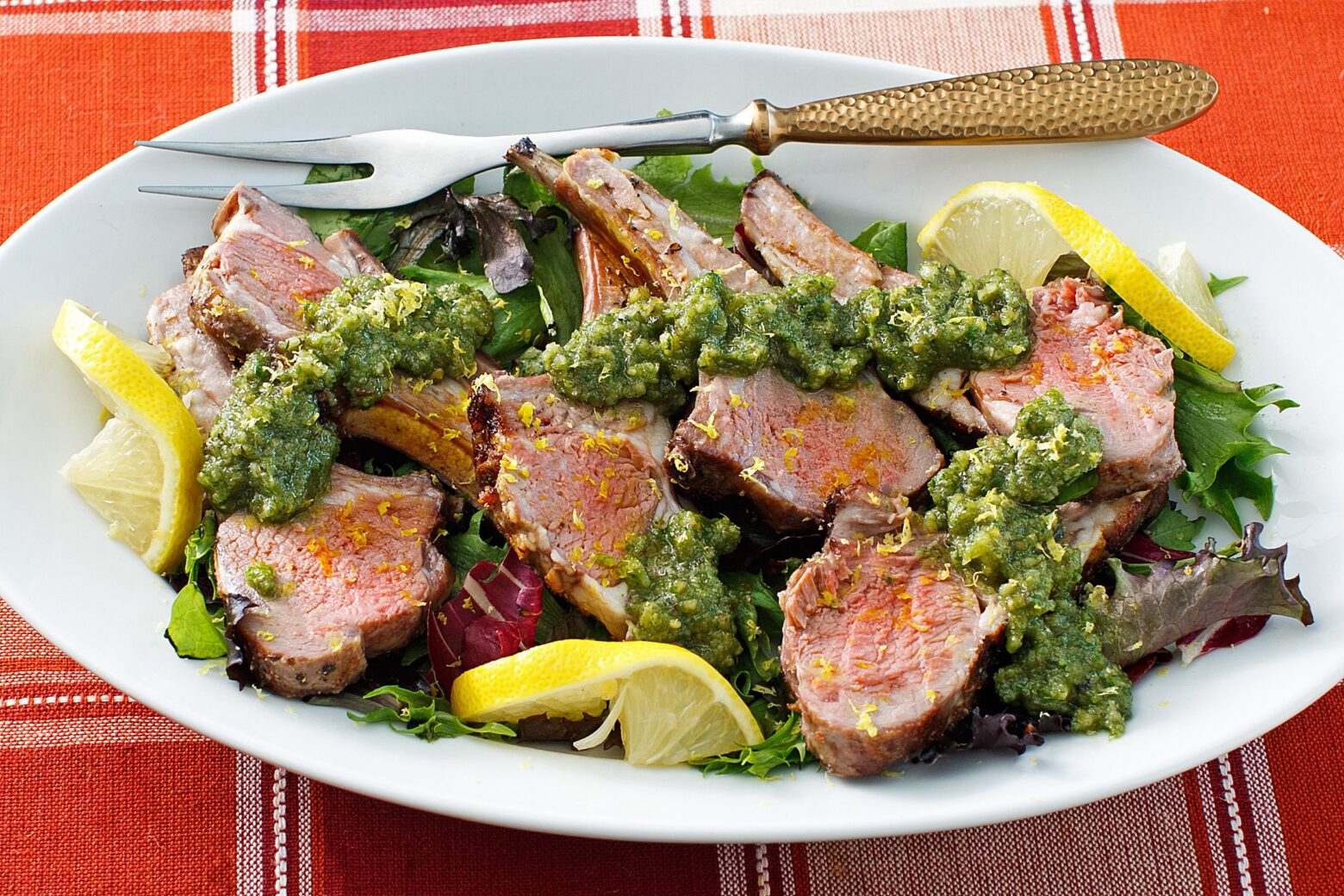 At The Paleo Diet®, our team loves to experiment with a variety of recipes and methods for cooking lamb, one of our favorite meats. Typically, less is better when choosing spices and ingredients as lamb is best when its prepared simply. This lamb chop recipe is a great example of minimum spice resulting in maximum flavor. This is the perfect dish to serve up at the end of your active day.
For hundreds of pure Paleo recipes be sure to check out The Real Paleo Diet Cookbook and The Real Paleo Diet Fast and Easy.
Details
Serves:
Prep Time:

10 minutes

Cook Time:

15 minutes

Total Time:

25 minutes
Print this Recipe
Ingredients
4 large grass-fed lamb chops

Black pepper to taste

2 tbsp coconut oil

4 c basil leaves

1/2 c pine nuts or walnuts

1/2 c olive oil

Juice of 1 lemon
Directions
Heat oven to 350°F.

Place an oven safe skillet over medium-high heat and melt the coconut oil.

Sprinkle the lamb chops on each side with pepper.

Sear the chops for 2 minutes on each side until light brown in color.

Place the skillet with the lamb into the oven and finish for 7-10 minutes.

Remove from the oven and place on a cutting board to rest.

While the lamb is resting place the pepper, basil, nuts, olive oil, and lemon in the food processor. Pulse the mixture until smooth and well combined. Add extra oil if the mixture appears dry.

Slice the lamb between the bones and arrange chops on plates.

Top with pesto, serve and enjoy.