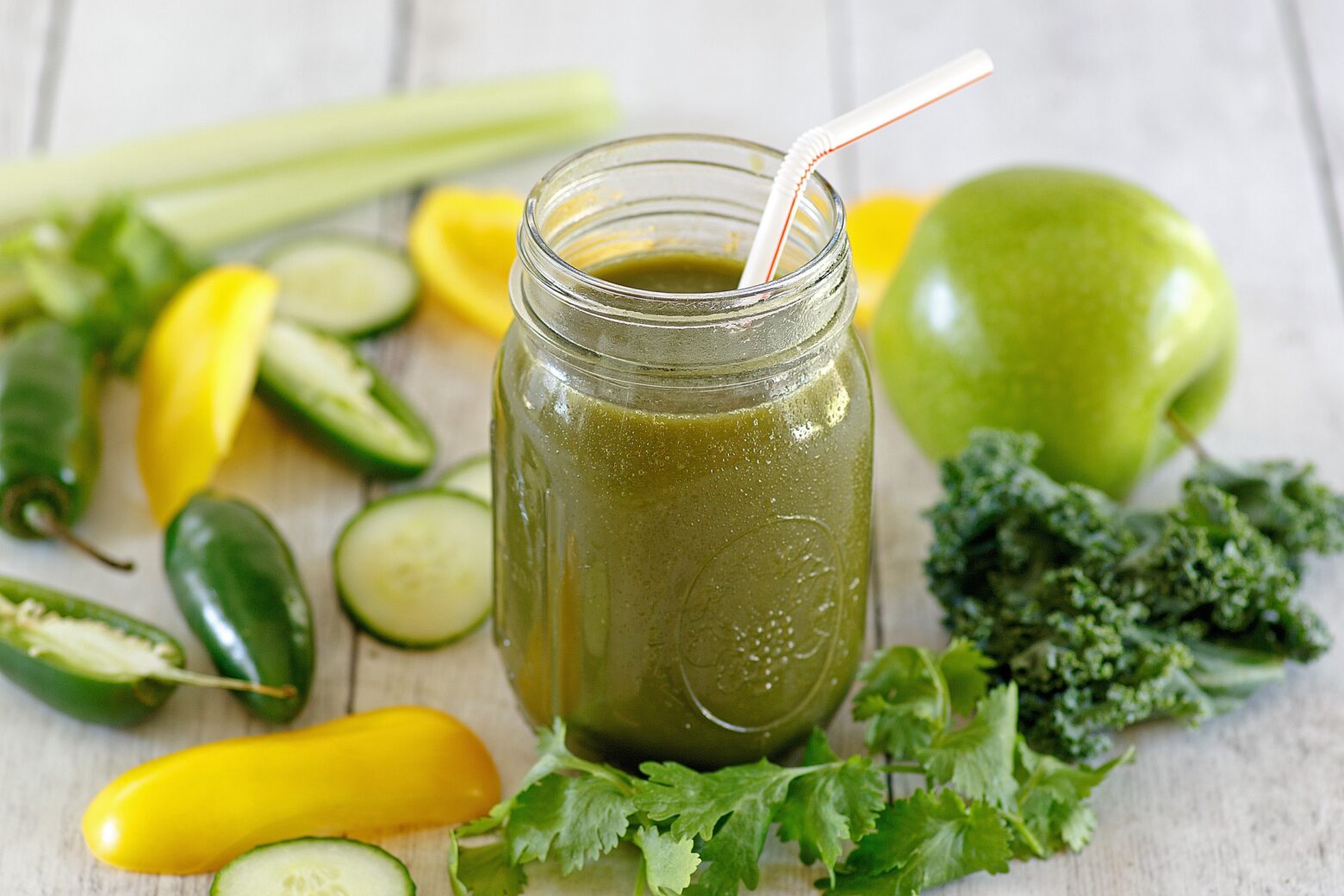 Paleo Kale Cucumber Smoothie
Smoothies have become a popular drink across all generations, and we are often asked if these concoctions adhere to The Paleo Diet® ingredient guidelines. Learning how to check the ingredients before imbibing is key, and of course making your own is the most fool proof way to ensure your smoothie is fully Paleo. There's really nothing complicated about it and the results are a delicious and nutritious treat to satisfy your hunger without sacrificing your health. This original recipe from our team is packed with flavor and nutritious ingredients. From prep to done, it takes about five minutes. Just throw the ingredients in your blender and power it up!
If you're looking for something a little lighter, we also just posted a Paleo Apple Pomegranate Lemonade Recipe right here!
Tip: To serve cold, substitute ½ cup crushed ice for ½ cup of the recommended water.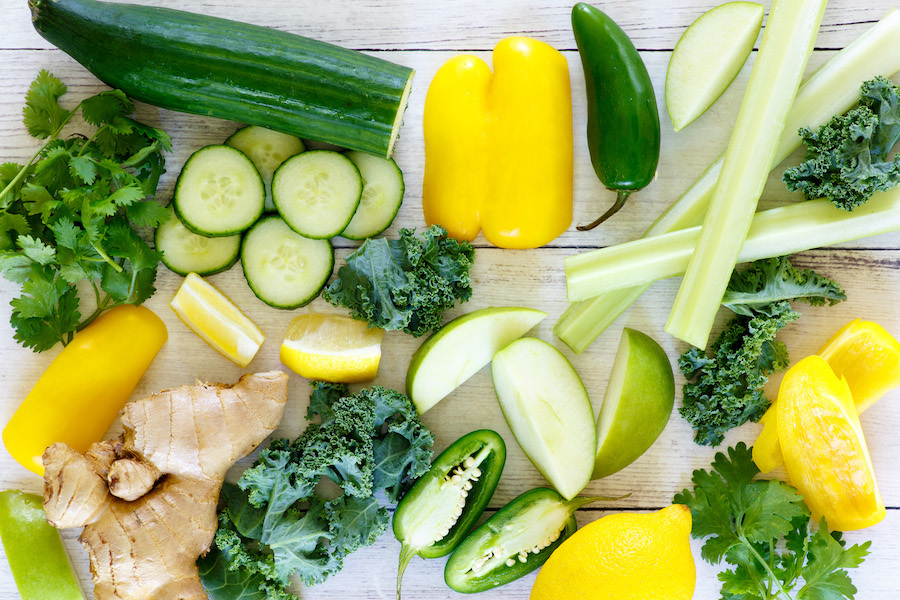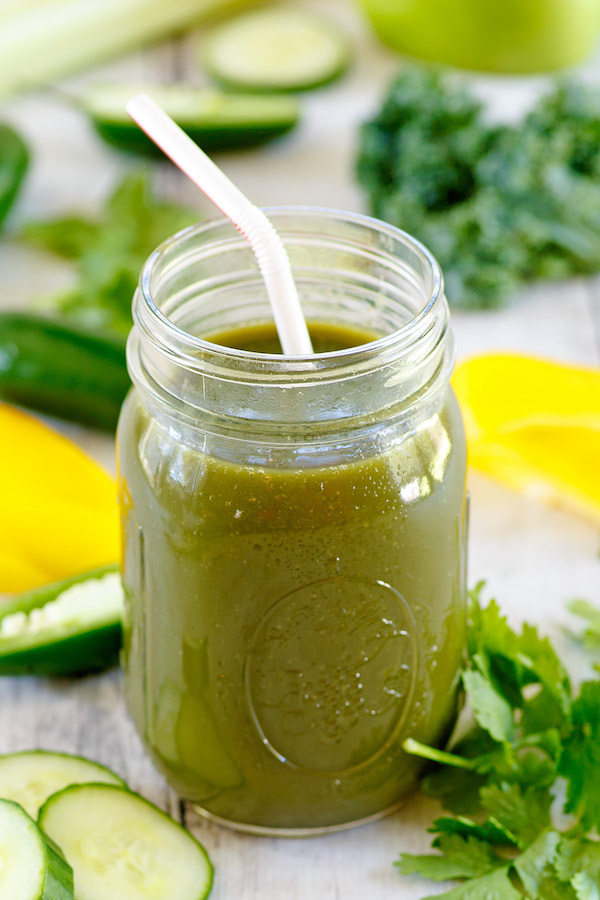 For hundreds of pure Paleo recipes be sure to check out The Real Paleo Diet Cookbook and The Real Paleo Diet Fast and Easy.
Details
Recipe by:
Serves:

2

Meal:

Breakfast
Prep Time:

3 minutes

Cook Time:

2 minutes

Total Time:

5 minutes
Ingredients
1 cups chopped kale

1 whole English cucumber, sliced and quartered

6 stalks celery, chopped

1 green apple, sliced

1 yellow bell pepper, chopped

2-3 sprigs cilantro (optional)

1 jalapeño, chopped

1 inch peeled ginger root

Juice from 2 lemons

1 cups water
Directions
Put ingredients into blender

Blend until smooth