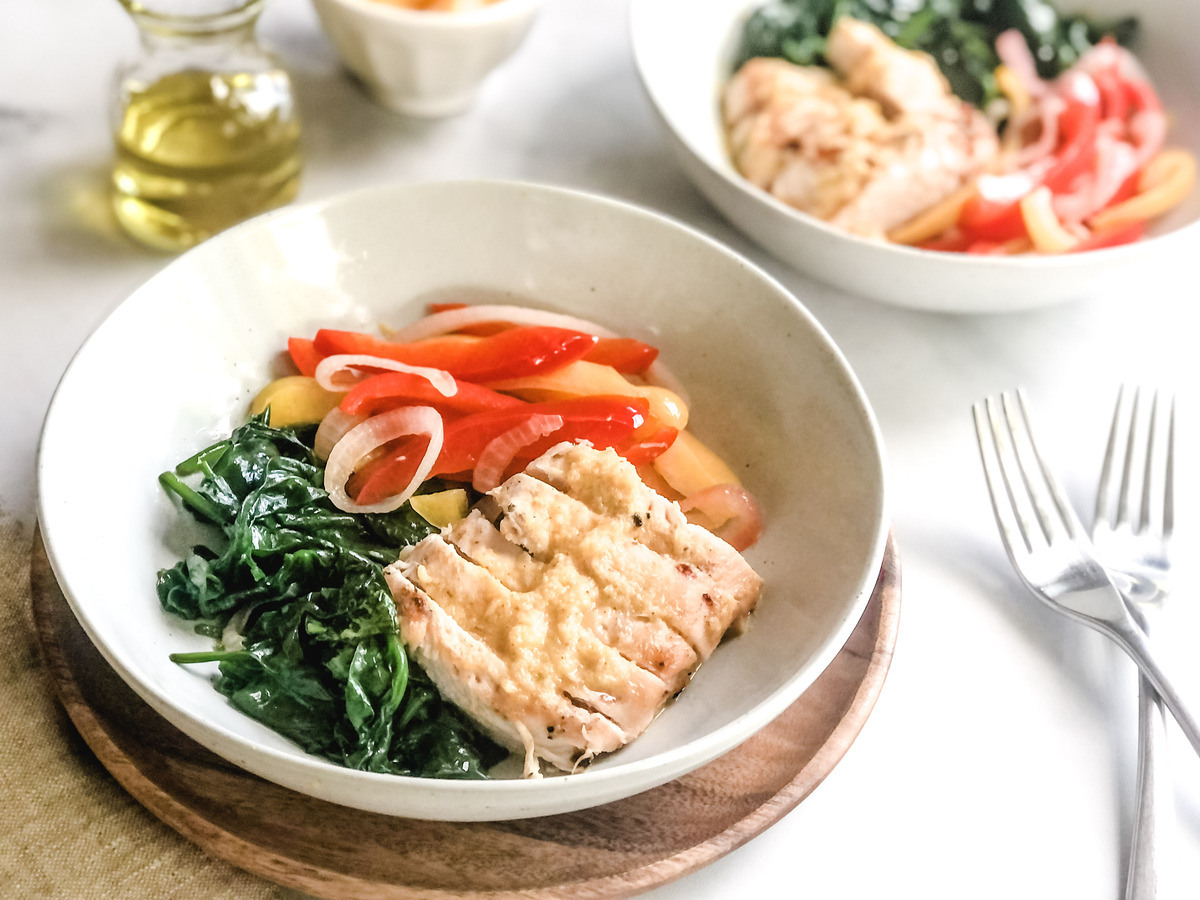 Island Chicken with Mango-Pineapple Sauce
This summer island chicken is simple and easy to prepare and can be baked or grilled. Be sure to use free range, organic chicken to ensure a healthy meal.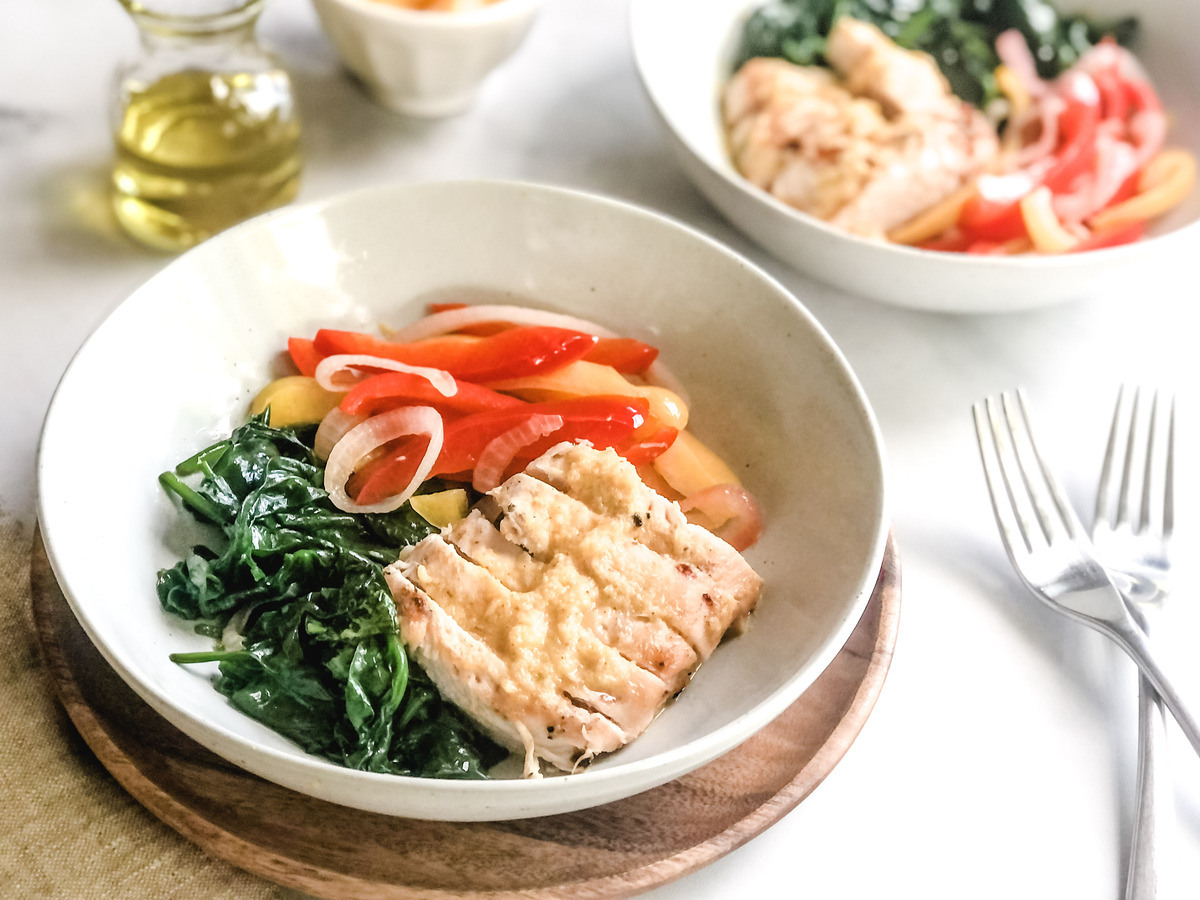 Make chicken exciting again with this tropical recipe! Marinate chicken breasts in a homemade mango and pineapple puree for a surprisingly sweet and juicy entree.
All you need are five ingredients to make the marinade, which doubles as a sauce right before serving. To make it, simply add fresh pineapple, fresh mango, lemon juice, olive oil, and cayenne pepper to a food processor, and blend until it's the consistency of thick puree. You can also double up on the ingredients so you can have extra sauce for serving time! For a quick time-saver, you can thaw frozen pineapple or mango. As a rule of thumb, use about two cups of diced pineapple and one cup of mango (or four cups and two cups, if you're doubling up).
Make enough of the puree to coat two pounds of chicken, or about four whole chicken breasts. You could also use chicken thighs or drumsticks if you prefer—just be sure to adjust the cook time accordingly. Reserve some of the sauce for serving. Cover the chicken and set it in the fridge to marinate for at least two hours, but preferably overnight for maximum flavor.
When it's time to cook, let the chicken sit out at room temperature while you preheat the oven to 375°F. Bake for about 35 minutes, or until a thermometer inserted into the thickest part of the breast registers at 165°F.
Slice the chicken, then serve over your favorite veggies (we used sautéed greens, bell peppers, and onions). Drizzle with the remaining island sauce, and serve it while it's hot!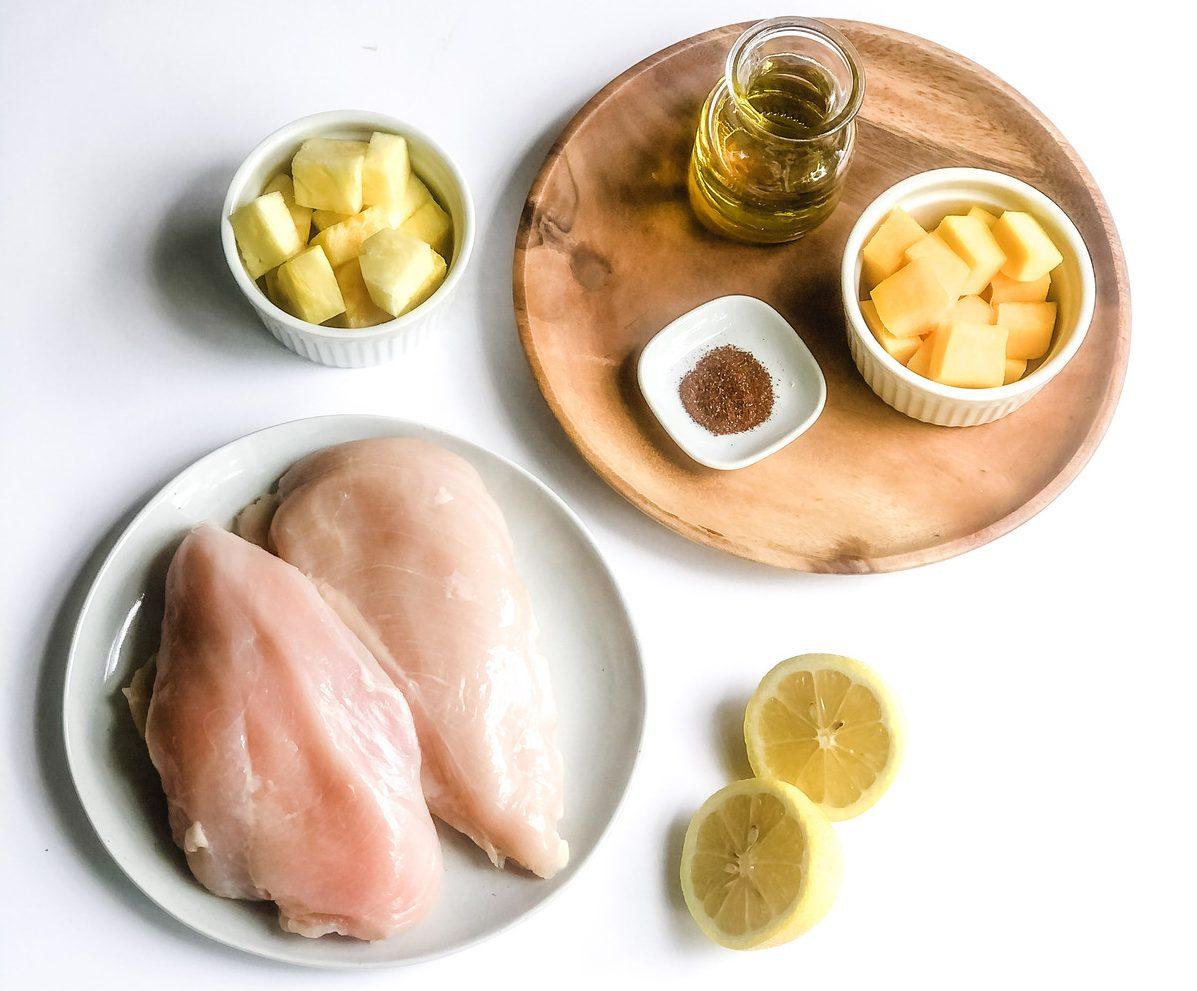 For hundreds of pure Paleo recipes be sure to check out The Real Paleo Diet Cookbook and The Real Paleo Diet Fast and Easy.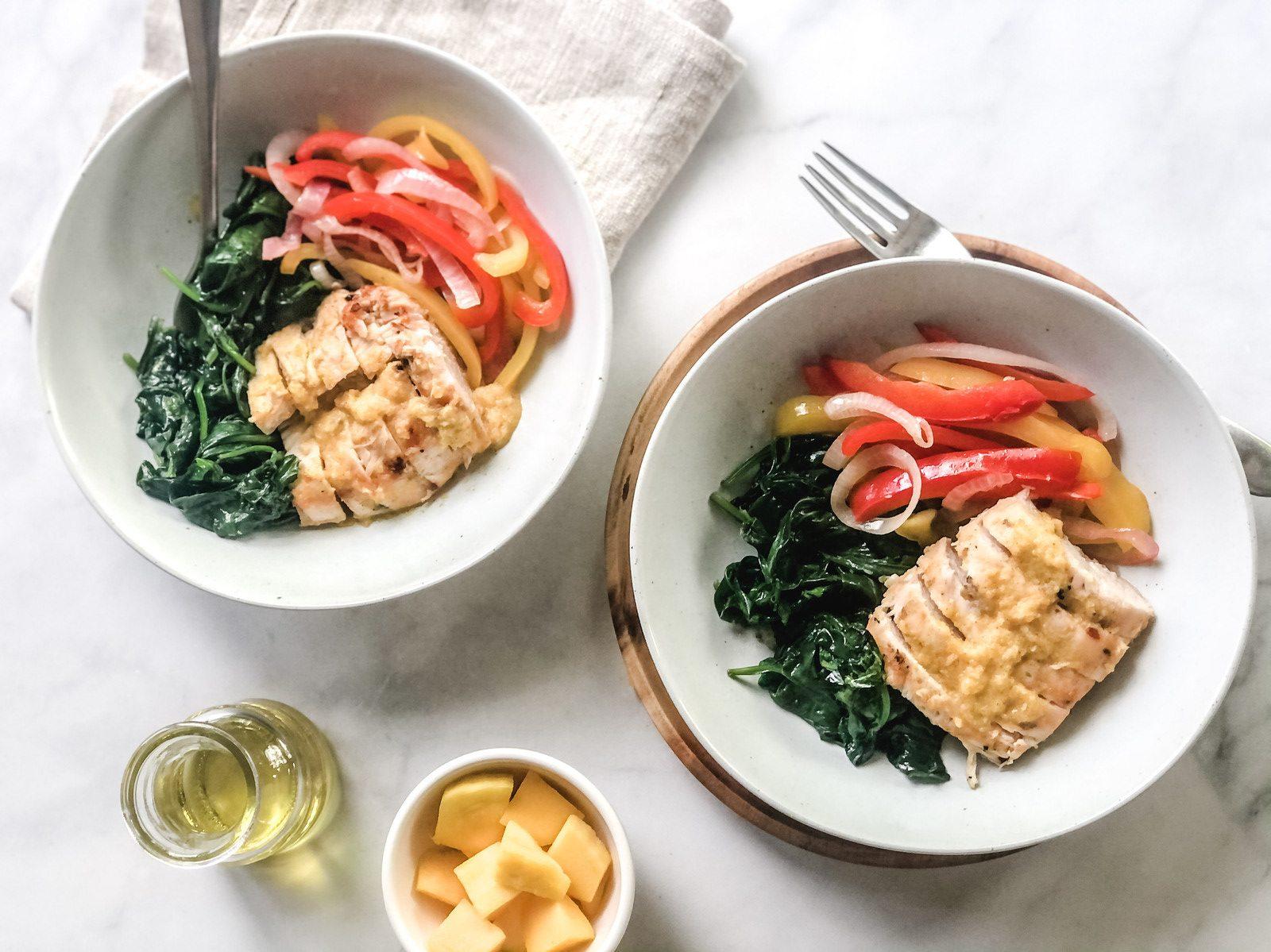 Details
Serves:

4

Prep Time:

10 minutes

Cook Time:

35 minutes

Total Time:

45 minutes
Print this Recipe
Ingredients
2 lb chicken breasts

1/2 pineapple, skinned, cored, and roughly chopped

1/2 mango, cubed

1 lemon, juiced

2 tbsp extra virgin olive oil

1/2 tsp cayenne pepper
Directions
Place chicken in a shallow baking dish and set aside.

Combine the remaining ingredients in a blender or food processor.

Coat chicken evenly with most of the mixture, reserving some to serve as a sauce. Cover the chicken with foil, transfer to the fridge and let marinate for at least 2 hours, preferably overnight.

Preheat the oven to 375°F. Meanwhile, let the chicken sit at room temperature.

Add the covered chicken to the oven and bake for 35 to 40 minutes, or until fully cooked. Slice the chicken and serve it over your favorite seasonal veggies.