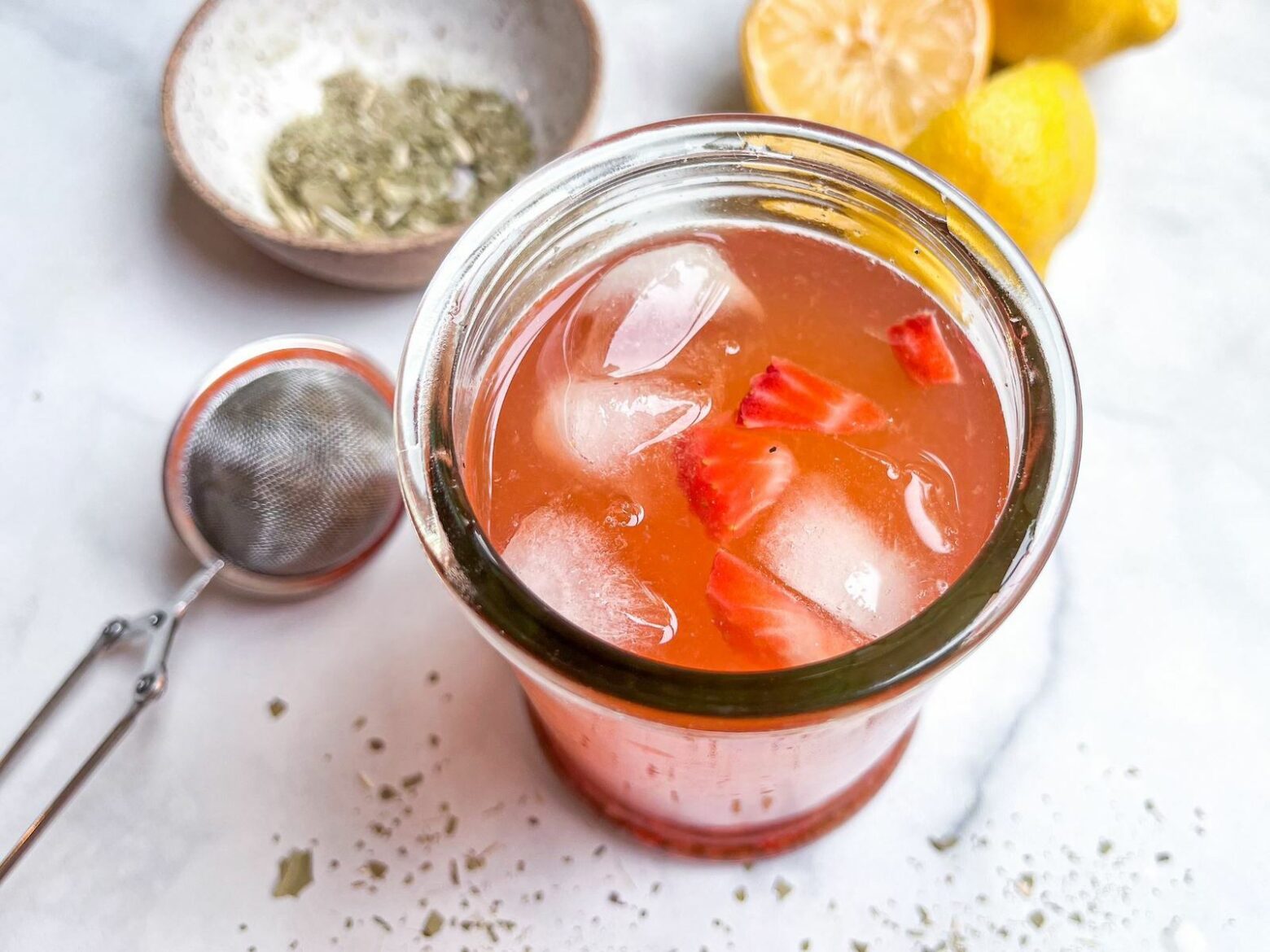 Iced Lemon-Strawberry Yerba Maté
Yerba maté is a natural alternative to tea or coffee, and when iced, it can also be referred to as tereré. Though not considered a "true" tea, maté has many similar components, such as caffeine and antioxidants known as polyphenols that have numerous health benefits, from improving cognition and digestion to reducing inflammation. It also contains the electrolytes potassium and magnesium to help with hydration.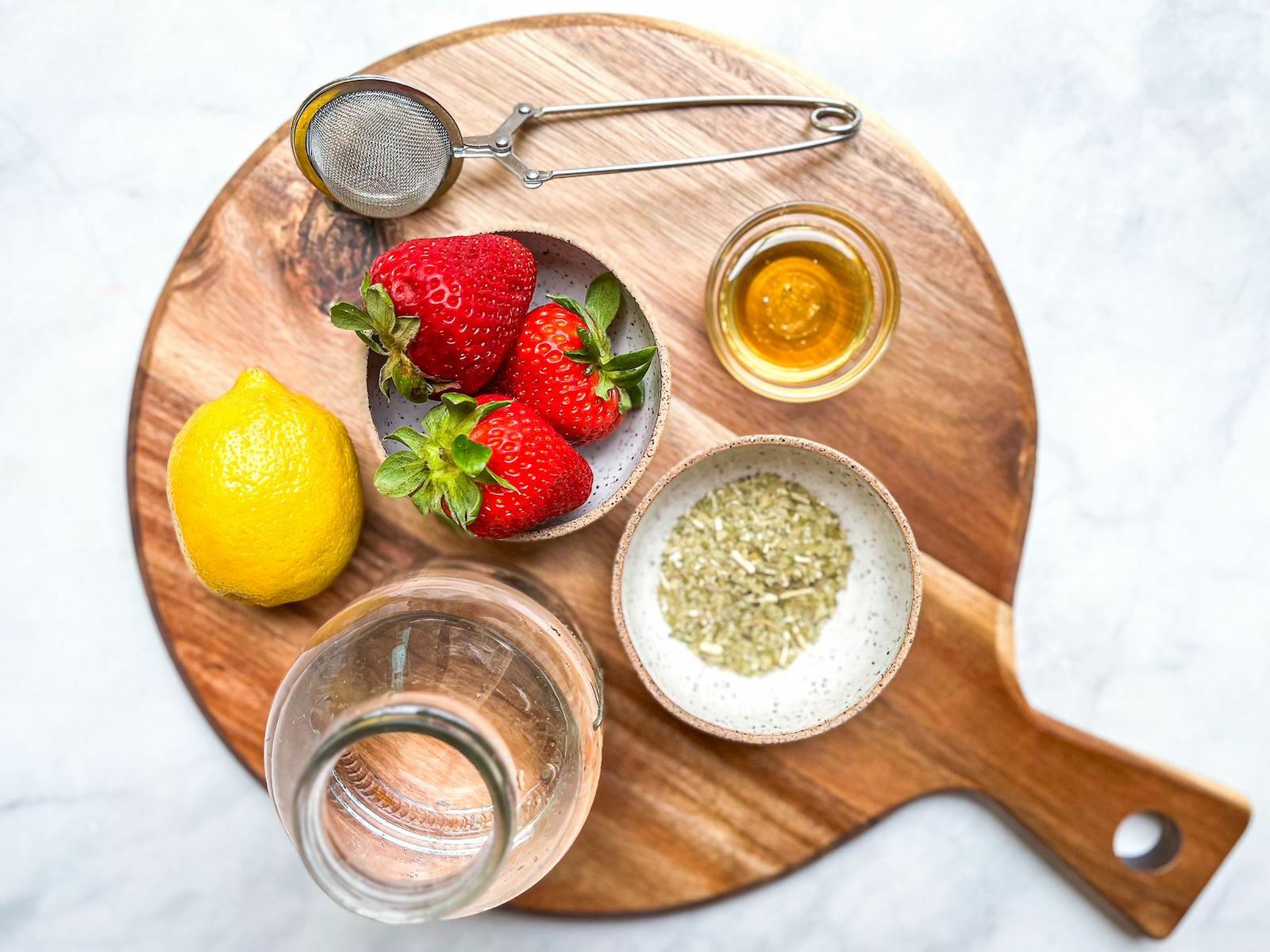 Maté has an earthy, bitter taste when served on its own, so we added the natural flavors of lemon and strawberry to enhance this classic South American drink. This recipe can be made the night before and ready to take on the go the following morning, or as a refreshing beverage on a hot summer day.
Tip:
It's best to buy yerba maté in small portions to keep the herbs from going stale over time. Buying it in smaller amounts will help maintain its flavor.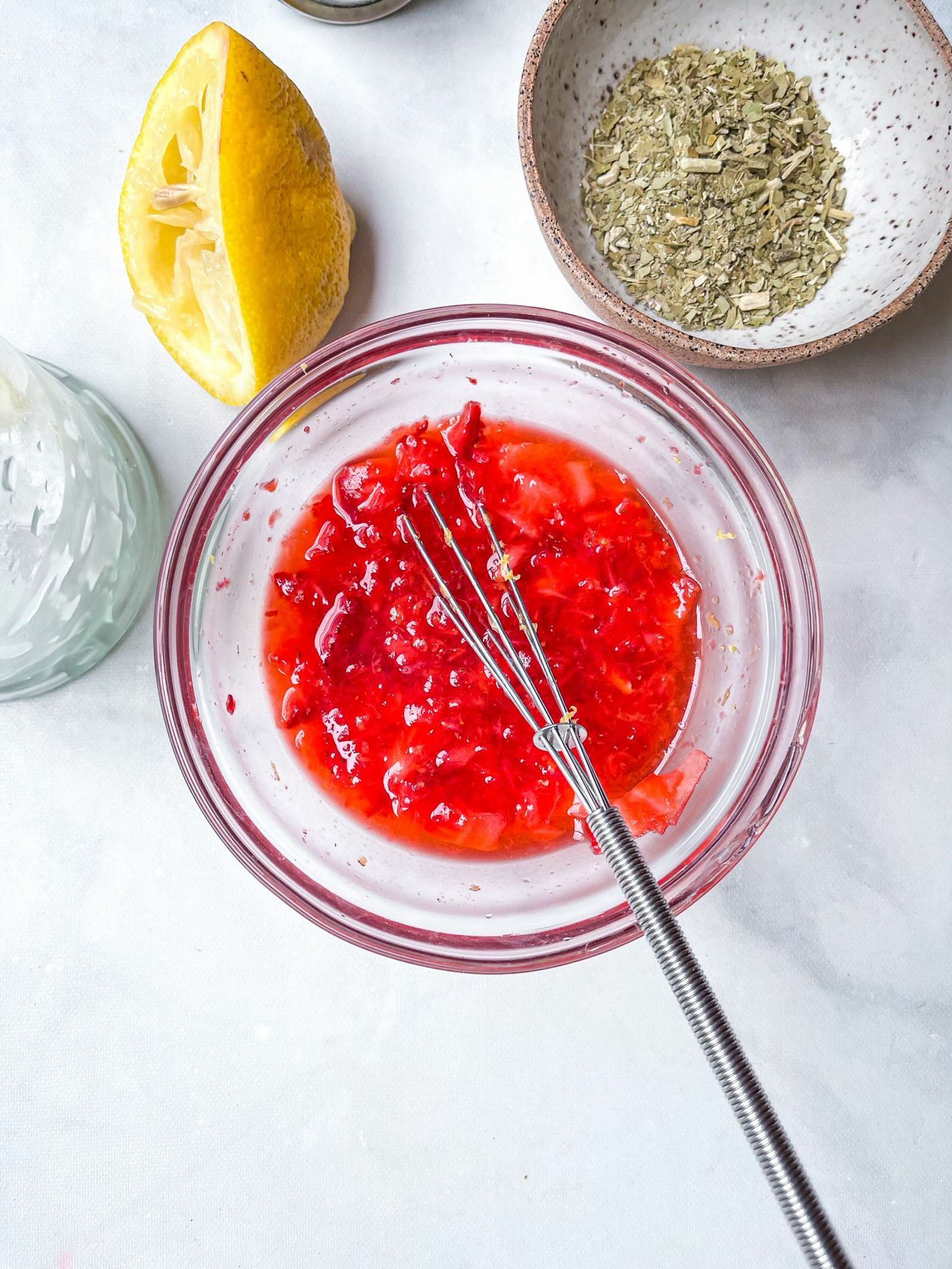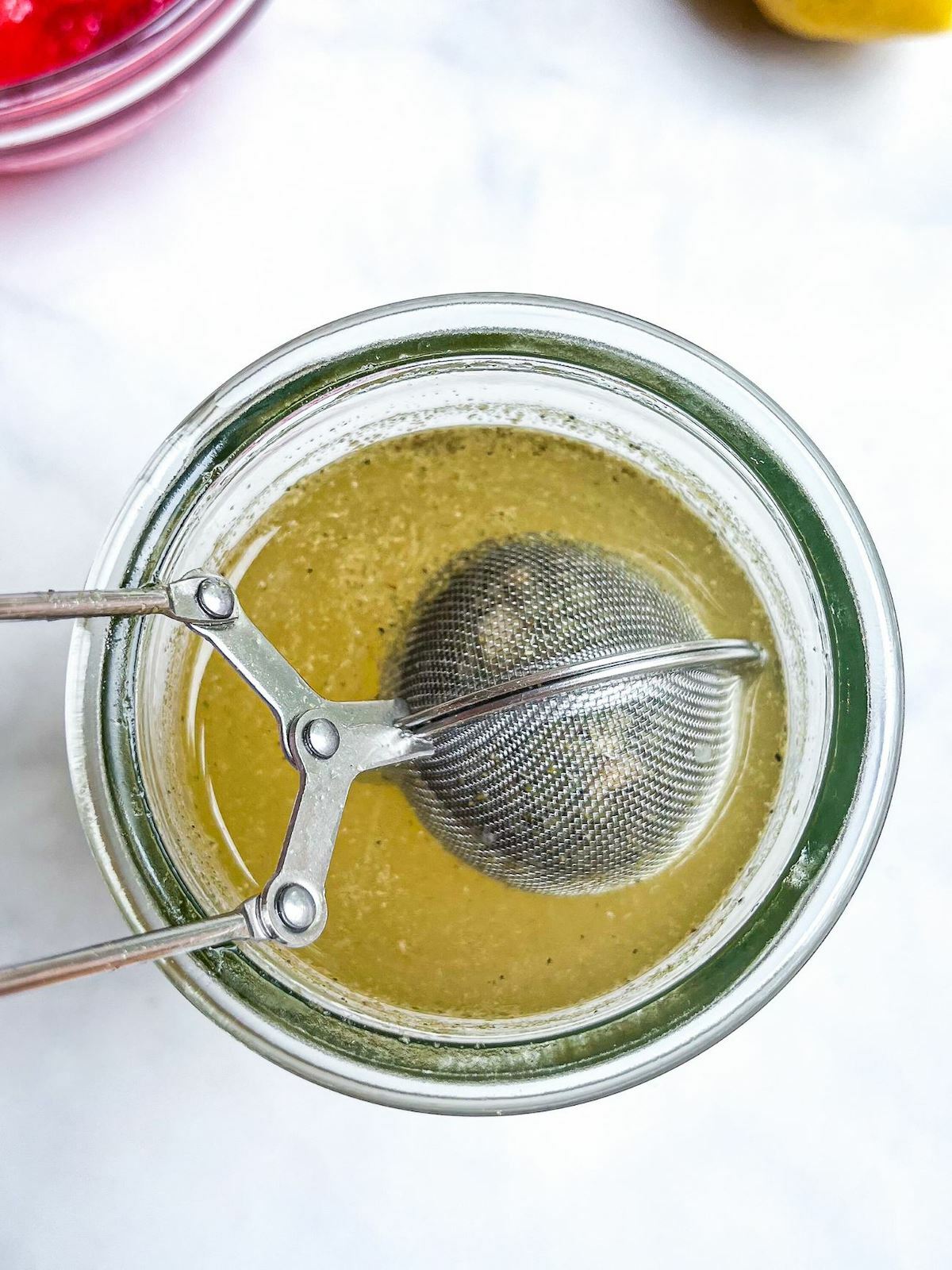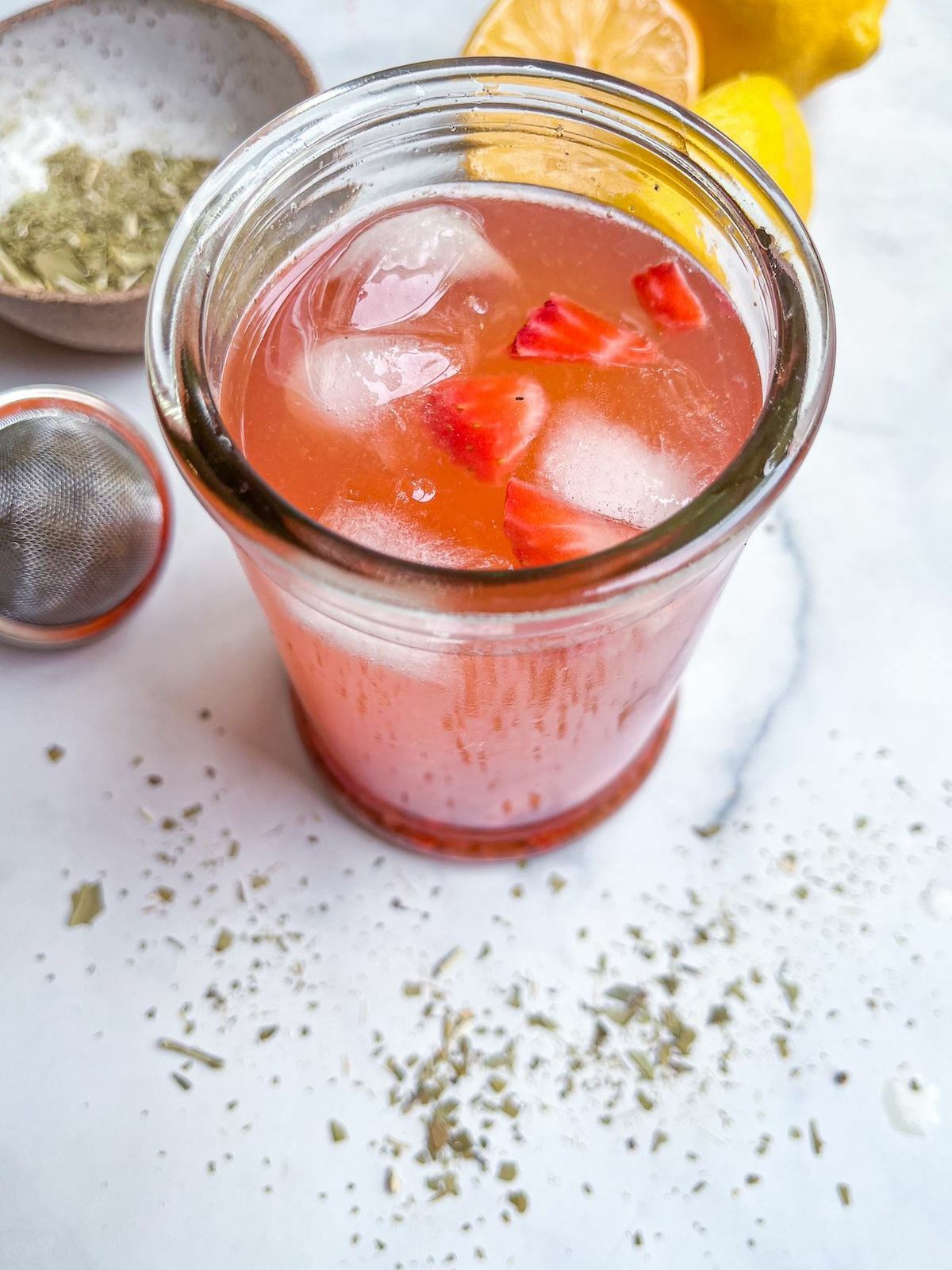 Details
Recipe by: Jess Case
Serves:

2

Meal:

On the Go
Prep Time:

15 minutes

Total Time:

15 minutes
Ingredients
2 cups filtered water

4 tsp loose yerba maté

1 1/4 tsp raw honey

3 tbsp lemon juice

1 tsp lemon zest

1/4 cups strawberries, chopped and muddled
Directions
Pour water into a pot or tea kettle and bring to a simmer. Turn off heat.

Using a tea strainer, steep yerba maté leaves in teapot or two mugs with hot water for 10 minutes. Let cool.

Meanwhile, start the lemon-strawberry syrup. In a small bowl, whisk honey, lemon juice, lemon zest, and muddled strawberries until well combined.

When the maté is ready, stir in ice cubes and 2 tablespoons of syrup per serving.

For best results, chill at least four hours, or overnight.