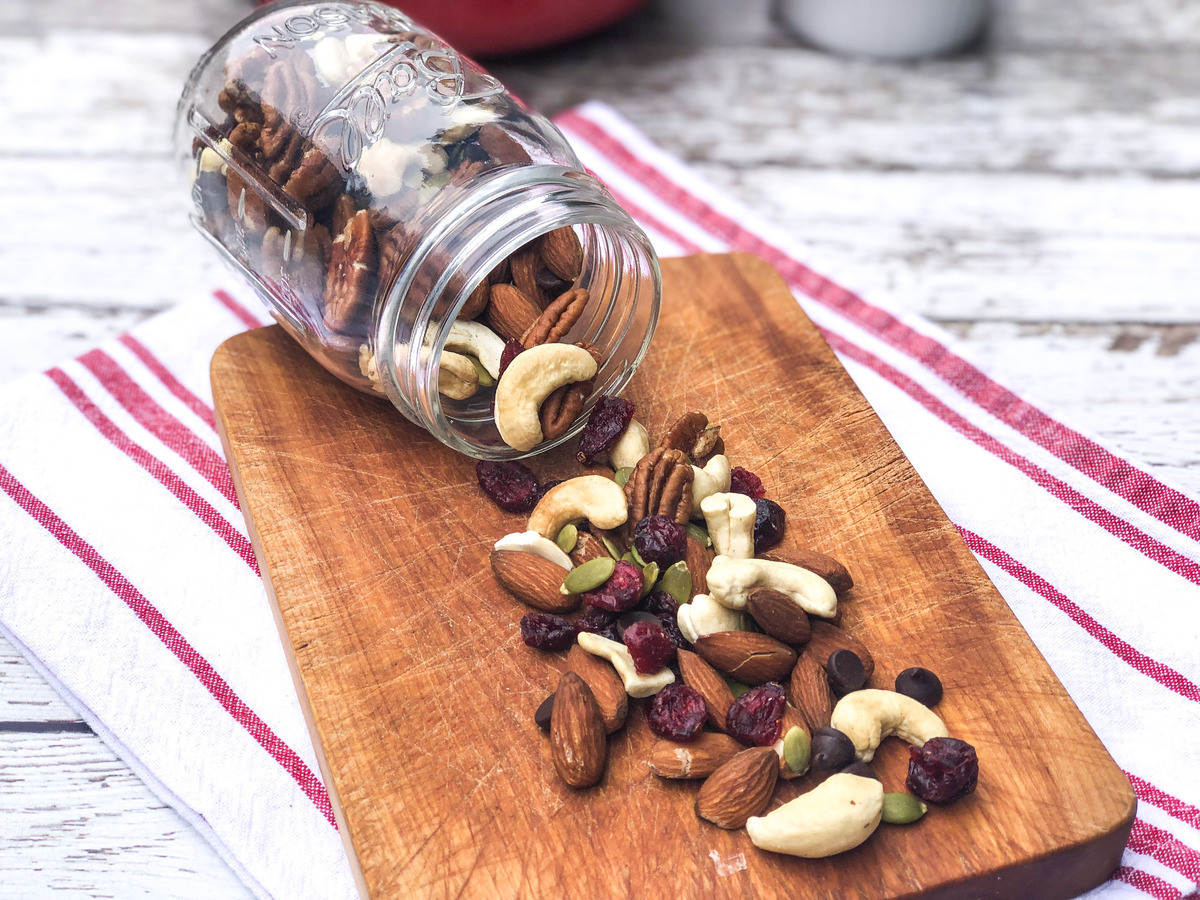 Are you getting bored of snacking on a handful of almonds? All it takes is five minutes to mix up a Paleo-approved trail mix. The combinations are endless, so you won't get tired of it!
Why make your own trail mix? You can actually save money if you buy nuts and seeds in bulk, and portion them out into on-the-go mixes. Plus, you know exactly what's going into it, and you can ensure that everything is 100-percent Paleo approved.
To keep things simple, this recipe uses raw almonds, pecans and cashews as the base, then adds in smaller amounts of pumpkin seeds, dried fruit, and dark chocolate.
Of course, the best part of this recipe is that it's fully customizable to whatever you have on hand. Here are some ideas for other ingredients you can throw in or substitute:
Coconut chips
Walnuts
Macadamia nuts
Pistachio nuts
Hazelnuts
Sunflower seeds
Flax seeds
When choosing chocolate to go into your trail mix, stick with either cacao nibs or 99-percent cacao dark chocolate to keep it Paleo. If you want to add less pure dark chocolate or a few chopped dates, keep in mind that it will make this recipe PaleoFLEX™ instead of TRUEPALEO™.
You can mix up your trail mix in a bowl, then add them to a lidded container, or simply put them directly in a container or sealable plastic bag and shake gently to combine. Store your Paleo trail mix in the refrigerator for one month to prevent the chocolate chips from melting and to keep the nuts from going rancid.
Tip: Your trail mix will last even longer in the freezer!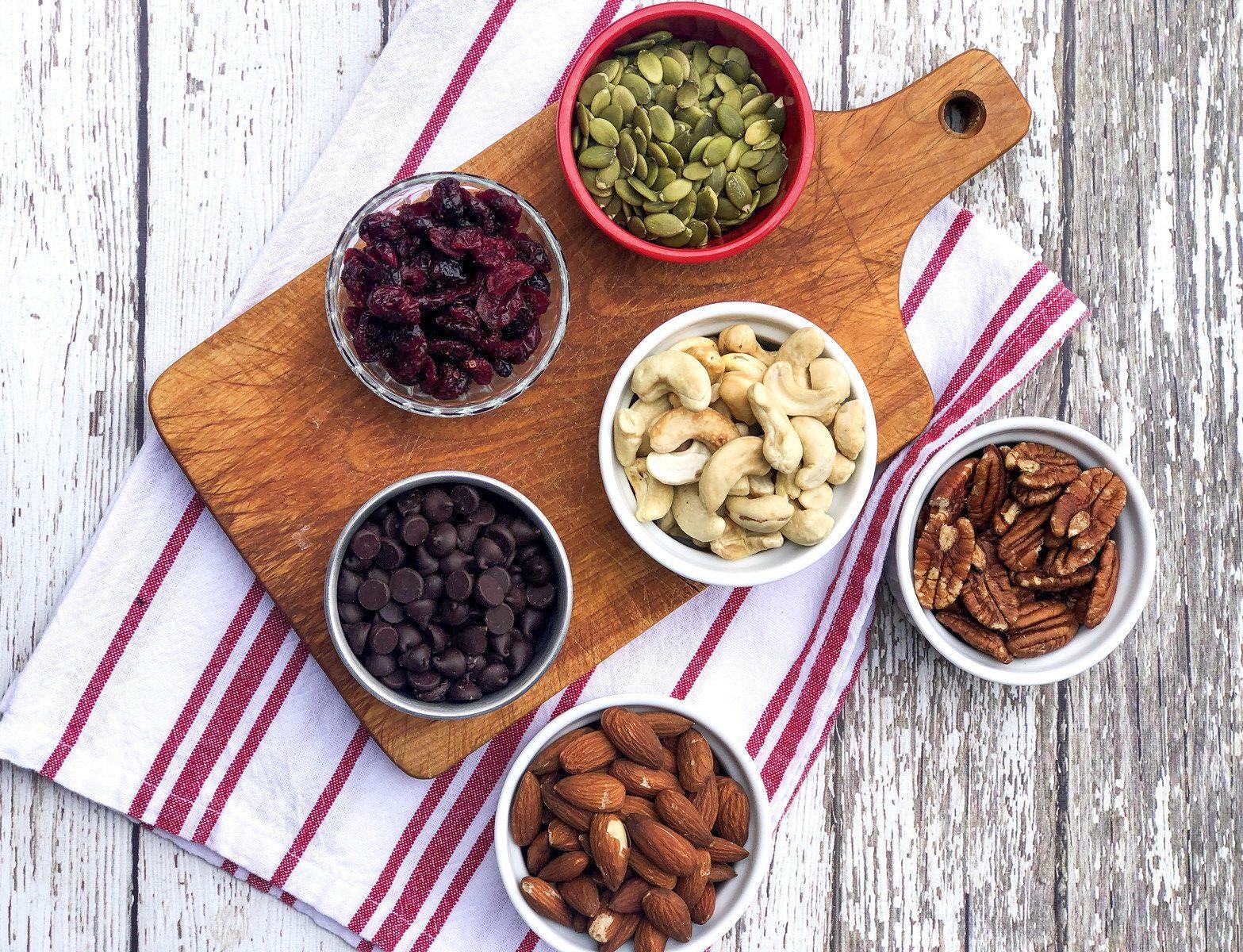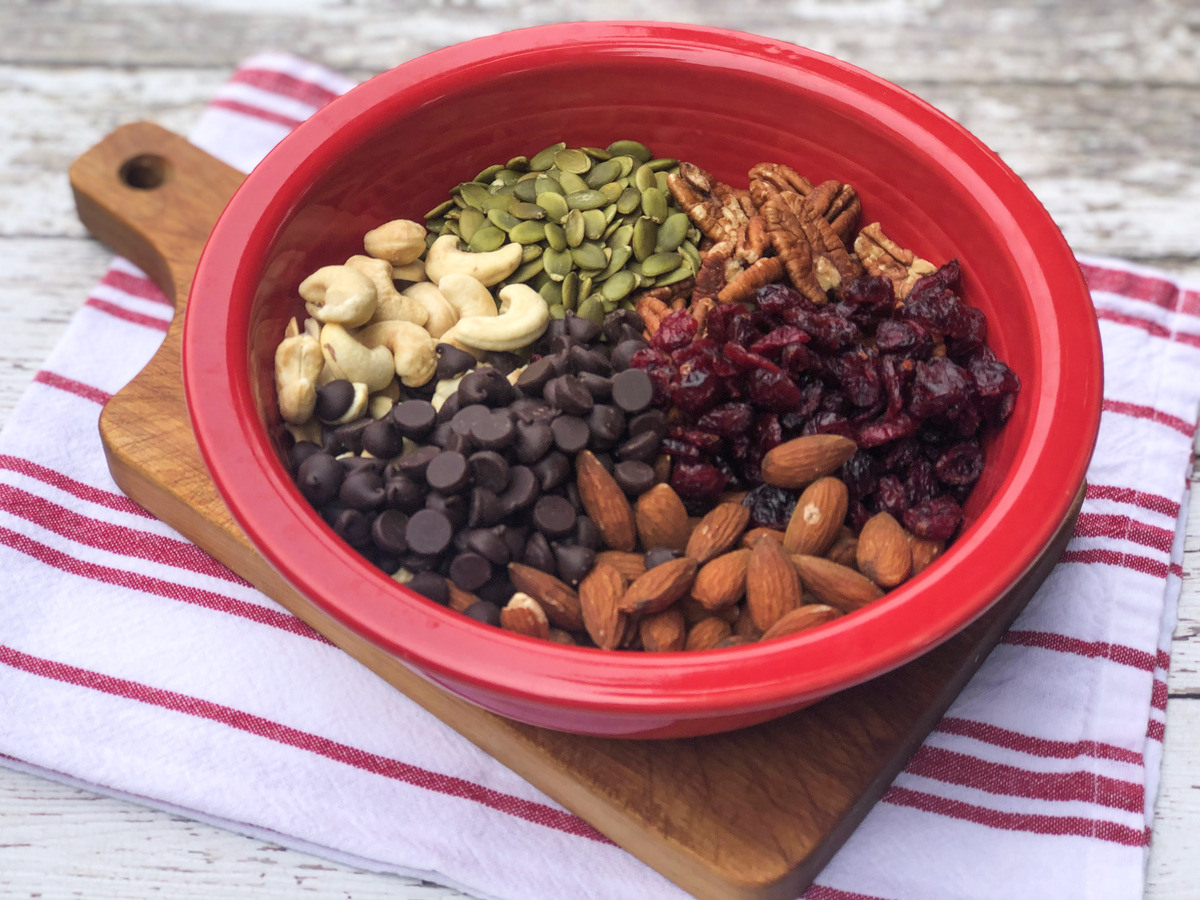 For hundreds of pure Paleo recipes be sure to check out The Real Paleo Diet Cookbook  and The Real Paleo Diet Fast and Easy.
Details
Recipe by: Jess Case
Serves:

16

Meal:

Anytime
Prep Time:

5 minutes

Total Time:

5 minutes
Ingredients
1 cups unsalted raw almonds

1 cups unsalted raw pecans

1 cups unsalted cashews

1/3 cups unsalted raw pumpkin seeds

1/3 cups unsweetened dried cranberries or golden raisins

1/4 cups cacao nibs or 99-percent cacao chocolate chips
Directions
Add all ingredients together in to a container with a lid. Shake gently to mix.

Store in the fridge for up to one month.