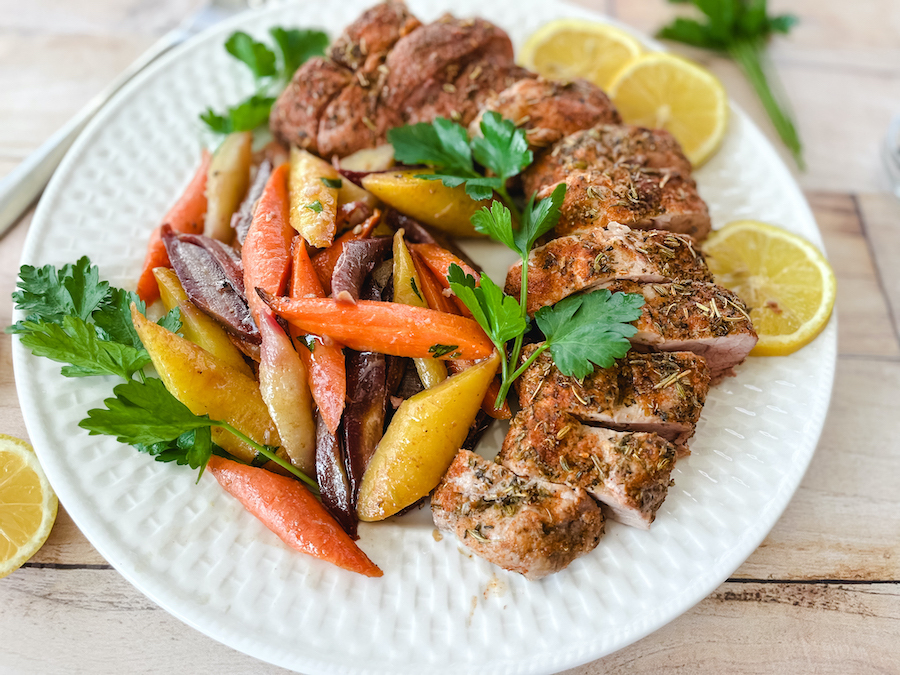 Herb-Rubbed Pork Tenderloin
Juicy pork tenderloin is coated in a homemade spice mix and roasted to perfection in this easy 30-minute meal.
Need to switch up your protein? Pork tenderloin is an excellent choice. It's a lean cut of pork, yet still deliciously tender. Plus, it's filled with B-vitamins and minerals like zinc and potassium.
This simple recipe is for purists who like to let the quality of their meat shine as the star of the meal. Start with a large tenderloin, and use a fork to pierce the meat on all sides. This will allow the seasonings to penetrate the meat, simulating the effect of a longer marinade.
Rub the meat with avocado oil and lemon juice, then mix up an herb-spice blend and rub it over the top. We used a zesty combination of onion powder, cumin, basil, oregano, rosemary, thyme, fennel seeds, paprika, and black pepper, but you can switch it up depending on what you have in your spice cabinet.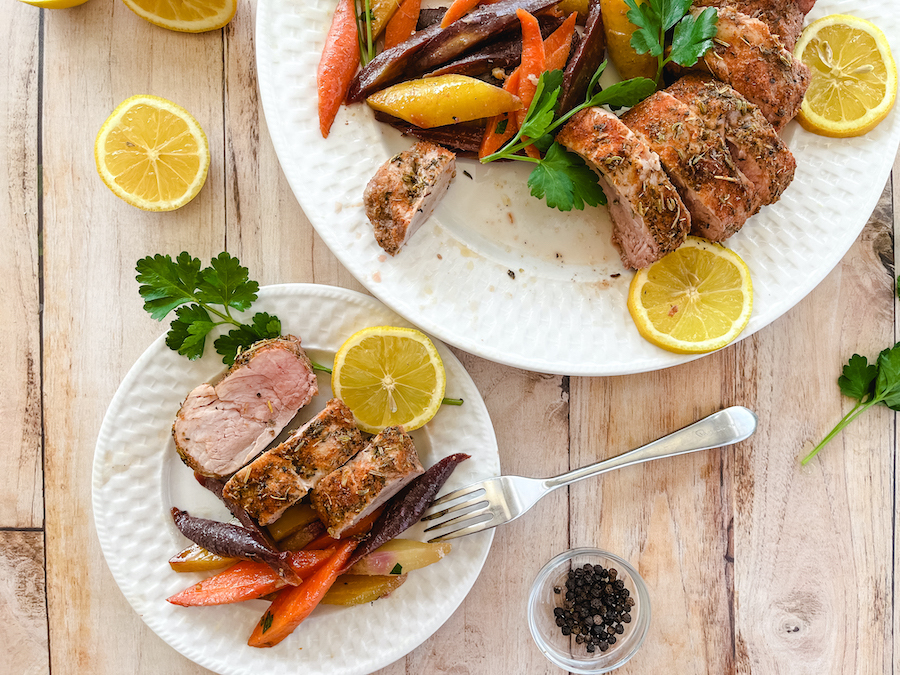 Set the tenderloin in the oven and roast for about 25 minutes, or until the center temperature reaches 160°F. An oven-safe thermometer is best to use here, so you can cook it just until it hits your target temperature and doesn't overcook.
Let the meat rest for at least 10 minutes to allow the juices to redistribute, then slice into one-inch-thick pieces. Serve with a drizzle of juices from the pan, and enjoy!
Tip: This recipe pairs perfectly with honey-glazed carrots. They both cook at the same temperature for 25 minutes, so be sure to prep them along with the meat, then set them both in the oven at the same time. Enjoy!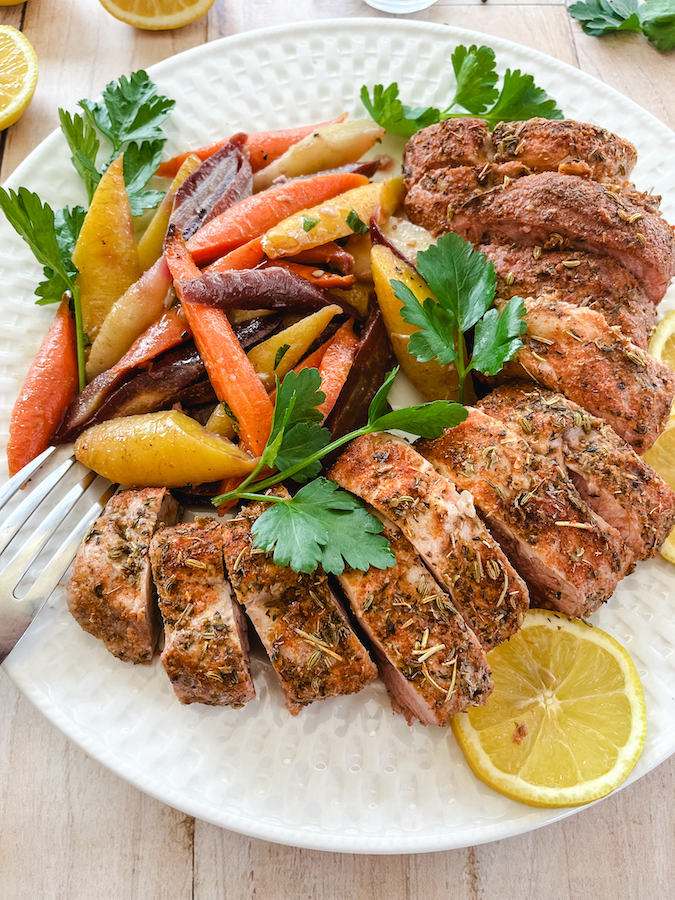 For hundreds of pure Paleo recipes be sure to check out The Real Paleo Diet Cookbook and Real Paleo Fast and Easy.

Details
Prep Time:

5 minutes

Cook Time:

25 minutes

Total Time:

30 minutes
Ingredients
1 lb pork tenderloin

2 tsp avocado oil

2 tbsp fresh lemon juice

1 tsp onion powder

1 tsp cumin

1/2 tsp dried basil

1/2 tsp dried oregano

1/2 tsp dried rosemary

1/2 tsp dried thyme

1/2 tsp fennel seeds

1/2 tsp smoked paprika

1/4 tsp black pepper
Directions
Preheat the oven to 400°F and line a baking sheet with parchment paper.

Use a fork to pierce the tenderloin on all sides, then rub the avocado oil and lemon juice into the meat.

In a small bowl, combine the remaining dry spices. Pat the spice blend evenly over the tenderloin.

Set the tenderloin on the prepared baking sheet and roast for 25 minutes, or until it has a nice crisp on the outside and the internal center temperature reaches 160°F.

Let the tenderloin rest for 10 minutes before slicing. Serve drizzled with juices from the pan, and enjoy!