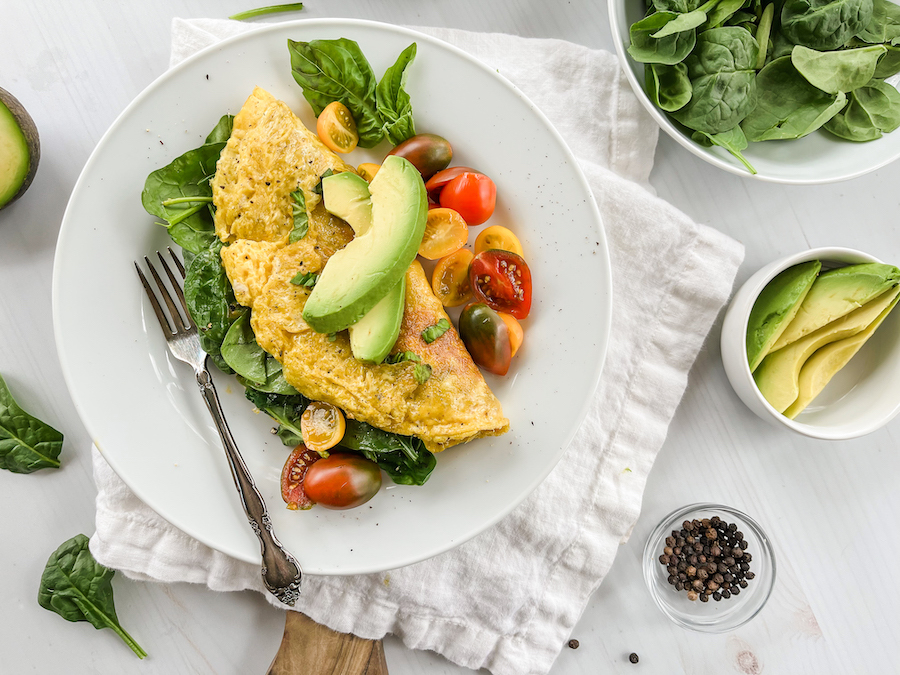 Healthy SoCal Omelet with Avocado
Eat like a Californian: healthy, local, and green! This super easy four-egg omelet is stuffed with fresh spinach and topped with creamy avocado for a hearty start to your day.
If you're pinched for time in the morning, this quick omelet is the way to go. You can have it on the table in under 10 minutes, and it's so simple, that you'll have it memorized after making it just once.
Start by whisking eggs in a small bowl until foamy. Meanwhile, heat olive oil in a skillet until hot. Add the eggs to the hot skillet and tilt the pan to help spread out the eggs evenly. Once the eggs start to set, use a spatula to lift up the sides, continuing to tilt the pan to get as much contact with the eggs as possible.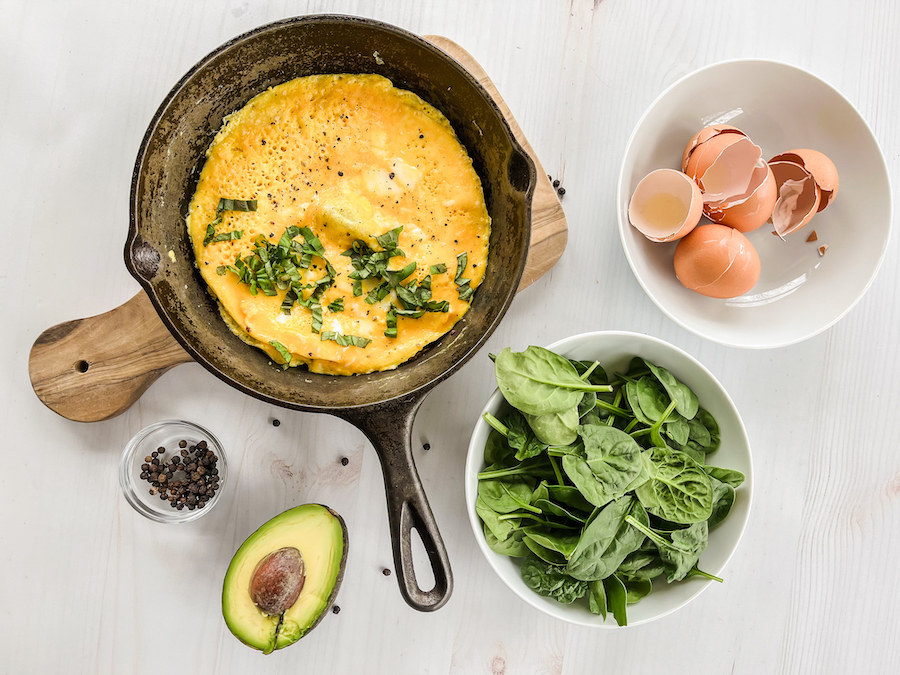 Once the eggs are almost set, add the spinach, basil, and a sprinkle of black pepper on one side, then fold the other side over the top. Reduce the heat to low and cover the pan to finish the eggs and to wilt the spinach. When it's done, gently slide the omelet onto a plate and top with sliced avocado.
Serve with a side of colorful grape tomatoes for a true California-inspired breakfast!
Tip: We kept this recipe simple, but you can easily add other salt-free seasonings or herbs to this omelet to make it your own. You can saute the spinach in another pan if you prefer them softer. You can also consider adding mushrooms or adding meat for even more protein.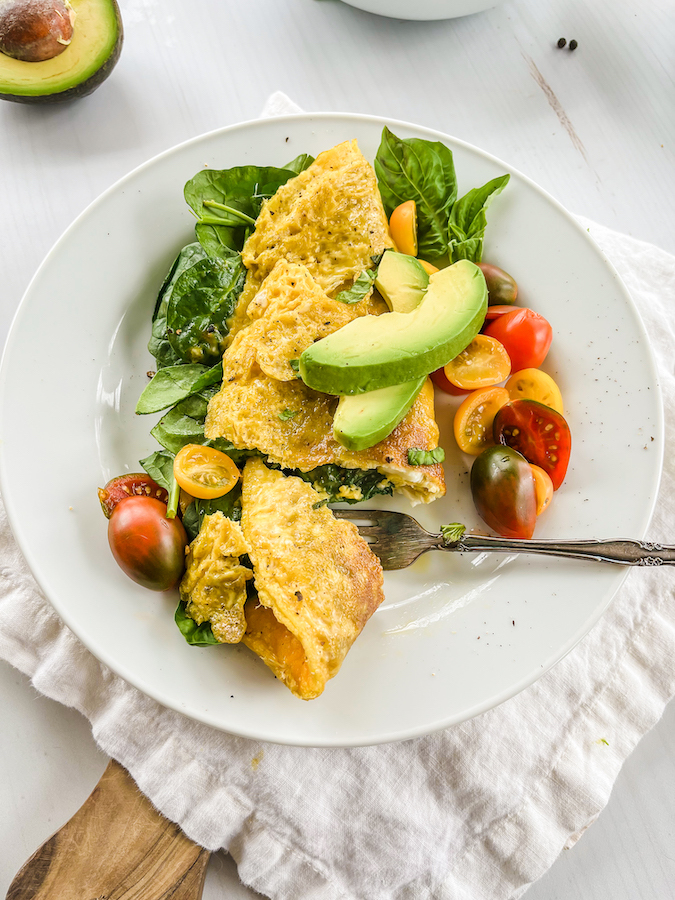 For hundreds of pure Paleo recipes be sure to check out  The Real Paleo Diet Cookbook  and  The Real Paleo Diet Fast and Easy.
Details
Recipe by: Jess Case
Serves:

2

Meal:

Breakfast
Prep Time:

3 minutes

Cook Time:

5 minutes

Total Time:

8 minutes
Ingredients
1 tbsp extra virgin olive oil

4 eggs, beaten

2 cups baby spinach

1 tsp fresh basil, finely chopped

Freshly ground black pepper

1 avocado, sliced
Directions
Heat the olive oil in a small skillet over medium heat. Add the beaten eggs and tilt the pan to spread them out evenly over the hot pan.

When the eggs are almost set, place the spinach on one side, sprinkle with basil and pepper and fold in half. Reduce the heat to low, cover, and simmer for one minute.

Slide the omelet onto a plate and top with sliced avocado. Serve hot