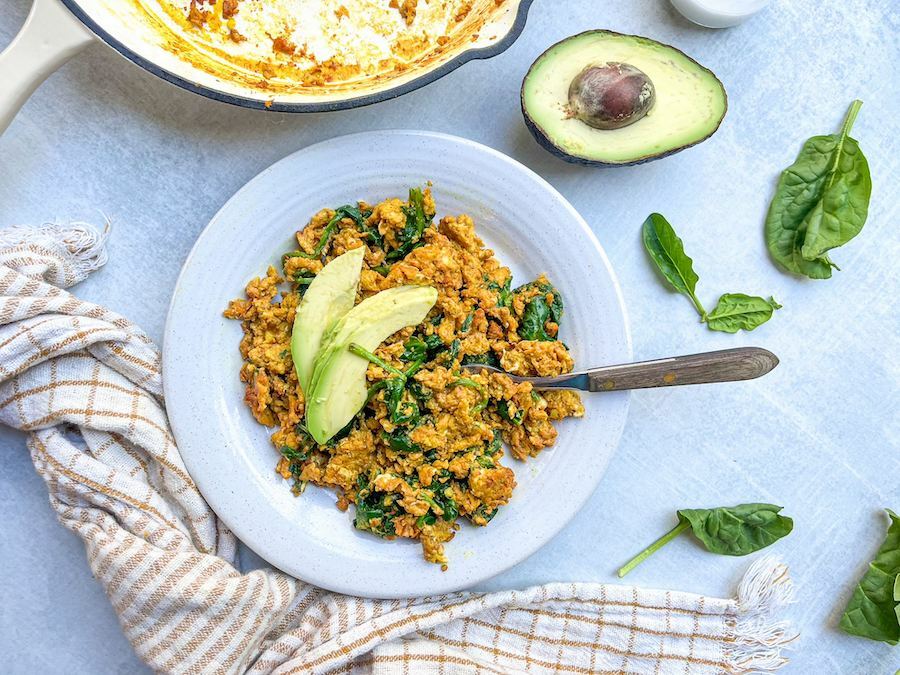 Golden Turmeric Scrambled Eggs

Looking for a nourishing, anti-inflammatory breakfast? Start your morning by supercharging your eggs with an additional antioxidant boost.
This flavorful meal contains inflammation-fighting curcumin, a compound found in turmeric. It's especially helpful for reducing inflammation in the gut—just be sure to add a bit of black pepper to help your body absorb it.
While the pan is heating, whisk eggs and coconut until thoroughly combined. Gently fry the garlic and cook down the spinach leaves for a few mins—you may add a splash of water if they stick.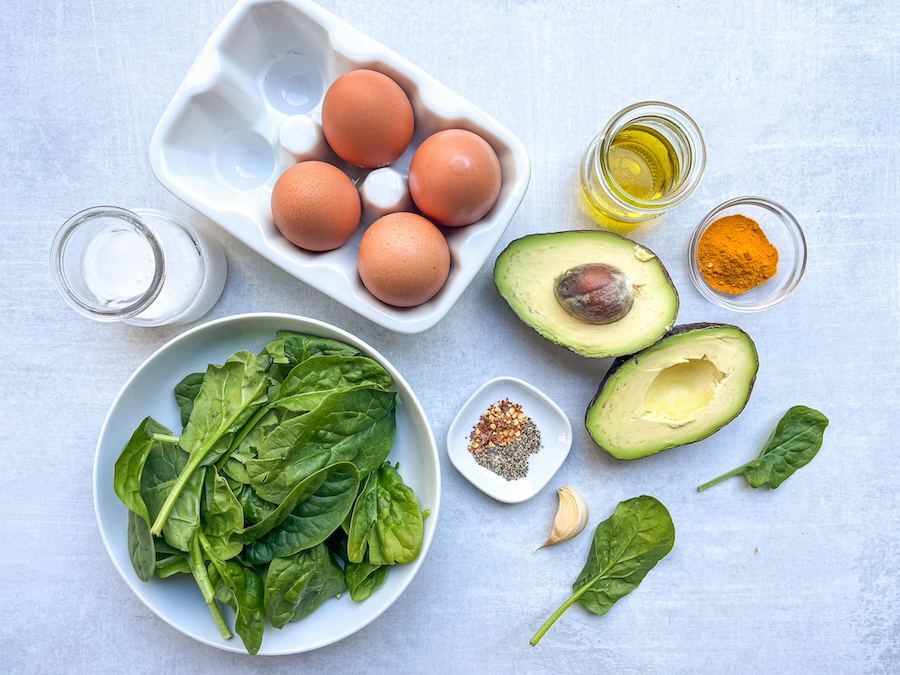 Finally, cook the scrambled eggs until they form large, soft curds. Top with black pepper and avocado and you're ready to enjoy this powerful breakfast meal in no time!
Tips:
Swap spinach for kale or add cooked broccoli or cauliflower to give this dish an extra boost of veggies.
If you want to use fresh turmeric instead of powder, grate 1-2 teaspoons into the egg mixture.
Autoimmune Protocol (AIP) omissions and substitutions are listed in the recipe ingredients.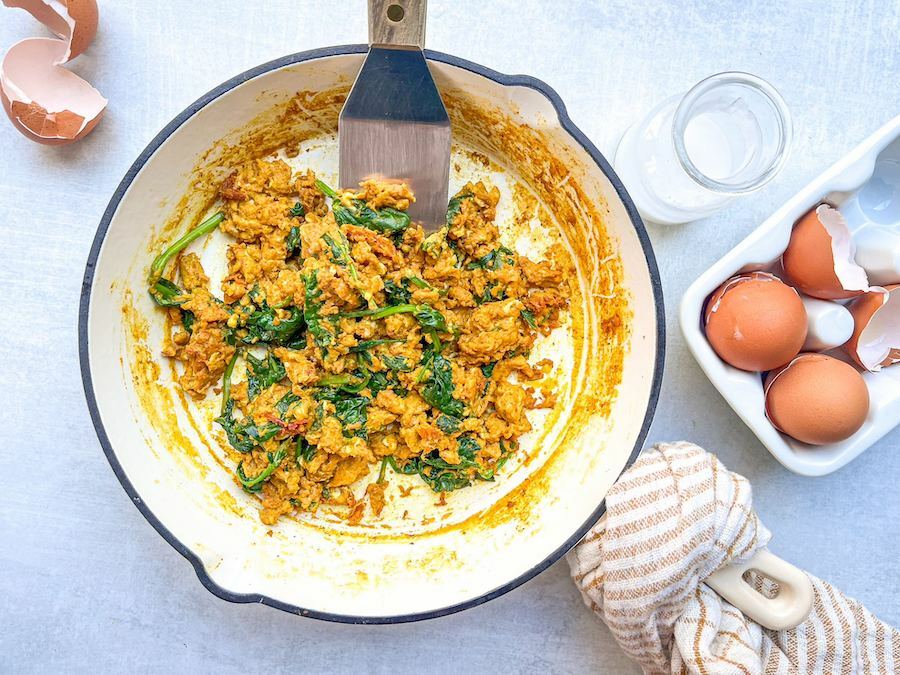 Details
Recipe by: Jess Case
Serves:

2

Meal:

Breakfast
Prep Time:

5 minutes

Cook Time:

10 minutes

Total Time:

15 minutes
Ingredients
1 tsp olive or coconut oil

1 garlic clove, minced

1 cups baby spinach

4 eggs (AIP – omit egg whites)

1/4 cups coconut milk

1/8 tsp red pepper flakes (AIP – omit)

2 tsp ground turmeric

1 avocado, sliced

1/8 tsp black pepper (AIP – omit)
Directions
Heat olive or coconut oil in an 8-inch non-stick skillet over medium-high heat. Sauté garlic for 30 seconds. Add spinach and cook until wilted, 2 to 3 minutes.

Whisk together eggs, coconut milk, red pepper flakes, and turmeric in a small bowl. Pour into pan and stir continuously for 5 to 8 minutes until eggs are no longer runny.

Transfer to a plate. Add avocado and season with black pepper. Serve warm.