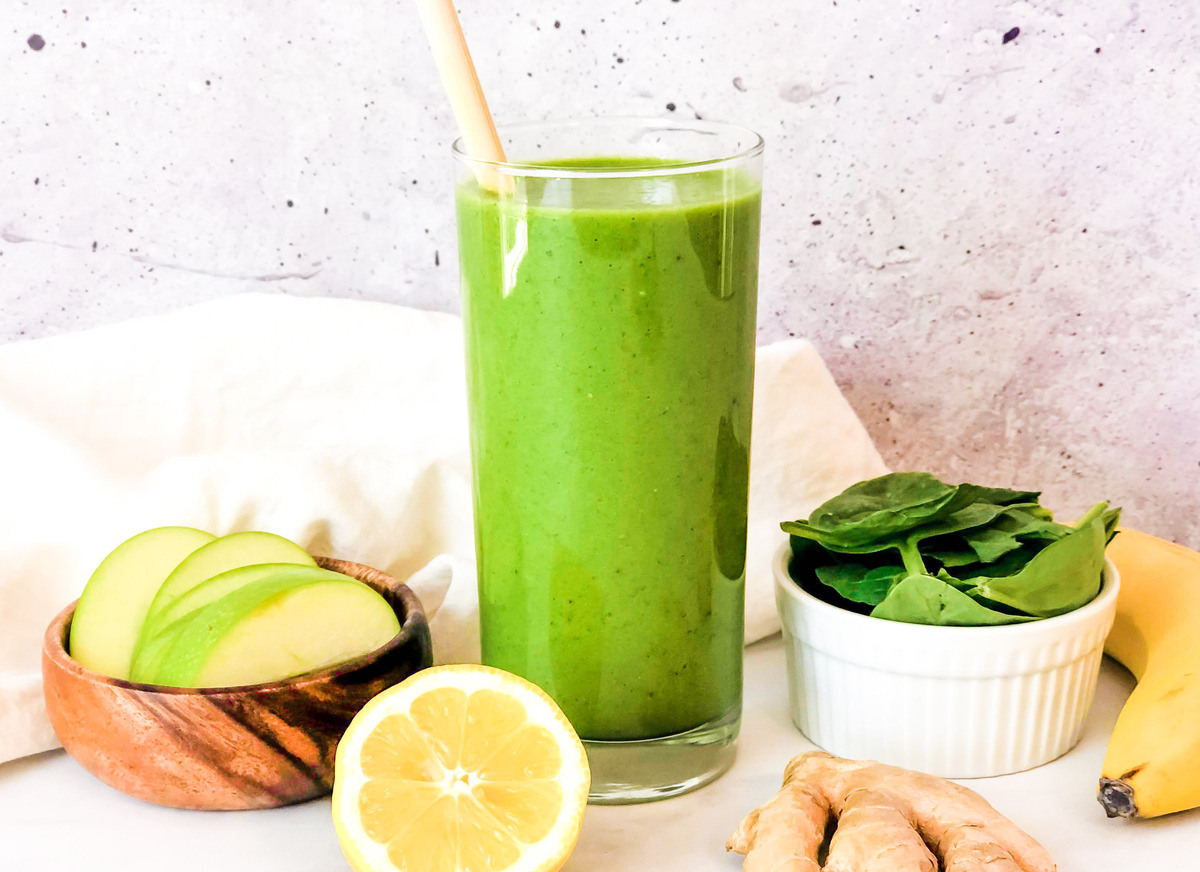 Ginger Spinach Smoothie
Blend up this light and refreshing green smoothie for a tasty way to power your morning.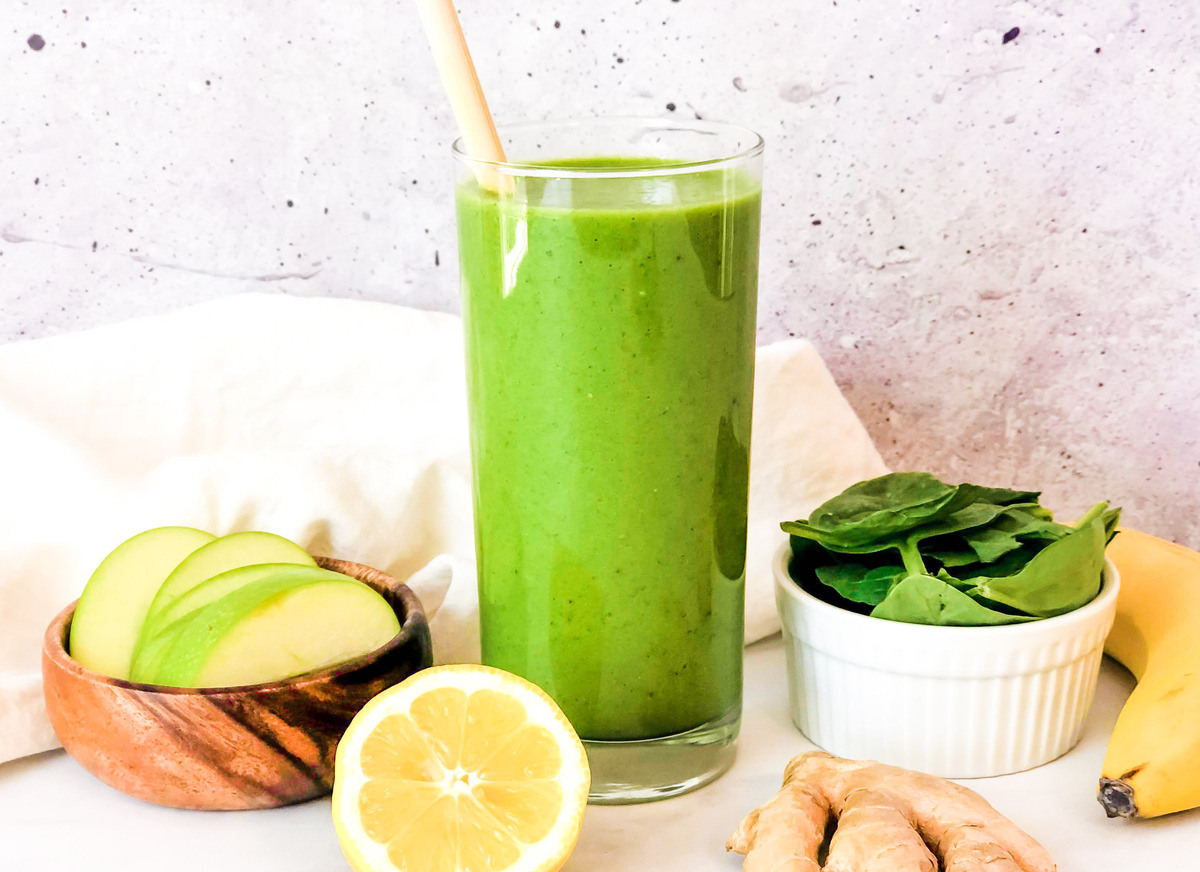 Sick of the same old green spinach smoothie? Switch things up with this zesty beverage made with refreshing green apple, peppery ginger, and fresh lemon juice.
It's super easy to make this green smoothie. For best results, use a high-powered blender, like a Vitamix. Put the liquids in first to help the blender do its job!
We used creamy coconut milk for the base, but you can also use almond milk or any other non-dairy milk. Next, add baby spinach, a frozen banana, lemon juice, half of a chopped green apple, and grated ginger. If you want, you can also add a tablespoon of fresh parsley for a nice herbal touch.
If you don't have any frozen bananas, use a few cubes of frozen mango to help keep the smoothie nice and cold. You could add ice cubes if you wish, but keep in mind that it can water down the smoothie if you don't drink it straight away. For best results, use a frozen, chopped banana!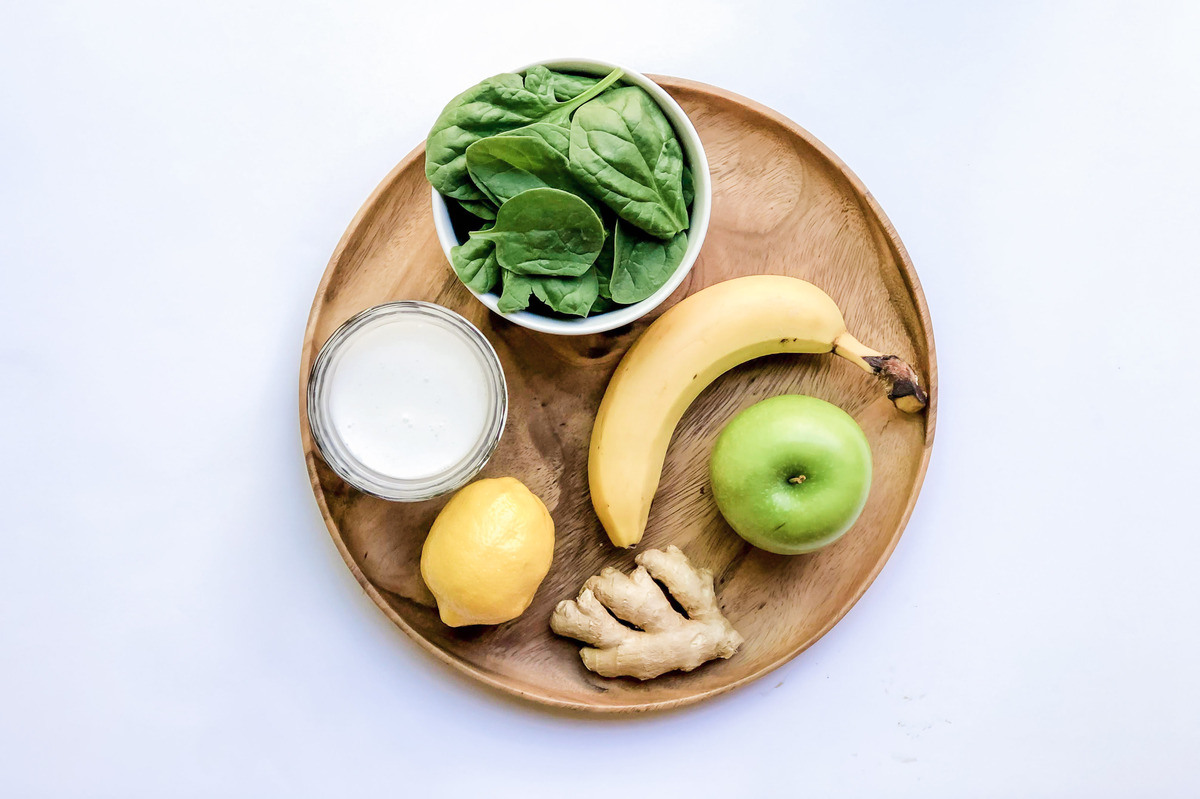 For hundreds of pure Paleo recipes be sure to check out  The Real Paleo Diet Cookbook  and  The Real Paleo Diet Fast and Easy.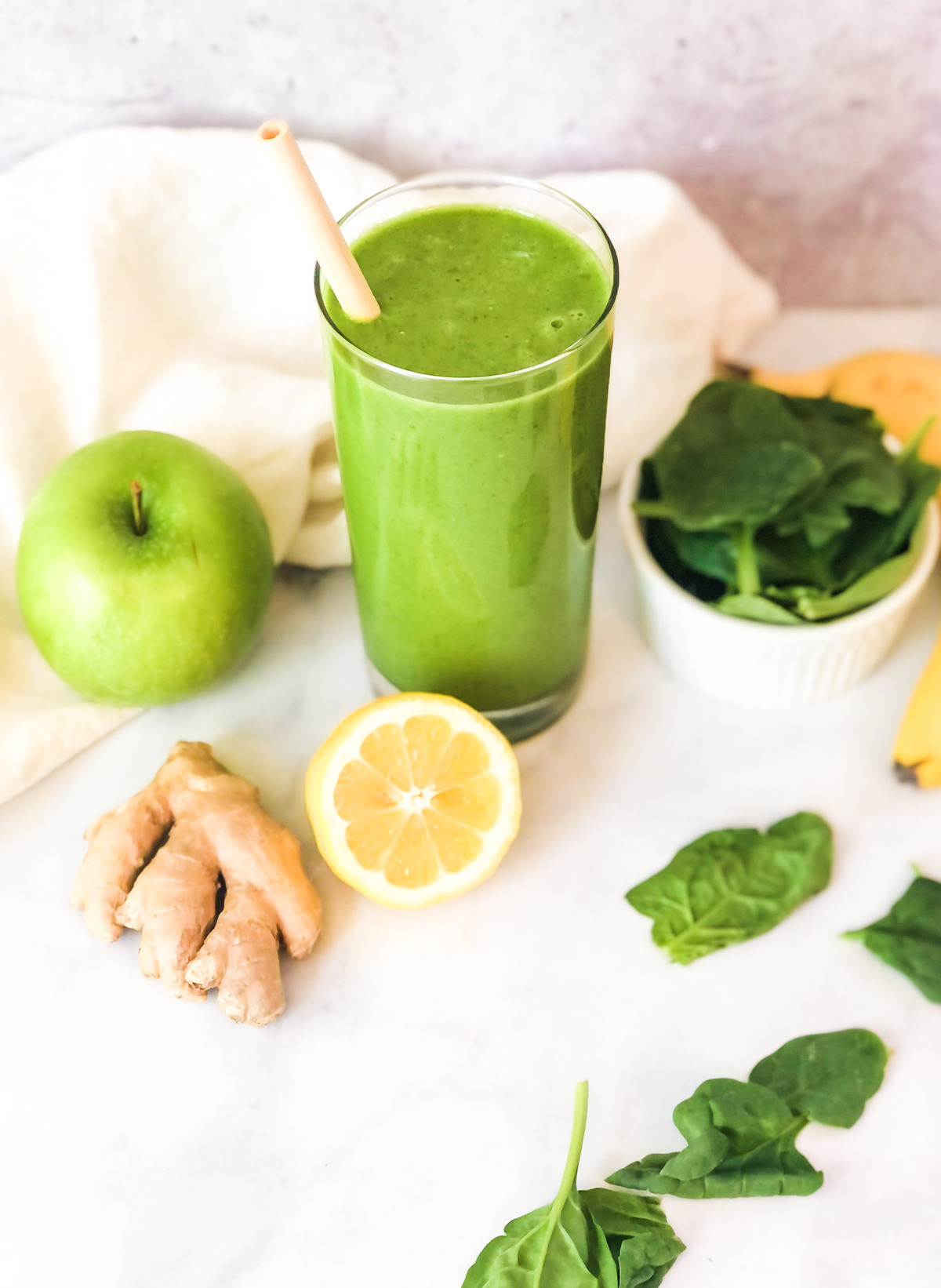 Ingredients
1 cups coconut milk or almond milk

2 cups baby spinach

1 banana, frozen

1/2 lemon, squeezed

1/2 green apple, chopped

1 inch fresh ginger, grated
Directions
Add all ingredients to a blender and blend on high speed for one minute, or until creamy and smooth. Pour into a glass and enjoy!