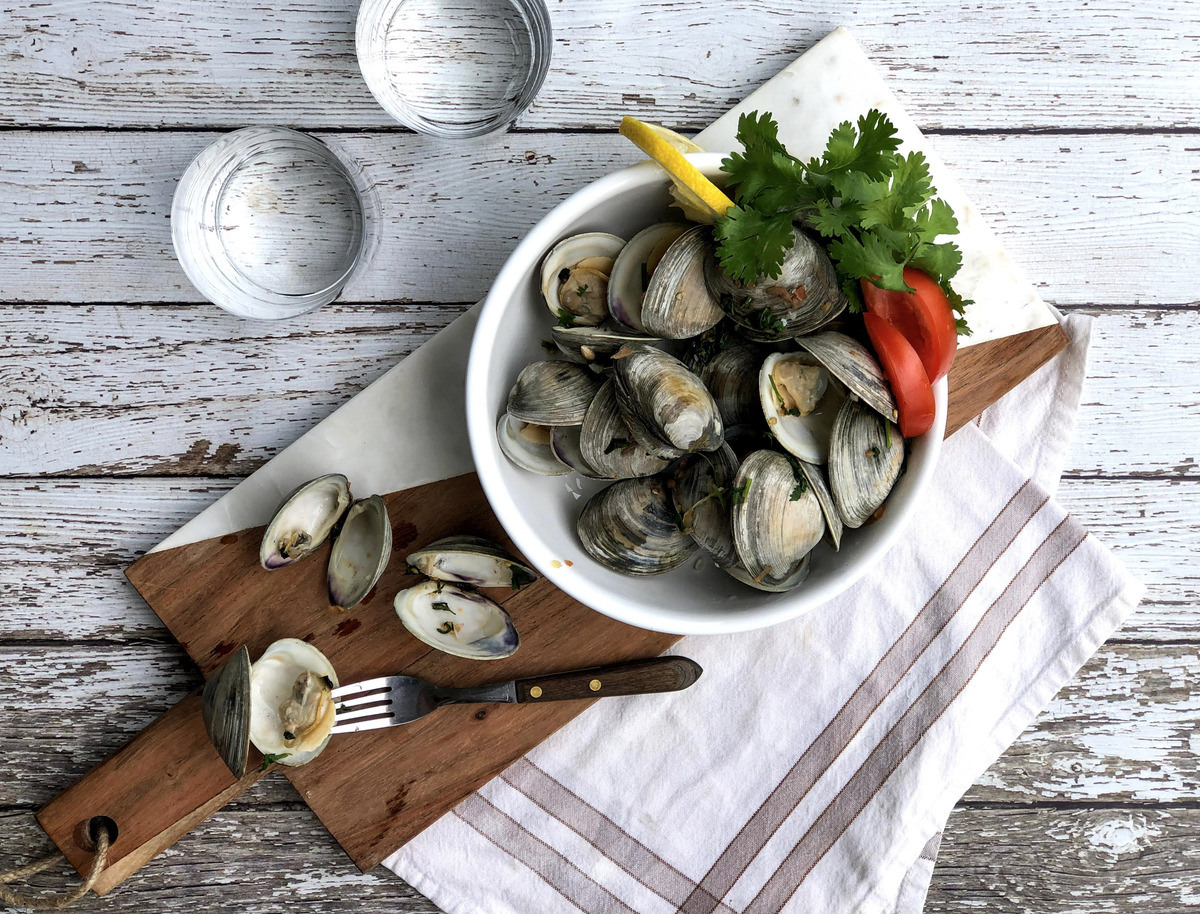 Garlicky Saffron Clams
A modest 100g serving of clams provides 78% of your daily iron requirements, substantial amounts of selenium, manganese, and vitamin C, and 13g of protein.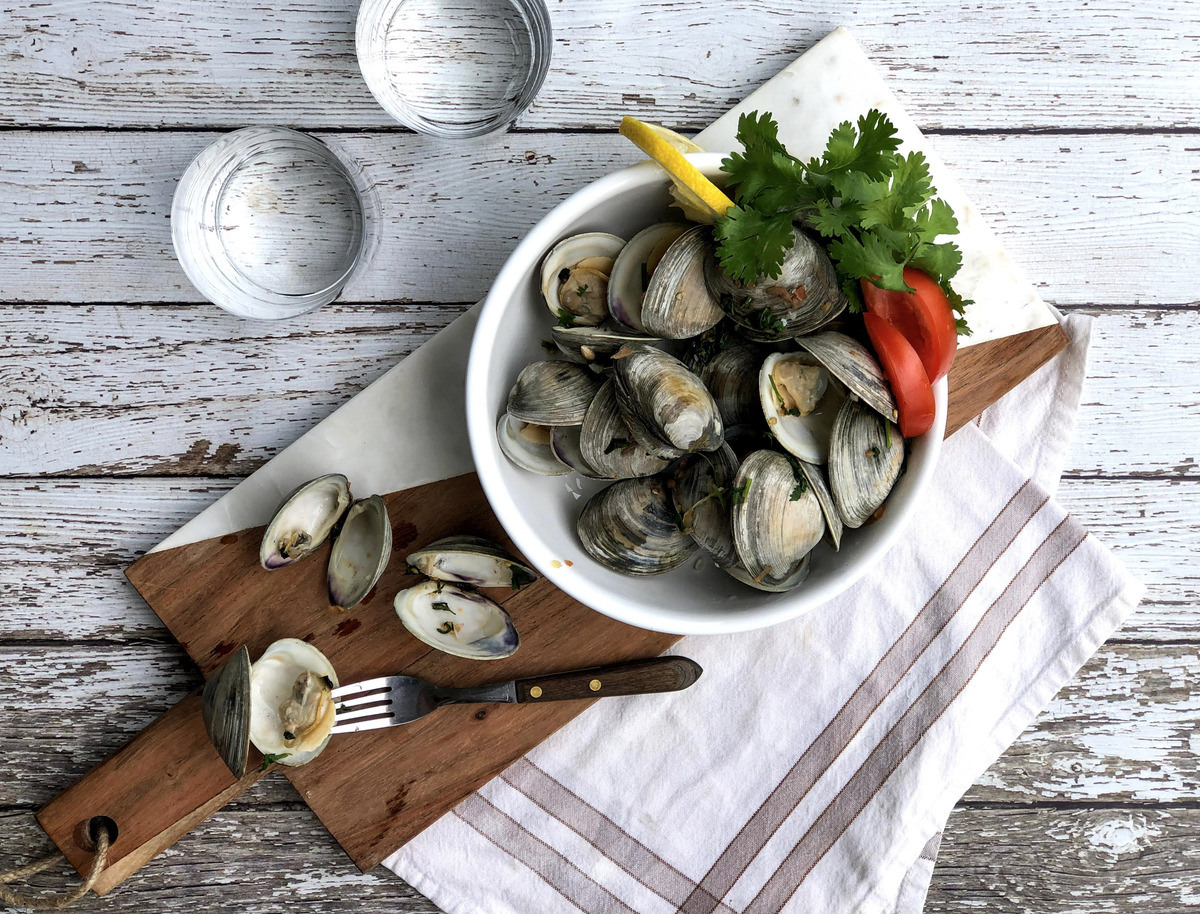 Gently steam sweet clams in a simple, flavorful broth for a surprisingly simple appetizer!
Did you know that clams are packed with nutrition? A modest portion provides a whopping 78 percent of your daily iron requirements. Plus, clams contain an array of vitamins and minerals, including selenium, manganese, and vitamin C. That's pretty incredible for a humble little clam!
For maximum flavor, we recommend steaming your clams in a bit of water flavored with a pinch of earthy saffron. If you've got sticker shock over how much saffron costs, here's the deal: This prized spice is handpicked, and each flower yields only three stigmas. To put it in perspective, it takes hundreds of thousands of flowers to produce just one pound of saffron. [1]
While it might seem like a precious commodity, it might be worth adding a pinch of saffron to your diet when you can. Research shows that saffron can have powerful effects on your health, and that saffron extracts contain chemo-preventive properties against cancer. [2] If you don't have saffron on hand or can't find it, don't worry: This recipe is super versatile and will still taste great without.
If you're using saffron, start by setting it in some water to let the flavors develop. Meanwhile, clean the clams by submerging them in cold water to remove any silt or other sediment. You may need to do this several times in clean batches of water, straining the clams out each time until the water is clean and no visible silt remains.
Then, add the rest of the ingredients to the cooking water. We grated a whole tomato, but to make things easier, you can just chop it in a food processor—or buy it diced. You'll also add a bit of garlic, cilantro, thyme, and black pepper. Bring the mixture to a boil, then simmer for a few minutes.
Be sure that the simmer is nice and low before adding the clams. If you cook them too hot, they'll end up tough. Steam the clams gently until they just open. Discard any clams that don't open. Dress with a bit of lemon juice, and serve them while they're warm!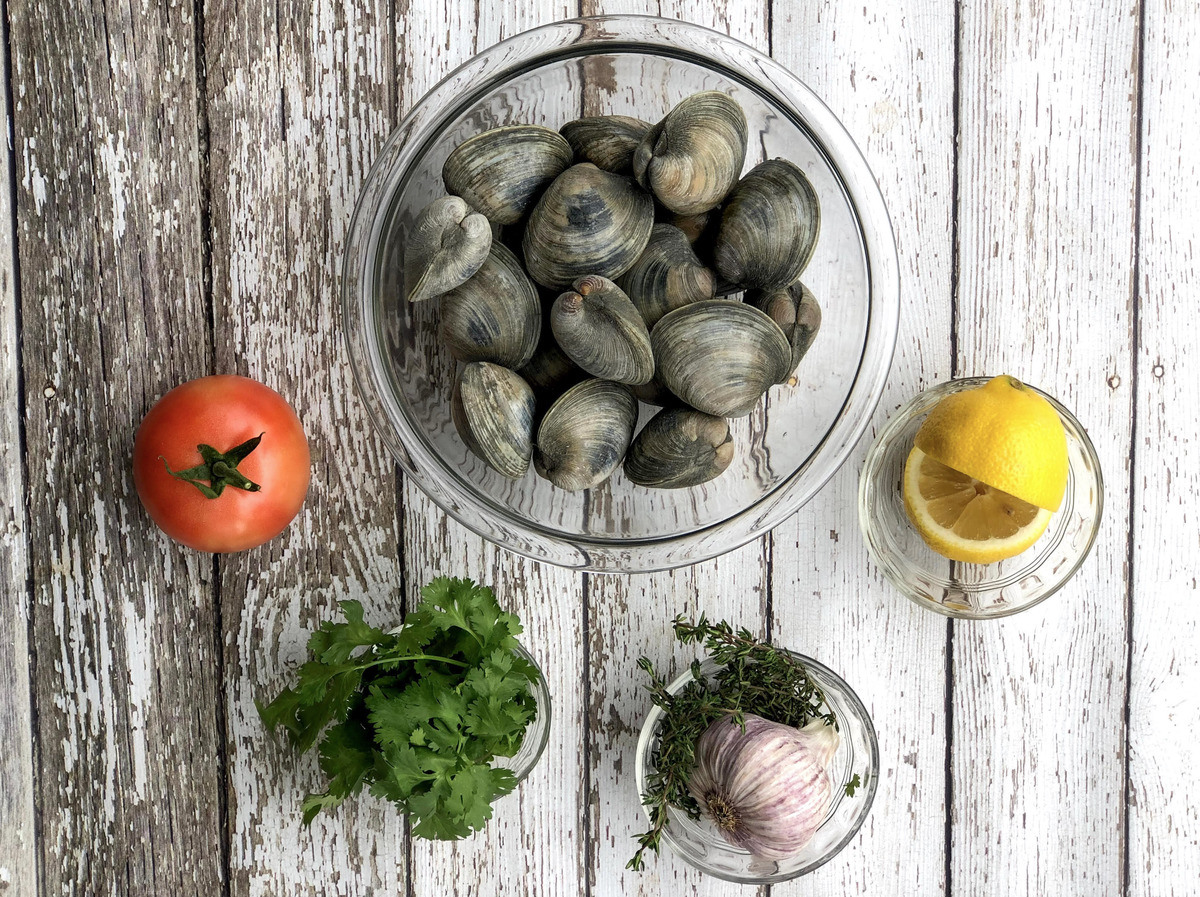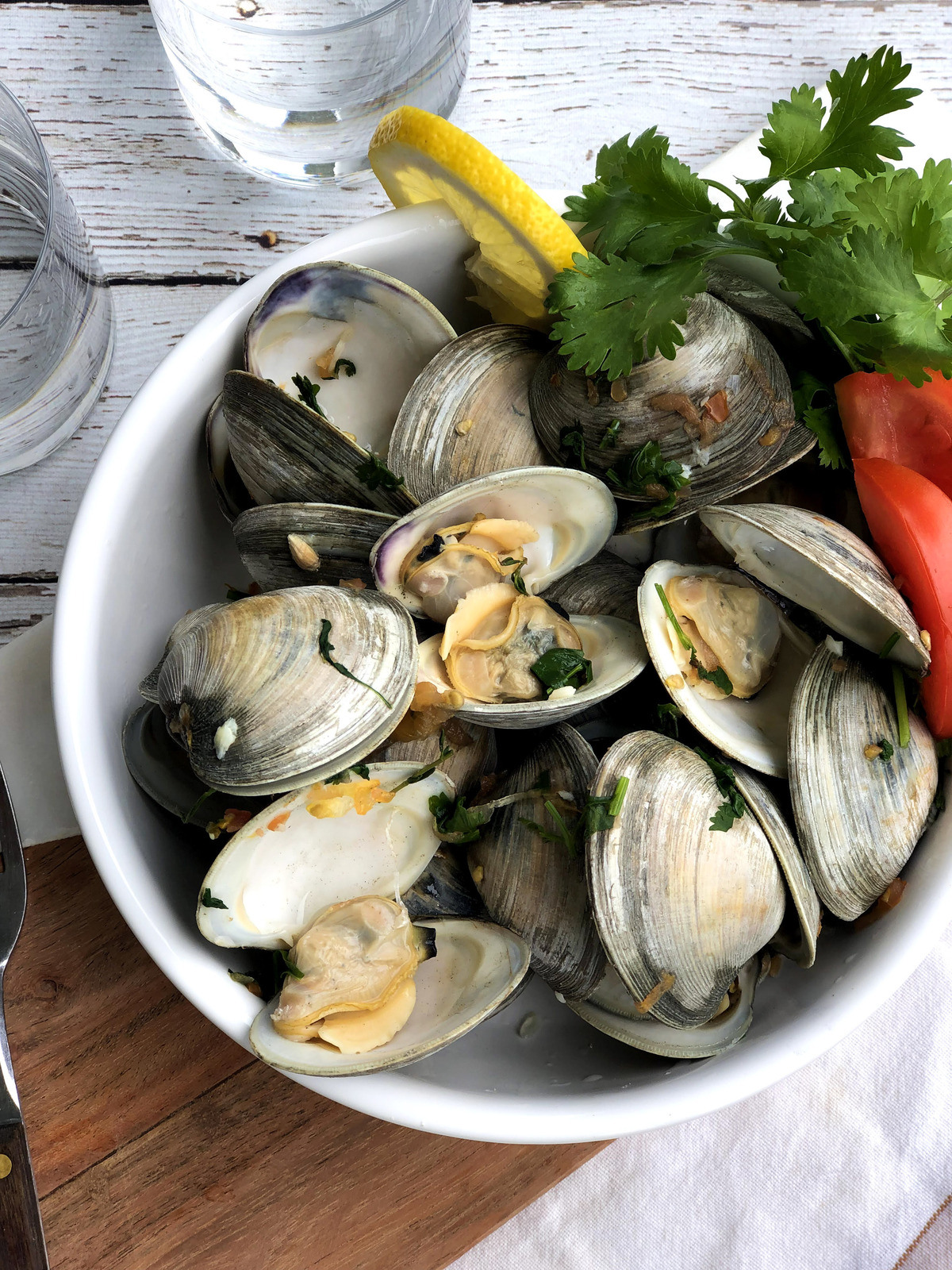 For hundreds of pure Paleo recipes be sure to check out  The Real Paleo Diet Cookbook  and  The Real Paleo Diet Fast and Easy.
References:
1. CNN. (July 23, 2008). The world's priciest foods. Retrieved September 4, 2014
2. Abdullaev, FI. (January 2002). Cancer chemopreventive and tumoricidal properties of saffron (Crocus sativus L.). Experimental Biology and Medicine, 227(1). Retrieved September 4, 2014 from //www.ncbi.nlm.nih.gov/pubmed/11788779
Details
Serves:

2

Prep Time:

10 minutes

Cook Time:

15 minutes

Total Time:

25 minutes
Print this Recipe
Ingredients
1 pinch saffron

2 cups water, divided

1 tomato, diced or grated

1 bundle fresh cilantro, finely chopped

1 small bundle fresh thyme, stems removed

3 cloves garlic, pressed

Freshly milled black pepper

2 lb clams, rinsed

1 tbsp lemon juice
Directions
Put the saffron in a large pot with about 1 cup of hot water. Let it sit for at least 10 minutes while you prepare the remaining ingredients.

Add the tomato, cilantro, thyme, garlic, black pepper, and the remaining 1 cup of water to the pot. Bring to a boil, then reduce the heat and simmer for about 5 minutes.

Add the clams and cook for about 3 to 5 minutes, stirring frequently. The clams are ready when the shells open and the meat is tender. Squeeze the lemon juice over the top and serve immediately.