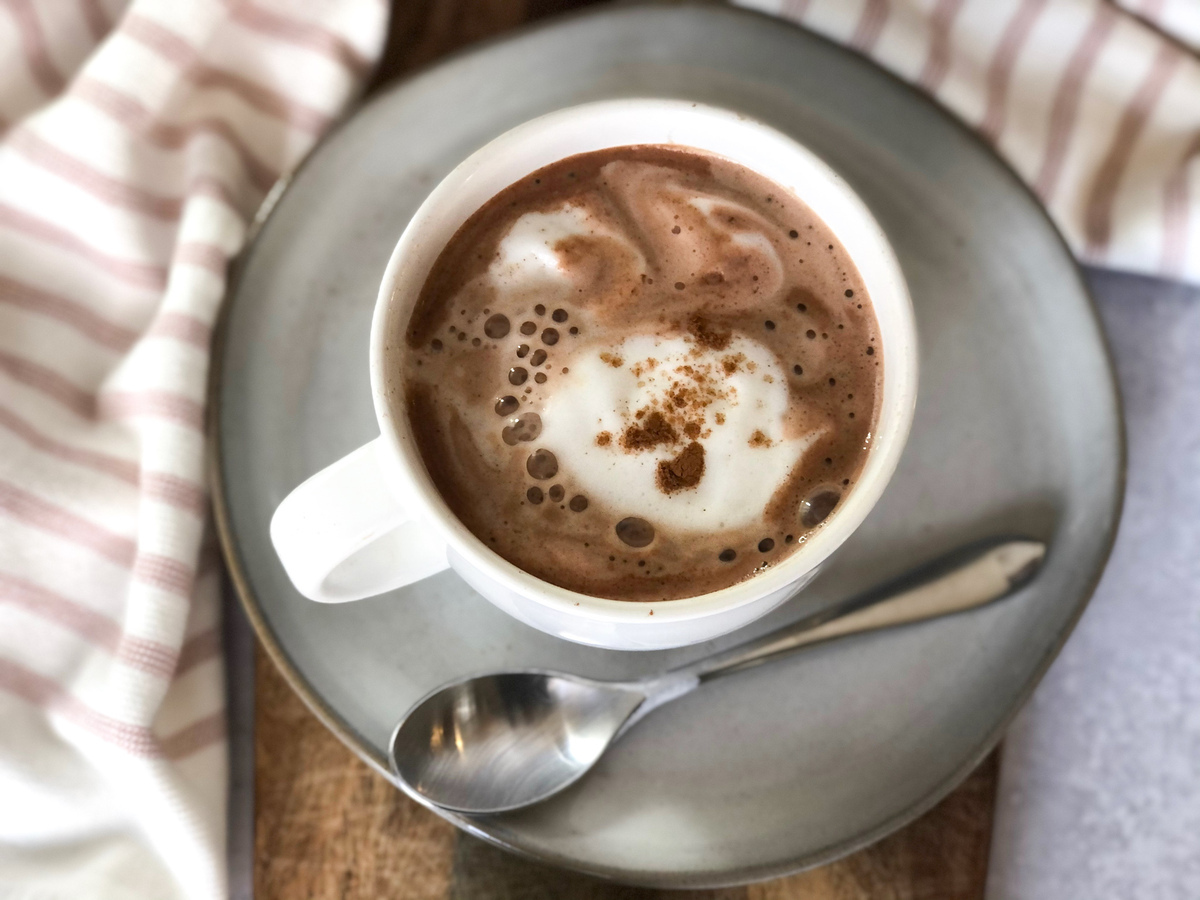 PaleoFLEX™ Easy Hot Chocolate
What's cozier than a warm mug of hot chocolate? Skip the sugary powdered junk and make your own hot chocolate with a handful of healthy ingredients instead.
It's worth the extra effort to make your own hot chocolate at home. Not only is it healthier than the packaged stuff, it's also much tastier! Our Paleo Diet® hot cocoa recipe is also vegan, so you can share a cup with your plant-eating friends.
All you really need are three ingredients for this hot chocolate—dairy-free milk, medjool dates, and cacao powder. We like to add a bit of natural sweetness from pure vanilla extract, cinnamon, and nutmeg, but those are all optional. We used coconut milk as the base of this hot chocolate, but you can easily substitute almond or cashew milk.
Start by putting all ingredients in a saucepan, then bring to a boil before setting to low; this will help soften the dates. You can also pre-soak your dates to speed up this process.
Transfer the mixture to a blender and blend on high speed, until the dates have completely broken down. The hot chocolate should be frothy, not lumpy.
Pour into two mugs and add a dash of cinnamon to the top. If you like, use a frother to create a bit of extra dairy-free coconut milk on top. Sip and enjoy!
Tip: Add another tablespoon of cacao if you like your hot chocolate extra chocolatey.
Want another fun way to enjoy drink your chocolate? Try these homemade PaleoFLEX™ hot chocolate bombs!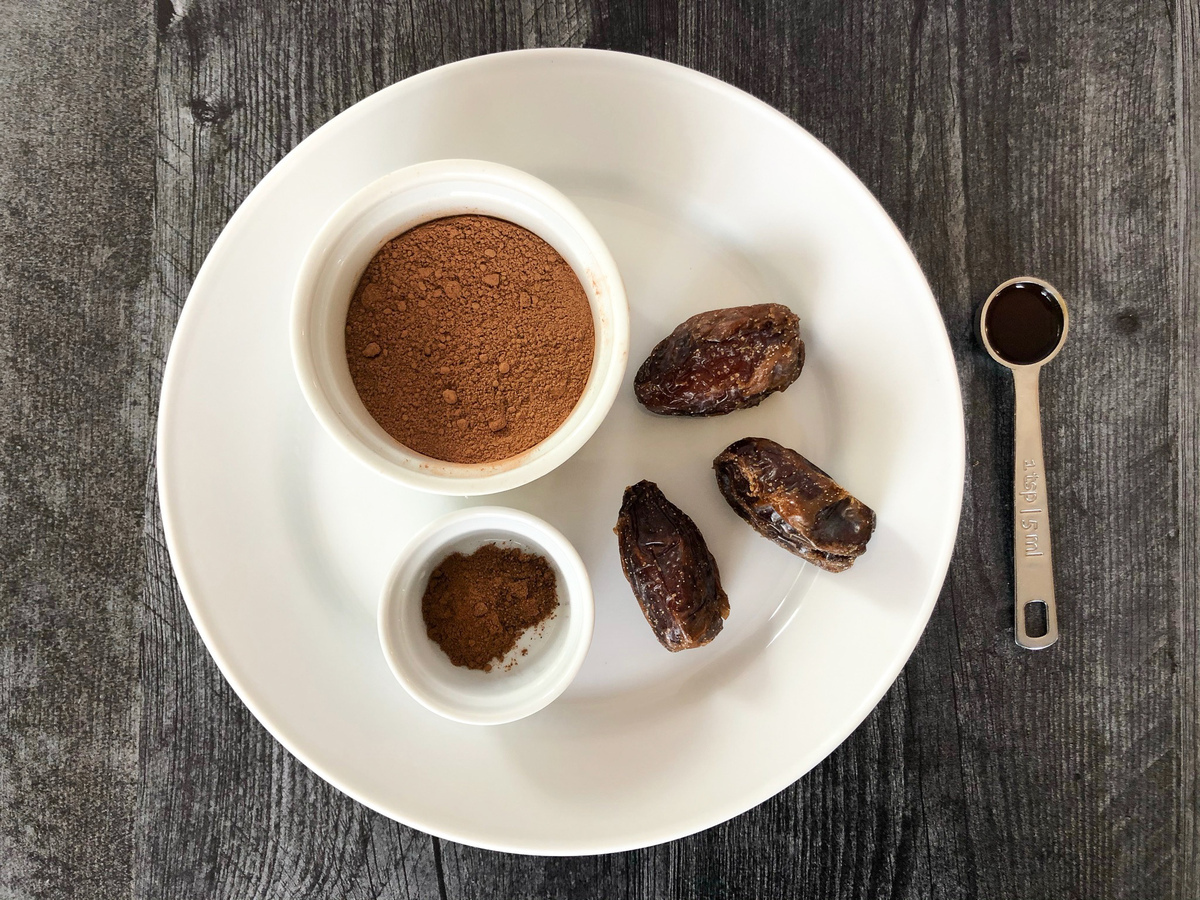 For hundreds of pure Paleo recipes be sure to check out  The Real Paleo Diet Cookbook  and  The Real Paleo Diet Fast and Easy.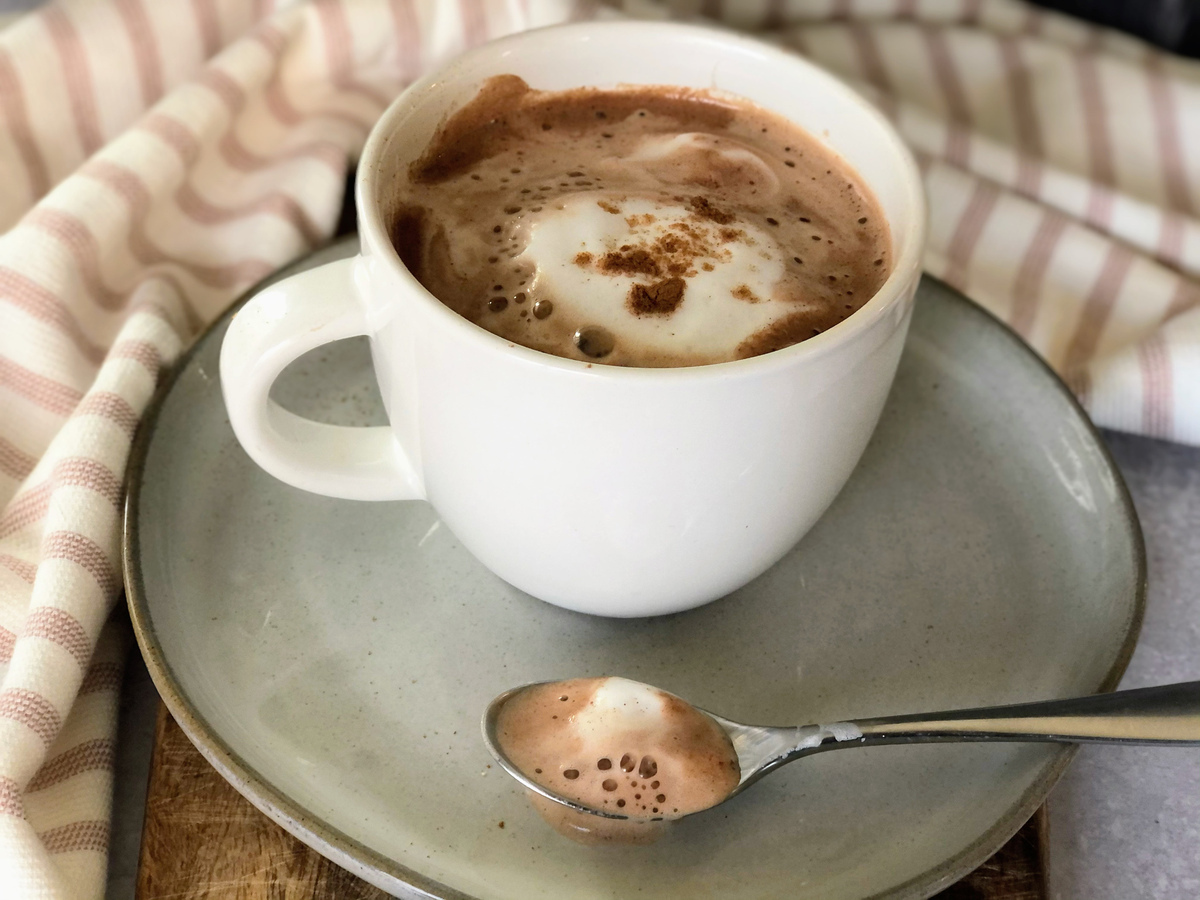 Details
Prep Time:

5 minutes

Cook Time:

10 minutes

Total Time:

15 minutes
Ingredients
2 1/2 cups coconut milk

3 medjool dates, pitted

3 tbsp cacao powder

1 tsp pure vanilla extract

Pinch of cinnamon

Pinch of nutmeg
Directions
Add all ingredients to a saucepan and set over medium heat. Bring to a low boil, then reduce heat to low, cover, and simmer for five minutes.

Pour the hot chocolate into a blender and combine until frothy and smooth. Serve with an extra sprinkle of cinnamon.