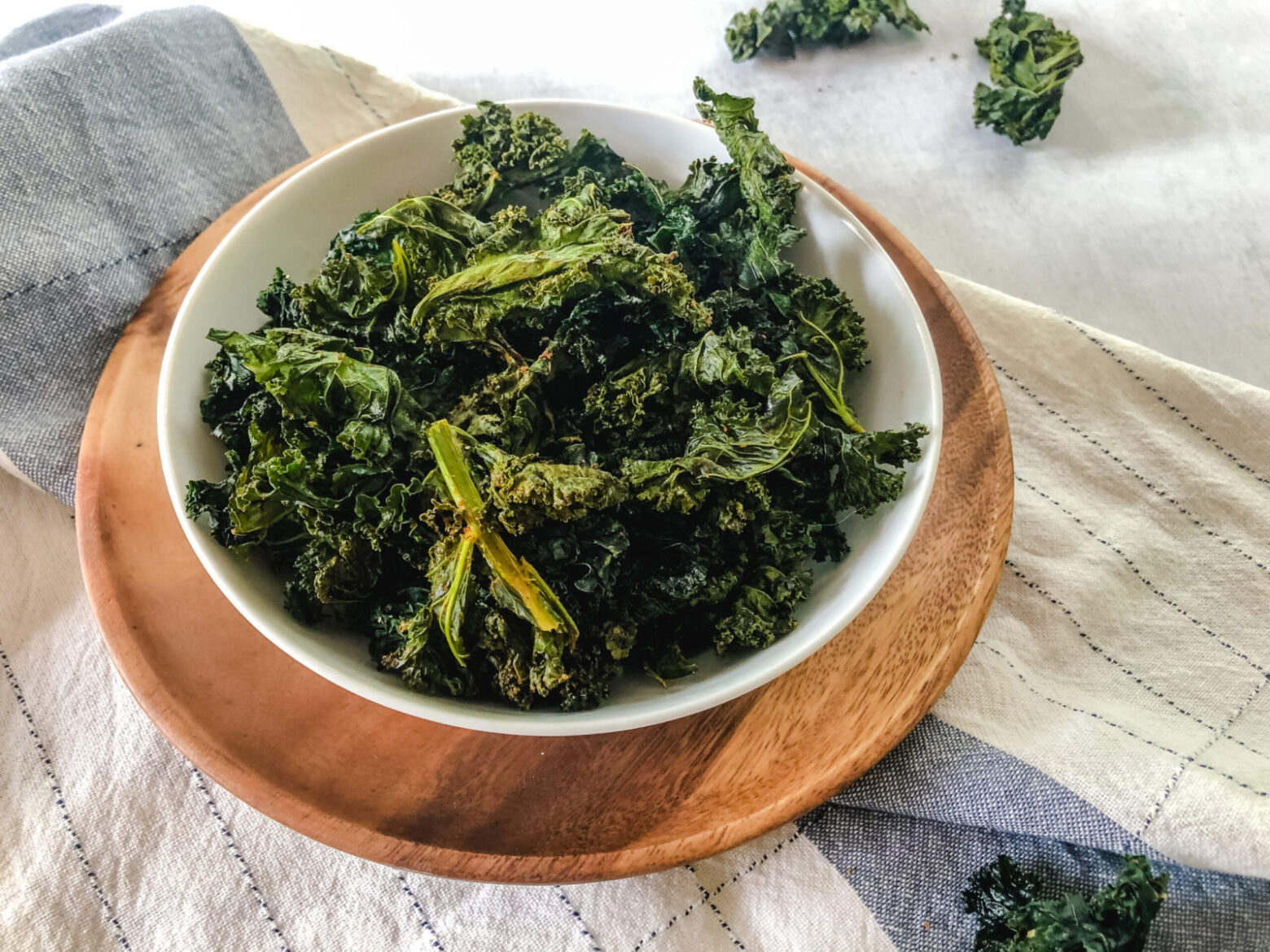 Easy Baked Kale Chips
Ditch the potato chips! Satisfy your craving with these crispy-crunchy, healthy kale chips seasoned with cumin, curry, and chili powder.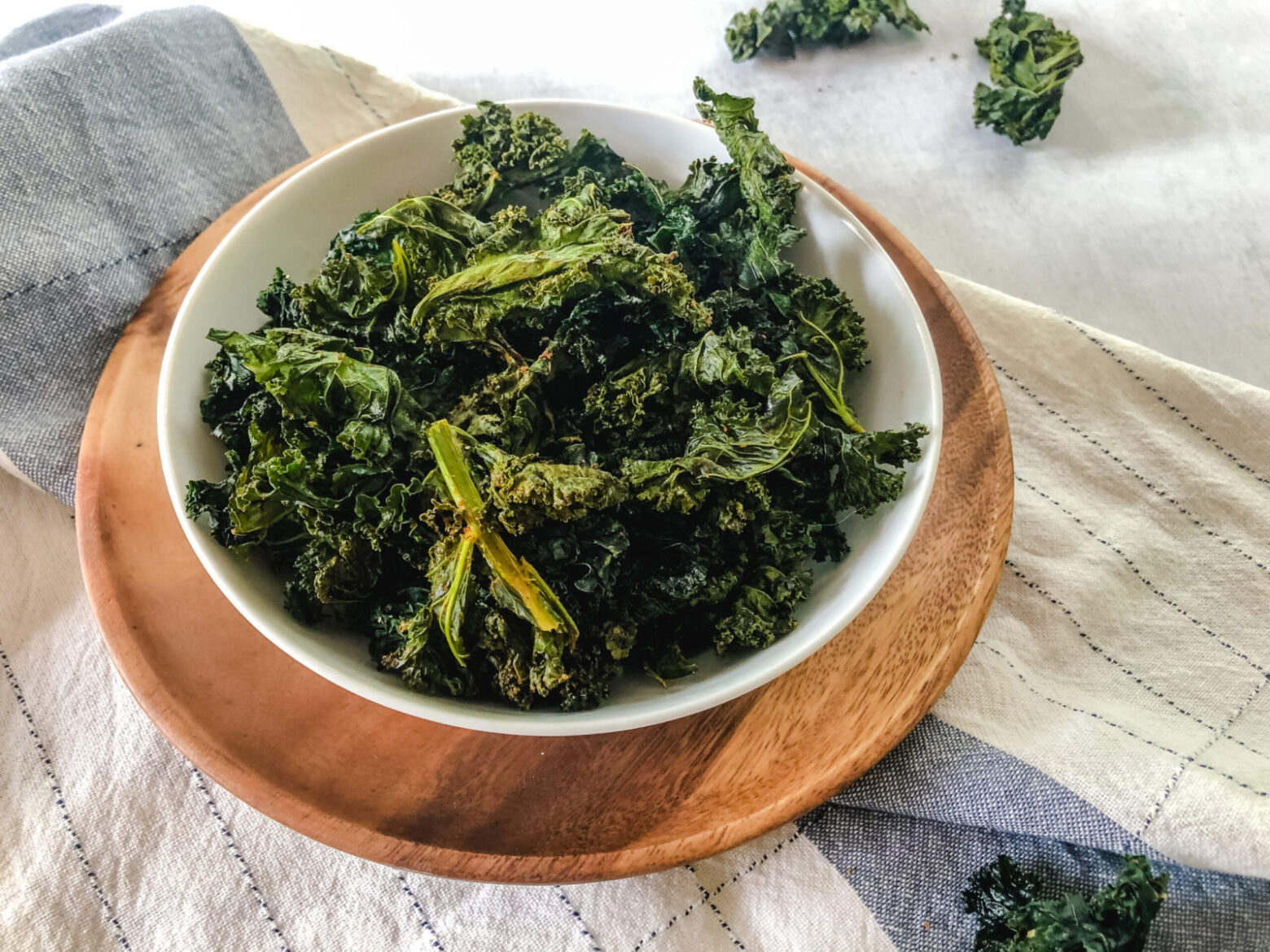 It's snack time! Ditch the greasy potato chips and bite into these perfectly crisp kale chips. These healthy kale chips will satisfy your craving for something crispy-crunchy, and you only need a few minutes of hands-on time and a few ingredients. See how to make kale chips with our easy-bake Paleo recipe.
As you probably know, kale is one of the healthiest foods out there. It's low in calories and carbs, and is loaded with vitamins and minerals. This makes for a great salad green choice, but not everyone loves the fibrous texture or slightly bitter taste of raw kale.
Enter kale chips! If you're not normally a fan of kale, this recipe might surprise you. We rub the seasonings through each kale leaf and bake low and slow for a surprisingly addictive batch of chips.
Start by rinsing and drying a bunch of kale. Any excess moisture will steam the kale and make them soggy, so be sure to use paper towels to get them as dry as possible. Next, remove the inedible stem in the middle and use your hands or a knife to tear or slice the leaves into small pieces.
Next, mix your seasonings together. We used a combination of cumin, curry powder, chili powder, and black pepper for lots of flavor, but you can also tone it down and use garlic powder, onion powder, or even milder Italian seasonings if you like.
Add the kale chips to a bowl and cover with melted coconut oil and the spice mix. Use your hands to thoroughly coat each leaf, making sure to get the seasonings in each crevice of the kale. Plus, this extra massaging helps tenderize the kale, making them even tastier when they come out of the oven.
Spread the kale chips evenly on a baking sheet and cook for 20 minutes, flipping halfway. Keep a close eye on your kale chips to make sure they don't burn! Serve as a snack, or as an appetizer for gatherings.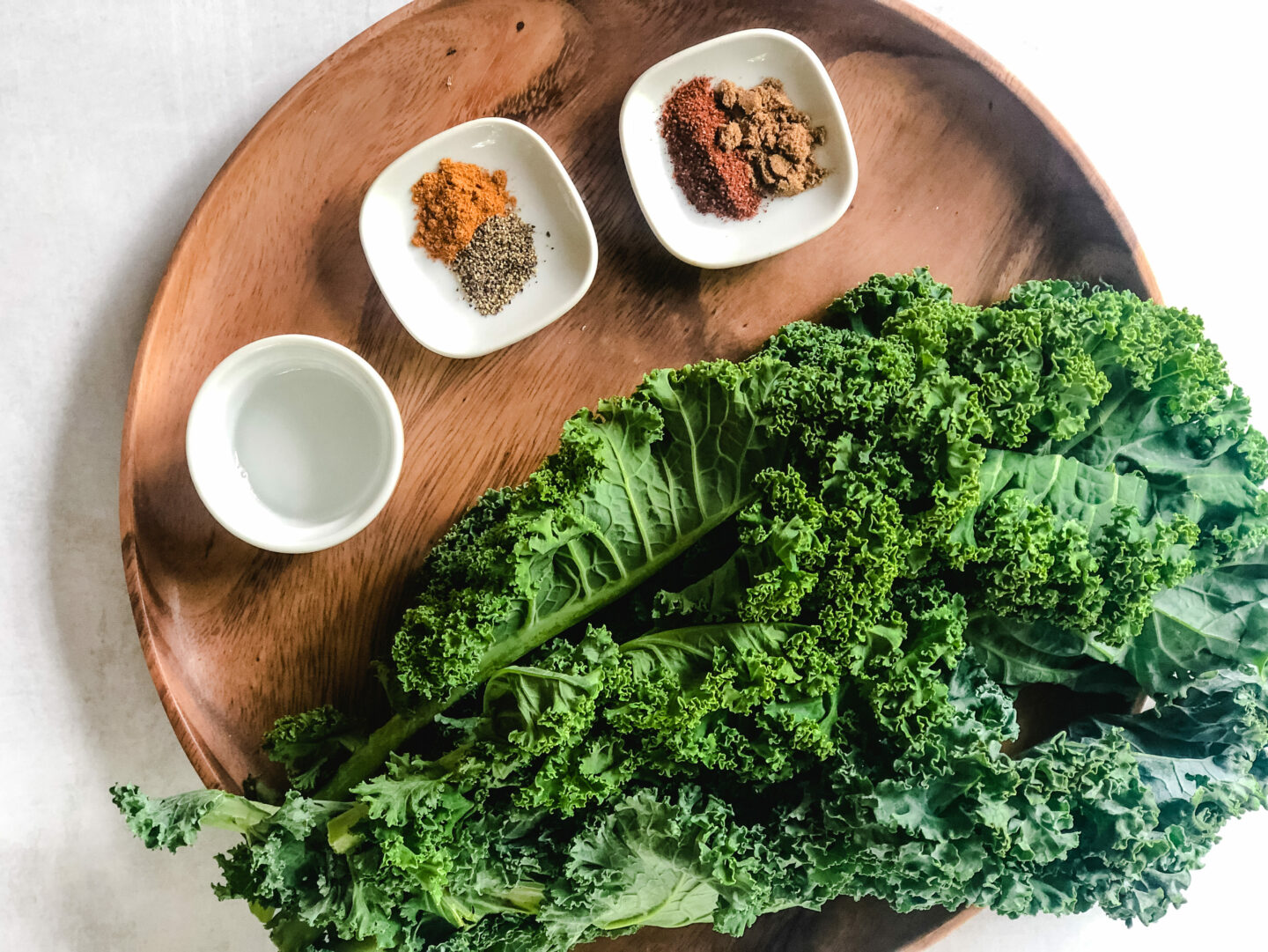 For hundreds of pure Paleo recipes be sure to check out The Real Paleo Diet Cookbook  and The Real Paleo Diet Fast and Easy.
Details
Serves:

4

Prep Time:

5 minutes

Cook Time:

20 minutes

Total Time:

25 minutes
Print this Recipe
Ingredients
1 bunch of kale

1/2 tsp cumin powder

1/4 tsp curry powder

1/4 tsp chili powder

1/4 tsp black pepper

1 tbsp coconut oil, melted
Directions
Preheat the oven to 300°F.

Rinse the kale and dry thoroughly. Remove and discard the center stem. Slice into one-inch pieces.

Combine the spices in a small bowl.

Add the kale to another bowl and cover with melted coconut oil and spices. Massage the kale for a few minutes and make sure all the leaves are coated well.

Spread the kale evenly on a non-stick baking sheet. Bake for 10 minutes, then flip the chips and bake for another 10-15 minutes, or until crispy. Keep a close eye on them so they don't accidentally burn!

Remove from the oven and let cool for 5 minutes before serving.