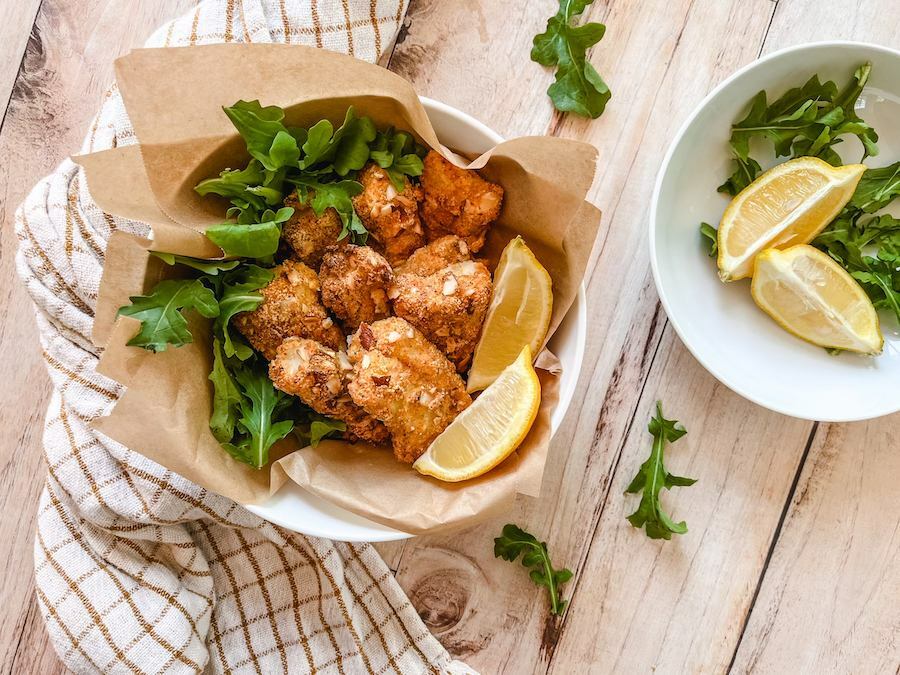 Easy Air Fryer Fish Sticks
Do your kids love frozen fish sticks? Make them healthier with these quick and easy homemade air fryer fish sticks instead! They're ready and on the table in 15 minutes or less, so they're still great for those busy weeknights.
Fresh fish is a great option for kids (and adults!) as it packs in plenty of omega-3 fatty acids, protein, and vitamins. Unfortunately, many kids choose storebought fish sticks as their seafood of choice, and these highly processed foods don't carry many of the original benefits of fish. Plus, they're often high in sodium and are coated in wheat flour. Even gluten-free versions are made with an unhealthy combo of rice and corn.
Luckily, it's really easy to make your own crispy-crunchy fish sticks right in your air fryer. Simply set up a dredging station and let your air fryer do the work in just 7-10 minutes flat!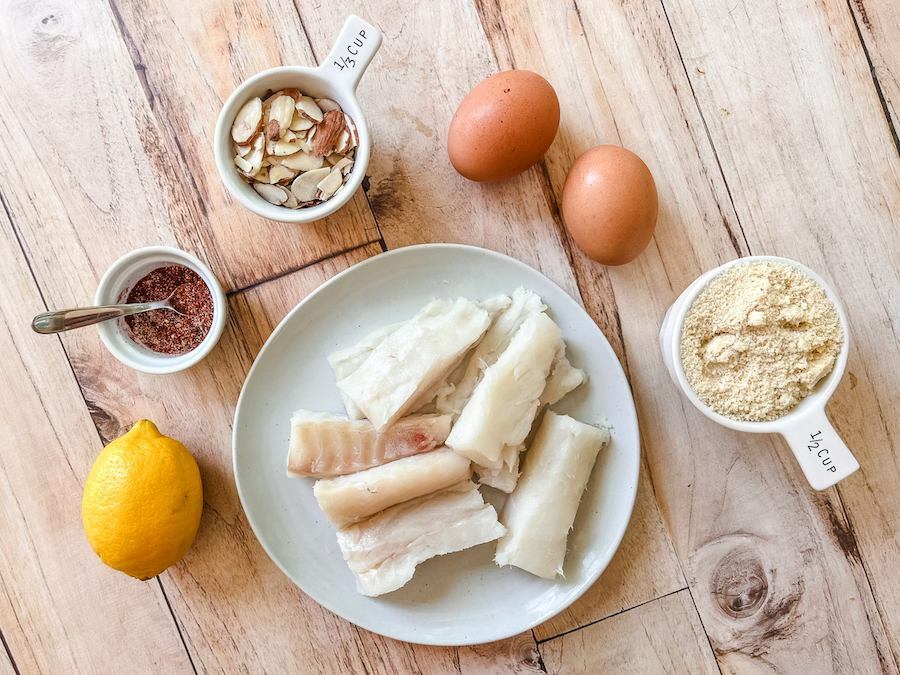 To keep these fish sticks Paleo-friendly, we used a combination of almond flour and crushed almonds for the coating. The almond flour helps coat the entire fish fillet, while the crushed almonds give a little extra texture. We seasoned the coating with a bit of onion powder and paprika, but you could also use cayenne pepper if you like yours a bit spicy. But, you can also keep it simple and swap for oregano or Italian seasonings. However, if you're dealing with picky kids, feel free to skip the seasonings entirely.
We used Alaskan cod fillets for our fish of choice, but you could also use haddock, tilapia, or any other white fish you like. Start by dipping each fillet into whisked eggs, then coat evenly with the almond flour coating. Set in a single layer in your air fryer, and bake at 380°F for about 8-9 minutes, or until golden brown on the outside and flaky on the inside.
Serve with lemon wedges, or with a side of Paleo ketchup, mustard or mayo for dipping!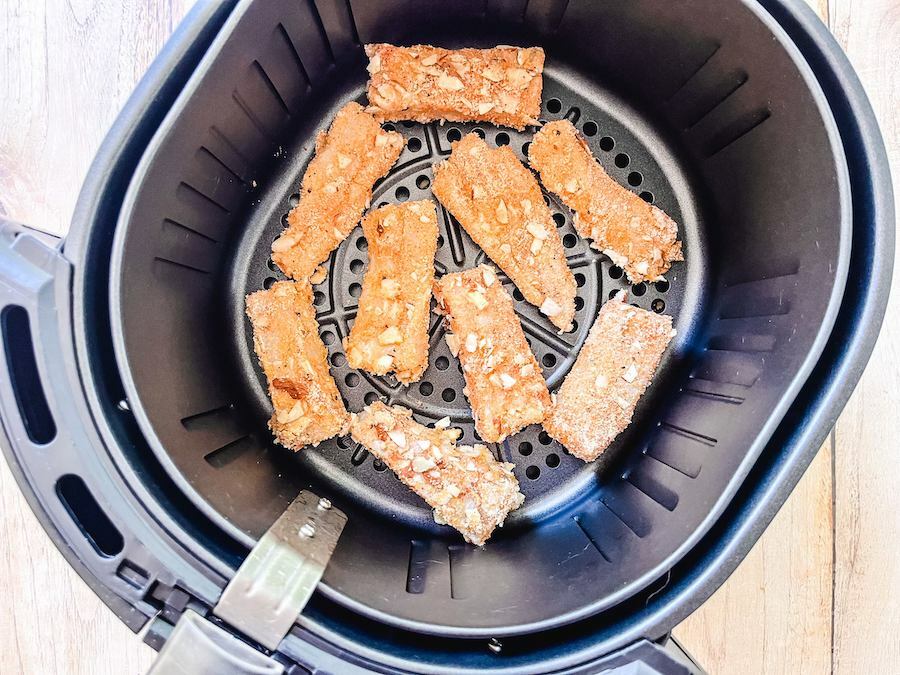 Tip: Do you prefer pecans over almonds? Swap the almond flour and crushed almonds in favor of pecan flour and crushed pecans!
Love our recipes? Make going Paleo even easier and download our 7-Day and 28-Day digital meal plans!
Details
Prep Time:

5 minutes

Cook Time:

10 minutes

Total Time:

15 minutes
Ingredients
1/3 cups almond flour

1/4 cups crushed almonds

1/2 tsp onion powder

1/2 tsp paprika

2 eggs

12 oz Alaskan cod filets

lemon wedges, for serving
Directions
Mix the almond flour, crushed almonds, and spices in a shallow bowl and set aside.

Whisk the eggs well in a separate shallow bowl.

Take each cod fillet and dip into the eggs, making sure it's fully coated. Next, coat both sides of the fish in the almond mixture. Set in the air fryer baking basket.

Preheat the air fryer to 380°F and bake for 8-9 minutes, depending on your air fryer. You can check it after 7 minutes to see if it needs more time. Your fish should be golden brown color with a flaky interior.

Let your fish sticks cool for 5 minutes, then serve with lemon wedges and enjoy!