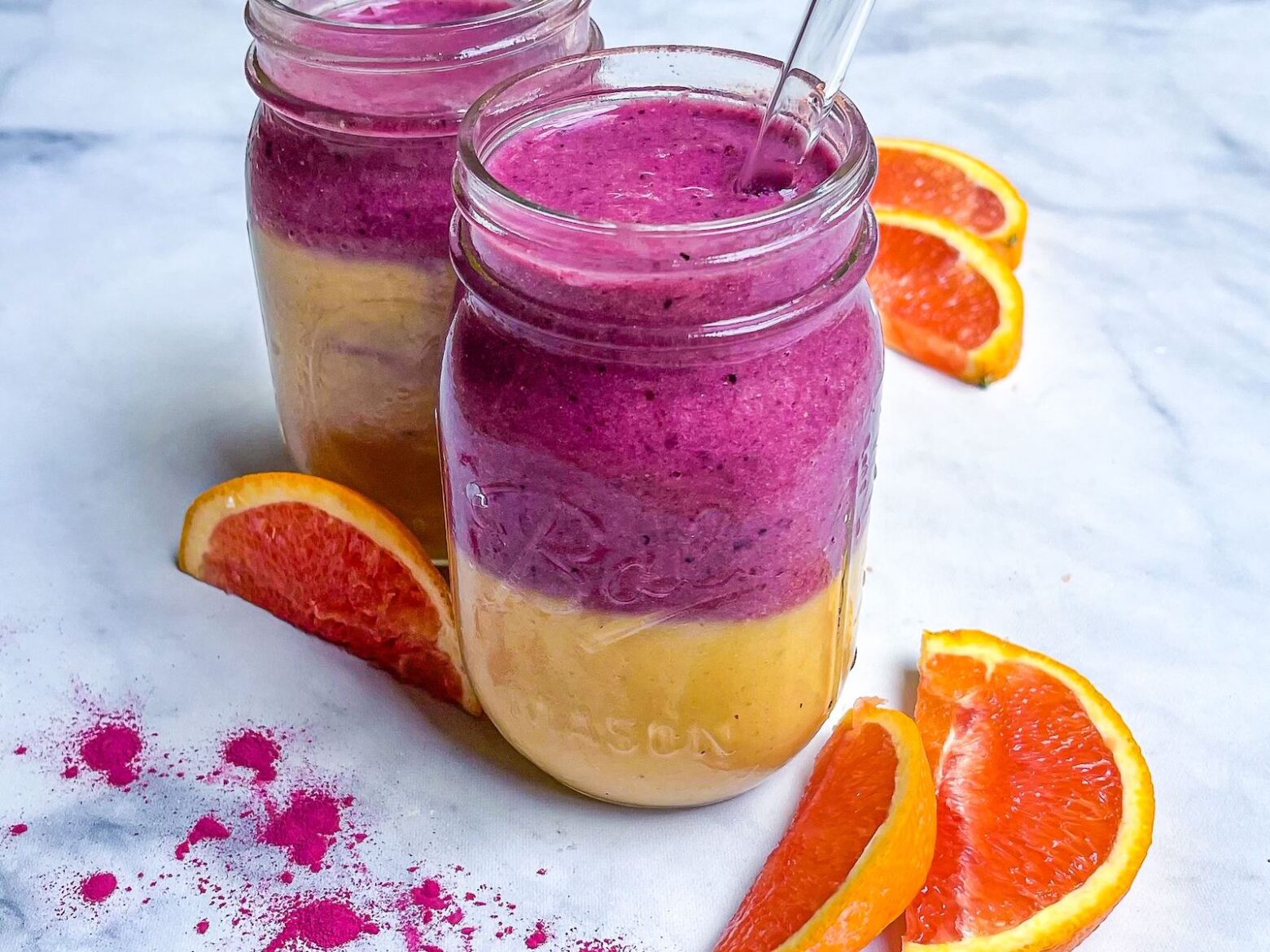 Dragon Fruit Mango Smoothie

Awaken your taste buds with a Dragon Fruit Mango Smoothie to start off your morning! Not only is it bursting with flavor and nutrients, but its vibrant colors will have you wanting to snap a picture to share.
Dragon fruit powder is what gives the top half of this smoothie its bright fuchsia color. This tropical fruit contains cancer-fighting antioxidants like vitamin C, carotenoids, and betalains, magnesium for energy and bone health, and fiber and prebiotics for promoting a healthy gut. Dragon fruit powder also contains omega-3 and omega-9 fatty acids from the seeds. When blended into this smoothie, you're getting a boost of immunity and protection against degenerative diseases.
Using frozen fruit will give this smoothie a creamy, thicker consistency, which also helps in keeping the top layer from sinking to the bottom. For best results, cut the fruit before placing in the freezer. They'll blend easily and create the texture you're after.
Tip:
Add more bananas if you want it to be sweeter, or swap in pineapple for a more tropical, tart flavor.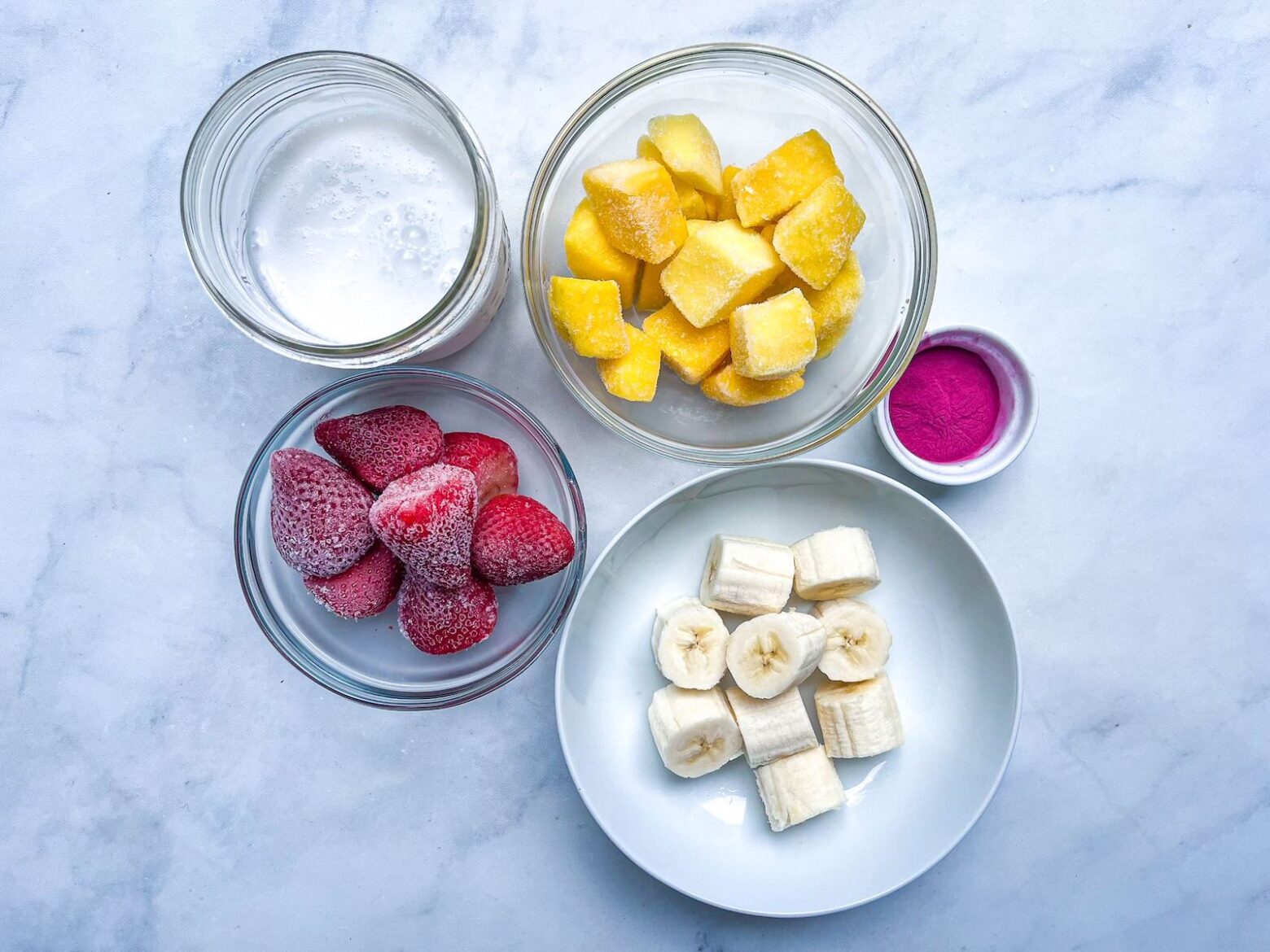 Love our recipes? Make going Paleo even easier and download our 7-Day and 28-Day digital meal plans!
Details
Recipe by: Jess Case
Serves:

2

Meal:

Breakfast
Prep Time:

5 minutes

Total Time:

5 minutes
Ingredients
2 cups coconut milk

1 tbsp dragon fruit powder

1 cups frozen strawberries, chopped

1 cups frozen mango, chopped

2 frozen bananas, sliced
Directions
Make the bottom layer: Add 1 cup coconut milk, one banana, and mango into a blender. Blend on high speed for 50-60 seconds. Pour between two glasses.

For the top layer: Blend remaining coconut milk, dragon fruit powder, strawberries, and banana. Slowly pour on top of mango layer.