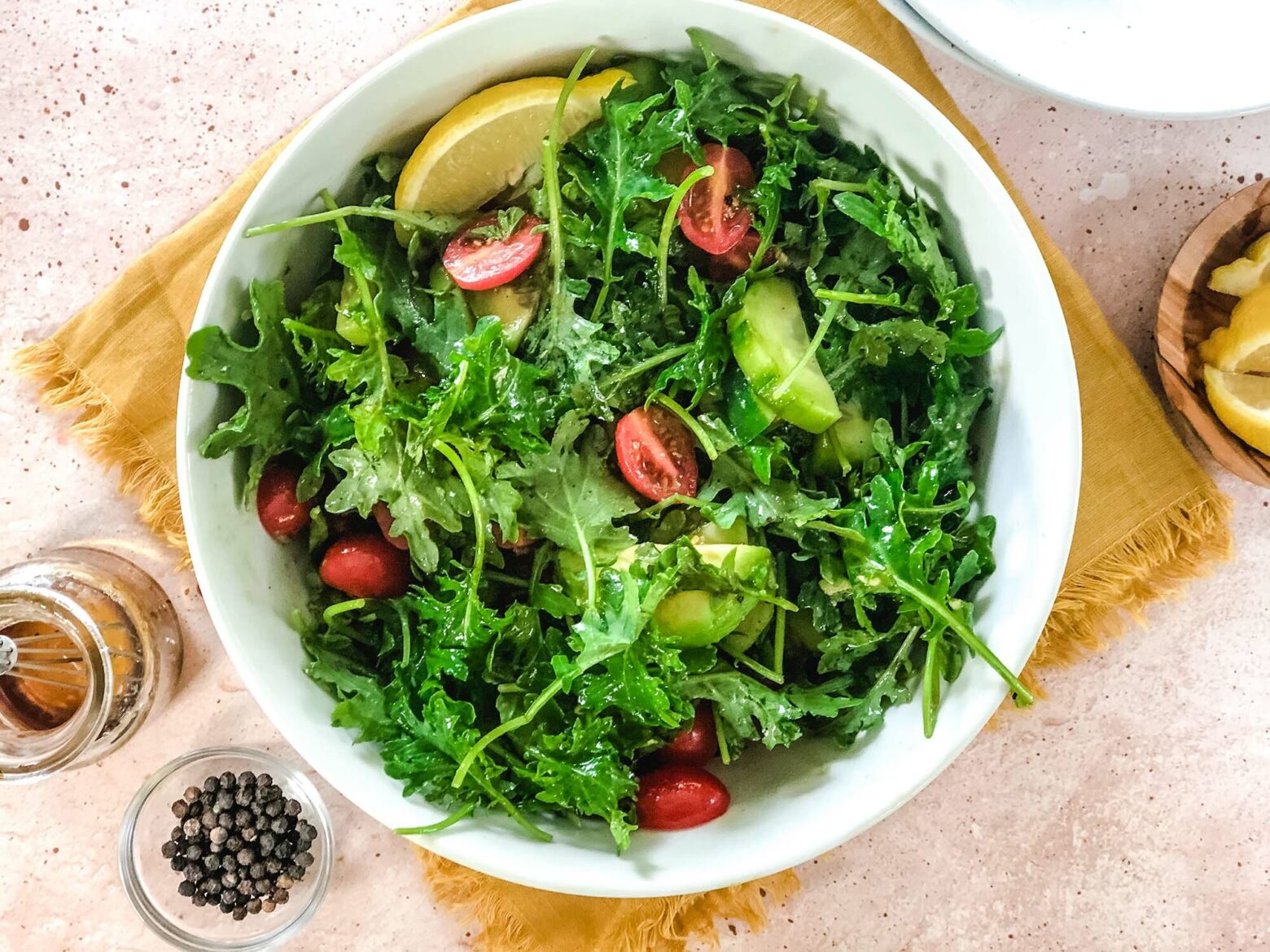 Cucumber Tomato Salad
Mix cucumber, tomato, avocado, and arugula then drizzle with a lemon vinaigrette for a healthy lunch at the office or on-the go.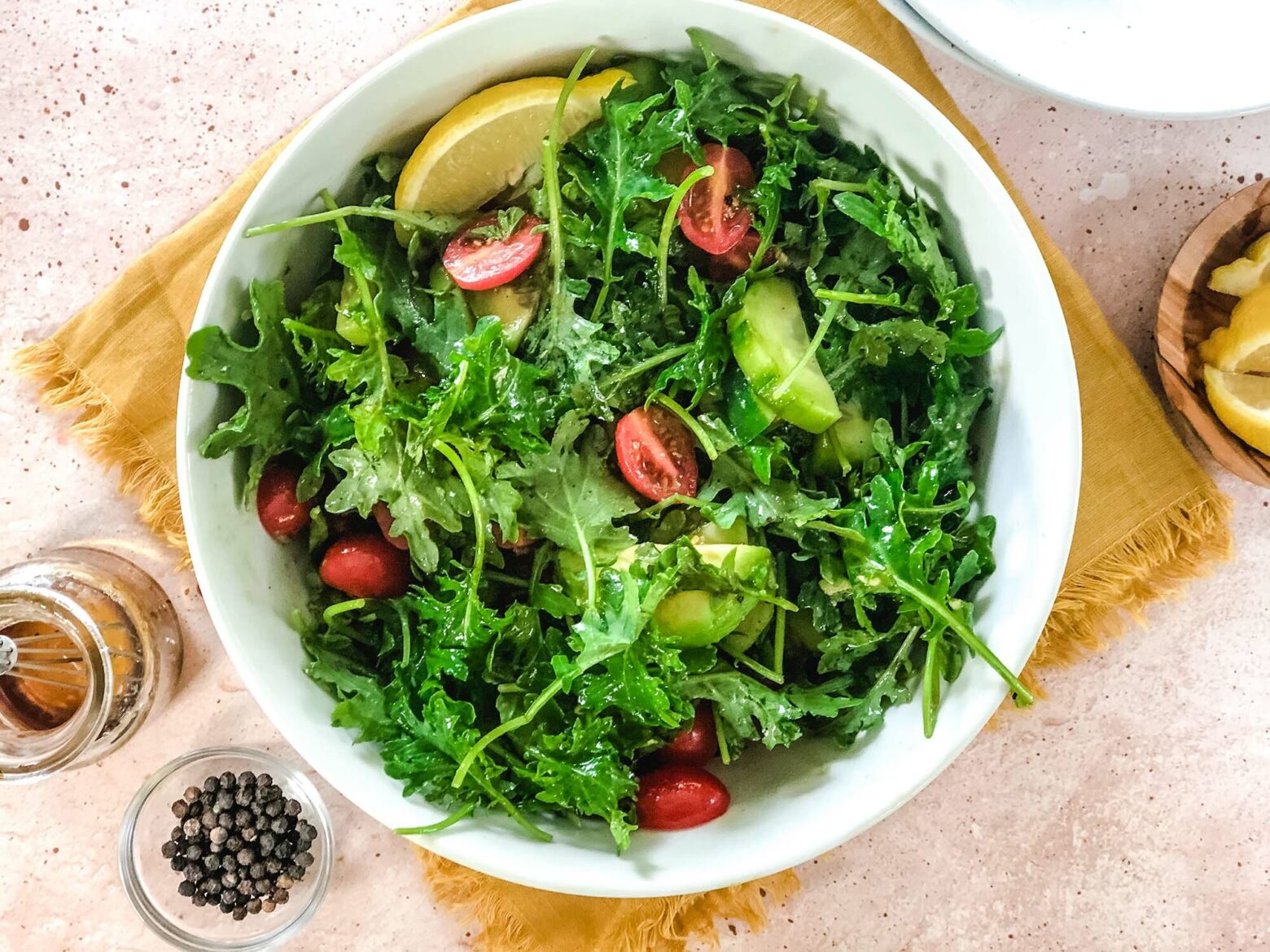 Mix up this quick cucumber salad tossed in a homemade lemon vinaigrette for a cool and refreshing lunch or side dish!
It's hard to beat the sweet and crunchy combination of cucumber and tomatoes, but we made this salad even better with sliced avocado and peppery arugula!
It's really easy to bring this salad together. Simply chop up the cucumbers, grape tomatoes, and avocado, and mix with arugula. You can also set the arugula aside, and plate the cucumber and tomato salad on top of it.
Next, mix up the lemony dressing. It's made with a simple combination of olive oil, balsamic vinegar, lemon juice, garlic, and herbs. Since you really want the flavors to stand out, be sure to use the highest quality ingredients possible. Whisk everything together in a small bowl, or add to a Mason jar with a lid and shake well.
Top the cucumber and tomato salad with the dressing, toss well with tongs, and serve!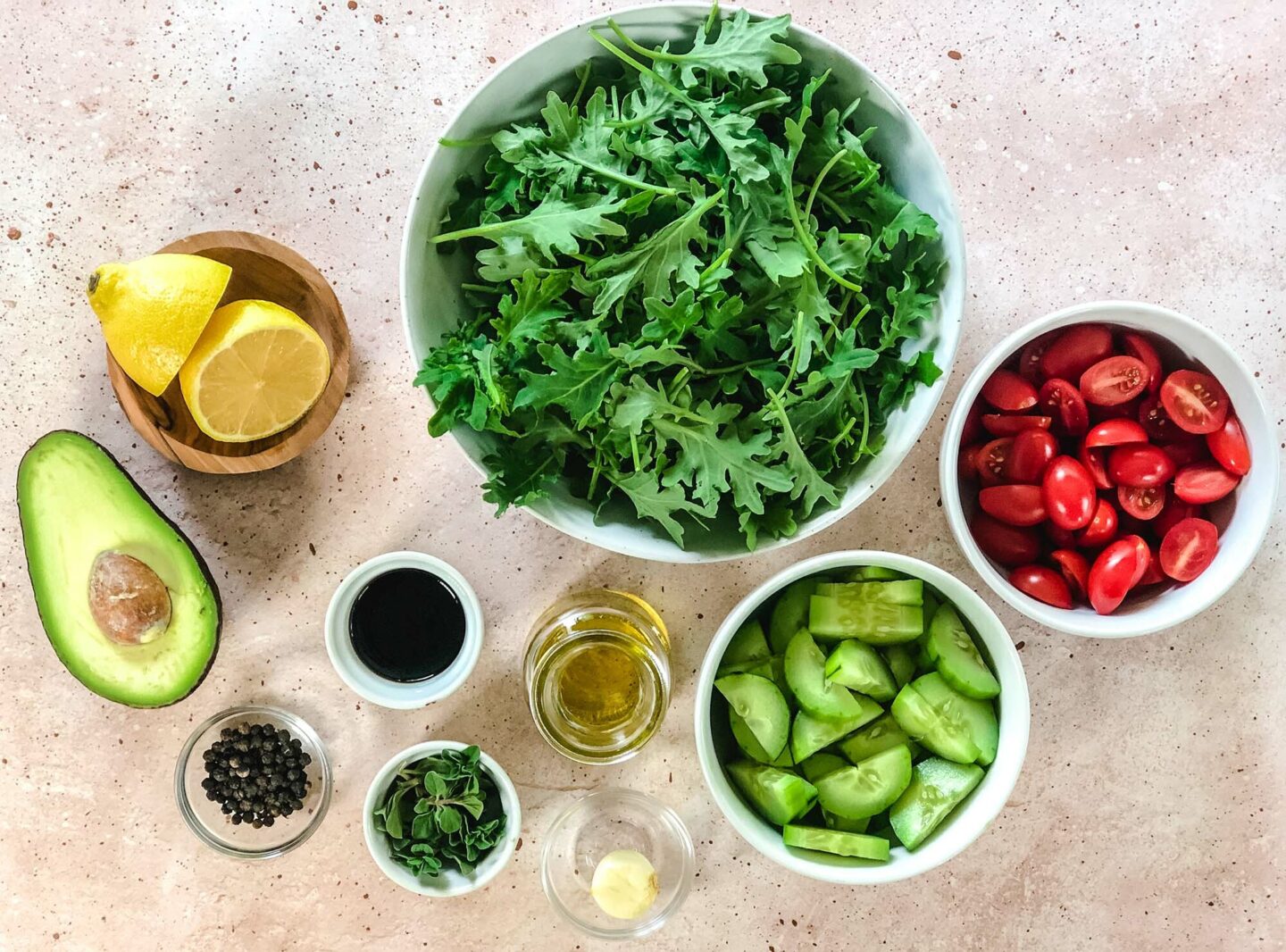 For hundreds of pure Paleo recipes be sure to check out The Real Paleo Diet Cookbook and The Real Paleo Diet Fast and Easy.
Ingredients
4 cups arugula

1 large cucumber, peeled and sliced

1 avocado, sliced

2 grape tomatoes, sliced

2 tbsp fresh lemon juice

2 tbsp extra virgin olive oil

1 tbsp balsamic vinegar

1 tsp black pepper

1 tbsp basil, thinly sliced

1 tbsp fresh oregano, chopped

1 clove garlic, minced
Directions
In medium sized mixing bowl, combine the arugula, cucumbers, avocado, tomatoes.

In small bowl, whisk the lemon juice, olive oil, vinegar, black pepper, , basil, oregano, and garlic.

Drizzle the dressing over the salad, and enjoy!