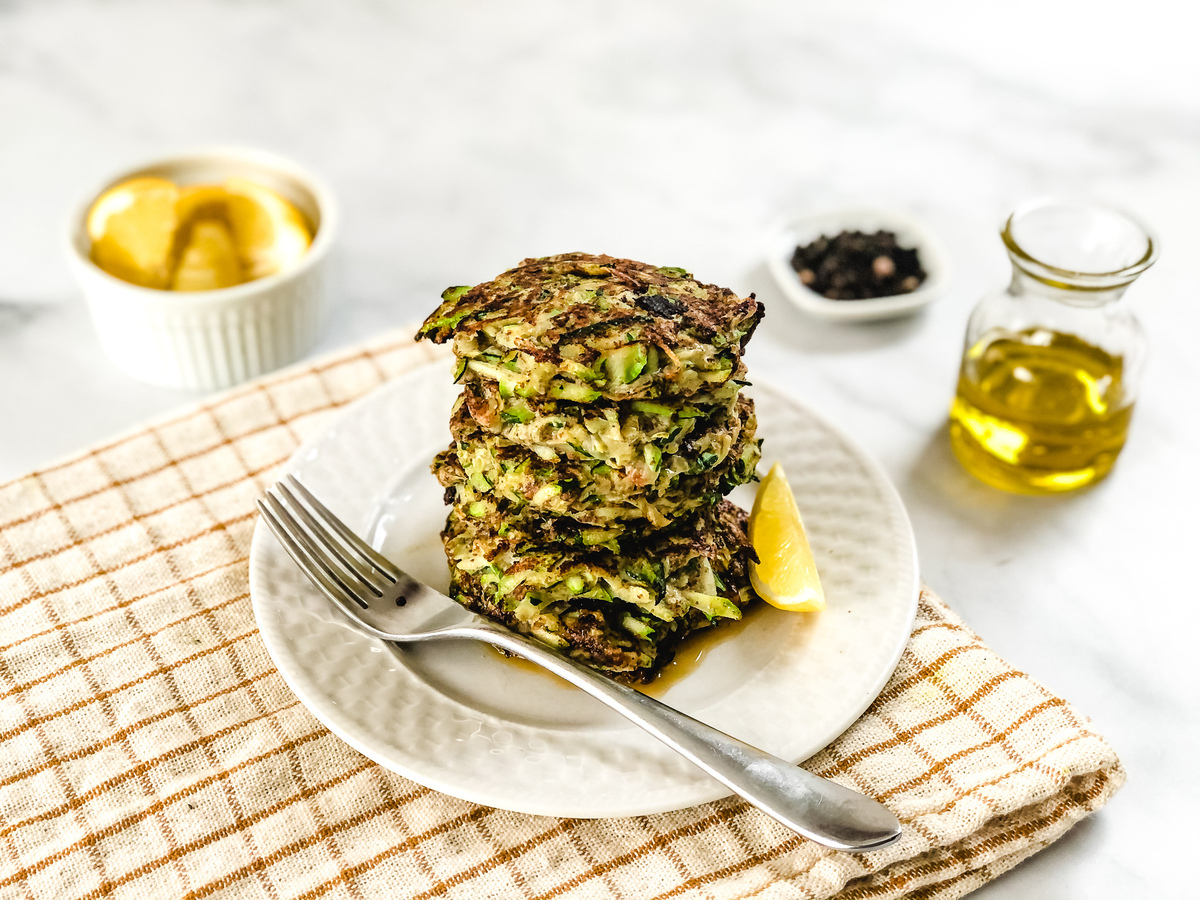 Crispy Paleo Zucchini Fritters
When you're tired of zoodles, put a fresh spin on zucchini with these hot and crispy fritters!
Trade your spiralizer for a cheese grater and shred your zucchini finely. When mixed with flax meal, eggs, and spices, it forms a scoopable batter that fries up into crispy-crunchy bite-sized treats.
Start by preparing the zucchini. Wash three or four of them, cut off the ends, and use a box grater or food processor to shred them. You'll want six cups total.
Use a cheesecloth or strainer or squeeze as much of the excess water as possible from the zucchini. Don't skip this step. You don't want any moisture here, or the fritters will fall apart! You might want to use paper towels to help remove any remaining water as well.
Once dried, mix your zucchini in a bowl with flax meal, two beaten eggs, and spices. We used garlic powder, onion powder, black pepper, and red pepper flakes, but you could also use other spices like cumin or paprika if you want to experiment with flavors.
The batter should be thick enough to spread when added to a hot skillet. If the batter seems too wet, add a bit more flax meal.
Next, heat a skillet with olive oil. Once hot, use a ¼ measuring cup to evenly pour the batter into little fritters. Depending on how large your skillet is, you may need to work in batches.
Cook each fritter about three to five minutes per side, or until golden brown and crispy. Place your fritters on a baking rack while you cook the remaining batter to prevent them from getting soggy.
Serve your zucchini fritters hot with lemon wedges for squeezing. You can also garnish with green onions, cilantro, or parsley if you prefer. Grab a fork and enjoy!
Tip: You can swap the zucchini for beets for a fun spin on these fritters.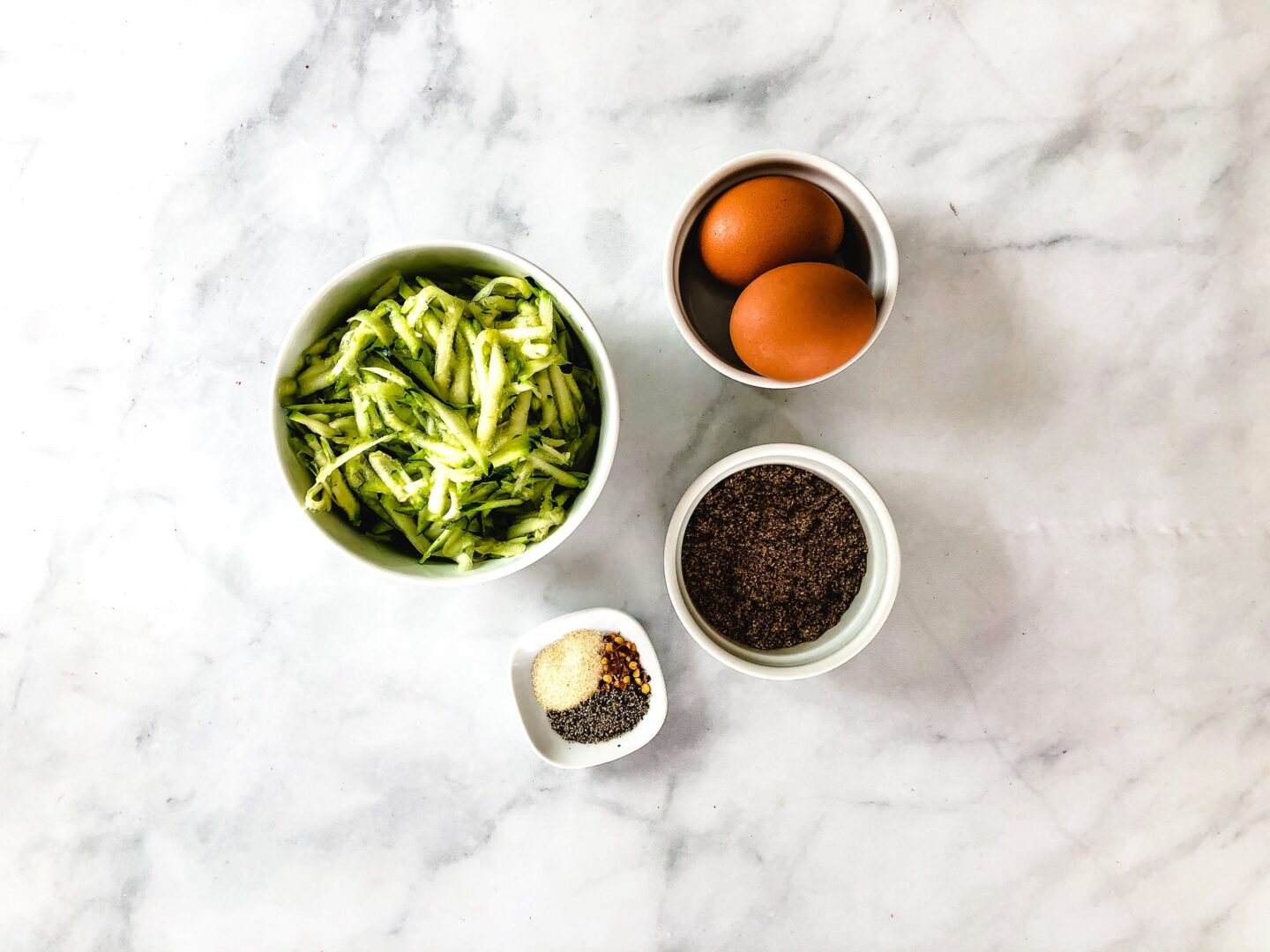 For hundreds of pure Paleo recipes be sure to check out  The Real Paleo Diet Cookbook  and  The Real Paleo Diet Fast and Easy.
Details
Prep Time:

15 minutes

Cook Time:

15 minutes

Total Time:

30 minutes
Ingredients
6 cups shredded zucchini, strained

1/2 cups flax meal, plus more if needed

2 eggs, beaten

1/2 tsp garlic powder

1/2 tsp onion powder

1/4 tsp black pepper

1/8 tsp red pepper flakes (optional)

2 tbsp olive oil

Lemon wedges, for garnish (optional)
Directions
In a mixing bowl, combine the shredded zucchini with the flax meal, eggs, and spices. If the batter is too wet, add more flax meal.

Heat the olive oil in a large skillet over medium heat. Use a ¼ measuring cup to scoop the zucchini mixture into the pan and flatten it to form a patty shape. Repeat with the remaining batter. Cook each side for about 3-5 minutes, or until golden brown. You may need to work in batches. Set the finished patties on a baking rack so they don't get soggy.

Serve your zucchini fritters hot, garnished with lemon wedges if you prefer.