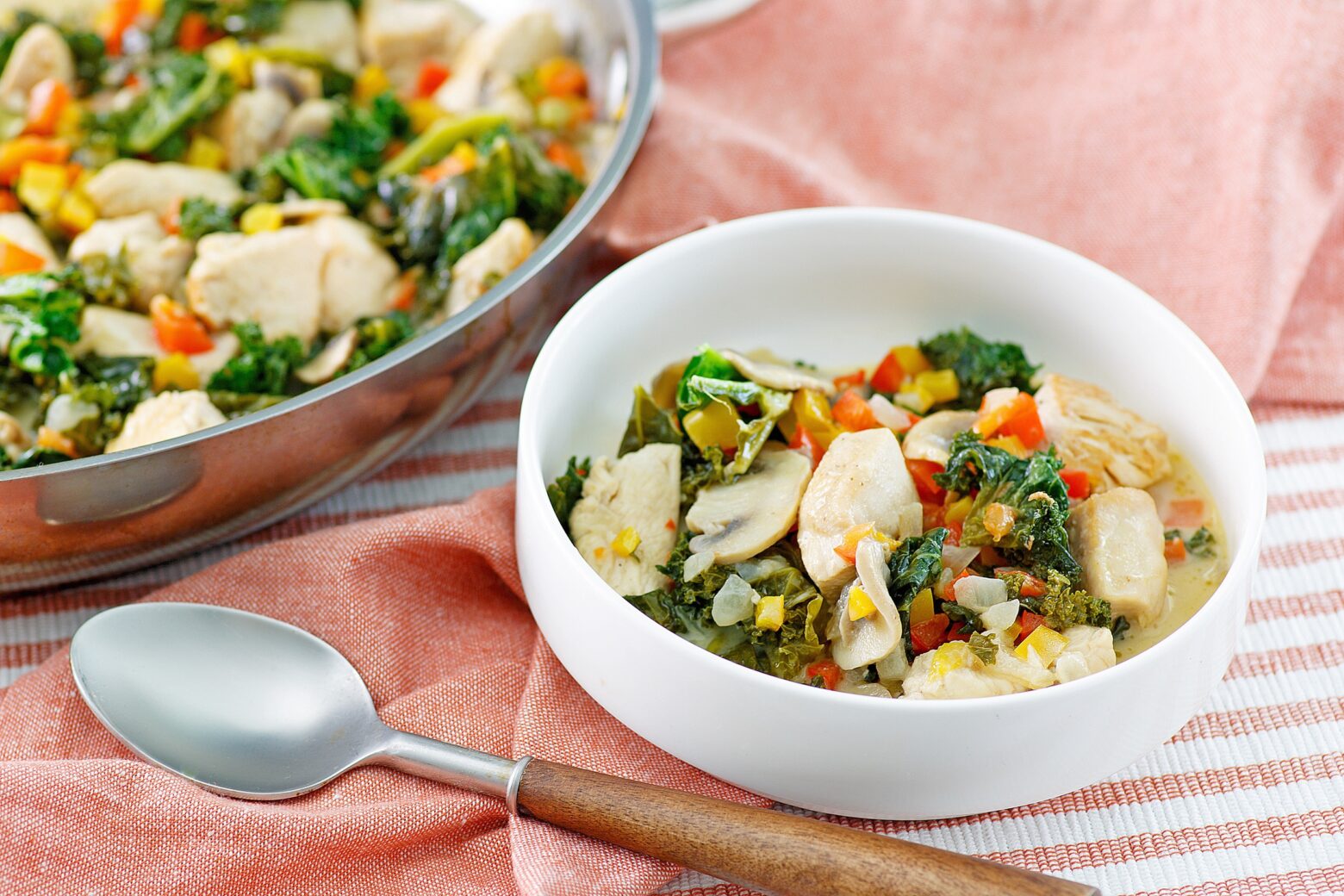 Creamy Paleo Chicken Skillet
This chicken and creamy coconut sauce dish is sure to impress with its sweet and savory flavors, all keeping you faithful to the Paleo Diet principles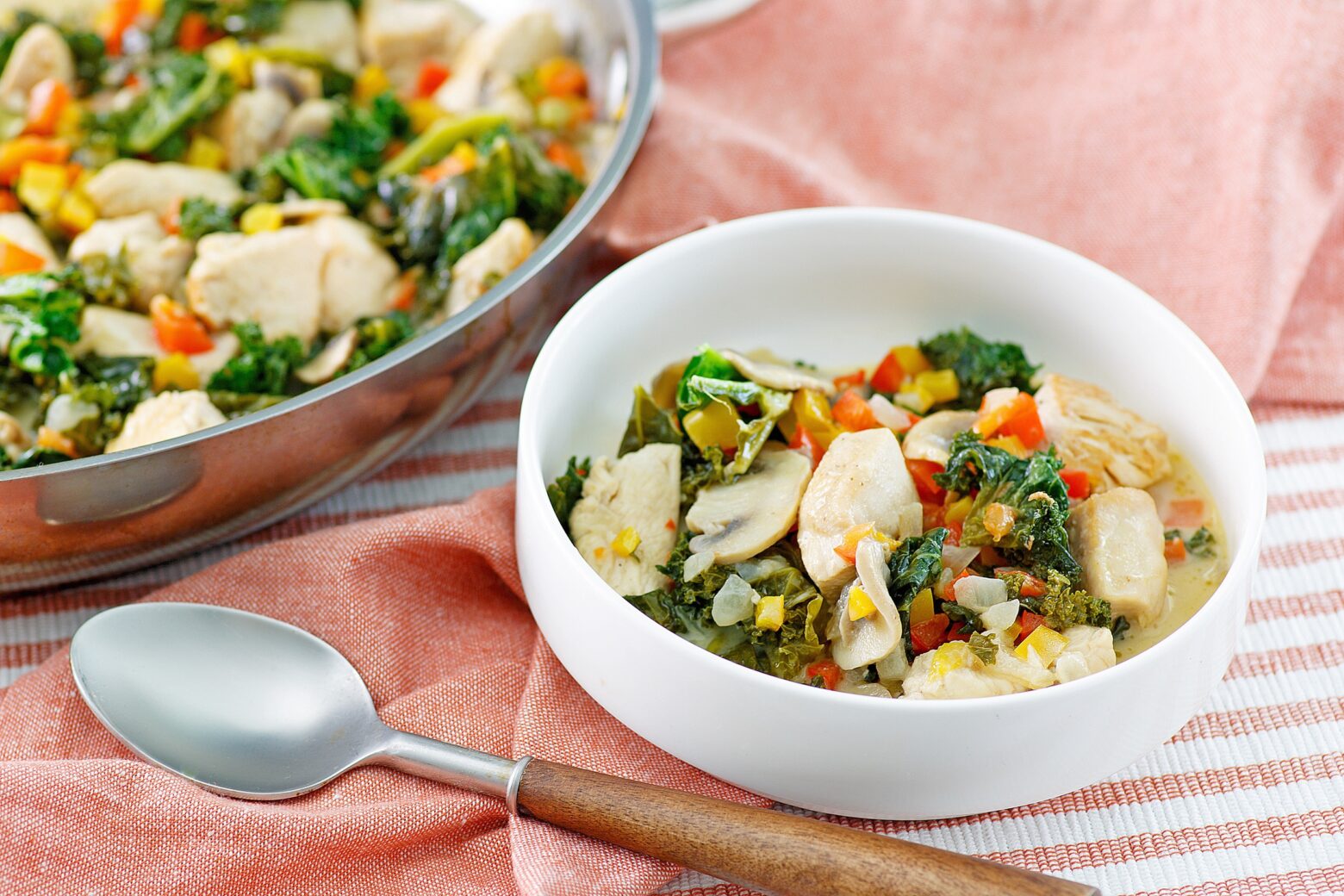 When it comes to Paleo recipes, perhaps the most versatile protein comes from our favorite poultry: the chicken. Be sure to select free range, organic meats when preparing this recipe. And using coconut milk is a great way to add an occasional creamy sauce to many foods. This dish is sure to impress with its sweet and savory flavors, all keeping you faithful to the Paleo Diet® principles. Combined with the nutrient packed kale leaves makes this a complete meal on its own.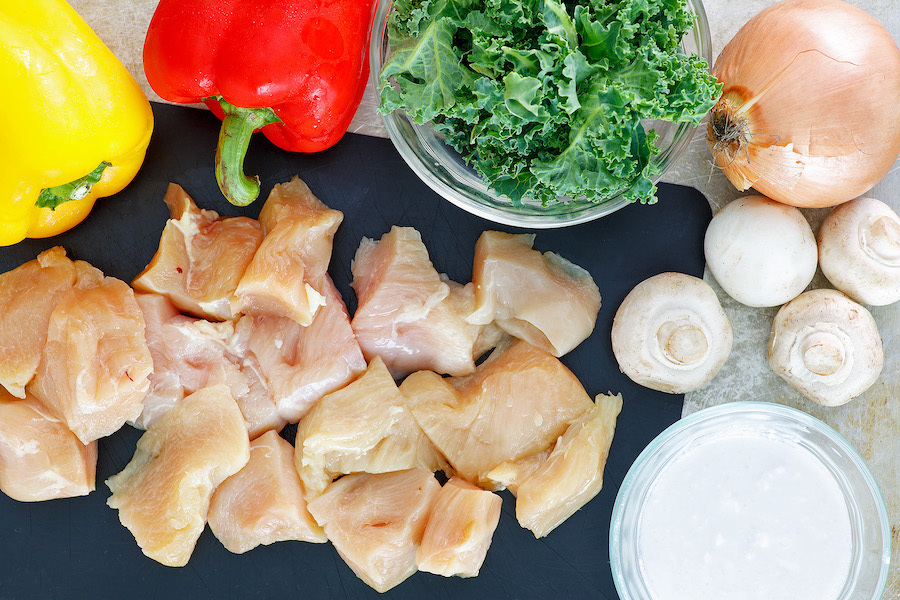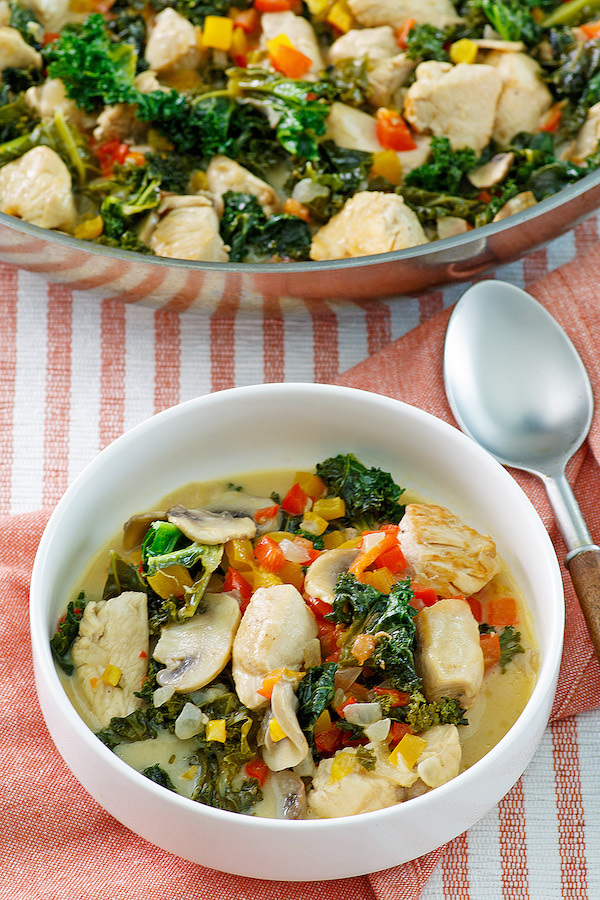 For hundreds of pure Paleo recipes be sure to check out The Real Paleo Diet Cookbook and The Real Paleo Diet Fast and Easy.
Details
Serves:

2

Prep Time:

15 minutes

Cook Time:

20 minutes

Total Time:

35 minutes
Print this Recipe
Ingredients
1 tbsp coconut oil

2 boneless skinless chicken breasts, cut into 1-inch pieces

1 small yellow onion, chopped

1/2 red bell pepper, diced

1/2 yellow bell pepper, diced

6 oz white mushrooms, sliced

1/2 tbsp white vinegar

1 14.5-oz. can coconut milk

2 c fresh kale, stems removed and shredded

Black pepper, to taste
Directions
Heat oil in skillet over medium heat.

Add the onion to the pan and sauté for 4-5 minutes until soft.

Push the onion to one side and place the chicken in the pan. Lightly brown the chicken on each side.

Stir in the bell peppers and mushrooms.

Cook for an additional 5 minutes.

Add the white wine vinegar to the pan to deglaze. Add the coconut milk and kale.

Cook for 3-4 minutes until the kale is wilted and the sauce is slightly thickened.

Season to taste with pepper. Serve warm.