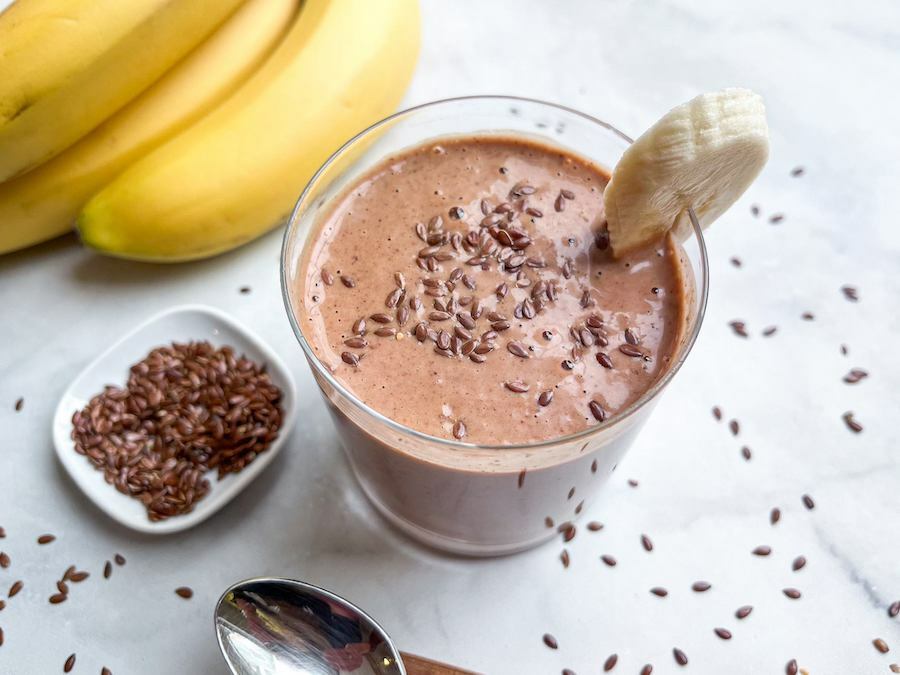 Do you typically throw a laundry list of ingredients into the blender for a single smoothie? Well, if so, this recipe is for you. We bring it back to the basics with a simple, naturally sweet smoothie that only calls for six ingredients.
This chunky, cacao-filled smoothie is for all chocolate lovers. We substitute milk chocolate with cacao powder to get that same rich cocoa taste, but without all the added sugars. This recipe might even fool you into thinking you're drinking a creamy milkshake!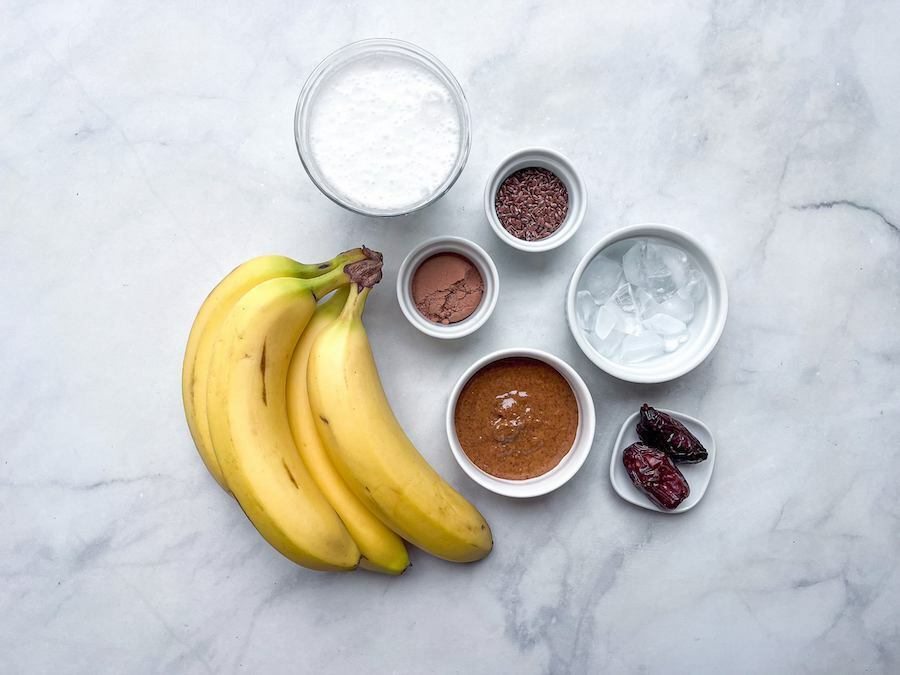 Cacao powder boasts plenty of health benefits and disease-fighting antioxidants. It's also packed with flavonoids, which can help lower blood pressure, improve your body's blood flow, reduce tiredness, and help prevent blood clots.
Use about 8 ounces of banana for this recipe. For the best results, slice the bananas ahead of time and freeze them until ready to use. They'll blend up quickly and add the cold creaminess you're after. You might not even need more ice cubes if you use enough frozen banana slices.
To make your chunky monkey smoothie, simply add all ingredients to a blender and process until creamy and smooth, about one minute. You can pour and drink it as is, or top with banana slices, sprinkle flax seeds, and some cacao powder for a little added flair. Stick a straw in it and enjoy!
Tips:
If you don't like almond butter, you can substitute for cashew butter.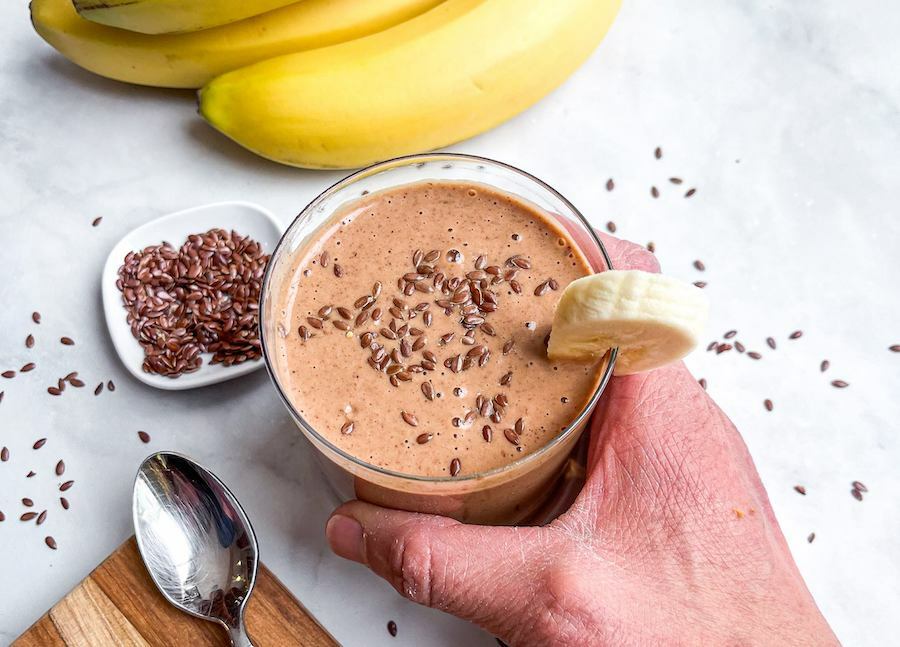 Love our recipes? Make going Paleo even easier and download our 7-Day and 28-Day digital meal plans!
Details
Recipe by: Jess Case
Serves:

2

Meal:

Beverage
Prep Time:

5 minutes

Total Time:

5 minutes
Ingredients
1 1/2 cups unsweetened dairy free milk (coconut milk)

1 banana, frozen

1 tbsp cacao powder

1/4 cups ice cubes

1/4 cups almond butter

2 dates, chopped and pitted

1 tbsp flax seeds plus 1/2 tsp for garnish
Directions
Add all ingredients into a blender, blend until it's creamy and smooth, high speed for 50-60 seconds. If you want it thinner, add more milk, if you want it thick, add a little less milk.

Pour the smoothie evenly into two glasses and top with banana slices and a sprinkle of flax seeds, if desired. Serve immediately.