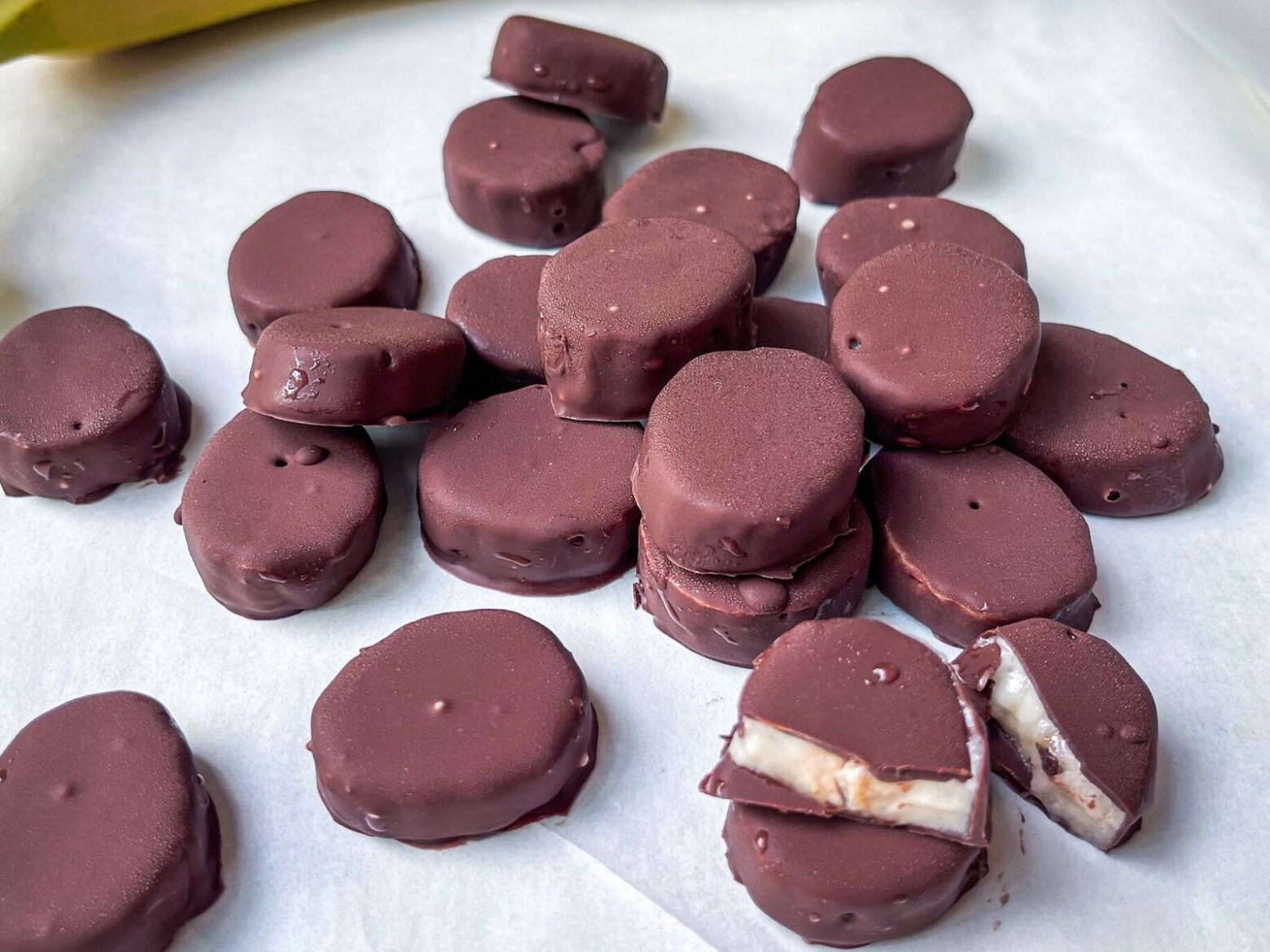 Chocolate Covered Banana Bites

Every once in a while we may have a craving for something sweet and indulgent, and luckily there are plenty of Paleo-approved options we can turn to when that happens. Chocolate and banana are a classic flavor combination that we've given a Paleo twist so you can satisfy your sweet tooth without any guilt.
Bananas contain fiber and prebiotics for good digestion and are well-known sources of potassium, an essential electrolyte that happens to lower blood pressure. Meanwhile, cacao is naturally rich in antioxidants called flavonoids, which can enhance brain neuroplasticity and also lower blood pressure. The theobromine and caffeine found in cacao act as mild stimulants, making these bites the perfect afternoon pick-me-up.
We counteract the bitterness of unsweetened cacao by melting it with coconut oil, so you don't have to worry about these sweet treats tasting too bitter. Make them for yourself or as an after-school snack the kids can grab from the freezer to quell any cravings.
Tips:
Use any leftover melted cacao wafers to dip other pieces of fruit, like strawberries, apples, or pineapple.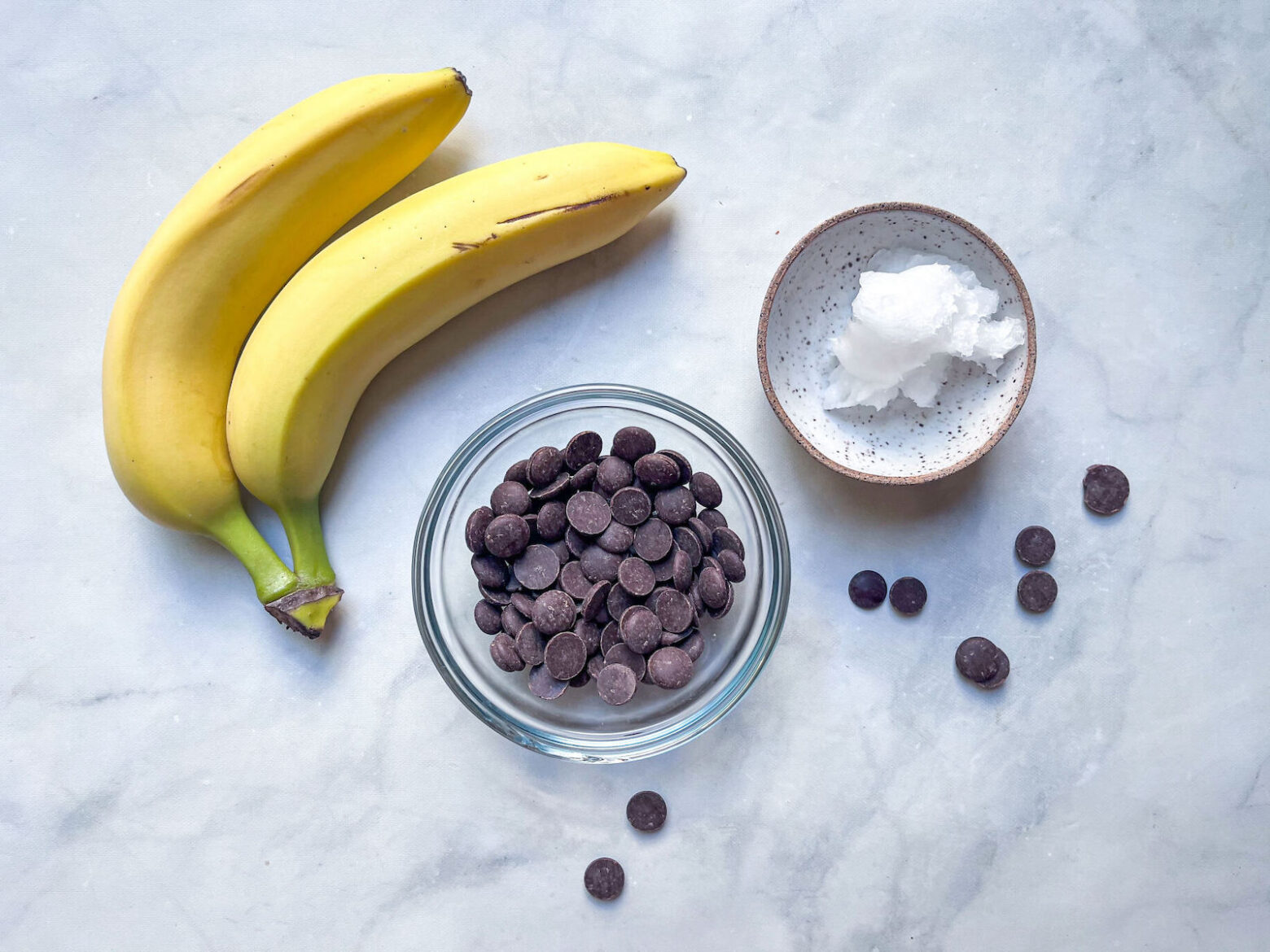 Details
Prep Time:

5 minutes

Total Time:

2 hours
Ingredients
2 ripe bananas

12 oz cacao wafers

4 tbsp refined coconut oil
Directions
Line a baking sheet with parchment or wax paper.

Slice bananas into 1.5" thick rounds and place on baking sheet. Freeze until bananas are solid, about 2 hours.

In a small microwave-safe bowl or measuring cup, place chocolate and coconut oil. Microwave for 60 seconds. Stir and repeat until chocolate sauce is fully melted and glossy. Set aside to cool.

Using a fork or toothpick, dip frozen bananas into the chocolate, coating all sides. Return coated banana slices to the freezer right away to harden. Store leftovers in a freezer-safe storage container or resealable bag.