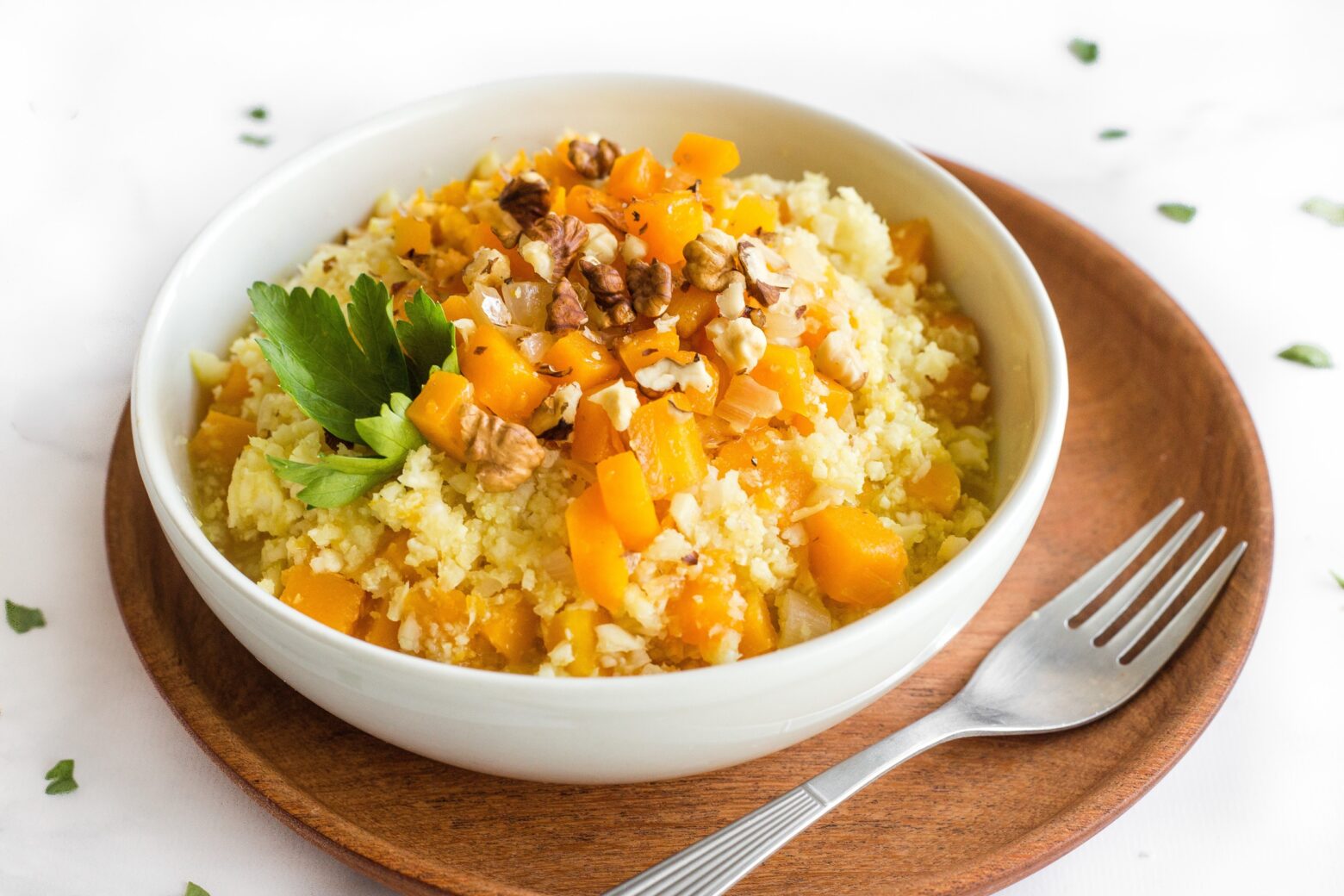 One Pan Butternut Squash Cauliflower Risotto
Try our super easy Paleo risotto made with cauliflower instead of rice and butternut squash for a decadent fall dinner.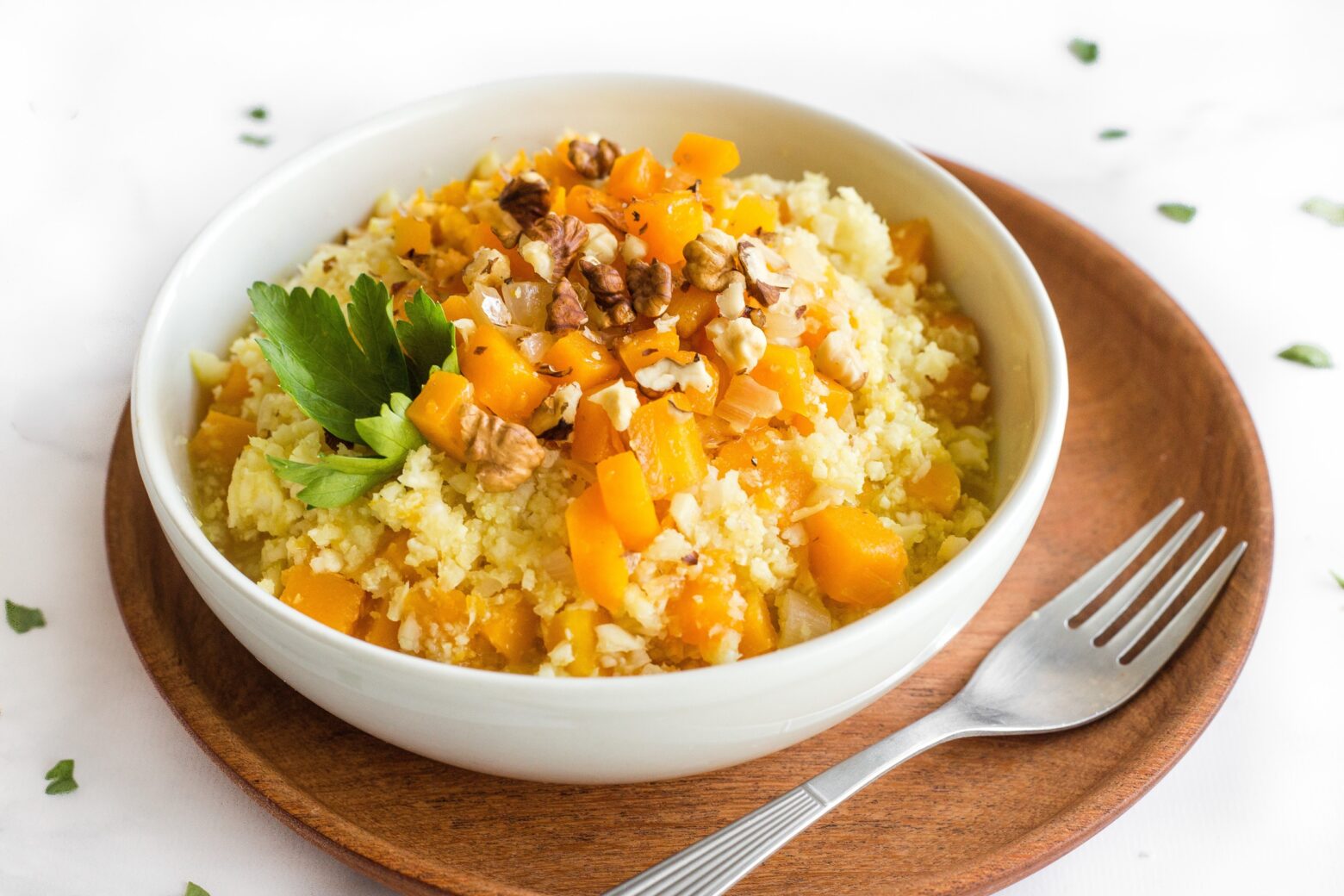 There's no standing obsessively over the stove with this risotto! Try our super easy Paleo version made with cauliflower instead of rice for a decadent fall dinner.
Grab a large skillet and get ready for a much easier way to make this Italian favorite. It's still made in one pan, but you won't have to stir constantly or keep a watchful eye on it.
Start by cubing a small butternut squash. The smaller the cubes, the quicker it'll cook—so try to get a nice even dice of about half an inch so that 40 minutes in the pan will be enough to soften it up.
You'll also need to rice a whole head of cauliflower, but don't worry—you don't need a cheese grater. Simply wash and cut the cauliflower into small florets, then process in a high-speed blender or food processor until they resemble fine rice grains. Depending on the size of your blender or food processor, you may need to process the cauliflower for more batches. A few seconds on high speed is about all you'll need.
Of course, you can always buy cauliflower rice at the store to help save on prep time.
To make this Paleo risotto, start by sautéing onions, garlic, and the cubed butternut squash in olive oil until tender. Next, pour in your cooking liquid. We used filtered water, but you could use unsalted (preferably homemade!) gut-healing chicken bone broth if you prefer. Add the cauliflower rice and season with turmeric, black pepper, and a bay leaf. Reduce the heat to low and let the risotto simmer for about 20 minutes, or until everything is cooked through.
We garnished our risotto with crunchy chopped walnuts and fresh parsley, but you can mix things up and replace with cilantro, cashews, sunflower seeds, or pumpkin seeds. Grab a fork and dig in!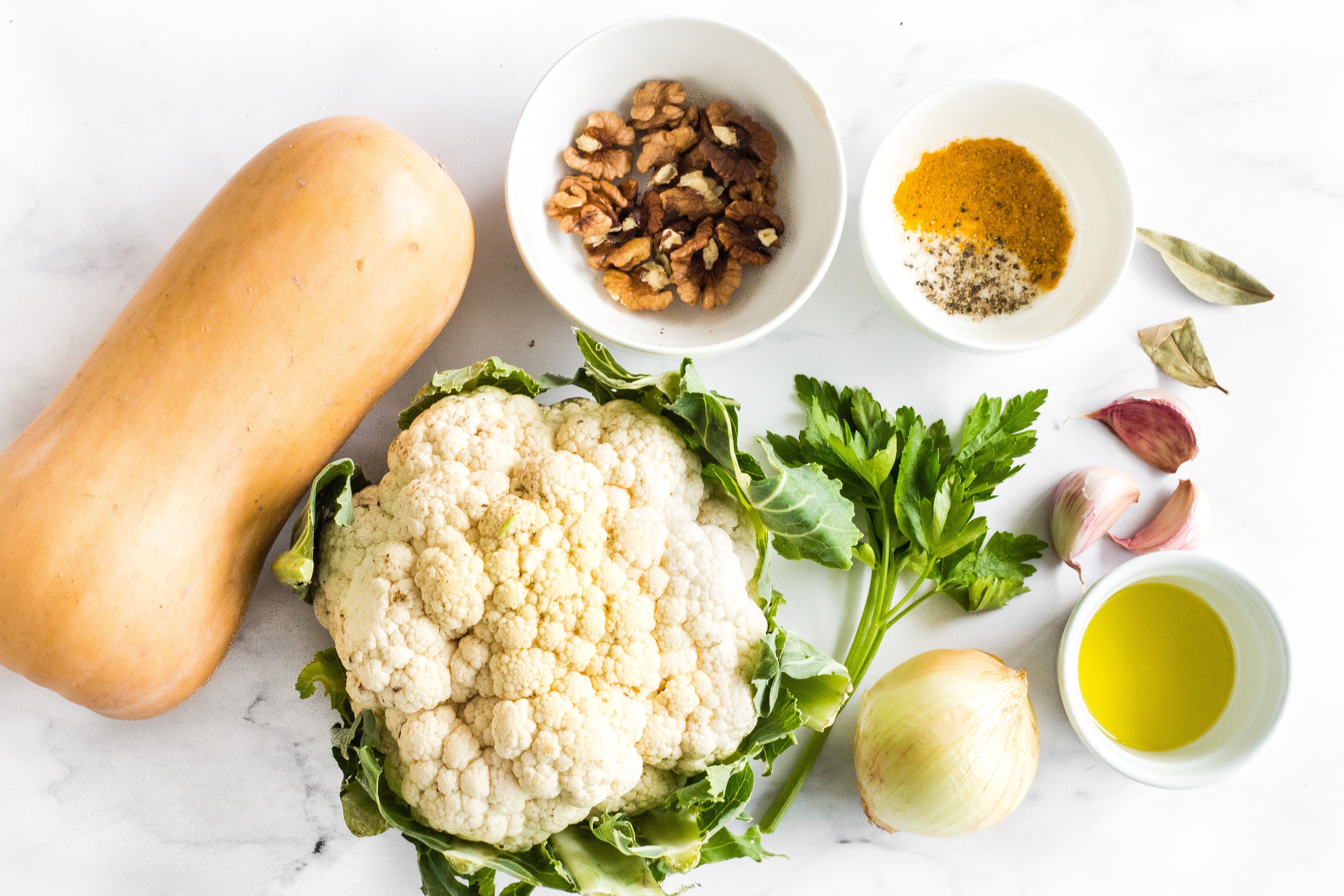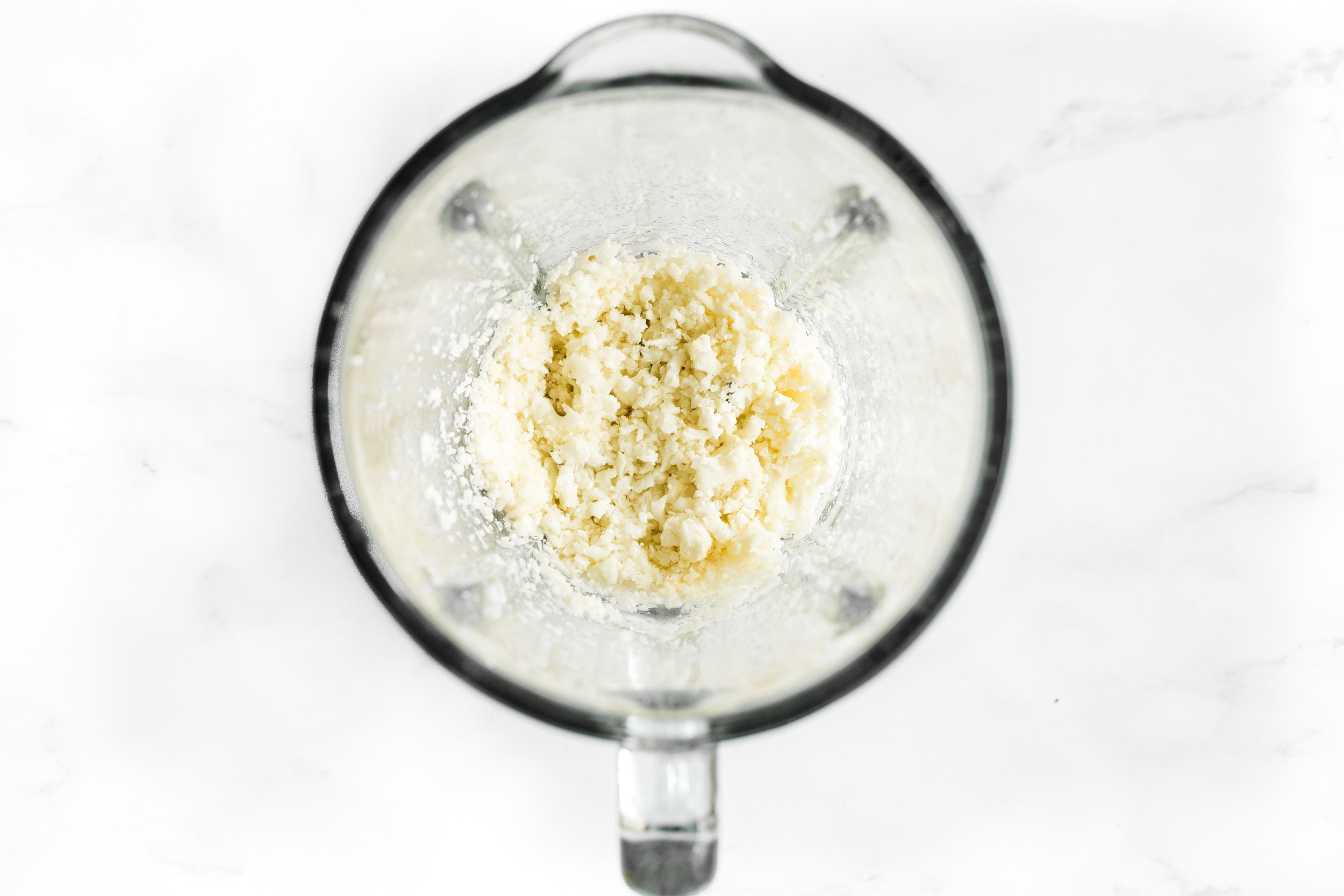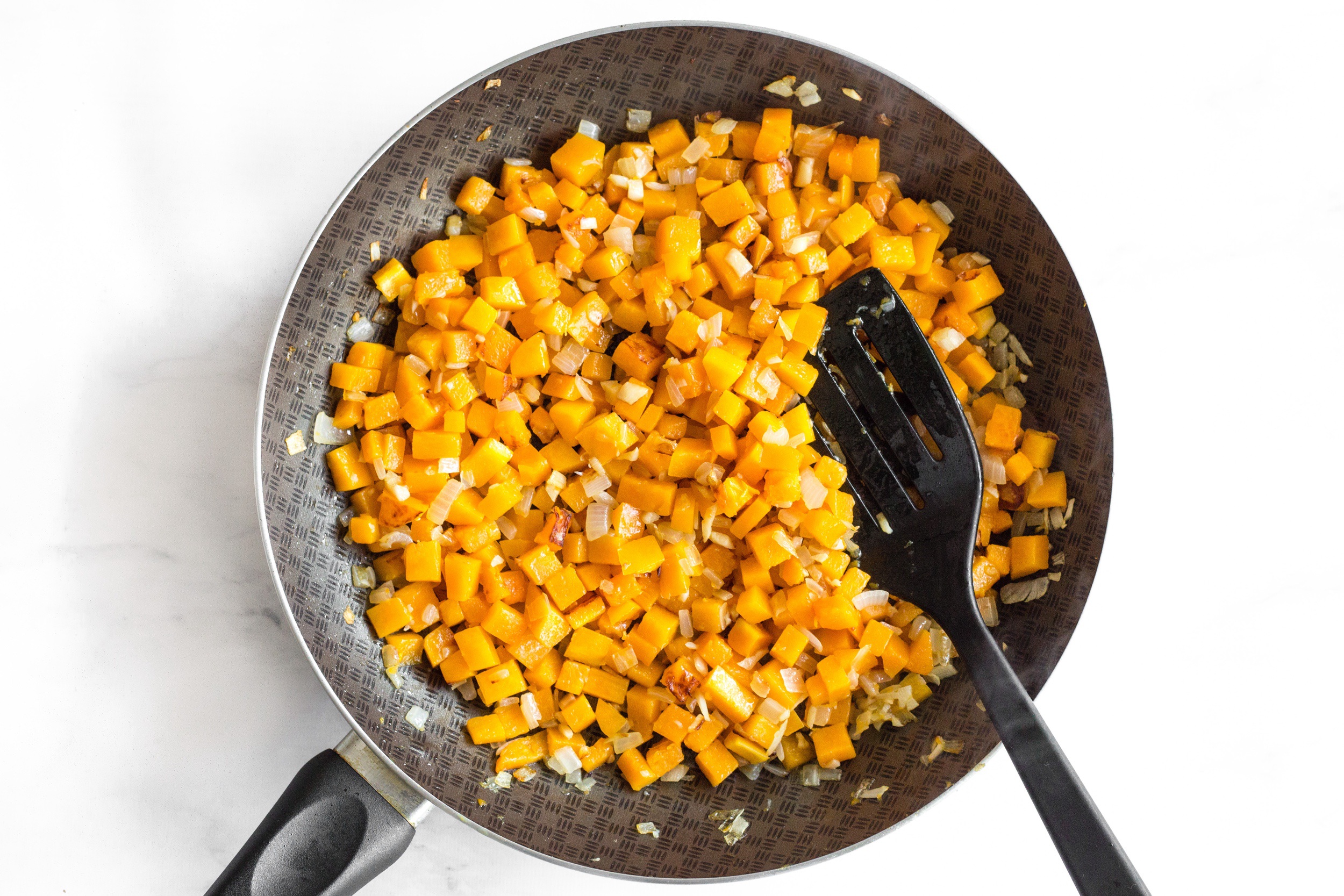 For hundreds of pure Paleo recipes be sure to check out The Real Paleo Diet Cookbook and The Real Paleo Diet Fast and Easy.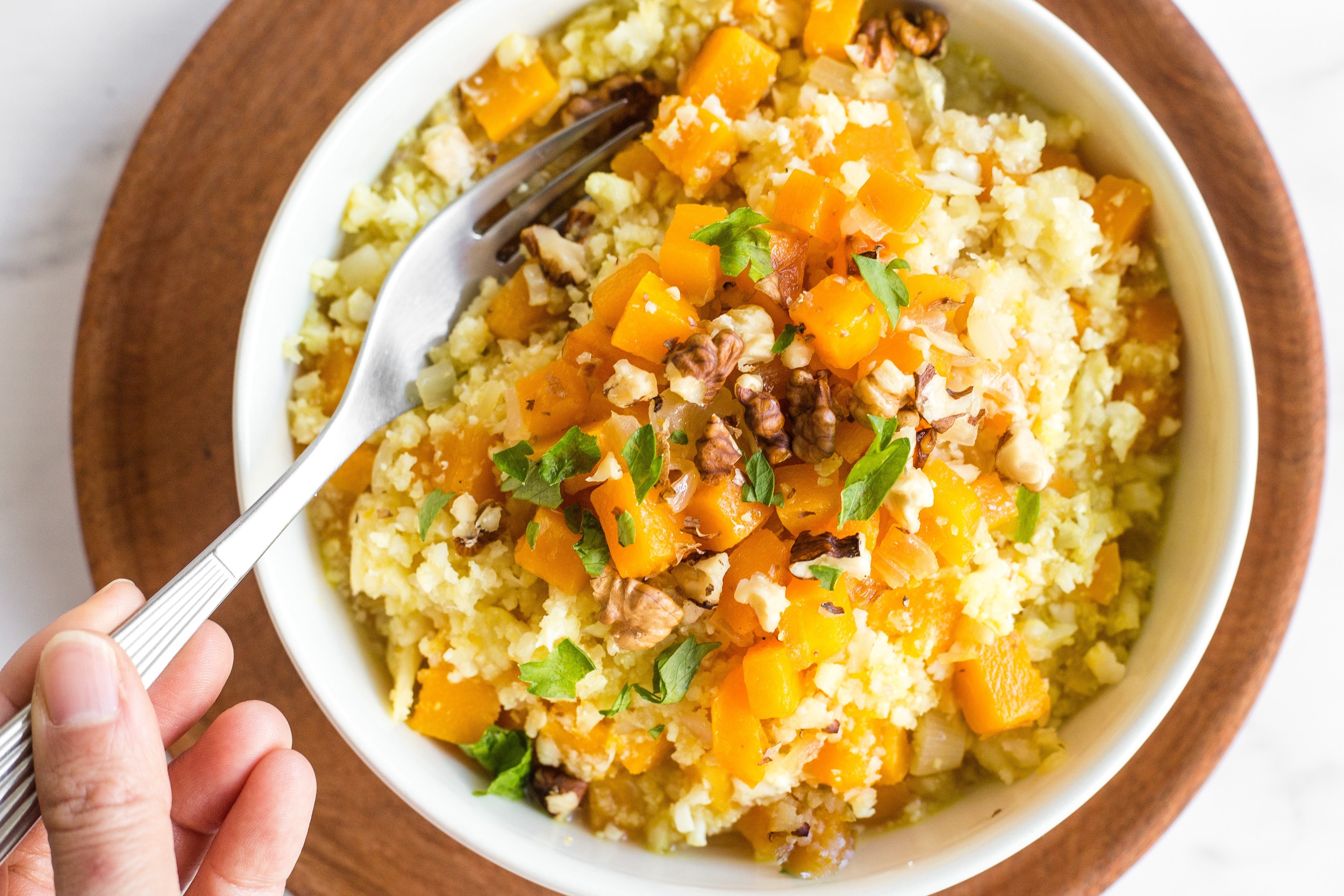 Details
Serves:

4

Prep Time:

10 minutes

Cook Time:

30 minutes

Total Time:

40 minutes
Print this Recipe
Ingredients
2 tbsp olive oil

1 small butternut squash, sliced into small cubes

1 yellow onion, diced

3 garlic cloves, minced

1 cauliflower, riced

3 cups filtered water

1 bay leaf

1 tsp ground turmeric

1/2 tsp ground black pepper

1/4 cups chopped walnuts

Fresh parsley, for garnish
Directions
Heat the olive oil in a large pan over medium-high heat. Add the butternut, onions, and garlic and sauté until the squash is tender (about 10 minutes).

Add the riced cauliflower, water, bay leaf, ground turmeric and black pepper to the pan and mix well. Turn the heat down to low and let the ingredients simmer for the next 20 minutes, until the cauliflower is tender.

Divide the butternut squash cauliflower risotto evenly between 4 bowls and garnish with chopped walnuts and fresh parsley.