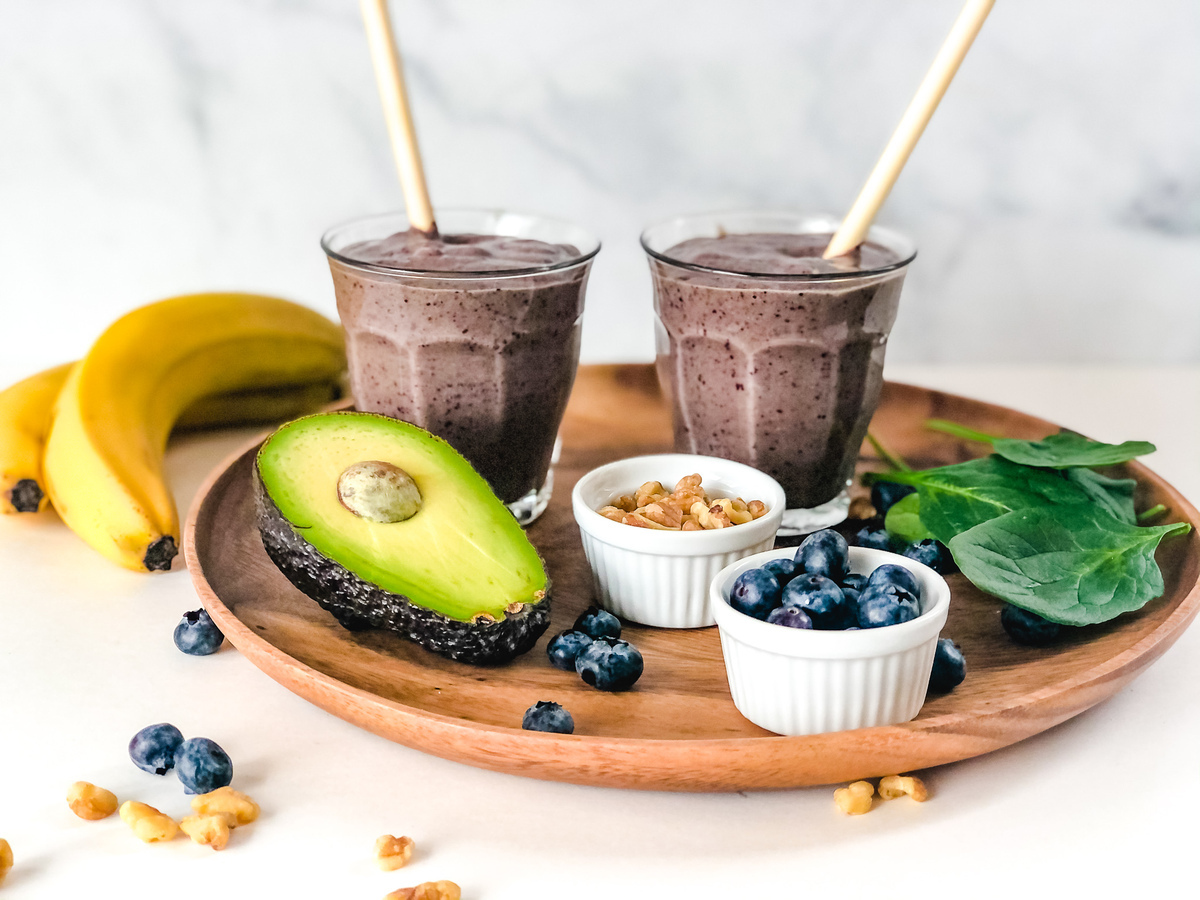 Brain-Boosting Blueberry Smoothie
This tasty blueberry smoothie is filled with antioxidants that help boost brain health!
Antioxidants are substances that fight free radical damage, which is great for your brain. When you eat lots of antioxidants, it helps combat oxidative stress and lowers your risk of brain-related issues like memory loss and dementia.
Blueberries have the highest levels of antioxidants of any other fruit or veggie, so they serve as the base of our brain-healthy smoothie. We also throw in a few walnuts, which have the highest antioxidant count of tree nuts, and use a bit of sugar-free pomegranate juice for even more antioxidant power.
Green leafy veggies are also great for your brain health, as they contain nutrients like vitamin K and folate for a brain boost on the go. We used spinach here, but you could substitute kale instead.
Finally, we round out this brain-boosting smoothie with avocado. These tasty pear-shaped fruits contain monosaturated fats, which may reduce blood pressure. High blood pressure is linked to cognitive decline, so be sure to keep an eye on yours.
To make this healthy smoothie, simply blend all the ingredients in the blender. We suggest that you use frozen blueberries and bananas so you don't need to add ice that will ultimately water down your smoothie. Pour evenly between two glasses, and drink up!
Tip:
If you don't have pomegranate juice, you can substitute with a little extra almond or coconut milk.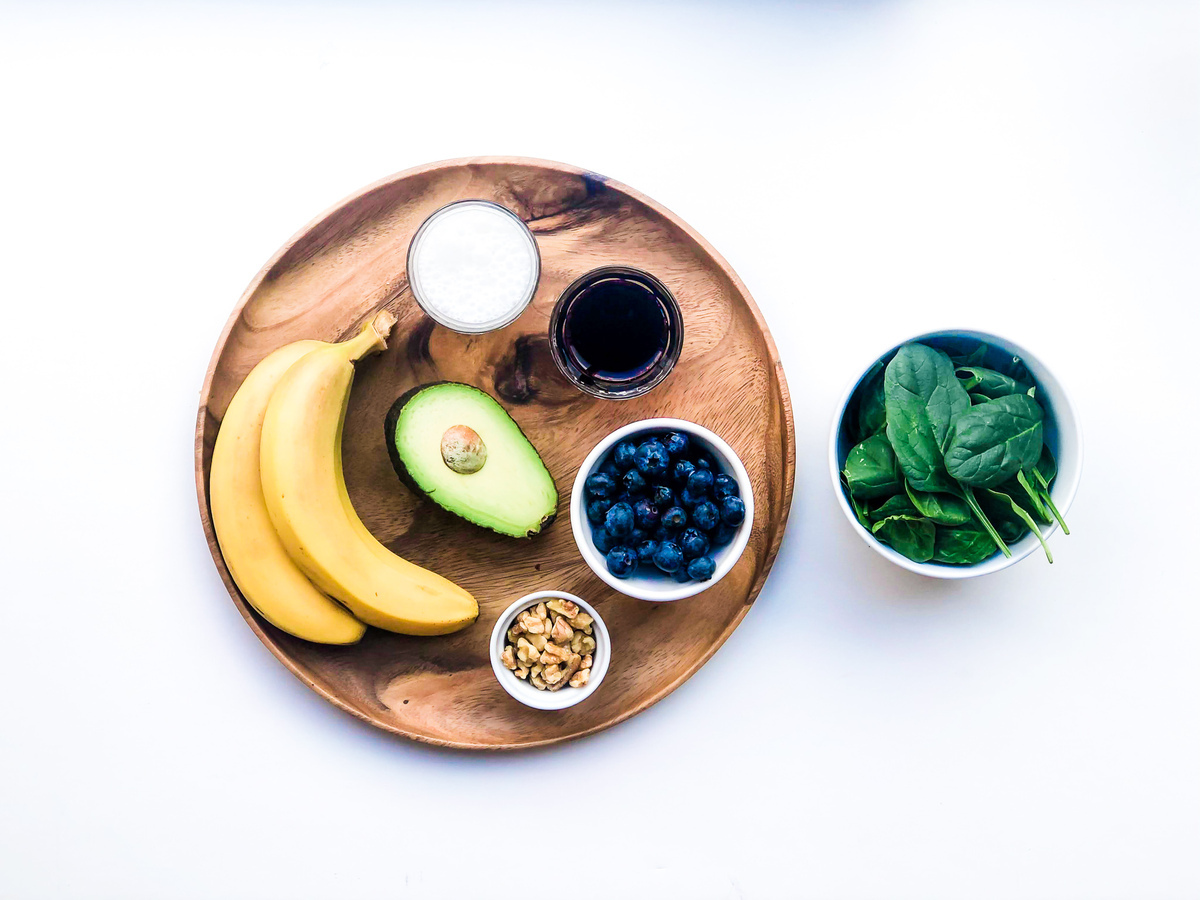 For hundreds of pure Paleo recipes be sure to check out  The Real Paleo Diet Cookbook and  The Real Paleo Diet Fast and Easy.
Details
Prep Time:

5 minutes

Total Time:

5 minutes
Ingredients
2 cups frozen blueberries

2 medium ripe bananas (best when its frozen, chopped)

3 cups baby spinach

1 avocado

1/2 cups walnuts

3/4 cups pomegranate juice (no sugar)

1 1/4 cups coconut milk or almond milk
Directions
Add all ingredients into a blender. Combine on high speed for about 30 seconds, or until creamy and smooth.

Pour the smoothie evenly into two glasses. Enjoy cold.