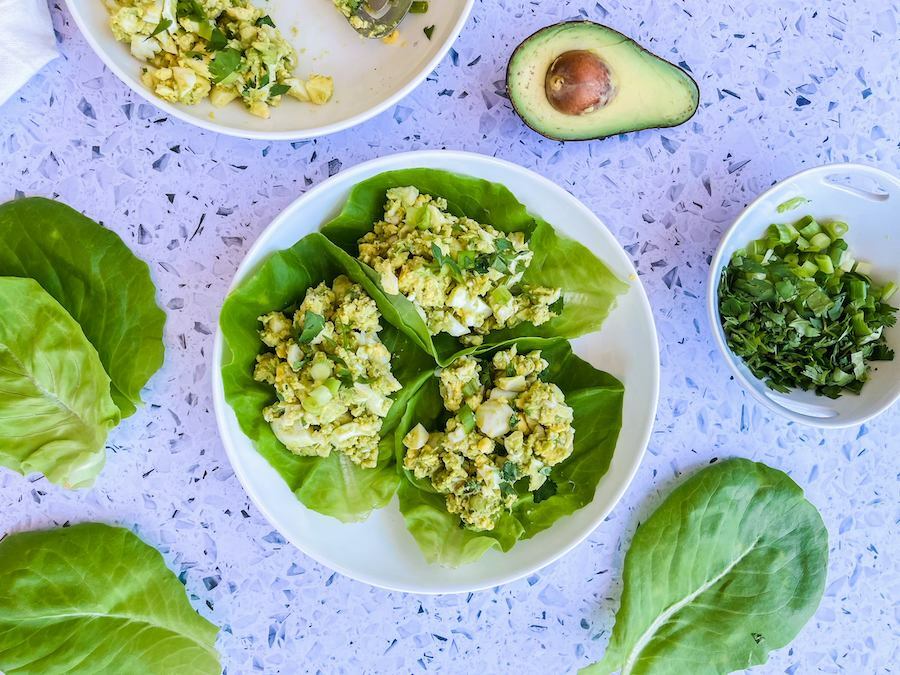 What do you get when you mix guacamole with egg salad? A tasty snack that works great in lettuce cups, over sweet potato rounds, or even as a dip for fresh veggies.
We love egg salad, but it can be difficult to keep it Paleo when you want to have it ready fast. While you can always whip up some Paleo-friendly mayo if you have the time, we like to use avocado as a quick and tasty binder in a snap!
To keep this recipe bright and flavorful, we also added the juice of one lime (about two tablespoons), a dash of cumin, and a bit of black and red pepper to taste. Just mash it up and serve!
We recommend that you hard-boil the eggs for this recipe ahead of time to make it easy to throw together. Plus, it's never a bad idea to have hard-boiled eggs on hand for snacks on the go.
Here's how to make the perfect hard boiled eggs: Put the eggs in a saucepan and cover the eggs with cool water by one inch. Slowly bring the water to a boil over medium heat. Once the water is boiling, cover and remove from the heat. Let the eggs sit for 10-12 minutes. Strain out the hot water and run cold water over the eggs to halt the cooking. Rinse and peel.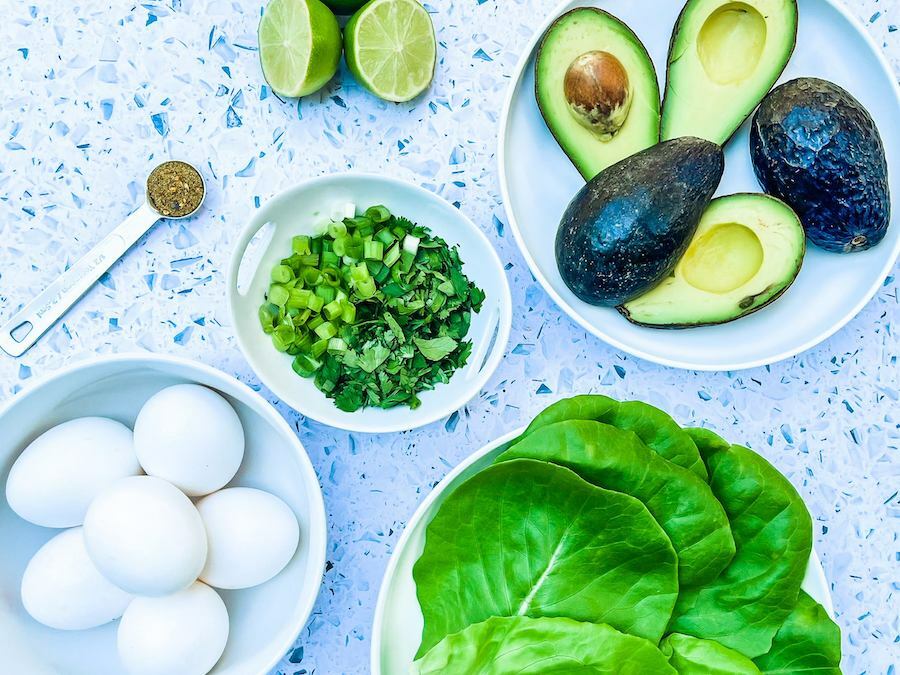 Love our recipes? Make going Paleo even easier and download our 7-Day and 28-Day digital meal plans!

Details
Recipe by: Jess Case
Serves:

4

Meal:

Breakfast
Prep Time:

10 minutes

Total Time:

10 minutes
Ingredients
6 eggs, hard boiled and peeled

3 small avocados

2 tbsp fresh lime juice

1 tsp cumin

1/4 tsp red pepper (optional)

1/2 tsp black pepper

4 butter lettuce leaves, for serving

2 tbsp fresh cilantro, chopped

2 tbsp green onion, chopped
Directions
Mash the hard boiled eggs in a bowl until chunky.

In another bowl, mash the avocados. Add the lime juice, cumin, red pepper (if using) and black pepper. Add the eggs and stir slowly to combine.

Scoop evenly only the lettuce cups and sprinkle with cilantro and green onions. Serve and enjoy!