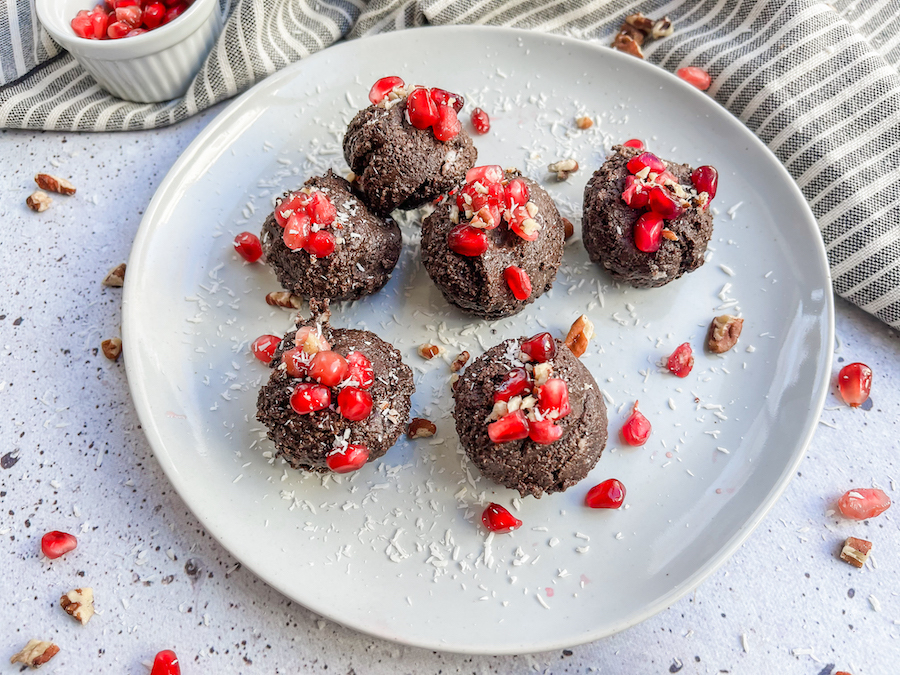 Antioxidant-Rich Pomegranate Cocoa Treats
Got a chocolate craving? Skip the candy bar and enjoy these bites made with healthy cacao, sweet coconut, and juicy pops of sweetness from pomegranate seeds!
In the time it would take you to run out and grab a chocolate bar, you can throw together these easy no-bake chocolate treats. They only require 5 simple ingredients and 10 minutes of hands-on time.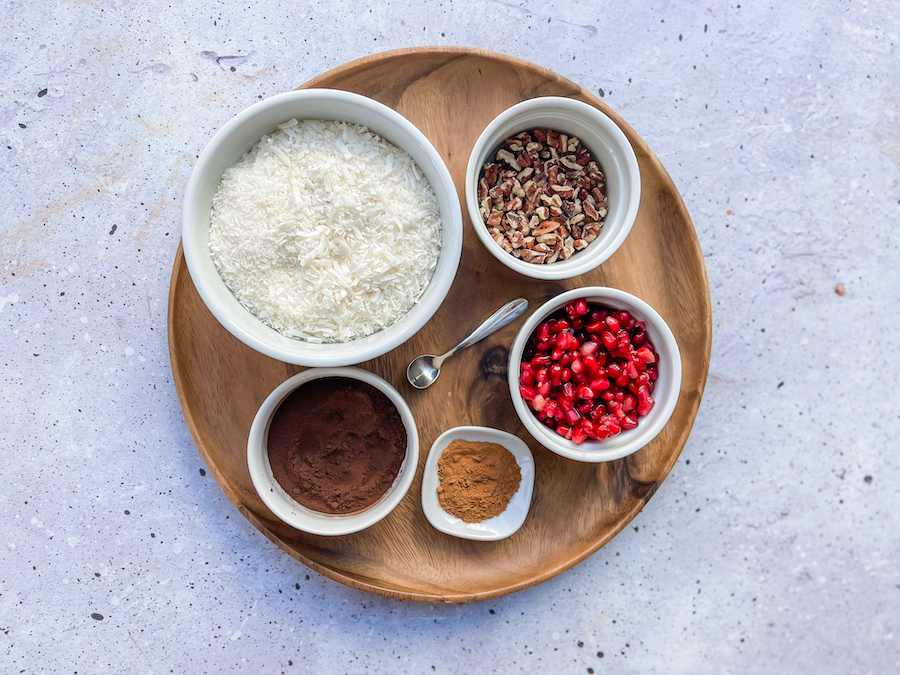 These treats get their natural sweetness from coconut and cacao — no added sweetener to spike your blood sugar! Plus, they're filled with antioxidants. Coconut is filled with antioxidant-rich minerals like manganese, which can help protect your cells. Cacao is a great source of flavonoids, which are known for fighting free radicals. Plus, the crunchy topping of pomegranate seeds are another potent source of antioxidants, particularly polyphenols, which can help fight inflammation.
Start with 2 cups of coconut flakes. Use a food processor to blend until smooth and creamy. Tip: You can also use about 1/2 cup of coconut butter here instead to save on prep time!
Next, pulse in the cacao powder and cinnamon until uniform in color. You can also add a dash of pure vanilla extract here if you wish. Scoop the mixture evenly into mini muffin liners, or just roll them up and set them on parchment paper. Press the pomegranate seeds and chopped pecans over the top. You can also add more coconut flakes or use a different type of nut if you prefer (or, go nut-free!). Set in the fridge for about 10-15 minutes, or until hardened.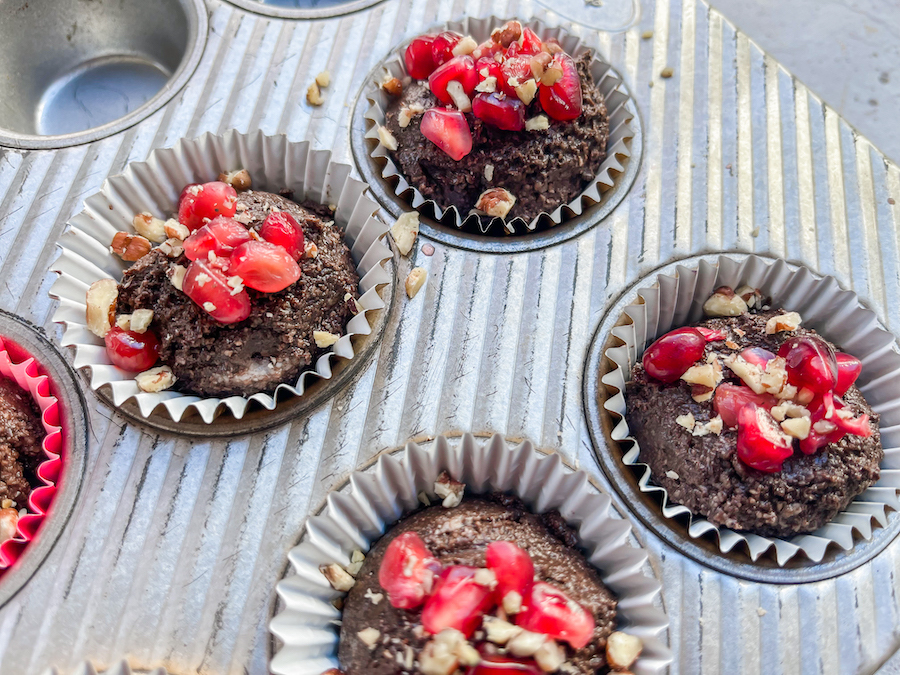 Unwrap and enjoy!
You can store leftovers in an airtight container in the fridge for a few days. To extend their shelf life, stash them in the freezer for up to two months.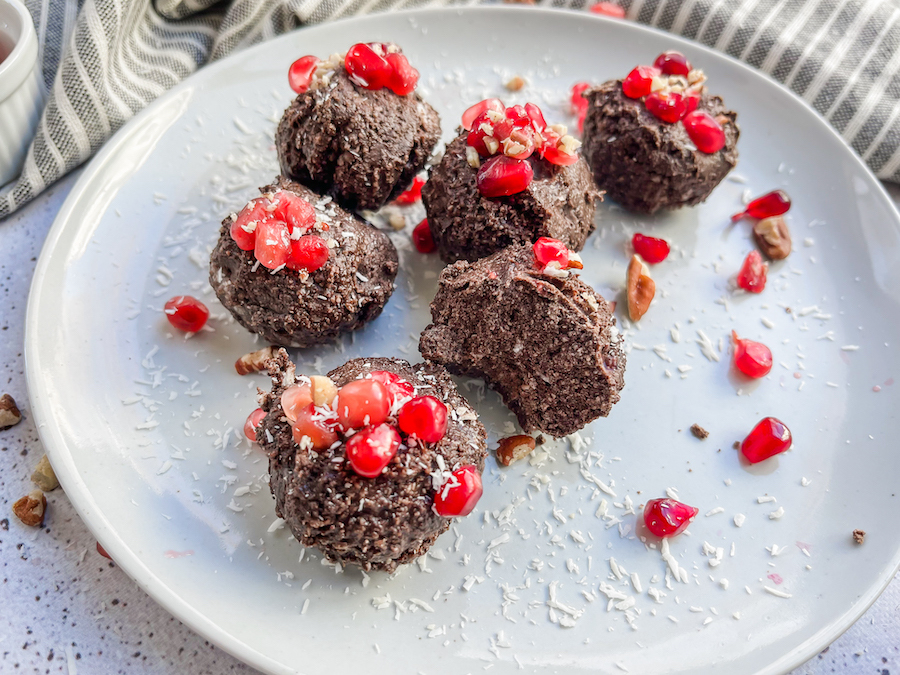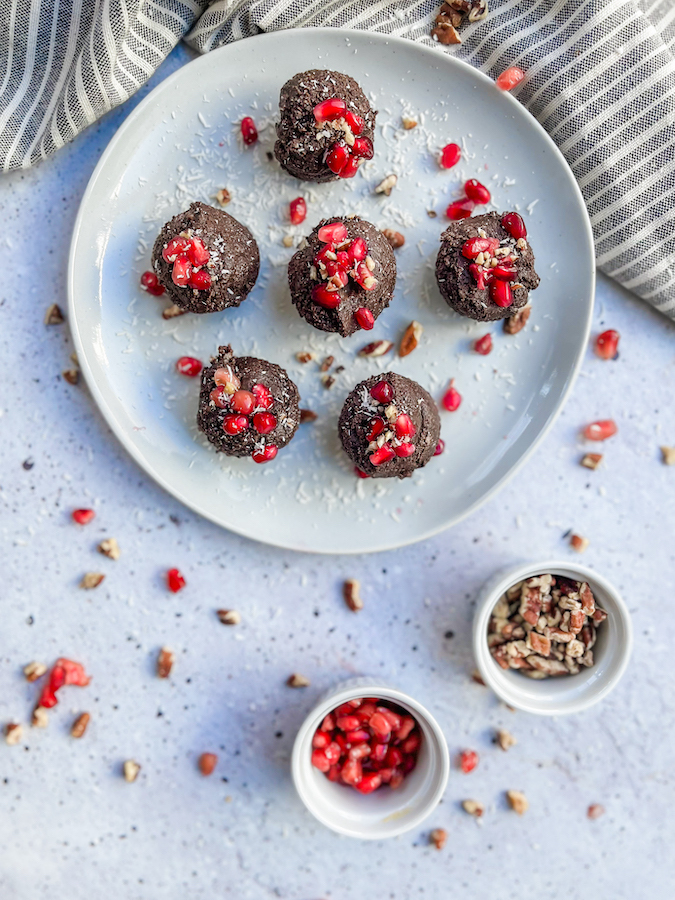 For hundreds of pure Paleo recipes be sure to check out  The Real Paleo Diet Cookbook  and Real Paleo Diet Fast and Easy.
Details
Prep Time:

10 minutes

Total Time:

30 minutes
Ingredients
2 cups coconut flakes

2 tsp cacao powder

1 tsp cinnamon

2 tbsp pomegranate seeds

2 tbsp pecans, finely chopped
Directions
Add coconut flakes to a food processor and process until smooth, scraping down the sides as needed.

Stir or pulse in the cacao powder and cinnamon until well incorporated.

Line a mini muffin tin with paper liners. Pour the mixture evenly into the muffin tins. Sprinkle the pomegranate seeds and pecans over the top.

Refrigerate for 15-20 minutes to set.