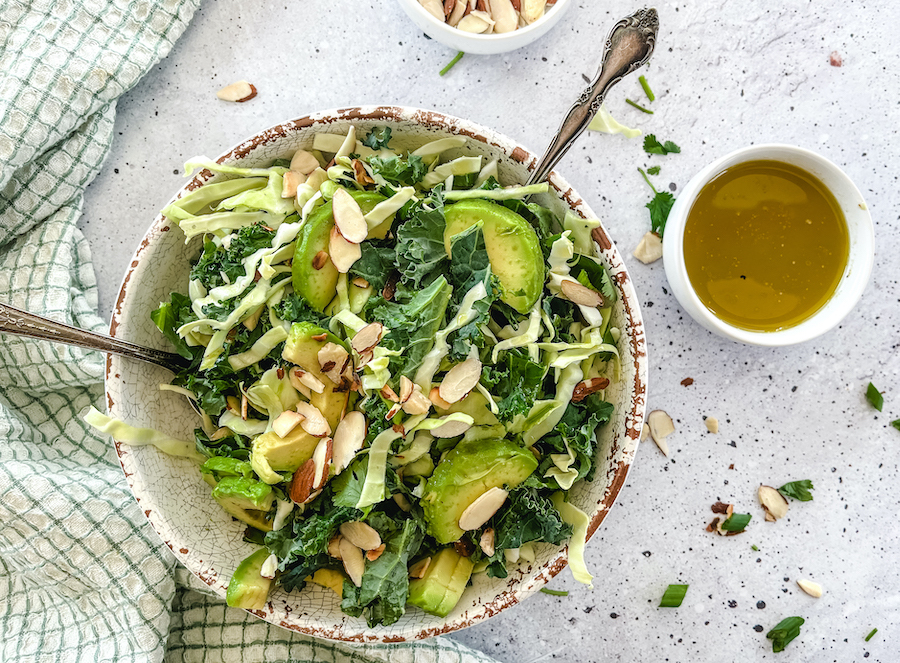 Almond Lime Kale Salad
Toss kale and cabbage in a lime-cumin dressing, and top with crunchy almonds for a zesty salad!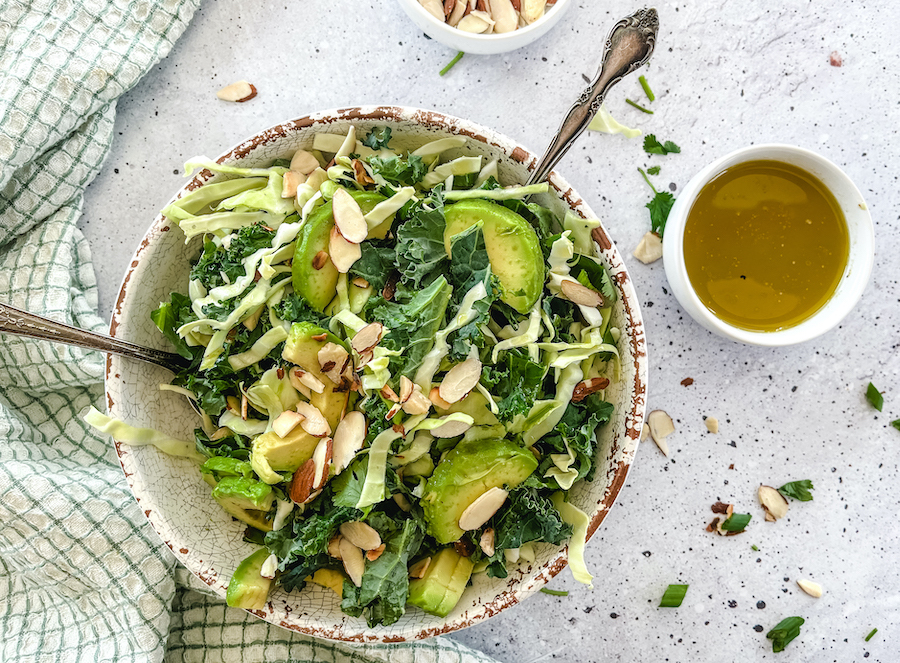 Need a quick and easy salad? This 10-minute recipe tosses kale and cabbage in a zesty lime dressing, then tops with crunchy toasted almonds for a tasty side dish or lunch.
You probably already knew that kale is a nutritional rock star. This hearty green is high in all kinds of nutrients like beta-carotene, vitamin C, and vitamin K. Kale is also a rich source of flavonoids that can help protect your heart and brain.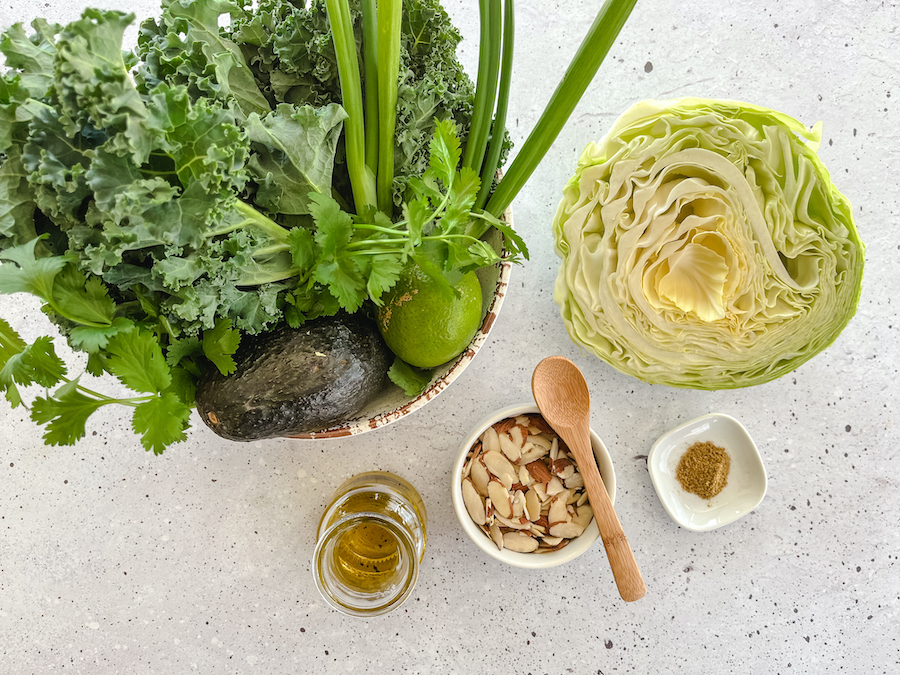 Since kale can be a bit tough, it's best to toss it in a bit of lime juice to help tenderize it. While massaging kale with your hands can help, you can also just let it sit in the acidic dressing for a few minutes (about 30 minutes is ideal). Better yet, take ten minutes to throw it together in the morning for an easy lunch!
Start by rinsing a bunch of kale, then remove the stems and chop it finely. You can also use a bag of pre-washing kale here to make prep time even faster. Mix your kale with an equal amount of shredded cabbage, then whisk together a quick dressing of lime juice, olive oil, cumin and black pepper. Pour the zesty dressing all over the greens and toss well, or use your hands to massage the kale with your hands if you like.
Top with cilantro, scallions, toasted almonds, and sliced avocado. Toss again if you wish, then serve!
Tip: To give your salad more color, try adding shredded carrots, red radishes, and/or purple cabbage to the mix!
For hundreds of pure Paleo recipes, check out The Real Paleo Diet Cookbook and Real Paleo Fast and Easy.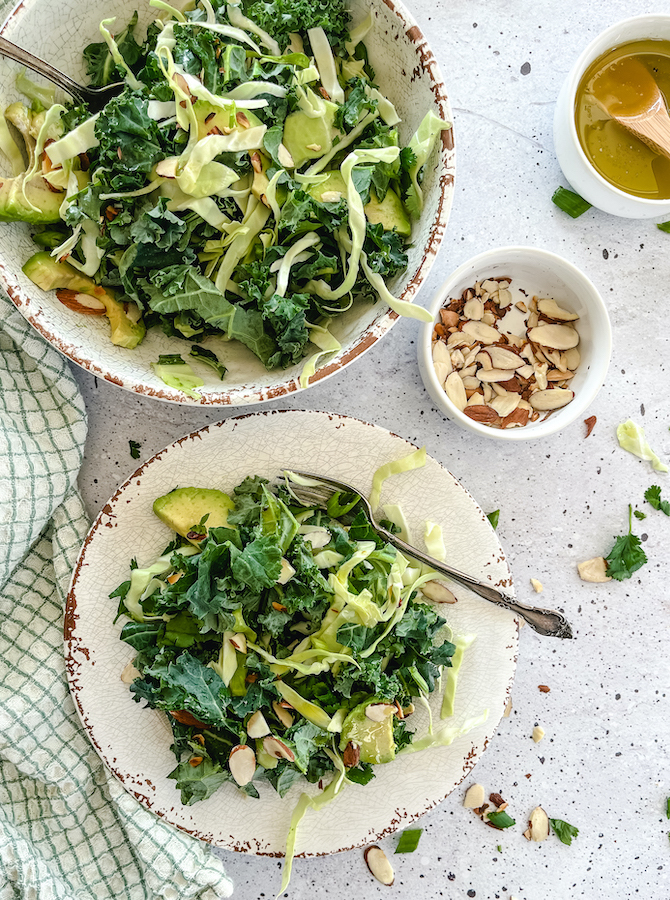 Ingredients
1 bunch kale

2 cups green cabbage, shredded

1 lime, juiced

1/3 cups olive oil

1/2 tsp cumin

1/2 tsp black pepper

2 tbsp cilantro, chopped

2 scallions, sliced

1/2 cups toasted almonds

1 avocado, sliced
Directions
Wash the kale well, then remove and discard the stems. Chop into bite-sized piece and add to a bowl with the green cabbage.

In a small bowl, whisk the lime juice, olive oil, cumin, and black pepper until emulsified. Pour over the greens and toss well to combine.

Top with the chopped cilantro, scallions, toasted almonds, and sliced avocado, and serve.