Yes – you can grill salmon without the mess! Little tin foil packets make all the difference in this fast, no-mess, zero clean-up recipe.
At The Paleo Diet, we love to fire up the grill year-round, even in cold weather. It's easy to get in a grilling rut of burgers and chicken, but salmon is just as easy (if not easier) to do.
All you need for this easy recipe is wild-caught salmon, fresh dill, and orange slices. For an easy side dish, we package up carrots with a little olive oil and grill them the same way.
These little tin foil packages will upgrade your grill game, big time.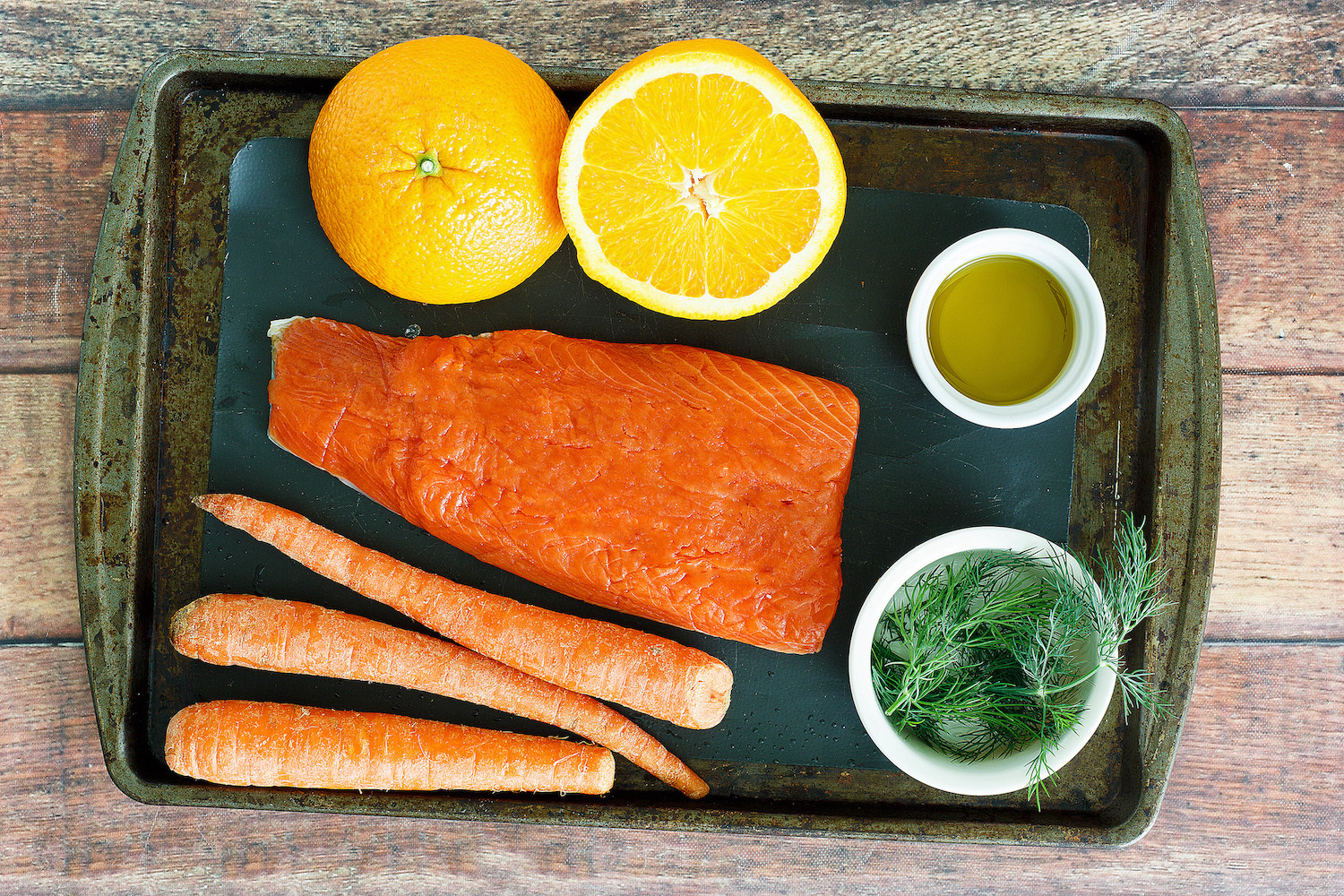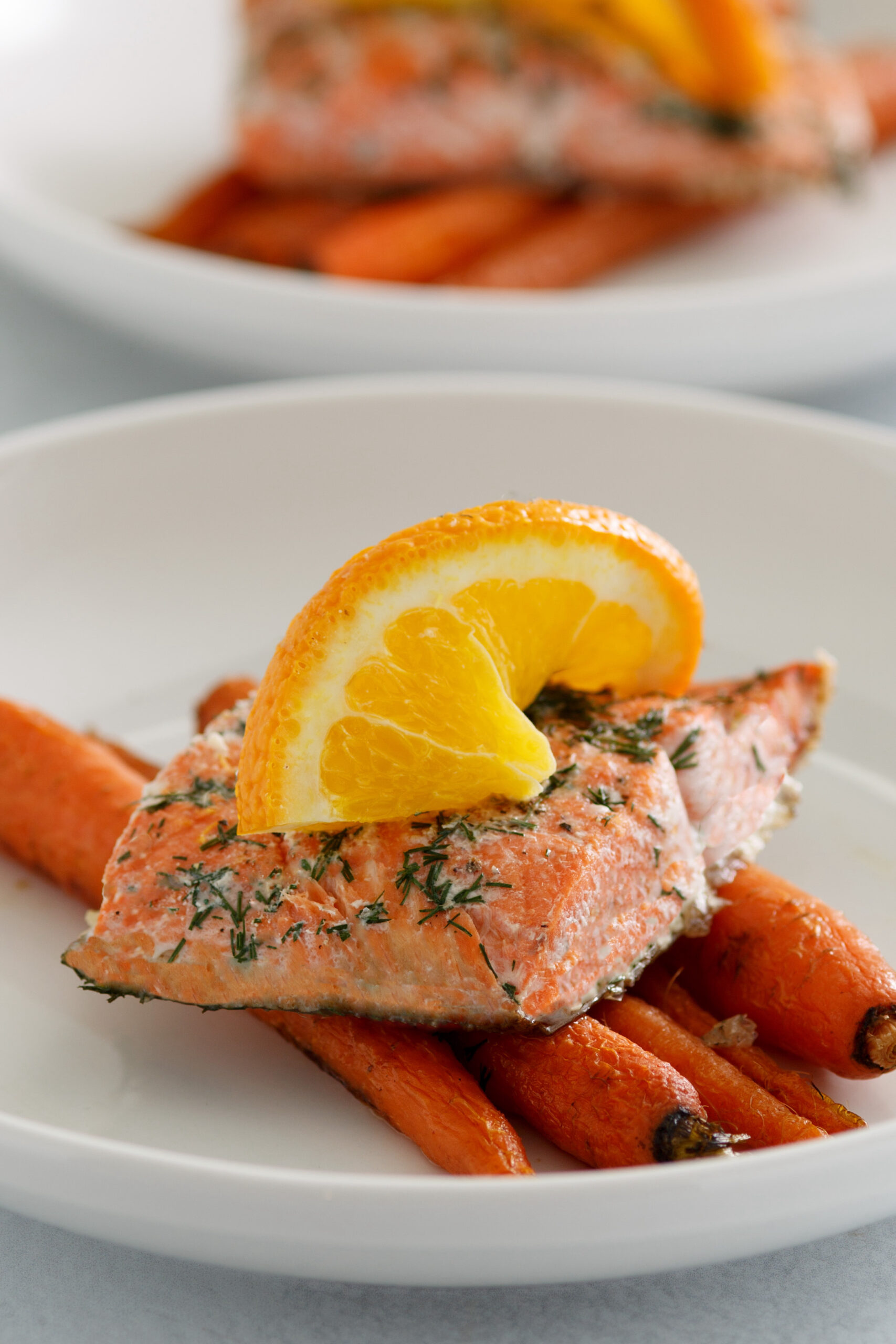 For hundreds of pure Paleo recipes be sure to check out The Real Paleo Diet Cookbook  and The Real Paleo Diet Fast and Easy.
Details
Prep Time:

10 minutes

Cook Time:

20 minutes

Total Time:

30 minutes
Ingredients
4 salmon fillets, 6 ounces each

4 tbsp extra virgin olive oil + 1 tsp extra

1/2 chopped fresh dill

8 orange slices

1 lb small carrots, trimmed
Directions
Preheat grill to medium-high heat.

Cut tin foil into eight 12-square-inch pieces. Brush one side of each foil square with ¼ teaspoon olive oil. Place each fillet on a foil square and brush with 1 ½ teaspoons olive oil, 1 tablespoon dill, and 2 orange slices each. Bring edges of foil up over fillet and fold to seal. Place packets, seal side up, on grill; cover and grill 12 minutes or until desired degree of doneness. Remove from grill and set aside.

In a medium-sized bowl, combine carrots with 2 tablespoons olive oil and toss until evenly coated. Distribute carrots evenly among the remaining 4 foil packets, seal, and grill 5 minutes, turning once after 3 minutes.

To serve: Plate salmon over carrots and season with a squeeze of orange slice to taste.